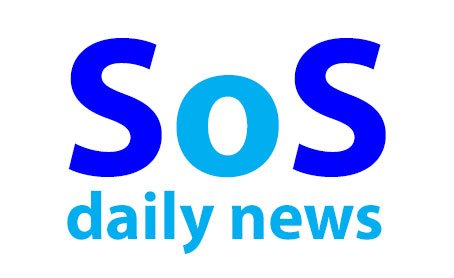 Is steemit.com blocked in China?
BuildTeam launches TokenBB and Steem Editor.
Daily reports starting from SteemApps.com.
And retro fashion outfit Knudz goes for loyalty on Steem.
---
---
Has steemit.com been blocked in China?
Reports are coming in that steemit.com and steemconnect.com have been blocked in China.
@joythewanderer and @lostmine27 give more details and discuss the implications...
According to data site Hype Stat 2.1% of steemit.com users and 0.7% of pageviews were coming from China.
---
---
TokenBB
BuildTeam CEO @thecryptodrive has announced that registrations are now open for the new TokenBB forum system that project manager @cryptoctopus and the team have been developing.
TokenBB is still in the testing stage but anyone who would like to have a steem powered forum is welcome to register.
---
---
Steem Editor
BuildTeam CTO @reggaemuffin has also announced a new Steem Editor - a new Vue Markdown Editor optimized for the Steem Blockchain.
This has been forked from the MavonEditor used on SteemPeak.
Steem Editor is being used on the TokenBB forum and will also be fitted in SteemPeak.
---
---
Daily SteemApps.com Report
Developer of the SteemApps.com site, @therealwolf, has launched daily reports of activity data of dapps and apps on Steem.
The first report unsurprisingly shows DrugWars as the top gainer...
---
---
Retro Fashion Loyalty Scheme on Steem
@taskmaster4450 reports on Knudz, a Norway based retro fashion blog and online store, who are developing a customer loyalty scheme based on Steem.
Using steem-engine.com they have created a Knudz token that will be awarded to customers when purchasing from the site.
@taskmaster4450 goes on to discuss the wider posssibilities for loyalty schemes based on steem tokens and the potential inter-exchangability between different loyalty tokens.
Knudz give more detail in their introductory post...
---
---
(change on previous day in brackets // n/c = no change)
Follow @penguinpablo & @steem-data for more statistics.
---
NEWS FROM STEEMIT INC
@steemitblog - Steemit Engineering Update: Cost Reductions, RocksDB/MIRA, Condenser Split
@andrarchy - Twitter CEO Jack Dorsey on Steem?
@elipowell - Post #2: Thank You
---
NEWS FROM THE STEEM ALLIANCE
@steemalliance - Steem Alliance -- Townhall Recording from Sunday February 10, 2019
@steemalliance - Steem Alliance Weekly Update
@steemalliance - Newly Established Community Guidelines For The Steem Alliance Discord Server
---
NEWS FROM THE WITNESSES
#7 @aggroed - Flying to Mexico! Representing Steem, Steem Monsters, and Steem Engine at Anarchapulco!
#11 @therealwolf - Steem - The Blockchain for Decentralised Applications & Games
#12 @thecryptodrive - Tokenbb Registrations Now Open - Calling all Forum Owners!
#16 @utopian-io - Utopian is now enabling you to benefit more by supporting open source projects
#31 @ocd-witness / @acidyo - The hardcore hodlers
#36 @reggaemuffin - New Project – Steem Editor – A Vue Markdown Editor optimized for the Steem Blockchain
#37 @blockbrothers / @exyle - Vlog 392: Development in a bear market + Steem Proposal System ideas
#44 @jackmiller - RANT - WORRY ABOUT YOUR OWN BACKYARD
#64 @steemgigs / @surpassinggoogle - The Teardrops Tokens Have Been Created On Steem-Engine But Will Transition Into An SMT As SMT Goes Live
#102 @fbslo - Sell your STEEM for $0.4!
#104 @coingecko - Steem is officially on CoinGecko Beam!
#107 @quochuy - Are we ready to drop author rewards by 20% for the new Steem Proposal System?
To keep up to date with more posts from witnesses follow @witnesspage ...
---
NEWS FROM KEY PLAYERS & INFLUENCERS
@denmarkguy - Why I Am on Steemit: Social Blogging (Part 1 of a Series)
@joythewanderer - China blocked STEEMIT.COM? My thoughts
@lostmine27 - [en/kr] China's "steemit.com" block and its Impact ( Includes access statistics by country) / 중국의 스팀잇 차단 및 그 영향(+국가별 접속통계 포함)
@nathanmars - Thanks a Million for my fellow Steem Citizens and today I'm celebrating my own Failures
@stephenkendal - I am sticking with my target Market Valuation for the Steem Blockchain at over $500 billion, but it made need a complete re-think of what the Steem Community really is..!
@taskmaster4450 - STEEM As A Loyalty Token: In The Works
---
NEWS FROM COMMUNITIES
@homesteaderscoop - Sales Report - January 2019
@impactn - Making communities thrive on Steem - final results
@platforms - Reminder: We Are still Buying Articles!
---
NEWS FROM EVENTS & MEETUPS
27 FEBRUARY 2019 - UK, LONDON
@redrica - 2nd London Steem Meetup of 2019 | Wed 27th Feb 3pm onwards | High Street Kensington
?? MARCH 2019 - MALAYSIA, PENANG
@bitrocker2020 - Changes in Penang STEEM Bootcamp Schedule
30 MARCH 2019 - USA, MINNEAPOLIS
@ddrfr33k - Let's plan another Minneapolis Meetup!
6 APRIL 2019 - UK, LEICESTER
@steevc - See you in Leicester in April for Steemcamp?
@steemcampuk - Get Your Tickets For SteemCampUK 2
@steemcampuk / @shanibeer - SteemCampUK 2 - Growing an Audience of Smart Investors
17 - 19 MAY 2019 - SPAIN, BARCELONA
@dtube.forum - LET EVERYONE KNOW AND SUPPORT THE EVENT - YOUR VIDEO FOR DTube FORUM - @cryptospa
20 - 23 JUNE 2019 - USA, COLORADO
@thealliance - The 'BLOCK' Party!
1 - 5 DECEMBER 2019 - LIMA, PERU
@steemfiesta - SteemFIESTA 2019 - The First Five Days of DECEMBER - Summer in the South!
You can also view a full list of Steem Meetups & Events Calendar here...
---
NEWS FROM DAPPS, APPS & DEVS
@steemdapps - Daily SteemApps.com Report - Monday, 11th February 2019
Steem-Editor / @reggaemuffin - New Project – Steem Editor – A Vue Markdown Editor optimized for the Steem Blockchain
Steem-Editor / @reggaemuffin - [TaskRequest] steem-editor – Upgrade webpack and babel
@tokenbb / @cryptoctopus - TOKENBB.IO Update Log - Markdown Renderer (And Images) And More!
@tokenbb / @thecryptodrive - Tokenbb Registrations Now Open - Calling all Forum Owners!
---
NEWS FROM GAMES
@drugwars - Give Drug Wars a try.... We know you'll get addicted!
@drugwars / @edicted - Drug Wars: Logistics
@drugwars / @emrebeyler - Automatically investing into heist on Drugwars
@drugwars / @karinxxl - Drugwars: Another game to hook yourself into, with a big ROI
@drugwars / @themarkymark - Drug Wars Game - Questions and Suggestions
---
If you want to check on progress of development on Steem, check out the GitHub here...
If you want to check on the current list of full API Nodes witness @holger80 provides this via @fullnodeupdate...
---
MEDIA COVERAGE OF STEEM & STEEMIT INC
Bitcoin Exchange Guide - The Possible Future for the Blockchain Technology in the Social Media World
---
EXTERNAL STEEM DATA
---
This is #72 (12 Feb '19) of this daily news service.
Please let me know of any important posts or key data that should be included. Comment below or message me on Discord Pennsif#9921
---
[ graphics by @pennsif ]