We at Utopian strive to bring our support to as many quality contributions as possible, by utilizing the stake we hold in the Steem blockchain (currently over 3.6M SP) to incentivize contributions to awesome open source projects. With this update we are giving you the opportunity to participate in the creation and distribution of these incentives.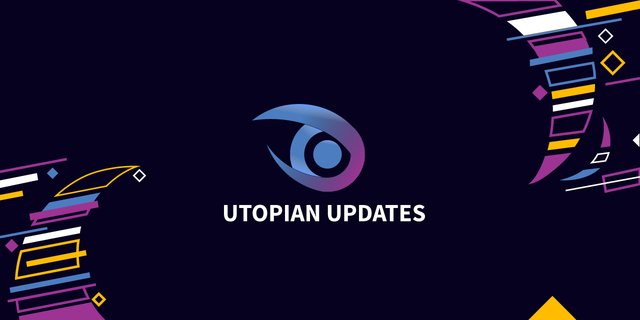 Our beloved Development Community Manager and awesome Pythonist @amosbastian has just released a new bot, working under the account @utopian.trail, that will do the following:
Check the reviewed contributions with a score equal or higher than 60/100 across all the categories

Give the contributions which qualify an upvote, as soon as possible, with the same voting weight the main @utopian-io account will use

@utopian.trail will always vote before the main @utopian-io account does
By creating @utopian.trail, Utopian wants to enable more Steem stakeholders to actively participate in the incentives distribution. Utopian holds significant voting power on the Steem blockchain, but that alone will never be enough to scale our support for the open source ecosystem. This is where you come in now.
---
Learn more ways to build open source software via Utopian by creating bounties and tips. Get in touch with us on http://discord.utopian.io
---
Thanks to this simple but effective @utopian.trail bot, you can now follow the @utopian.trail account and manually or automatically upvote high quality Utopian contributions before they are upvoted by the main @utopian-io account. This will assure you excellent curation rewards.
Thanks to the way the Steem blockchain operates, every time you upvote a contribution, not only are you contributing to the open source mission, you are also generating curation rewards for yourself. By upvoting before the main @utopian-io account does, you are accessing even more of those.
It is important to note that not every contribution with a score equal or higher than 60/100 will be upvoted by @utopian-io. However, we expect the majority of them will. We do this to enable a wider distribution of incentives to deserving contributions. By following the @utopian.trail you can rest assured that your vote will always go to contributions that are of high quality, as well as helping the growth of the Steem blockchain directly and indirectly.
You can manually check which contributions are upvoted by @utopian.trail, and have not yet been upvoted, by @utopian-io looking at https://steemd.com/@utopian.trail. You can also use one of the tools to automate your votes:
Steemvoter
Login or signup on https://beta.steemvoter.com
Enter Upvotes in the dropdown "Upvote On"
In "Target Account" enter utopian.trail
Select the voting power you want to use
Steemrewarding
On Steemrewarding, you can set all sort of options, including specific tags. For example, if you would like to incentivize only development contributions, you may enter the tag development in the field include_tags. To know all our available categories visit https://utopian.io
Steemauto
By clicking on "Settings" you can also change the voting power reserved for the trail, which by default is 50%.
More enhancements to the voting behaviour
In order to incentivize as many quality contributions as possible, our main voting bot has been enhanced to:
Also consider the age of the contribution in the post, in order to give quality contributions a better chance to get upvoted when they are nearing the payout window.
Reduce the voting power reserved for external initiatives, which is going back to Utopian contributions across all categories.
Reduce the voting power reserved for the #iamutopian category, which is used by our reviewers and community managers. The voting power reserve will be spread to all contributions in all categories. A special thanks to our review team, opting to lower their rewards to support more awesome contributors.
We hope many more stakeholders will participate in our great mission of empowering open source. If you have any questions, get in touch on our Discord server: http://discord.utopian.io

First Time Contributing in Utopian.io?
Learn how to contribute on our website