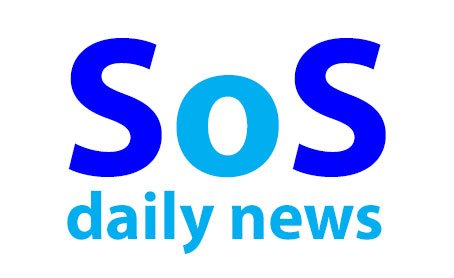 Blocktrades have given an update on the Steem Proposal System.
The Steem Proposal System has become Steem.DAO, and the decision on funding sources has been deferred.
Steem.DAO, and five other major projects, will be discussed by Ned Scott and others in Thursday's State of Steem Forum.
---
---
The Steem Proposal System becomes Steem.DAO, and other updates
Blocktrades who have been commissioned by Steemit Inc to develop the Steem Proposal System have published an update on the project.
The Steem Proposal System has been renamed to Steem.DAO (DAO = Decentralized Autonomous Organization) at the request of Steemit Inc.
A github repository forked from the Steem codebase has been set up for work on the project.
The decision on where the ongoing funding for the Steem.DAO should come from has been deferred.
The poll on whether to use an inflationary funding source has been a bit inconclusive so far, and with the available polling tools, I think it will be difficult to reach a solid conclusion on what source to use, even if inflation is the consensus approach to long term funding.
Therefore, I'm coming to the conclusion that the best thing to do is design the initial system as a pure donation system, then allow proposals to be made within the Steem.DAO itself to decide how to add future funding sources to the DAO's budget.
One potential problem with the above idea could be that there wouldn't be enough funds from donations to fund the proposals to add new funding sources, but I'm assuming Steemit's initial donation should easily cover any such costs.
@tarazkp and @taskmaster4450 have provided commentary on the latest update...
---
---
State of Steem Forum #8 - The Wrap-Up (part 1) - Thursday 8pm - 11pm UTC
The State of Steem Forum series last week reached the end of the topic specific forums.
This Thursday and next there will be two final 'wrap-up' forums looking at where we are on 12 key indicator projects for 2019.
This week the forum will be covering Hivemind, RocksDB, Smart Media Tokens, Communities, The Steem Alliance & The Steem Foundation, and the Steem Worker Proposal System (now Steem.DAO).
Speakers at the forum will include Ned Scott @ned, Andrew Levine @andrachy, Michael Vandeberg @vandeberg and Justin @justinw from Steemit Inc, along with @aggroed and @yabapmatt from Steem-Engine, @shredz7 (Stratos), @jarvie (SteemPeak), @llfarms and @shadowspub from the Steem Alliance Working Group and @exyle (Blockbrothers witness).
The forum will be in the PAL/MSP Waves Discord, and on mspwaves.com and Vimm.tv.
---
---
(change on previous day in brackets // n/c = no change)
Follow @penguinpablo & @steem-data for more statistics.
---
NEWS FROM STEEMIT INC
@steemitblog - Steemit Engineering Update: Cost Reductions, RocksDB/MIRA, Condenser Split
@andrarchy - Twitter CEO Jack Dorsey on Steem?
@elipowell - Post #2: Thank You
---
NEWS FROM THE STEEM ALLIANCE
@steemalliance - Steem Alliance Working Group Guidelines | On Chain Commitment
@steemalliance - Steem Alliance -- Townhall Recording from Sunday February 10, 2019
@steemalliance - Steem Alliance Weekly Update
@steemalliance - Newly Established Community Guidelines For The Steem Alliance Discord Server
---
NEWS FROM THE WITNESSES
#5 @blocktrades - Update on Steem Proposal System/Steem.DAO
#31 @ocd-witness / @acidyo - Steem will change the clout game
#36 @reggaemuffin - New Project – TokenBB Frontend – A forum client for the Steem Blockchain
#62 @dragosroua - Bitcoin Sent Via Radio Waves, With NO Internet Connection
#64 @steemgigs / @surpassinggoogle - Some Ways In Which STEEMGIGS.ORG Stands Out
#106 @quochuy - How much do you think a top 20 Steem Witness earns?
#121 @yehey - Steeming.com website is updated
To keep up to date with more posts from witnesses follow @witnesspage ...
---
NEWS FROM KEY PLAYERS & INFLUENCERS
@abh12345 - Can you be a drug lord and have a full time job in IT?
@denmarkguy - Steemit Life: It's Great That We Are Developing All These Apps! But Who's Gonna USE Them?
@heymattsokol - V2019 EDITION -- MY CONTROVERSIAL THOUGHTS ON THE STEEM BLOCKCHAIN // (CRYPTO FLUX EPISODE 2)
@ivansnz - Vote! for the Steem Proposal System! [Dtube Inspiration]
@raj808 - Vote for Steem Workers Proposal Funding Source... If You Value Your Content!
@tarazkp - Steem.DAO and the potential after the developers
@tarazkp - Mining, Gaming and doing Drugs
@taskmaster4450 - Steem Needs A Good Deed Token
@taskmaster4450 - Update On The Steem Proposal System Was Just Released
---
NEWS FROM COMMUNITIES
@informationwar - Welcoming new members to the team!
Steemhouse Publishing / @thewritersblock - Steemhouse Publishing Has a Representative at Anarchapulco
---
NEWS FROM EVENTS & MEETUPS
27 FEBRUARY 2019 - UK, LONDON
@redrica - 2nd London Steem Meetup of 2019 | Wed 27th Feb 3pm onwards | High Street Kensington
?? MARCH 2019 - MALAYSIA, PENANG
@bitrocker2020 - Changes in Penang STEEM Bootcamp Schedule
30 MARCH 2019 - USA, MINNEAPOLIS
@ddrfr33k - Let's plan another Minneapolis Meetup!
6 APRIL 2019 - UK, LEICESTER
@steevc - See you in Leicester in April for Steemcamp?
@steemcampuk - Get Your Tickets For SteemCampUK 2
@steemcampuk / @shanibeer - SteemCampUK 2 - Growing an Audience of Smart Investors
17 - 19 MAY 2019 - SPAIN, BARCELONA
@dtube.forum - LET EVERYONE KNOW AND SUPPORT THE EVENT - YOUR VIDEO FOR DTube FORUM - @cryptospa
20 - 23 JUNE 2019 - USA, COLORADO
@thealliance - The 'BLOCK' Party!
1 - 5 DECEMBER 2019 - LIMA, PERU
@steemfiesta - SteemFIESTA 2019 - The First Five Days of DECEMBER - Summer in the South!
You can also view a full list of Steem Meetups & Events Calendar here...
---
NEWS FROM DAPPS, APPS & DEVS
@steemdapps - Daily SteemApps.com Report - Tuesday, 12th February 2019
beempy / @holger80 - How to setup a minimal python for using beempy on windows
@dlux-io - ZERO CODE Virtual Reality Builder - Publishing Test - Experience DLUX VR
FreedomEx / @thedegensloth - Bounty - steem-engine token exchange bot
Steem-Engine / @wehmoen - RPC proxy for Steem Engine
@tasteem - Your weekly choice - Contest Announcement
@tokenbb - TokenBB - Pre-Registration Is Now Open!
@tokenbb / @reggaemuffin - New Project – TokenBB Frontend – A forum client for the Steem Blockchain
@tokenbb / @lordbutterfly - Steem Forums App // "TokenBB" // Open registrations
---
NEWS FROM GAMES
@darklands - Week Twenty four quest post: The wolf pack part two
@drugwars - When Drugwars is High
@drugwars - DrugWars: Daily Payroll 12/02
@drugwars / @daan - I've Joined DrugWars & I'm Earning 4.5 Steem Per Day!
@drugwars / @edicted - DrugWars: Strategy Guide
@drugwars / @exyle - Don Exyle reports a game breaking bug
@drugwars / @fararizky - DrugWars: A Strategy Game for Childhood Reminiscent
@drugwars / @fknmayhem - Maximize Passive Steem Income with DrugWars
@drugwars / @slobberchops - DrugWars - Is it really sustainable, and other things
Minecolonies / @raycoms - Minecolonies & Some long-awaited improvements
TwinForge / @grid9games - Business Plan v2 Competition Entry:Conservation and carbon footprint centric game company
---
If you want to check on progress of development on Steem, check out the GitHub here...
If you want to check on the current list of full API Nodes witness @holger80 provides this via @fullnodeupdate...
---
MEDIA COVERAGE OF STEEM & STEEMIT INC
BitsOnline - Decentralized Social Media Platform HyperSpace Looks to the Future
---
EXTERNAL STEEM DATA
---
This is #73 (13 Feb '19) of this daily news service.
Please let me know of any important posts or key data that should be included. Comment below or message me on Discord Pennsif#9921
---
[ graphics by @pennsif ]