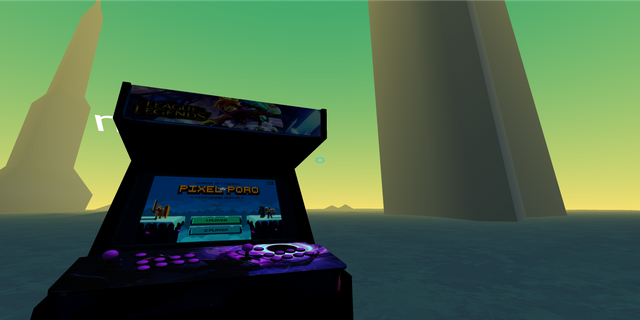 This is a test of the dlux vr IDE
Make WebVR with ZERO CODE required.
For this example I set the environment to egypt and added an arcade model by Bruno Macena downloaded from Sketchfab.
I scaled the model, then added a blog description which you're reading now, and clicked publish.
All within the dlux Glitch XR builder - without doing any coding at all! Posting was easy thanks to keychain integration.
Hello future. Welcome to Virtual Reality!
Build your own by following this link
---