I don't know why I am posting this, it is not like anyone is going to read it as, they are all too busy building drug empires and snorting coke off the bare asses of hookers. That last part isn't actually in the Drug Wars game but, I just assume that it is what people do on a regular Wednesday.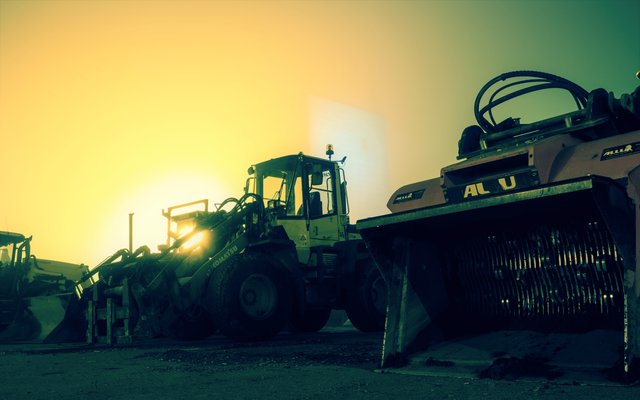 Most likely, it will be gaming that really makes crypto go mainstream with the masses as it is the masses who spend their time playing games. If we look at the economic world, entertainment takes a very large slice of the demanded pie. Well, it takes a very large slice of the consumable demanded pie.
In 2020, the entertainment and media market in the United States is expected to be worth over 720.38 billion U.S. dollars. On a global scale, the entertainment and media market was worth 1.72 trillion U.S. dollars in 2015 and is set to rise to 2.14 trillion by 2020. source
@Acidyo shared this infographic the other day (I will link it only) which compares the world's estimated money and markets and while the top 50 richest in the world are worth 1.9 trillion, the top 10 richest people are worth the equivalent of the bottom 3.5 billion, it really is a drop in the ocean. The derivatives market has an estimated worth of 544 trillion. For clarity, remember that the entire US debt, the most debt laden country in the world is 22 trillion in the hole.
What the hell is going on here?
Oh, 544 trillion is the low-end estimate. It is often estimated at 1.2 quadrillion.
I don't think that is an actual number anymore but then, I don't really know what derivatives are or how they work and I am guessing that most of the people who spend their time talking about how much money there is in the entertainment industry don't either. If they did, they might be playing different games.
It really is insane to think about what is going on with all of this and how this inflated sense that fiat has value can be used to purchase people's hopes and dreams. Literally with enough cash. How many people sell the thing they love doing so they can buy some nice cars, a mansion and more cocaine and bare hooker asses? At what point have people sold all of their hopes and dreams for cash only to find that a handful of people own everything? Not just the businesses but, literally everything. What use is cash if it is all held by a few people - and what will they do with it?
Maybe that is the way it is already where we are trading the tokens of the game with each other and they are providing an ever increasing supply by buying our good ideas, the things that actually hold value, the things that can be traded for goods and services from other. We give them real, they issue a token as payment and eventually, the only place that token is accepted is businesses owned by a few who acquired the world by buying us out. That is the game of Monopoly right? Right down to the monopoly money issued.
We like to talk about the unpayable debt that is being accumulated but what are they buying with those zeroes as it mounts? Us. As said, they are buying our ideas and businesses and one day while the economy collapses, they still hold the deeds to what we once held, even our those of our homes.
In some ways it is similar to what happened to the indigenous populations of the world as they were traded things that actually held little value for everything else they owned, a few weapons for diamond mines, a few more for the oilfields. And, history has shown what happens when the natural resources are depleted as they withdraw the support and leave the local populations fighting for scraps.
Lately, I have talked about the ownership of Steem as being like real estate and over time I have questioned the sellers. I actually have no issue in people using Steem to buy, but selling it for fiat, that seems counterproductive in the long run as that just keeps propping up the system that is destined to fail and then, unless what has been bought is valuable after that crash, what then?
This is perhaps the problem. We have been conditioned like Pavlov's dog to salivate at the mention of dollars by those who are only more than willing to print more to feed us. The more they print the more it takes to fill our belly due to the inflation and, we are willing to sell more and more of what we have until what we have is only a debt and a contract to pay back more than was borrowed. While we pay this back they use what we pay to entrap an increasing amount of people into a debt cycle until they owe also. We are addicts supporting the creating of the next generation of the addicted.
So, not only are we drawn into a debt cycle, what we give up in the process are the things that actually hold value, the things that we could have used to trade with each other and support each other but alas, we no longer hold.
I am far from an economist but, the numbers don't add up and our behaviors are leading us into a world where we have no ownership of anything, only contracts we must service in order to live at the will of others. They mine us, game us and enslave us as addicts and while they own it all, we become lesser valued derivatives of ourselves.
Taraz
[ a Steem original ]
---
View this post on Steeve, an AI-powered Steem interface