SmartReward and Node Reward = Another SmartNode
WAITING FOR THE SMARTREWARDS
It's no secret to the that I plan to hold as much smartcash as I can. So you can imagine my mixed feelings as the price of smartcash took a dive the past few months. As one to always put a positive spin on things I bought some smarts (only for the price to fall even lower - not funny). I had my SmartNode1 from launch and by the 25th of April, it had earned almost 50% of smarts needed for another node. This includes #smartrewards for February, March and April, and #NodeRewards for the same period. Added to that was my smartcash earnings here on Steemit. I knew I had enough for another node but I had to wait to get #smartrewards for April knowing that the new node had a long wait to earning any node rewards (currently 20 days and 3 hours) and it was not going to earn any smartrewards in the month of May because that would be the first snapshot. So you see the earning window for this node in the next 30 days it really just the last 9 days. I had everything set just waiting for the #smartrewards to show up in my wallet.
---

---

---
NEW SMARTNODE FROM A SNAPSHOT
As soon as the rewards were paid I went on to set up another node. You would think having repeated this process several times in January and February this year it would be a breeze! I found out I could not remember the name of the file I needed to edit or location.
Let me backtrack a little. I have a very fast method of setting up my #smartnodes using a snapshot of an already existing - and perfectly set up node all recommended hardeneing, all green on all the health checks curtesy of @popcornpopper.
My Steps include the following:
Launch Smart Qt wallet and make sure its updated - fully synced.
Create new address and label smartnode00xxx (whatever number sequence works for you)
Send 10000 smarts to address
On your desktop wallet console, generate your private key - smartnodegenkey and next run smartnode output (transaction id and index) make a note of both values
On your VPS create a snapshot of an already working node
Deploy new server using the snapshot option - you will be able to select location and size : same or larger than the previous nodes
---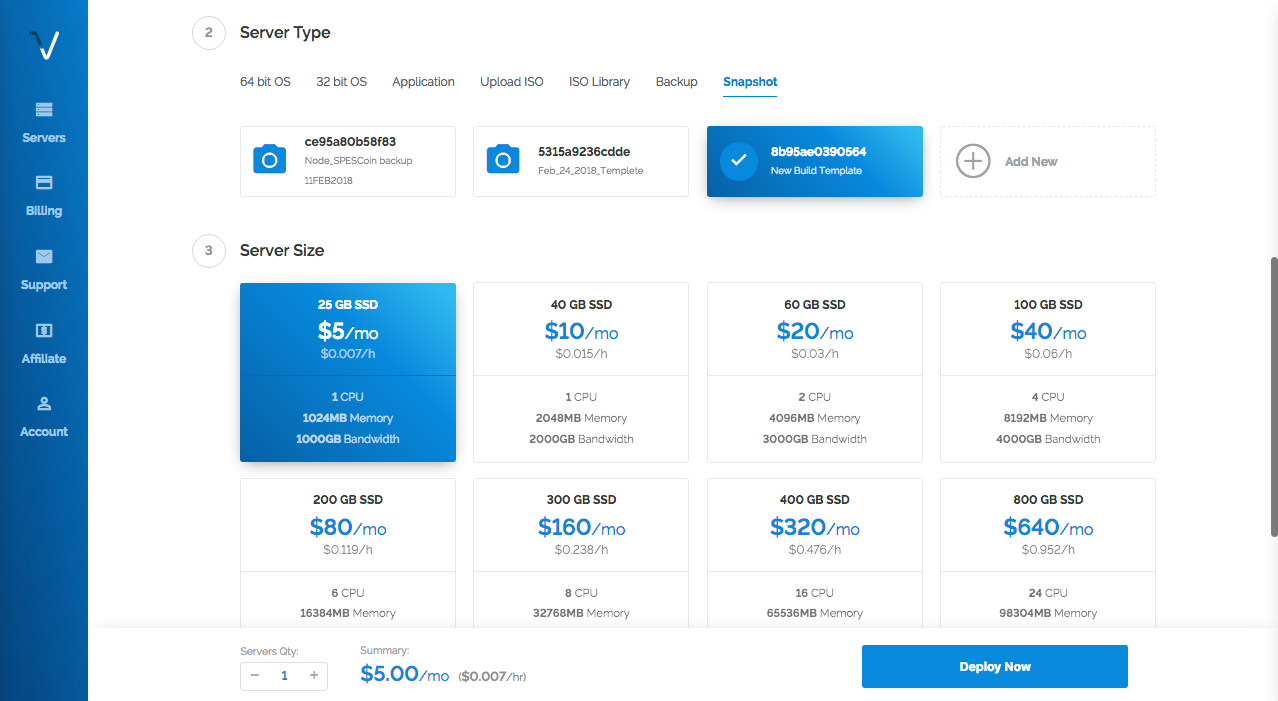 ---
Now back to original train of thoughts. At this point my node is usually 95% done. All I have to do is edit the config file on the server and change the key generated and IP address of the new node, reboot and viola its all done. The problem this time was I completely forgot where to find the information I need to change. I consulted my in-house IT guru a series of -ls and cd later we found it.
The lesson here is create a smartnode every week or daily if you can! to to stay fresh with the process involved
Now back to the next step.
Login to the console of the newly deployed node (password would be the same as that of the node used in the snapshot)
Run the nano or pico command to edit the smartnode config file update IP and Private Key with new values for the new node, save and exit file.
On your local config file update with the IP address of new node, genkey and index (if you have not already done so.
Launch your desktop wallet and "Start Alias" and see status change to PRE-ENABLED then ENABLED
Finally to best part on your VPS when you run
smartcash-cli smartnode status and your result:
"status": "Smartnode successfully started"
Congratulations you have now set up a new smartnode and our network has become one node stronger.
MONITORING YOUR NODE
CONCLUSION
If this sounds like greek or any other language you don't speak, it's because it is really only relevant to someone who has previously owned a smartnode. it's pretty much a copy and paste of a node then changing the unique values on the VPS and updating the local smartnode config file with a line for the new values. My post today would appeal to a narrow group of people, if I have somehow stirred your curiosity and you want to learn more about smartnodes or smartcash. Visit us on our social media groups and take a look at my previous posts.
---

---
Learn More About Smartcash:
Smartcash.cc
Join Our Community:
FORUM
TWITTER
REDDIT
FACEBOOK
TELEGRAM
DISCORD
INSTAGRAM
Thank you for visiting me. Do you have any tips and trips to share? I like to hear from you all. Please leave a comment, upvote and resteem
My Smart Address: SXYEPzkF9QBsKnyFQwJVdZwe5rJsL94Re9
Please Read My Other Articles
My SmartNodes Update - 60 Days
Kaspersky Lab Hardware Wallet - First Impressions
400 Followers Celebration Contest - SmartCash Giveaway
Reaching My Goals On Steemit - Weekly 250
When a Dip is not really a Dip
EOS Registration Deadline Approaches -Tips for Trezor Users
Anarchaforko First Time Experience - Notes from Acapulco
Smartcash RoadMap Updated
SmartCash Coming To A Shop Near You
SmartNodes - Stay the Course
It's Raining Smartcash
When the going Gets Tough
How to Invest in SmartCash part 1 -for Non Geeks
How to Invest in SmartCash part 2 - for Non Geeks
Introduce your Teens to smartCash
SmartCash Coin of the Future