#payitforward and share the love!
Sharing the love & Paying it foward!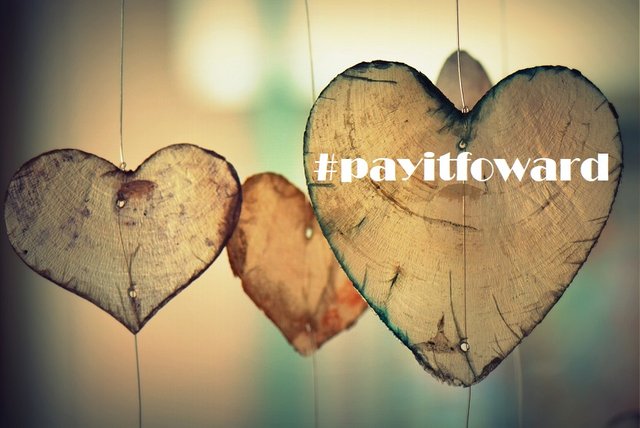 I have been looking at @thedarkhorse's contest for weeks now and haven't yet found the time to join in but here I am and here we go. I hope you enjoy these Steemians as much as I do.
If you know some awesome Steemians REP 50 or below that deserve a shout out, make sure you check out the Pay It Forward Curation Contest and #payitfoward, there is still 4 days left to enter.

Featured Bloggers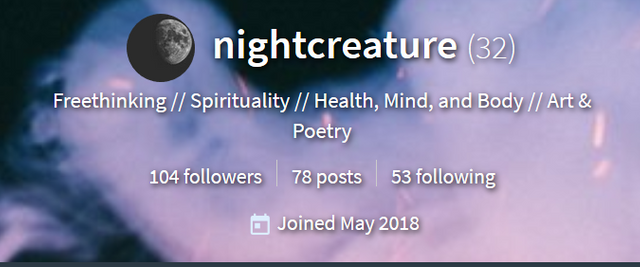 This new Steemian blew me away with her post How I Approach Life / A Reminder For Myself And Observations, which drew me in and started with such a bang that I almost forgot it was a poem I was reading. She is still very new only a month in but I have high expectations for her and look forward to her future posts.

This Steemian is not so new yet still highly undervalued, both in REP and payouts. Her most recent post Parenting Generation Tech: An Ecotrain Question of The Week answers an interesting question and is similar in styling as her other posts. I may be a bit bias as I am soon to be a mother but I thoroughly enjoy her writing and have been stalking her for something to curate for the @asapers Read Me ASAP and succeed in Issue 56.

Optional: Themed 3rd Featured Blogger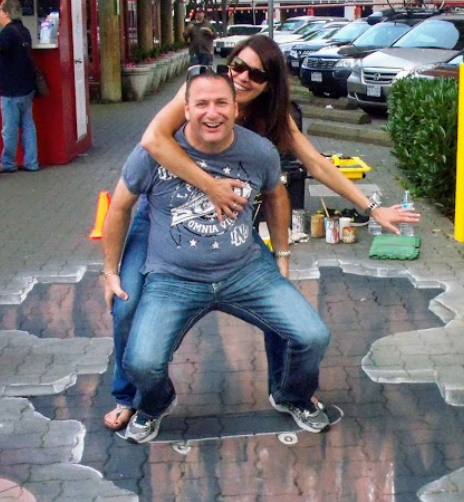 I wanted to find a way to thank the amazing @lynncoyle1 for this POST as without I would have missed this fantastic new tool FAST REPLY run through Steemconnect and designed by @roxane and @oroger.
Any good Steemian with a #payitforward mentality knows how much time is spent on commenting on amazing content and the importance of responding if and when they reply. The difference it makes to the new Steemians can be the difference between posting again and leaving the platform forever.
I'd love to find a way to count the number of Steemians that have stayed because of the encouragement @lynncoyle1 has given them. I'm sure if as the old saying goes "If I had a penny for that..." updated to if she had an upvote for that, she would be rich in more than love. I could brag about her ages, from the curation work she does for the @asapers to her involvement in @newbieresteemday and @greeterguild the list never ends. For example, I guess it's a little weird nominating her given she is a judge in this contest but judge or not she deserves the praise and if you have not had the pleasure of her drop by's yet I hope you do in the near future.
@viking-ventures this would be what I was grateful for today, finding this tool. Thanks for the nomination in your #7daypositivitychallenge.
As always thanks for taking the time to read my post!
Power Up and Steem ON!

Want some inspiration, a hint or a maybe a laugh, I'm pretty funny I have been told. CHECK out these posts, all brought to you by @insideoutlet!
IBD Awareness Month - Interview - Bag Lady Mumma - AKA Krystal Miller
#6 What is it? First to guess right wins!
The Alliance Application - What makes me valuable?
Freewrite #213 Prompt: Five - The Wait!
Weekend Freewrite - Challenge Accepted - Three unknown prompts, one story!
Freewrite #211 Prompt: Swing - Childhood Memories
My hubby @shai-hulud is also a great steemian worth a follow, check out some of his below:
Our Adoption Adventure
Hardcore History... It's entertaining as hell.
Nostalga Gaming.
Steemit Week 1: Who Are You
Don't get hooked by a Phishing scam. Actual steps you can take to protect yourself.
Steemit Day One #2: Why lock an Empty House
Welcome to Steemit. Day one: Get ready for the learning curve.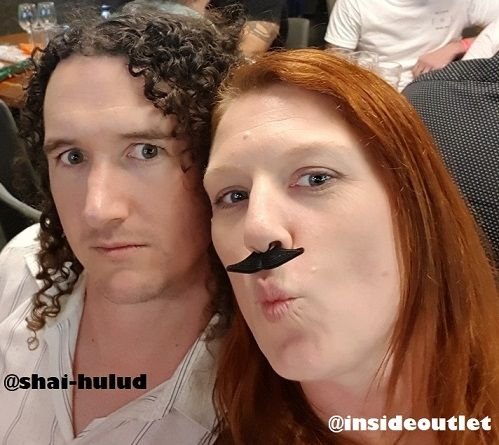 What to know more about @shai-hulud and I Check out these posts:
Butt naked with 2500 other cruise line passengers! Featured in @qurator & @asapers
Love isn't always shit free. Featured in @thesteemengine and #themagnificentseven
How I got flipped Inside Out... For REAL! Featured in @thesteemengine
Did YOU know that your upvote needs time to recharge? If not check out this post below, if you like it please consider upvoting a more recent post as this one has now paid out.
Steem & Voting Power, how not to waste it!
If you like any posts above and they are past seven days please consider upvoting a more recent post as these while very useful have already paid out.
Where else can you find me?
While most of my time is spent on Steemit, I do exist outside of it, happy to connect if you do too!
Health Blog - InsideOut Ostomy Life
Facebook - InsideOut Ostomy Life
Instagram - InsideOut Ostomy
Twitter - InsideOut Ostomy

One last thing! I am a founder of the @asapers and we have a profit-sharing curation post called Read me A.S.A.P. We curate from our followers so make sure you follow the @asapers if you want to be in with a chance to be curated next.





Team Australia Banner @bearone, @asapers by @shai-hulud, @steemitbloggers by @zord189
All images my own or directly sourced at the image.