Childhood Memories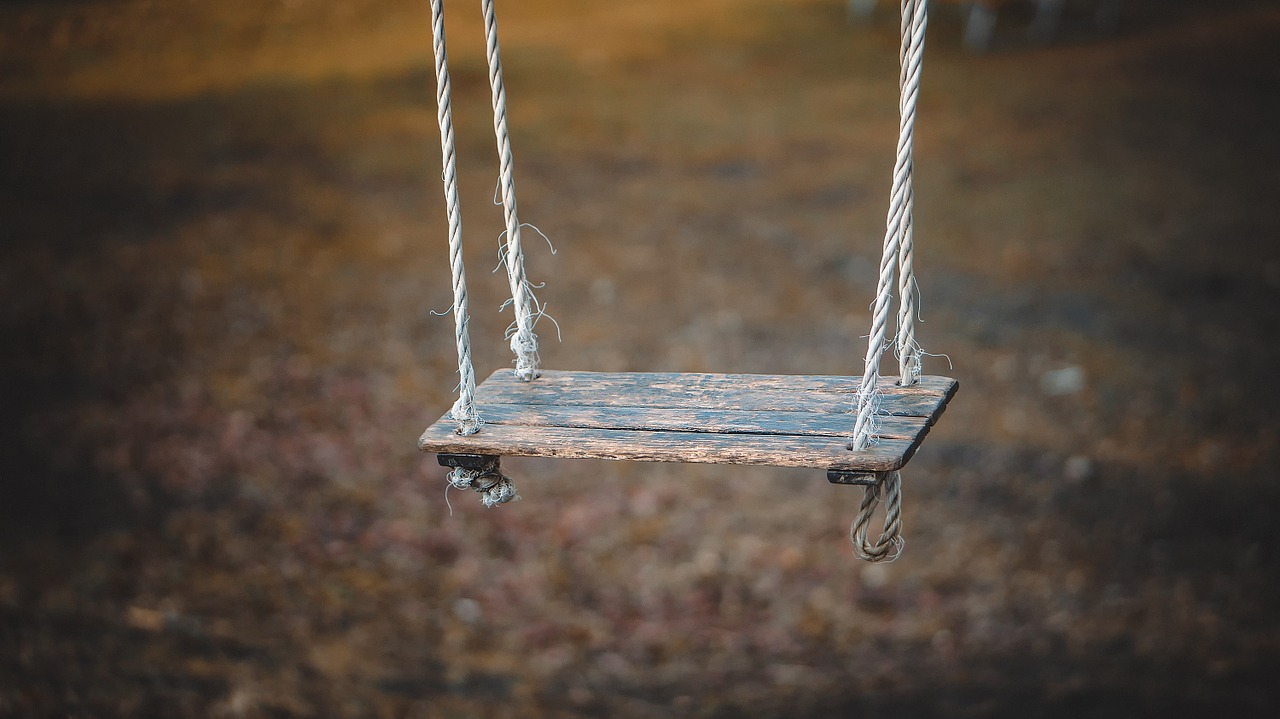 Day 211: 5 Minute Freewrite: Friday - Prompt: swing by @mariannewest
I woke up this morning and decided to seek out @mariannewest's five minute freewrite to see if I could write a decent story in five minutes given I'm one of those people that agonise about every word I write and often re-write blogs numerous times before hitting the post button.
At this stage it's still not uncommon for me to reread and edit post publish. Lucky for my OCD, Steemit only gives me seven days to do so before it's seared into the blockchain for all eternity never to be changed again. Im hoping through things like this freewrite to reduce this.
Freewrite Now!
Prompt: Swing
It was a beautiful Sunday afternoon, the sun was high in the sky with not a cloud to be seen. I looked out the window to see the children playing on the swing their dad had made for them years before.
The oldest two of the three had managed to squeeze on the wooden plank with the youngest doing her best to push their combined weight when suddenly I heard a crack, then the thud and finally the screams.
The old swing ropes had snapped under the pressure and the eldest two were in a crumpled mess in the dirt, tears streaming down their faces as the youngest looked upon the whole scene with a smirk that was so desperately hiding a laugh...
This is actually a true atory written through the eyes of my mother. I was the eldest in the dirt crying.
Time flies when you're having fun.
Wow, that is not long when you are writing, may not help that I am doing it on my phone while walking on the treadmill but in the world of multitasking and competing priorities, time is in short supply so multitasking is the way.
I have to apologize as I think I may have even gone over by 30 seconds to finish it up.
Thanks for taking the time to read my #freewrite. I enjoyed writing it and think I may do more of these going forward. Thoughts?
Power Up and Steem ON!

---

Want some inspiration, a hint or a maybe a laugh, I'm pretty funny I have been told. CHECK out these posts, all brought to you by @insideoutlet!
Mini Motivation #2 Tough times never last, but tough people do! Walk with Me - Mother's Day Markets #5 What is it? First to guess right wins!
My hubby @shai-hulud is also a great steemian worth a follow, check out some of his below:
Steemit Week 1: Who Are You Don't get hooked by a Phishing scam. Actual steps you can take to protect yourself. Steemit Day One #2: Why lock an Empty House Welcome to Steemit. Day one: Get ready for the learning curve.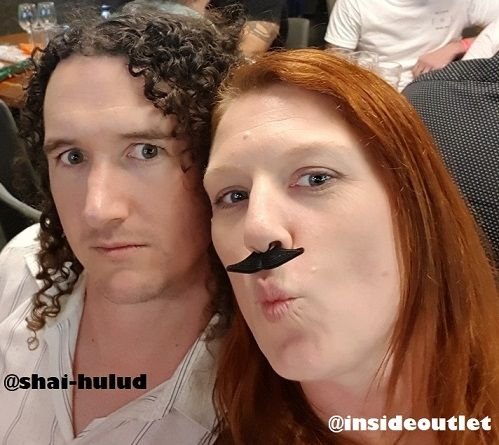 #### What to know more about @shai-hulud and I Check out these posts:
Butt naked with 2500 other cruise line passengers! Featured in @qurator & @asapers
Love isn't always shit free. Featured in @thesteemengine and #themagnificentseven How I got flipped Inside Out... For REAL! Featured in @thesteemengine
Did YOU know that your upvote needs time to recharge? If not check out this post below, if you like it please consider upvoting a more recent post as this one has now paid out.
Steem & Voting Power, how not to waste it!
If you like any posts above and they are past seven days please consider upvoting a more recent post as these while very useful have already paid out.

One last thing! @asapers has started a profit-sharing curation post called Read me A.S.A.P that picks from their followers so make sure you follow the @asapers to be curated next.


Team Australia Banner @bearone, @asapers by @shai-hulud, @steemitbloggers by @zord189 All images my own or directly sourced at the image.