This is a new initiative to help talented minnows accelerate their growth on Steemit.
Signup here for the opportunity to be in the next "Six of the Best"
The best minnow content creators will receive:
==> a share of special post rewards <==
==> increased visibility to attract new followers and upvotes <==
==> free upvotes and resteems <==
++> a dedicated chatroom open only to MAP participants <++
++> a chance to be published in "Tales from the MAP Room" [NEW!] <++
!!!-->and the chance to win 200 SP delegated for 7 days! <--!!!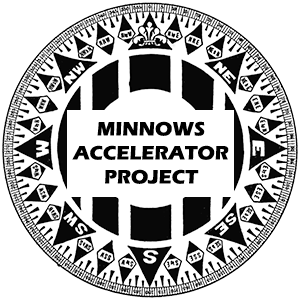 This is the continuation of the Minnows Accelerator project (MAP) first announced in July. This is the NEW Signup page. A new Signup page is published every 10 days or so. Note that MAP is now run from our new account @accelerator - please read this article about the change. Please follow this account for all updates, contests and publications.
So how will this work? Please read the rules carefully. They are not complicated but there are a few steps involved.
Step 1 - Are you a minnow? [UPDATED]
As the Steemit platform grows, so the definition of "minnow" needs to be flexible. I have seen a minnow defined as a user with less than 1000 SP and fewer than 500 followers; however, I have seen some newbies accumulate followers without commensurate rewards. Therefore, for MAP contests, I shall define a minnow as anyone who has less than 1000 SP of their own rewards; this thereby excludes any delegated SP. If you have under 1000 SP because you have cashed out, then you don't count as a minnow.
Step 2 - Sign up with a comment to this post.
Very simply, if you wish to be considered then just add a comment below. I will look through each blog in the order in which comments are left based on their timestamp. I shall also repost the Signup pages at the start of every month to refresh the list. If you have already signed up at the previous (10 August 2017) Signup page, please do not signup here again; I shall go through all previous signups first.
Step 3 - Six content creators chosen for Step 4
I will select the first six good content creators to be included in a post entitled "Six of the Best".
I know there is a subjective element to this, but I do read a lot of posts and am also a published author of non-fiction. To avoid disappointment, let me highlight a very short list of the qualities I shall be looking for. This Signups post will be reposted at the start of every month, so if you have made significant strides in your blogging skills you are certainly welcome to add your name again.
= I shall be looking at your recent blog posts, not just one article.
= Your posts must be your own work. It is very easy to check for plagiarism online, even if the bots don't catch it.
= If you are mainly a writer, please check for punctuation and spelling. The editors on Steemit and chainBB will underline spelling errors but it is up to you to correct them.
= Images must be appropriate, resized to fit the text and give balance and aesthetic appeal to the article.
= If you are mainly posting artwork or videos, it really helps to add at least a paragraph about the content or the inspiration behind the work.
= And finally, I shall be scanning your comments and replies to see that you are already engaging with other established content creators. I expect all winners to use their delegated 200 SP wisely.
Step 4 - Six of the Best up for votes [UPDATED]
Every 1 or 2 days I shall publish a "Six of the Best" article with a list of the six chosen content creators. The rest of the community can vote on their favourite minnow authors. Voting currently takes place using both online polls and upvotes. I will ignore bot votes.
These six minnows are already winners! I will use a feature known as Reward Distribution, available within chainBB, to give each of the minnows a 10% share in the author rewards generated by each post. These will automatically appear in each user's account on payout, and will be paid in 100% SP. I will also upvote and resteem at least one recent article from each participant. Each person will also be invited to a private chatroom dedicated to MAP participants to help in future growth.
At the end of the 7-day reward period, the person with the highest number of human votes will win 200 SP delegated for 7 days! If the voting is very close, I will consider having more than one winner.
MAP members are also now published in the community magazine, "Tales from the MAP Room"; this also uses the Reward Distribution feature to share the post rewards with each author.
Step 5 - Repeat Steps 3 and 4
I will continue to go through this Signup list of comments and select six authors every day or two. There is no need to leave multiple comments. I will create a new Signup page about every 10 days.
The aim of the Minnows Accelerator Project is to help talented minnows accelerate their progress on Steemit.
You may also leave questions if anything above is unclear.
If you wish me to read your blog, you may use the magic phrase "read me!"
If you just wish to leave a comment, don't use the magic phrase!
Support the Minnows Accelerator Project
You can support the MAP community and all its content creators by:
Following @accelerator, reading and upvoting the authors followed by @accelerator
Resteeming our articles so that more quality content creators will join MAP
Donating or delegating SP to @accelerator so that we may reward our authors
Thank You!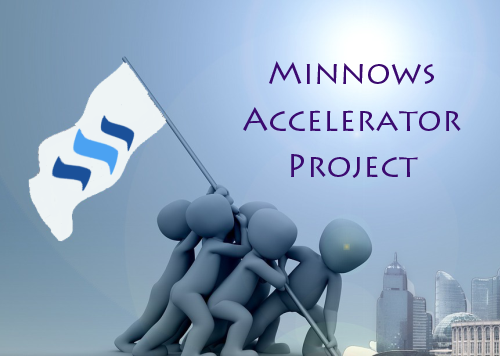 Current and Previous "Six of the Best" contests
MAP1 - MAP2 - MAP3 - MAP4 - MAP5 - MAP6 - MAP7 - MAP8 - MAP9 - MAP10 - MAP11 - MAP12

Tales from the MAP Room [NEW!]
Tramontana T.1