3 Ingredients COOKIE DOUGH PROTEIN BALLS
Happy Thursday my darlings!
Did I really say 3 ingredients cookie dough protein balls? Oh yes I did. These are super quick to make, incredibly delicious and stores in the fridge so well. Do you ever need a snack to pick you up during the day? Well, look no further. Also as the weekend is coming on you might need a little something to get you through the Thursday and survive to Friday night?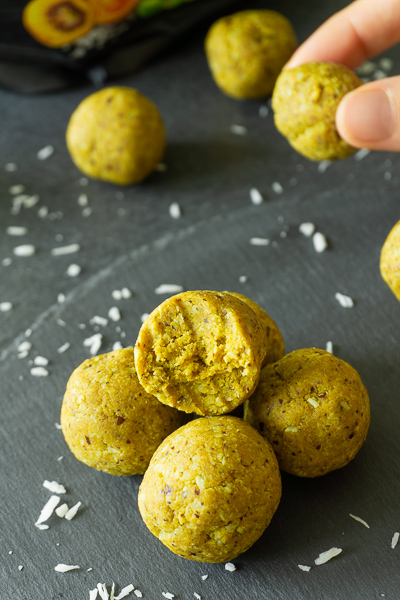 3 Ingredients cookie dough protein balls
I personally don't have that problem but so many of you do. In December I decided to quit my new job and become voluntarily unemployed, I was not in a good place and I really needed to take some time off and just focus on me.
We spend so much time on our work so it's incredibly important to actually like what you do.
Can you say that you love your job? Well I do now, I focus all my energy on trying to build something on my own. Blogging about food have opened a whole new world for me and I love every bit of it.
Do what you love and the money will follow
If you are not happy with what you do then it's time to change it and start doing what you love. It's never too late!
What would you do if money whas not an issue? If you could do whatever you wanted in life?
I'm doing everything I ever dreamed of. Making good food, planning co-operations with companies I love and planning a 2 month Asia trip in December/January.
---
Well enough filosophy, Let's get to these balls
🍪These cookie dough balls are super healthy:🍪
No added or refined sugar
Gluten free
High in protein
Easy to make
Stores in fridge for 5 Days
---
Recipe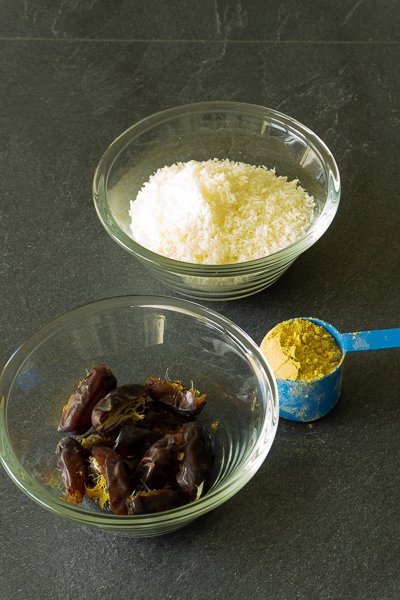 Ingredients: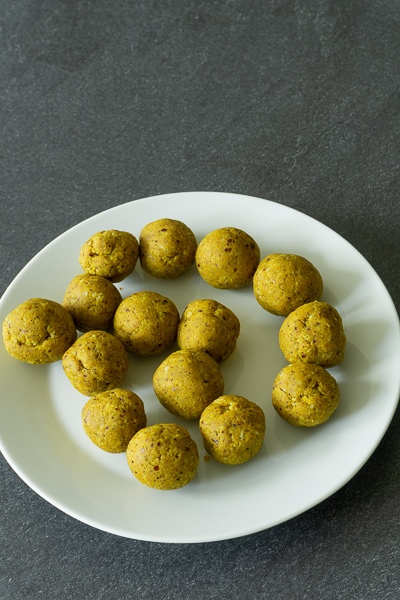 Method
Mix all the ingredients in a blender until it forms a solid ball. If you only get crumbles add a little more dates.
Roll into balls
Let rest in the fridge for 40 minutes
Try not to eat all one sitting 😉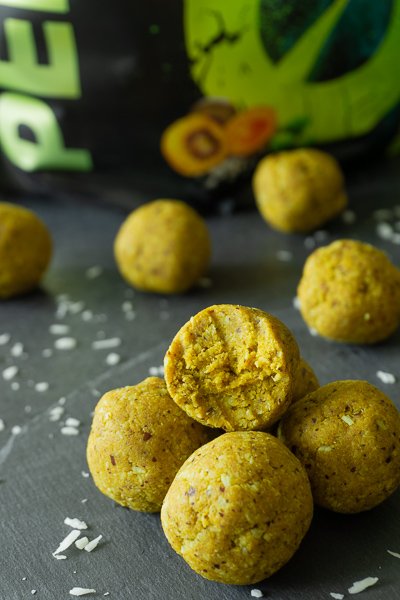 This post is not sponsored by vivolife
Enjoy your magical Thursday 😊
❤️Thank you for taking your time and read my post. It means a lot to me.❤️
---
Can't get enough? Join me here👇
Facebook - Instagram
---
Scratch my back and I'll scratch yours - Add me to your steemauto bot and I'll add you right back 😊
---
If you liked this post and want to read more then feel free to visit some of my other posts :)
Recipes
Pasta
Snacks, Cookies & Desserts
Breakfast
Dinner
Smoothies
---
Minimalism
Minimize your economy - Grow your financials
Minimalise your life, getting ready for the yard sale
---
Travel
Vegan brunch at the Radisson Blu Hotel in Sweden
5 reasons why you should travel alone
Swedens first all vegan ice cream bar is open
---
Steemit tips and trix
Have you been using tags wrong this whole time?
---
If you liked my post and want to support me, please upvote, comment and resteem.
Lots of love to you all / Nicole <3