Juicing After a 10-Day Vacation in Japan!
After a 10-day vacation in Japan where I didn't have the possibility of juicing, I immediately got back to my juicing routine the day after coming back to Bangkok.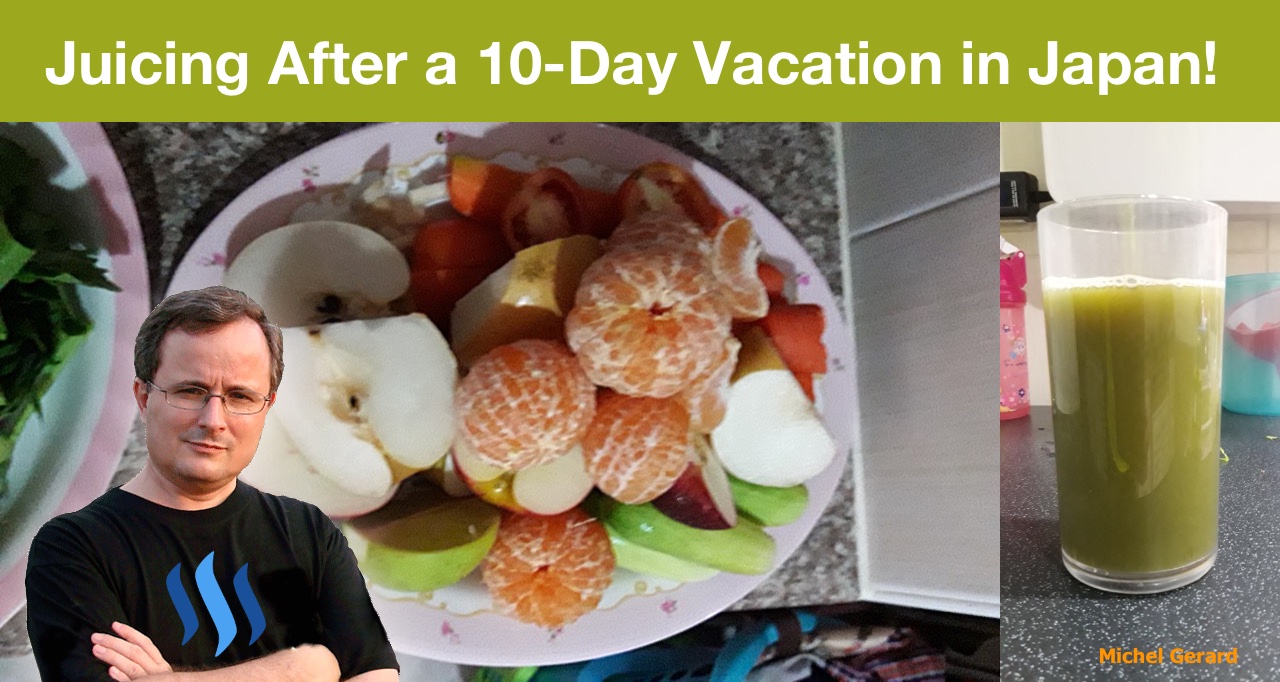 Going to Japan was a wonderful experience and I did have a fresh orange juice for breakfast every day, but without a juicer, I had to let it go.
You might be interested to read my posts about Japan: A Week at the Hilton Tokyo, Japan!, Japanese Breakfast at the Hilton Tokyo!, A Day at the Ueno Zoo in Tokyo, Japan! and Our First Trip to Tokyo, Japan!
Juicing After a 10-Day Vacation in Japan!
After going to the supermarket and having a cart full of vegetables and fruits, the very next day we arrived back home, I prepared my first serving.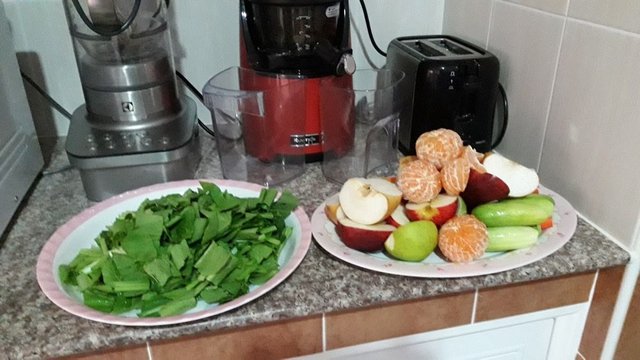 Leafy greens and a mix of fruits and vegetables.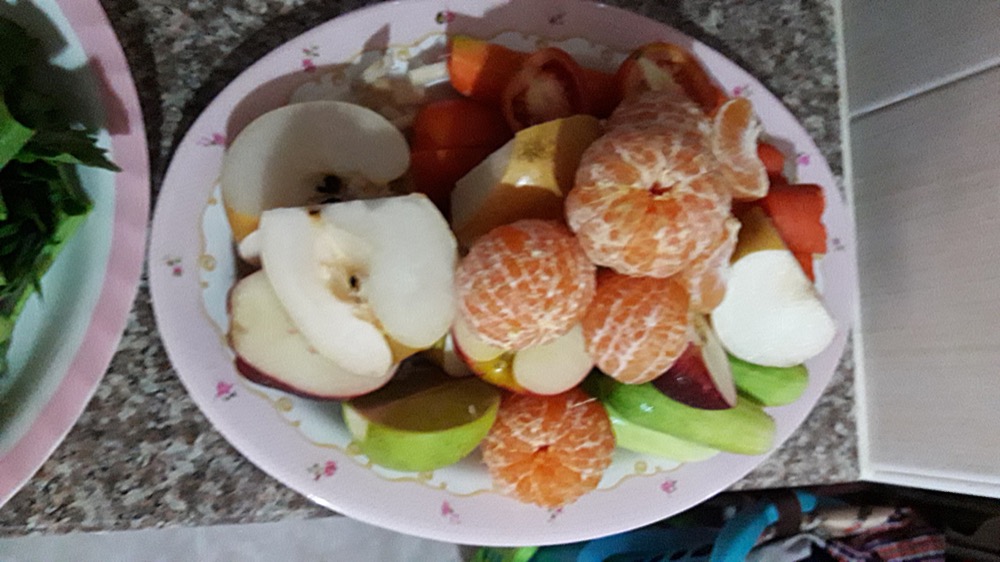 Today's Juice Recipe
I used these ingredients exactly as you can see in the photos above:
Leafy greens
5 mini cucumbers
2 carrots
4 small tomatoes
1 lime
2 red apples
1 big yellow apple
6 mandarins
a small piece of ginger
Let's juice!
I always start with the carrots, so the juice of other soft fruits do not go to the waste container.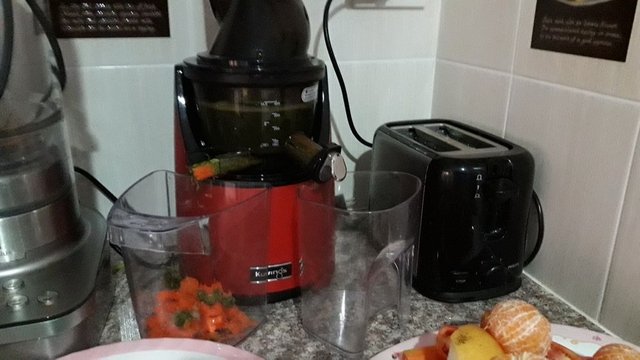 Then, I juice all the leafy greens.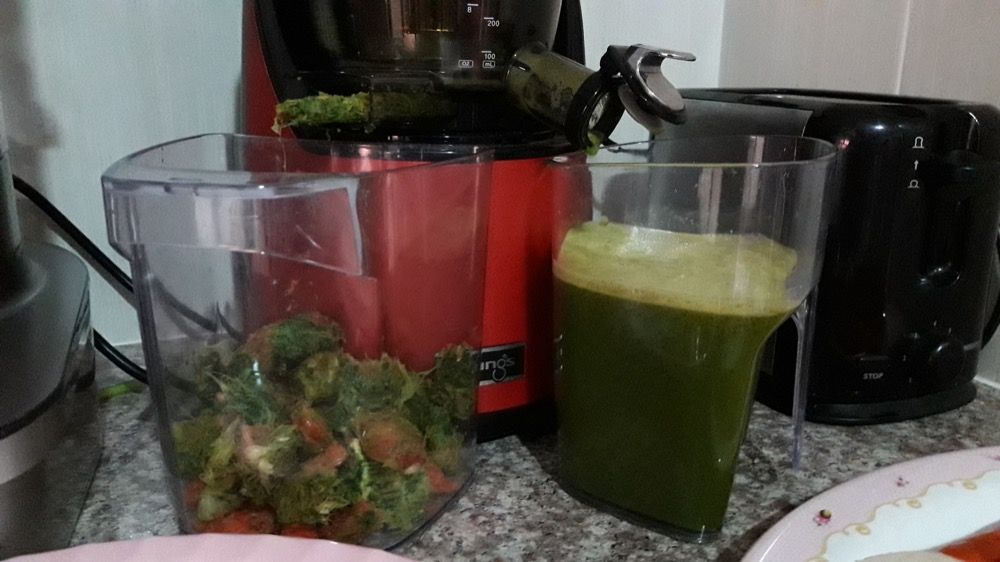 I put some of the juice in two bottles, so I can continue with the remaining produces.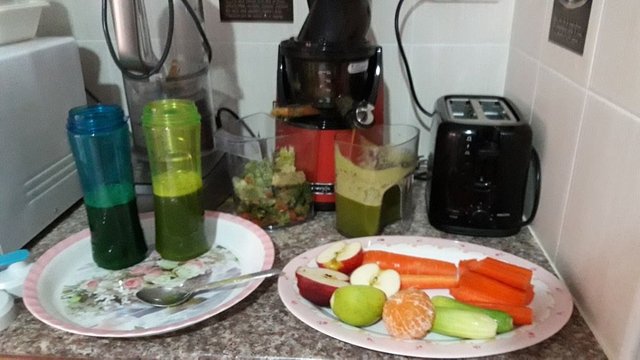 As you can see, the color is now turning more orange and I am nearly done.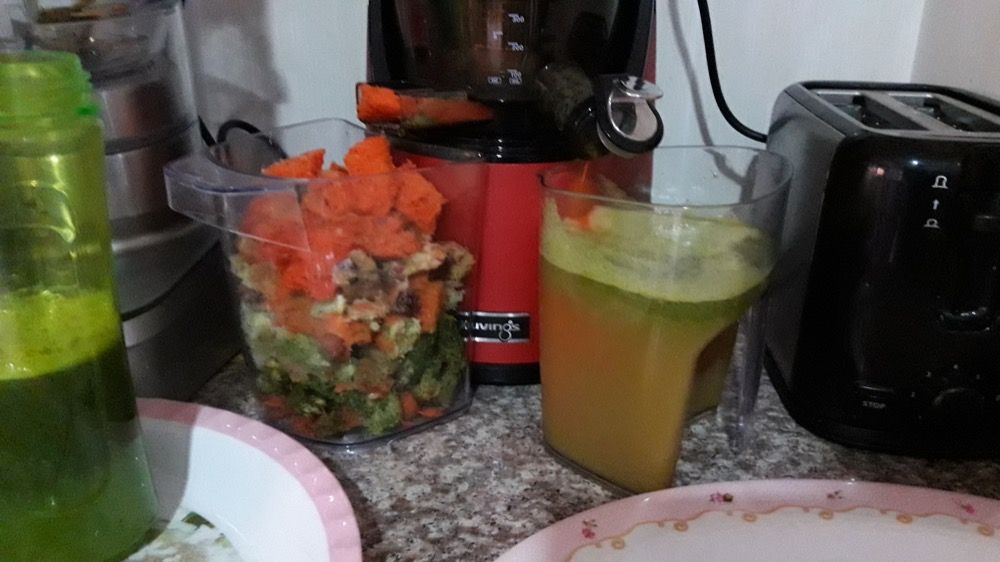 I was able to make an extra glass with just a little amount of leafy greens, which had a different taste.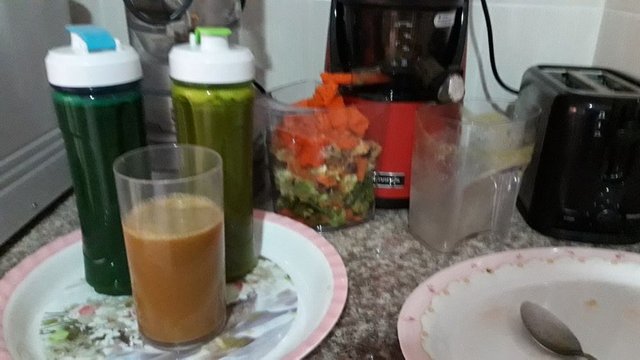 The taste of this juice was as good as I remembered it to be, and I am back on track now for a daily juice, so I can enjoy a future vacation without it, and not feeling guilty.
You may want to read my five previous posts about juicing.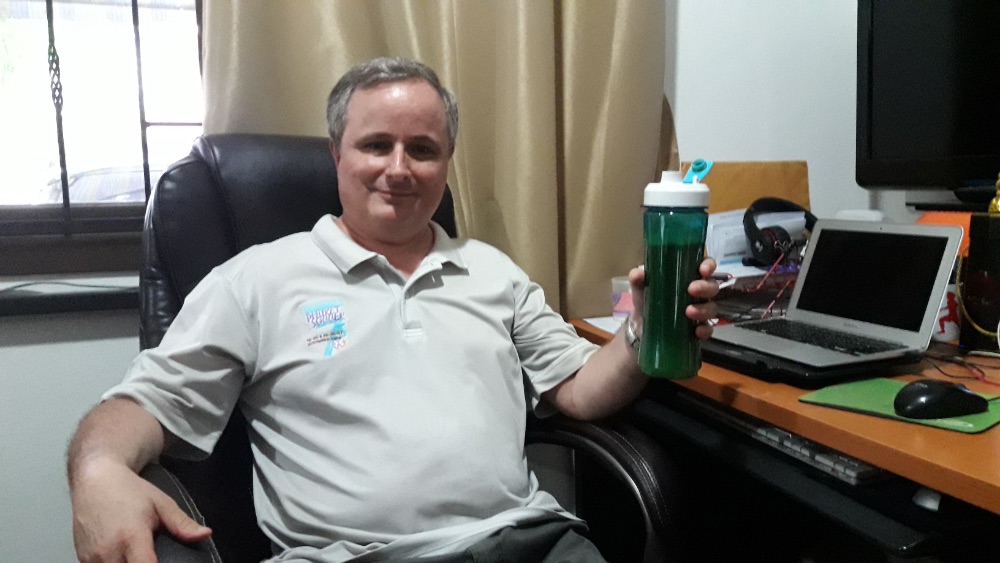 I hope that you enjoyed this post, which I wrote to remember that daily veggie and fruit juices are good for health, that they taste good, and that they help to lose weight.
Give it a try!
Would you upvote this post and follow me for more because this will encourage me to write more posts about juicing like this one?
Would you please help @jerrybanfield become a top 10 Witness because you can help funding projects to build Steem as explained here? Vote for jerrybanfield as a witness or set jerrybanfield as a proxy to handle all witness votes at https://steemit.com/~witnesses. Read the 5 reasons why I'm voting for Jerry Banfield as a witness and how to vote in my post. You may be interested to read: What is a Steem Witness, How to Vote and Why?
Michel Gerard