Our First Trip to Tokyo, Japan!
Would you like to read this post and see photos of our first trip to Tokyo, Japan, because you might discover just like us something completely different of what you are used to see?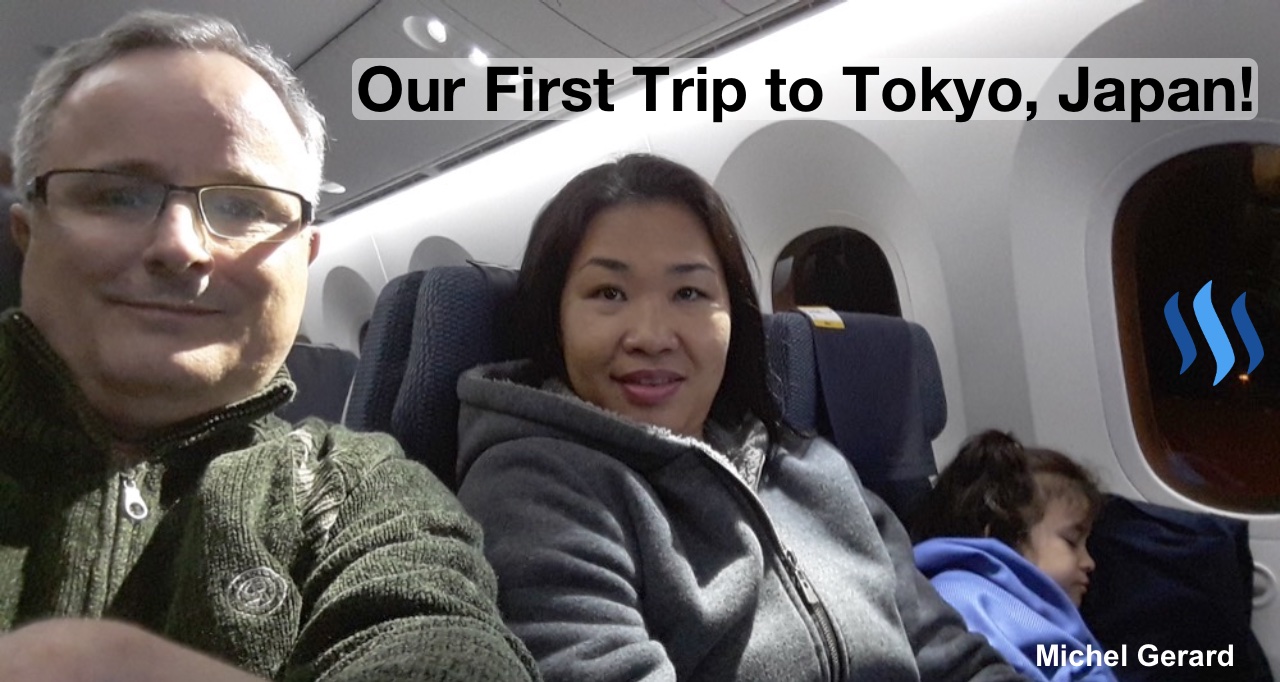 All photos are mine and taken with my Samsung phone.
Our First Trip to Tokyo, Japan!
Before going to Suvarnabhumi Airport we had dinner at a restaurant close to home so we could leave on a full stomach and enjoy Thai food that we won't eat for ten days.
This restaurant serves organic food.
We used the Grab app to call a private car again and this was another great experience. The cost was about 480 THB instead of around 410 THB when using a Taxi, but the ride was enjoyable and safe.
If you want to use the service in Thailand, see this: https://www.grab.com/th/en/car
This is a couple of photos at the Suvarnabhumi Airport.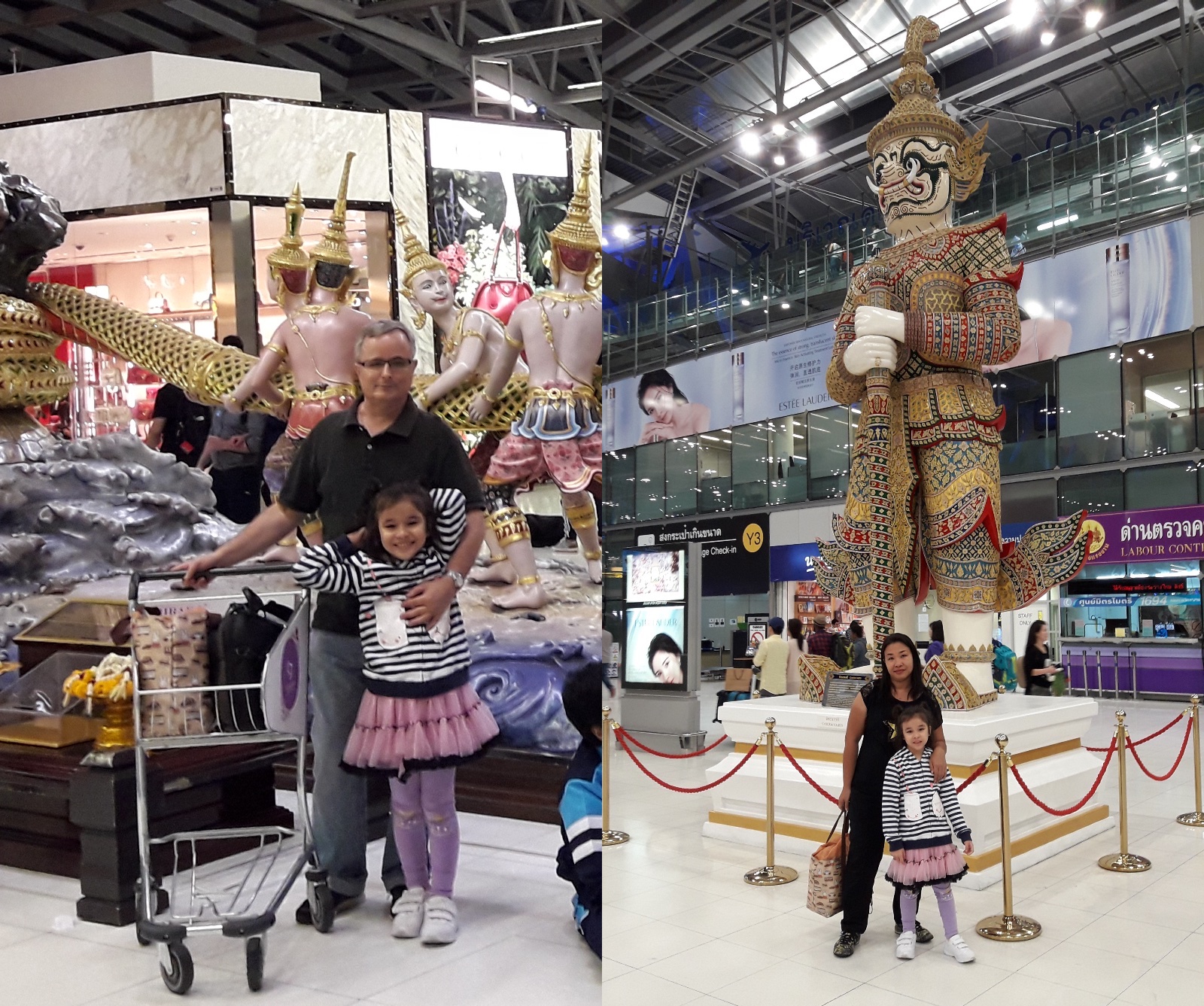 We arrived at around 8:30 p.m. and boarding was at midnight, so we had plenty of time to wander around and try to relax a bit before the flight.
We used All Nippon Airways for the 6-hour flight and we were too tired to appreciate their excellent service. Midnight is well pass our bedtime and we tried to sleep as much as we could before breakfast was served.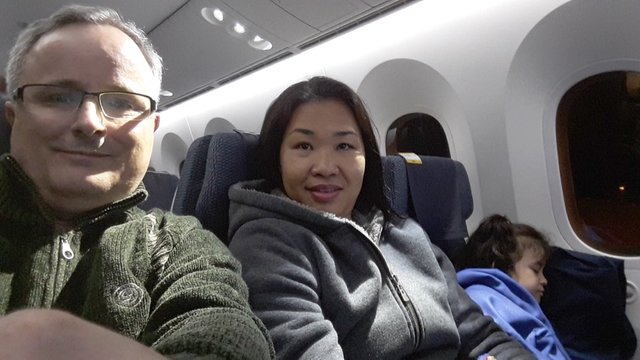 Immigration and customs were done without a fuss and it was very fast.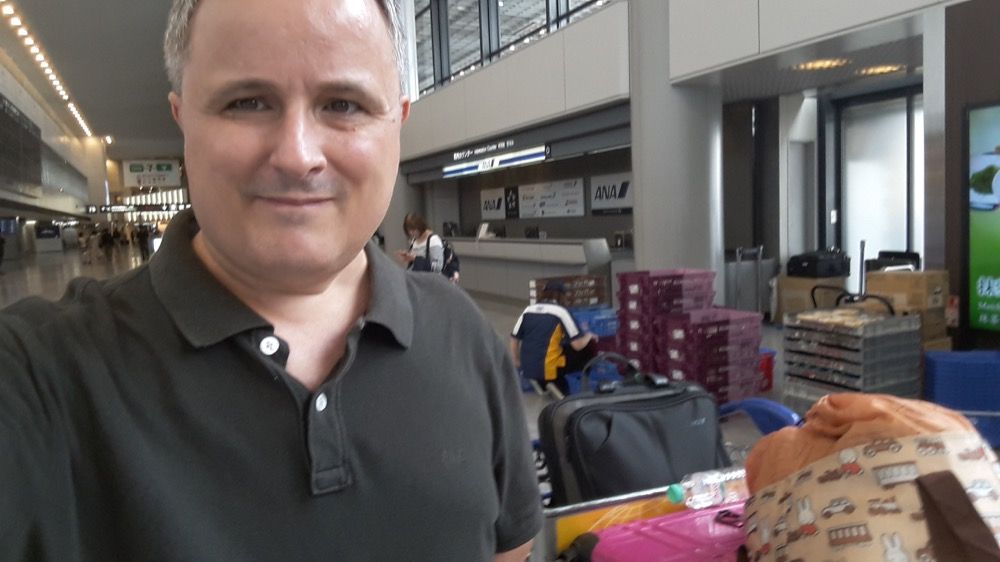 We landed in Narita International Airport and we took an Airport Limousine Bus that drove us at the door of the Hilton Tokyo Hotel.
The trip took about 1 hour and twenty minutes and it is refreshing to see how people drive very safely. The cost for a round-trip ticket is ¥4,000 ($37) per adult and ¥2,000 ($18) for a child, one way ticket is ¥3,000 ($27).
This is the bus stop and we had to align our luggage nicely on one line.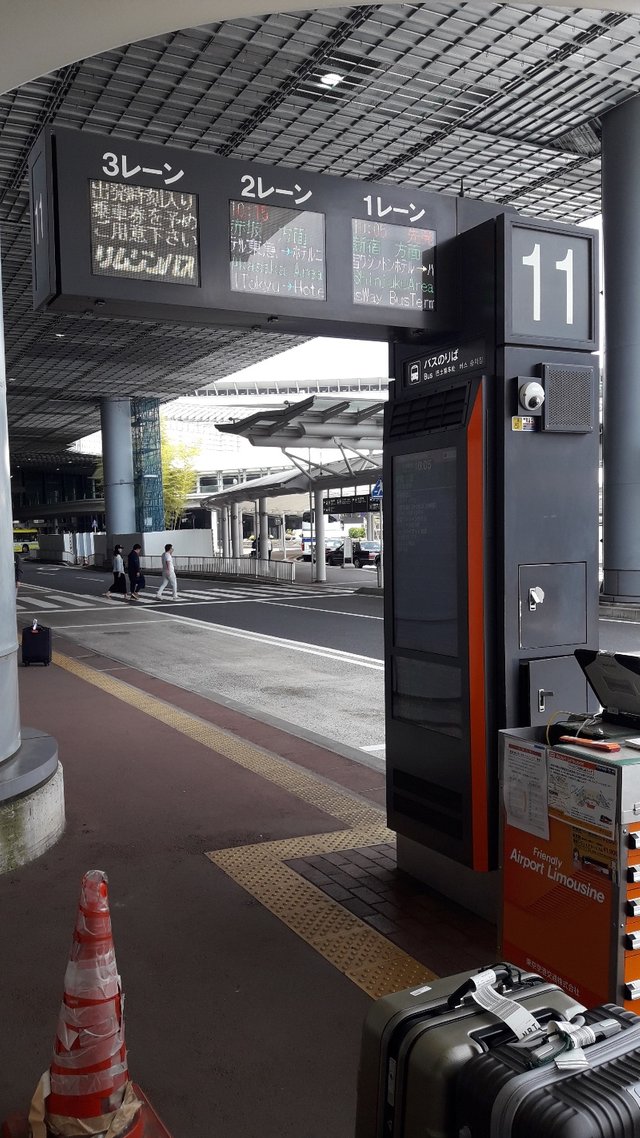 This is the bus that arrived and departed on time.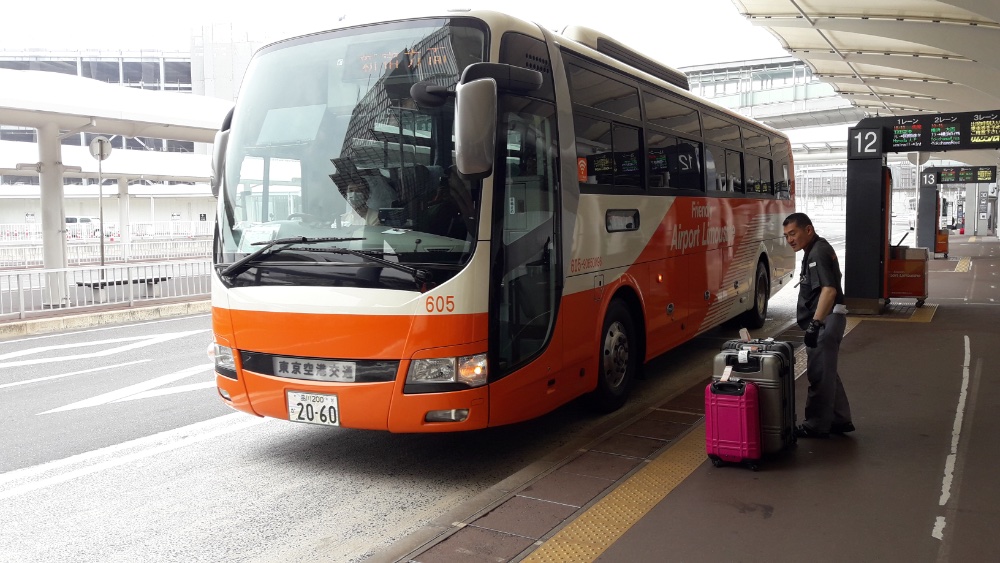 Don't forget to fasten your seat belts!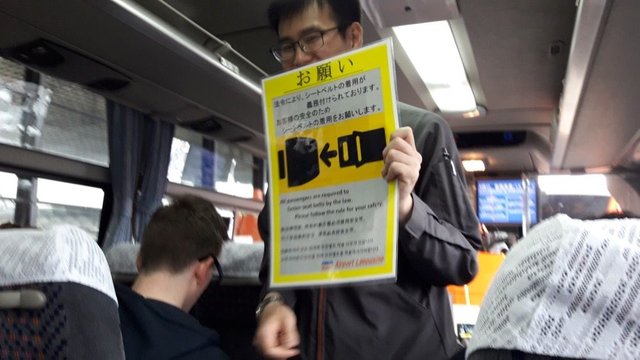 The trip was enjoyable.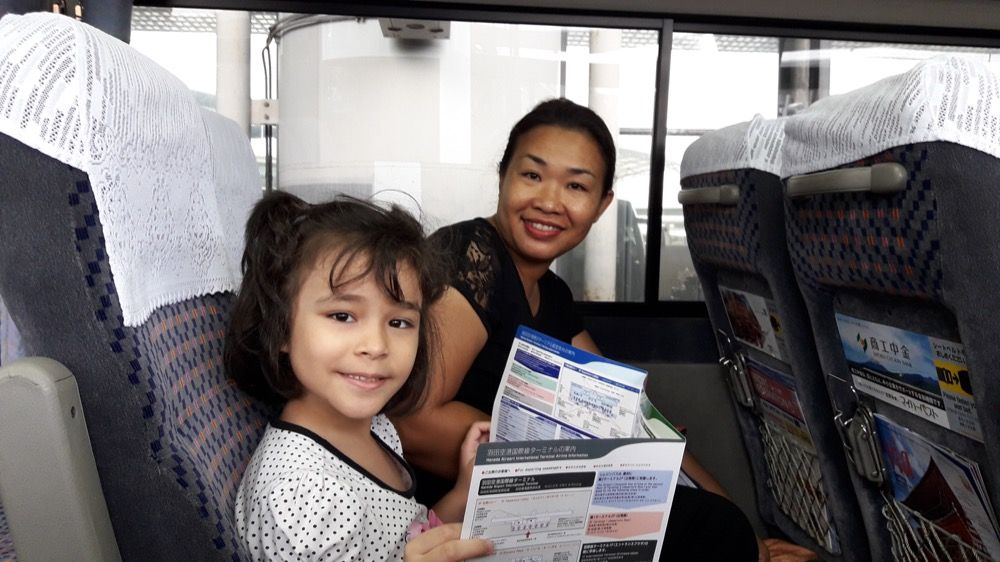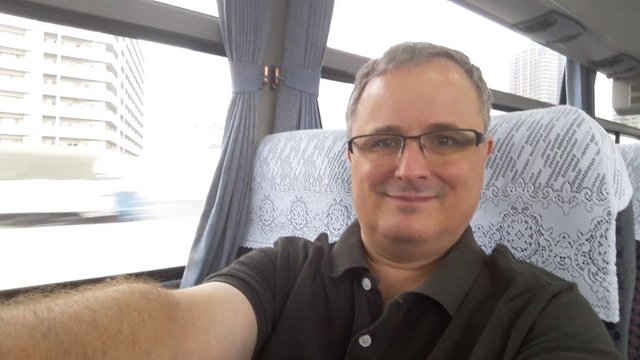 There is a toilet in this bus if you need.
Now, let's see some photos as we arrive in Tokyo.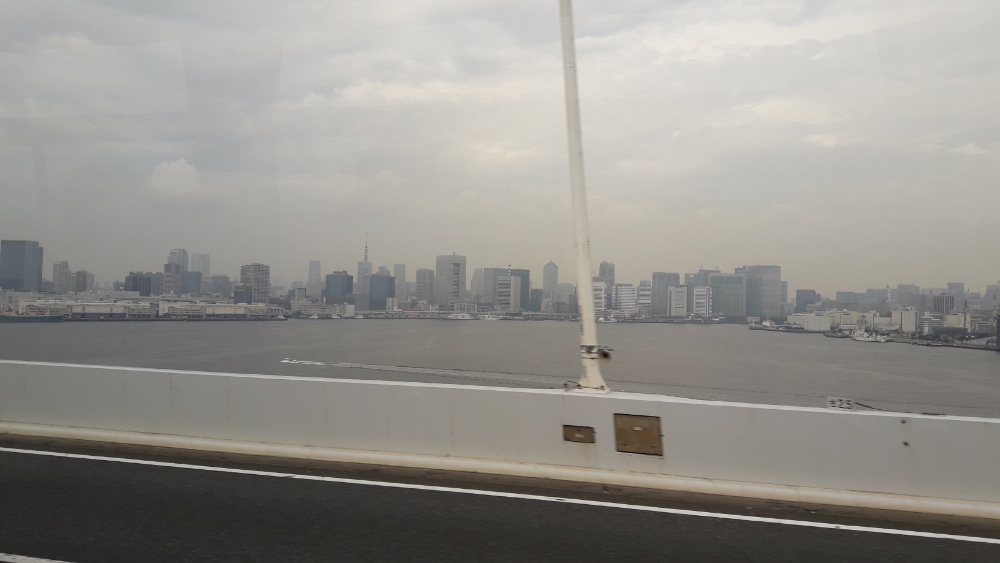 I didn't know they had a mini Eiffel Tower here.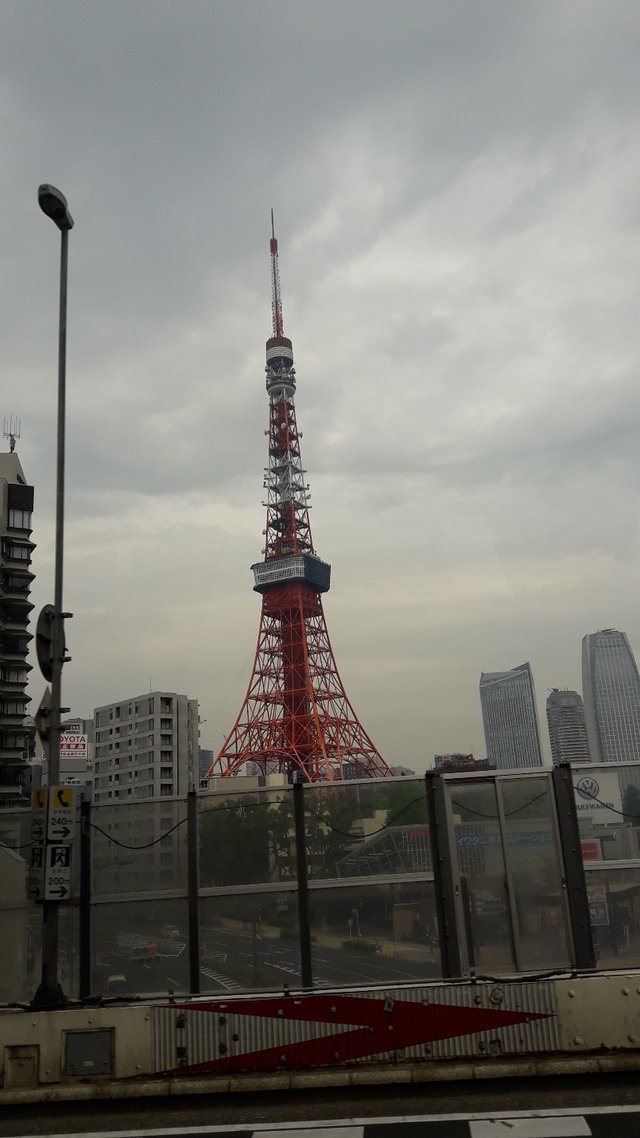 A lot of skyscrapers.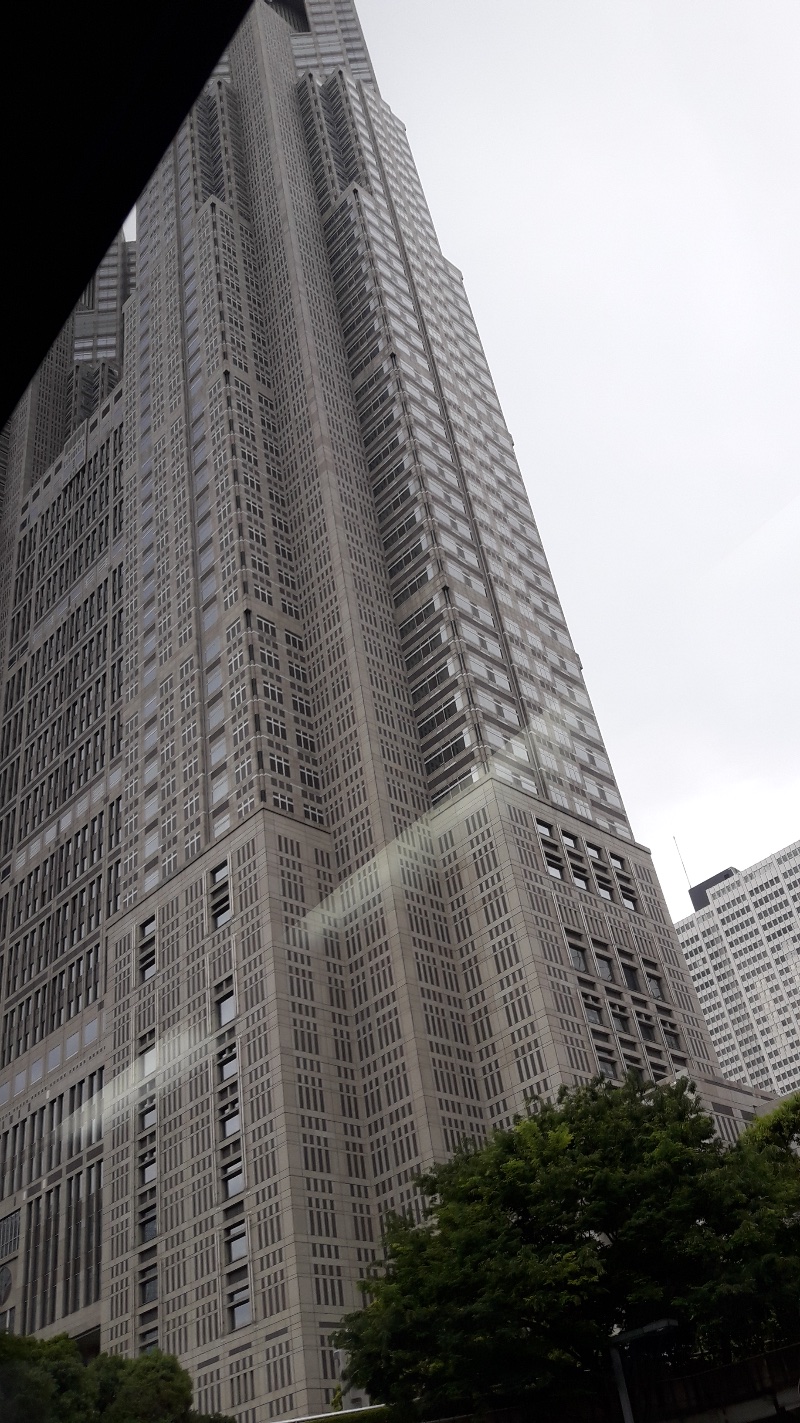 Not a lot of traffic and this is some photos of the Shinjuku area.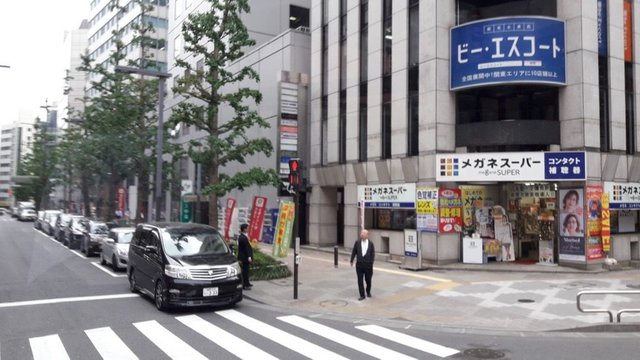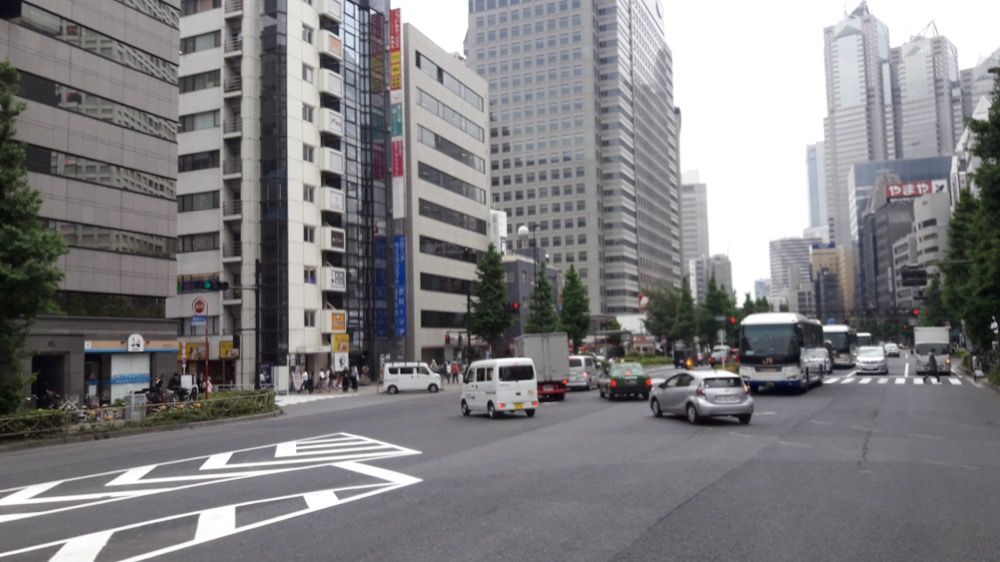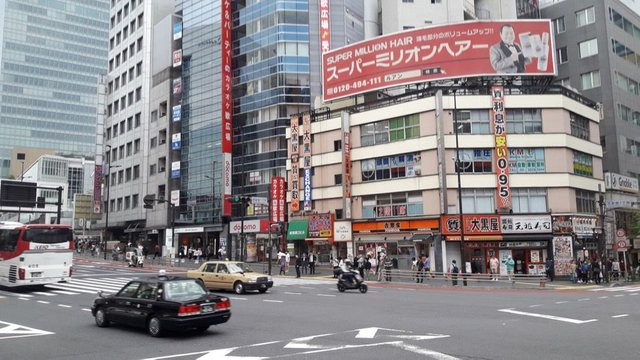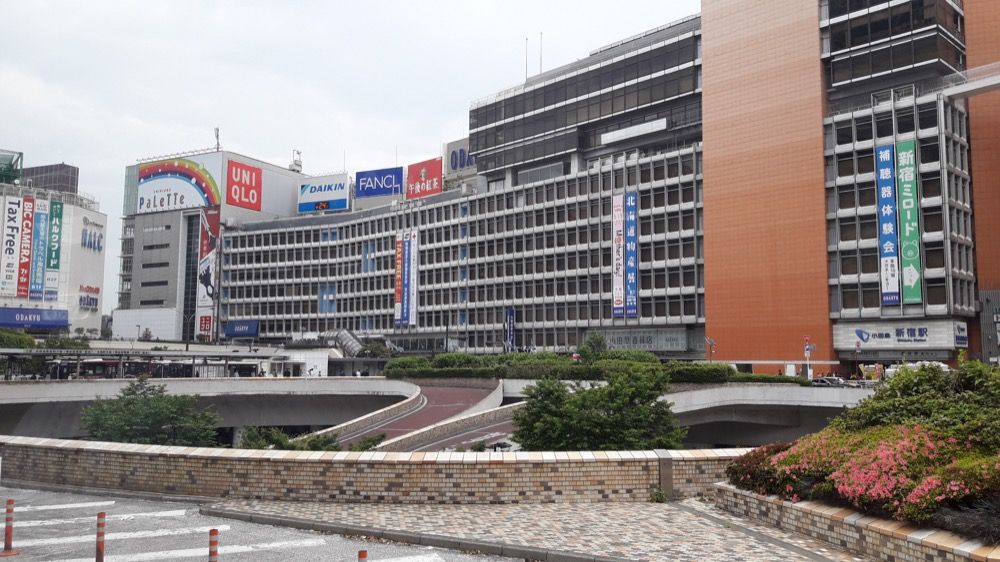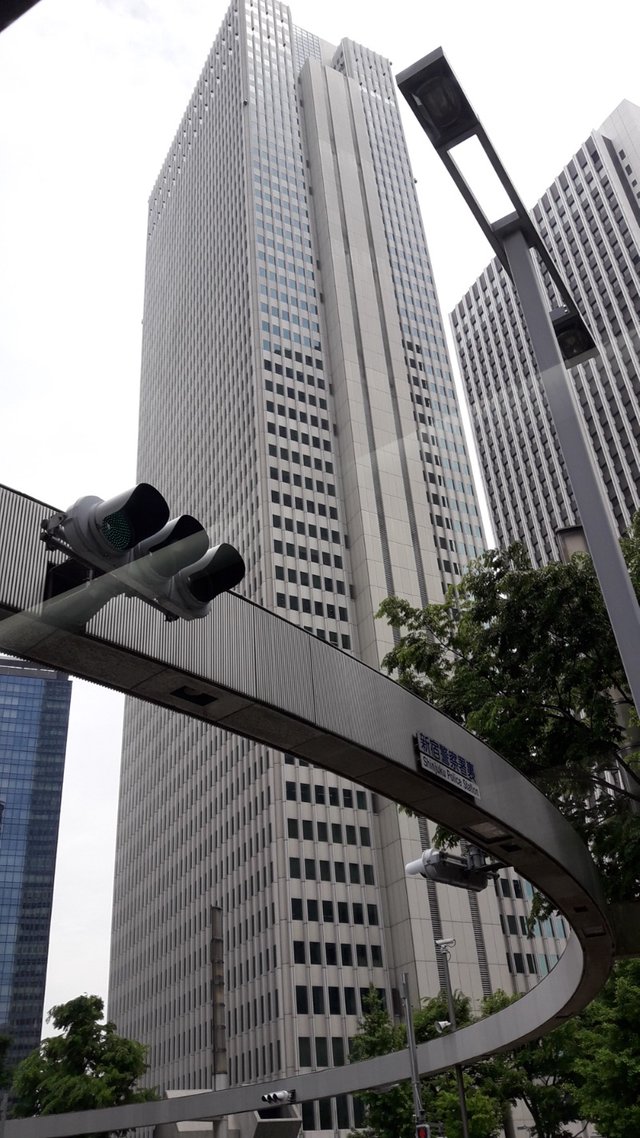 The entrance of the Hilton Tokyo Hotel where we are staying four nights.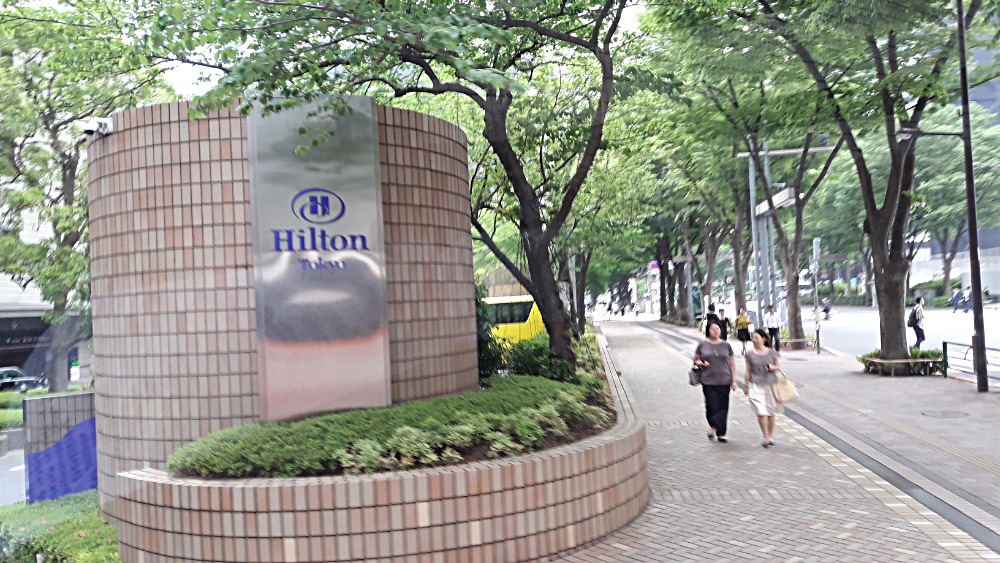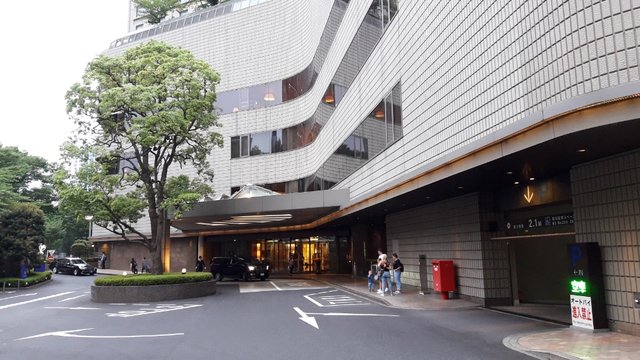 Immediately our luggage is taken care of.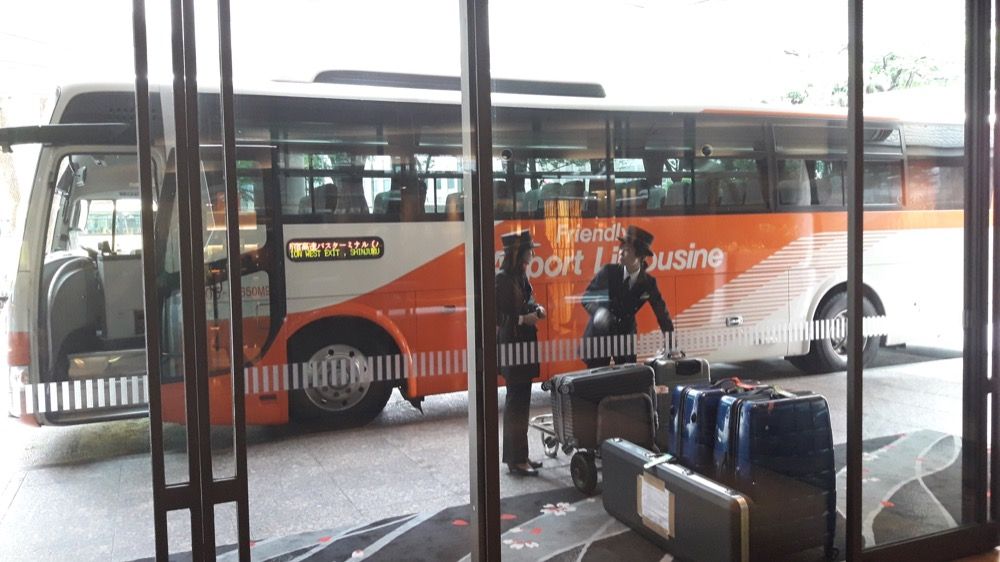 That's all for today, I need to get some rest after a very short night and I will write more posts with photos about our stay and activities here in Tokyo.
All photos are mine and taken with my Samsung phone.
Would you upvote this post and follow me for more because this will encourage me to write more travel posts like this one?
Would you please help @jerrybanfield become a top 10 Witness because you can help funding projects to build Steem as explained here? Vote for jerrybanfield as a witness or set jerrybanfield as a proxy to handle all witness votes at https://steemit.com/~witnesses. Read the 5 reasons why I'm voting for Jerry Banfield as a witness and how to vote in my post. You may be interested to read: What is a Steem Witness, How to Vote and Why?
Michel Gerard