After a 7-Day Vacation, Time to Juice Again!
Would you like to know how I take control of my weight again after a 7-day vacation because this might be useful for you if you like to have good meals rich in calories?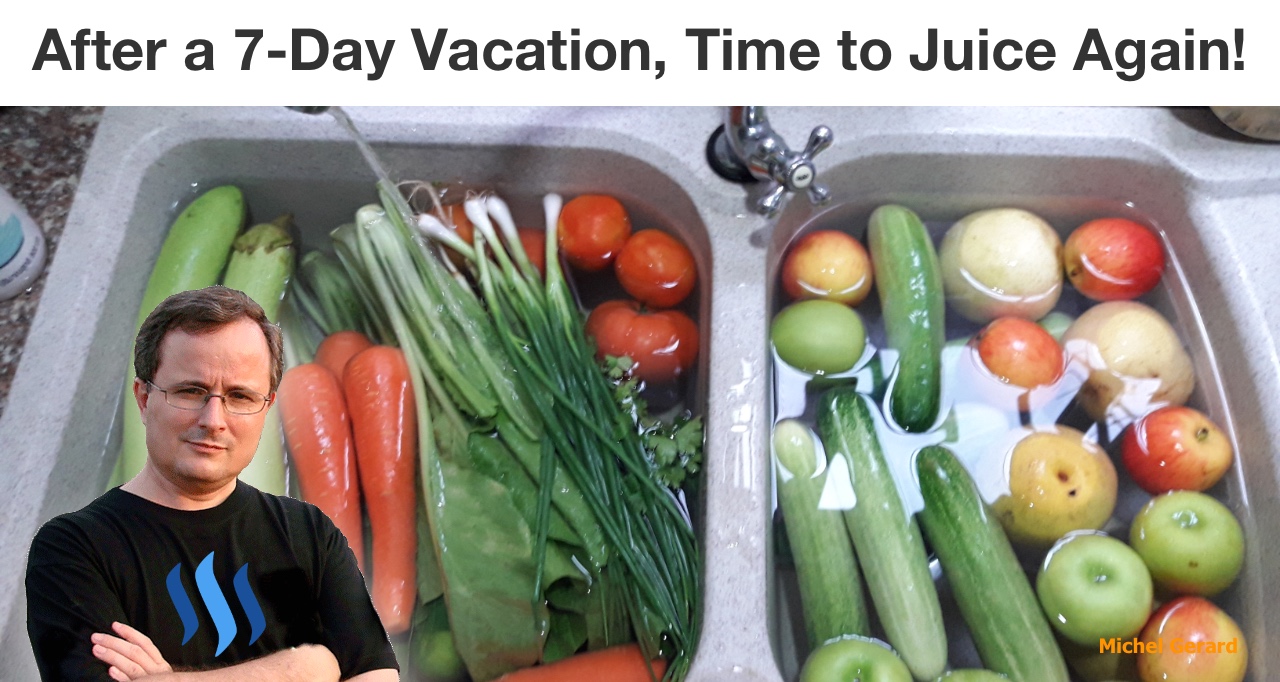 After a 7-day vacation in Koh Chang I knew that I was going to gain some weight and when I got on the bathroom scale this morning, it was an additional 900 grams. At least, I gained less than a kilogram.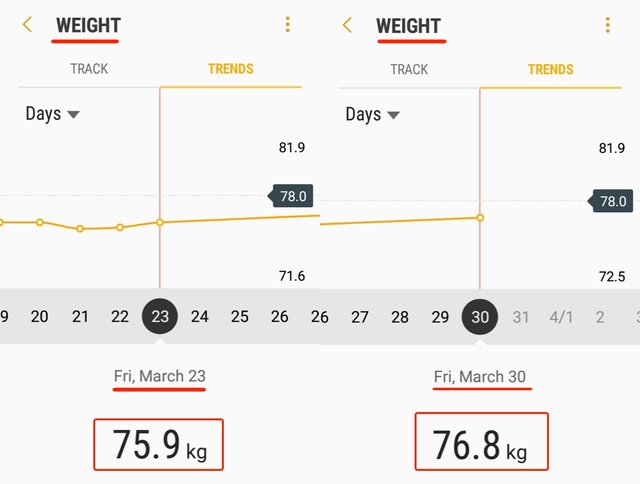 Scales in hotels don't work properly or are just not calibrated as mine, so I just wait I'm back home to see the damage!
After a 7-Day Vacation, Time to Juice Again!
It is very difficult to keep a healthy diet while in vacation away from home, even though I had my portable blender, I didn't use it every day. I didn't go crazy on the food either and exercised one hour every day, with swimming in addition of that. That really shows that a healthy diet and juicing vegetables work to lose weight, because when I stop, it's going the other way.
See some of the food responsible for that weight gain: A Day at the Mercure Koh Chang Hideaway Hotel
Anyway, we are back home now, and I was very eager today to have my juice. Even more, I was craving it.
So, I went to the grocery store and bought veggies and fruits for a few days that I will juice.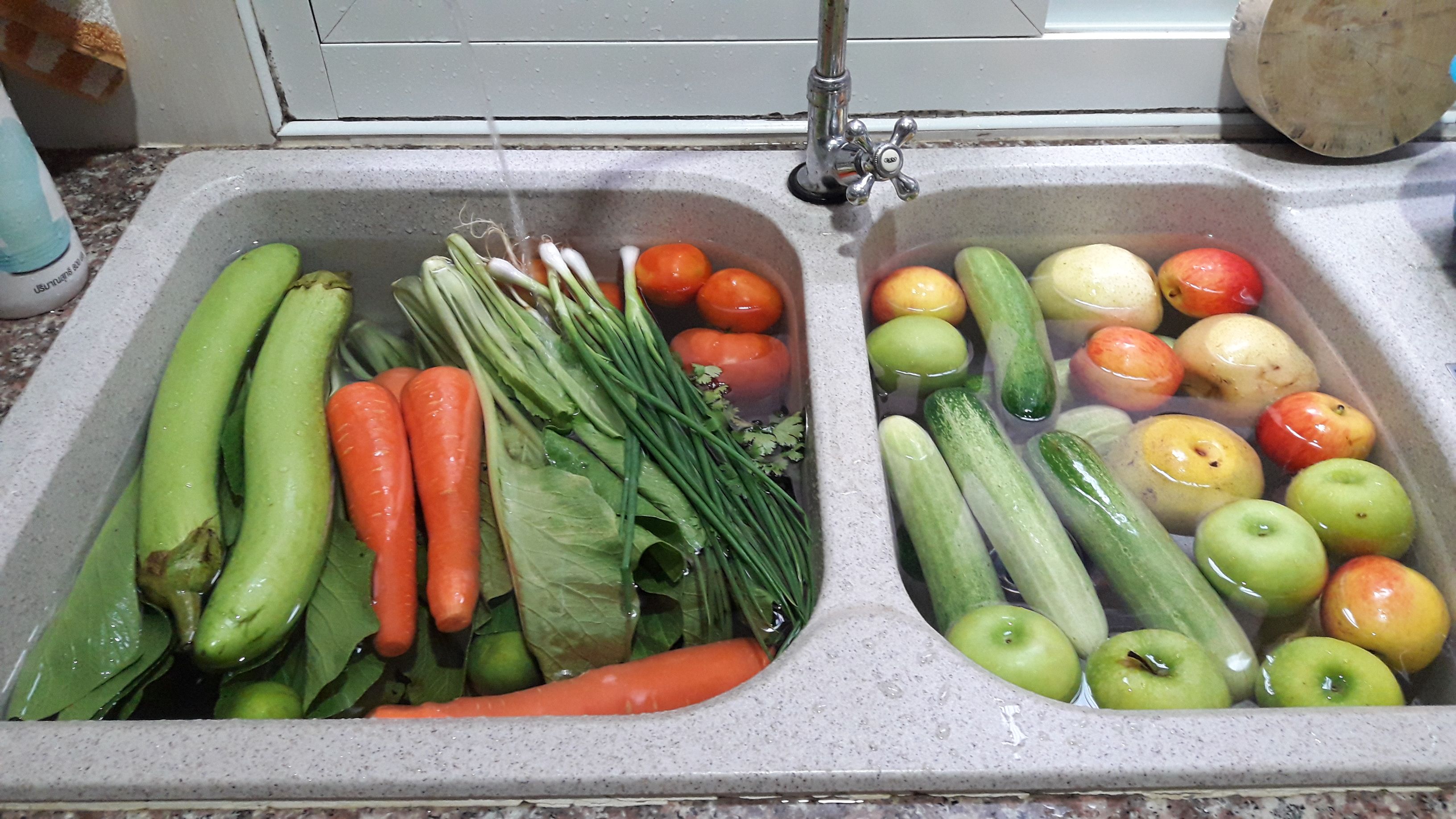 Let's see if I can lose these 900 grams in two days after I'm back to my routine.
This is the juicer I am a using. It's a Kuvings Cold Press Juicer.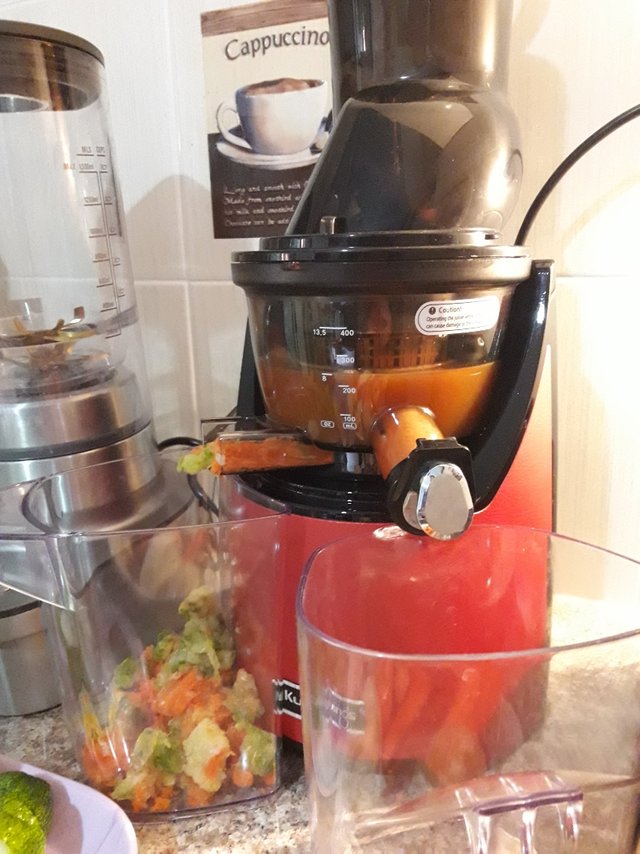 Today's Juice Recipe
I used these ingredients exactly as you can see in the photos below:
Leafy greens
1 small cucumber
1 carrot
1 tomato
1 lime
2 red apples
That's the leafy greens I am using today.
Then one cucumber, carrot, lime, tomato, two apples and four mandarins.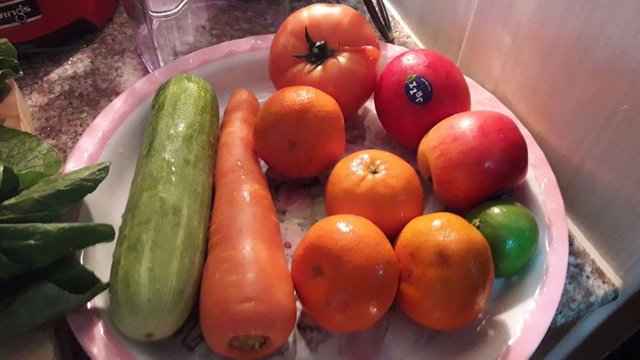 They have to be cut in order to go smoothly in the juicer.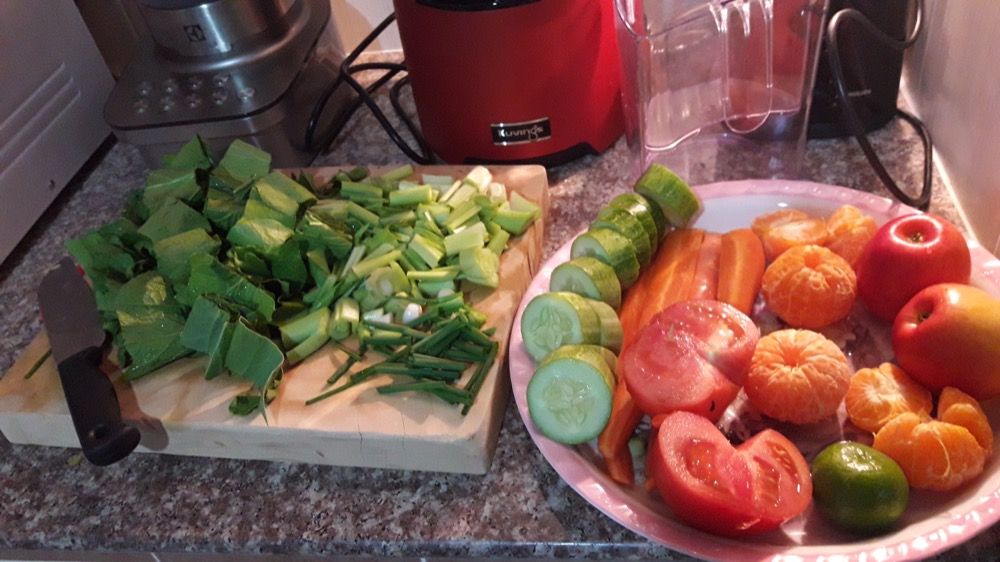 Then, I juice them alternatively.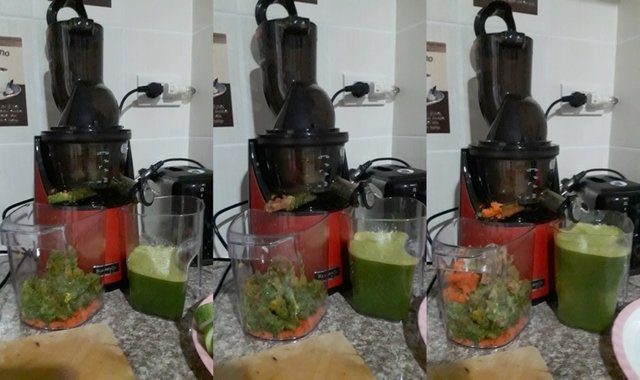 Here is the result, more than one liter of green juice and the dry pulp.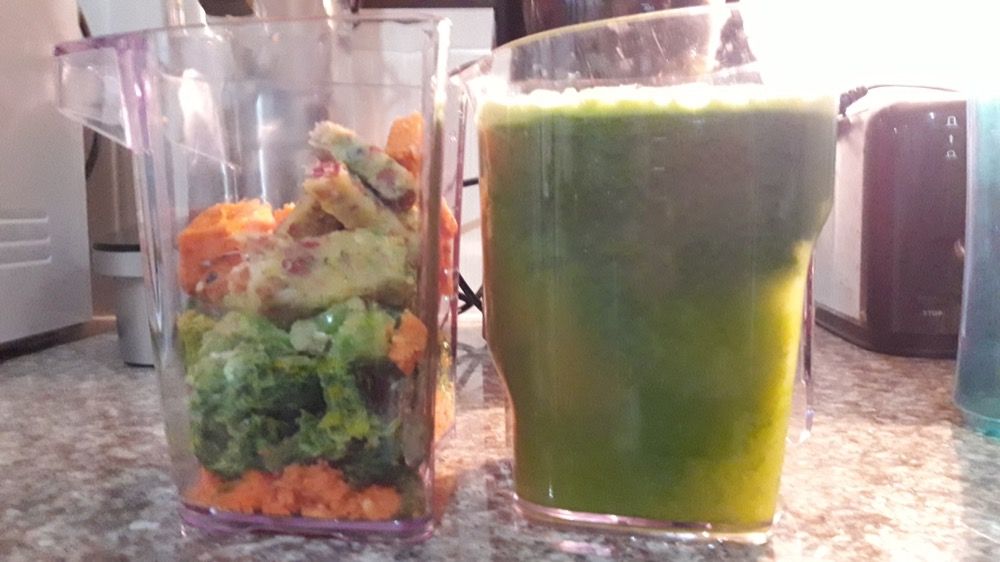 I've got 2 bottles of juice in this juicing session, which is 600 ml per bottle. The juice is the same but one bottle is blue and the other green.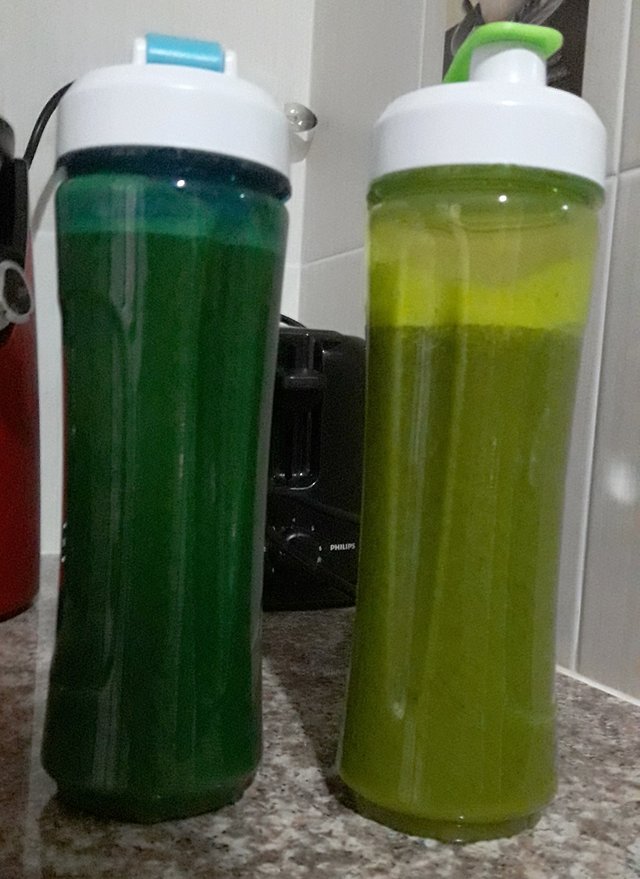 I had one of these as lunch and my wife had the other one.
You may want to read my four previous posts about juicing.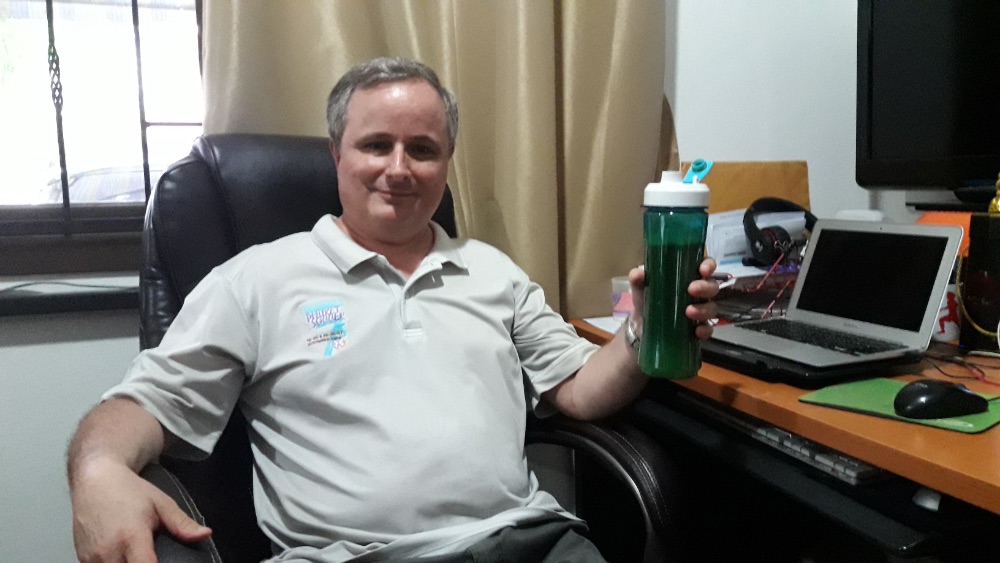 Then, in the evening I had a very light dinner.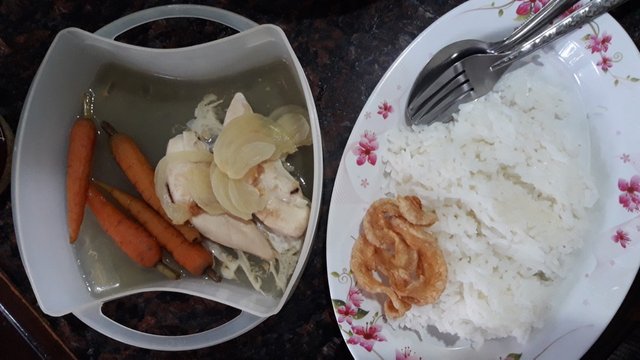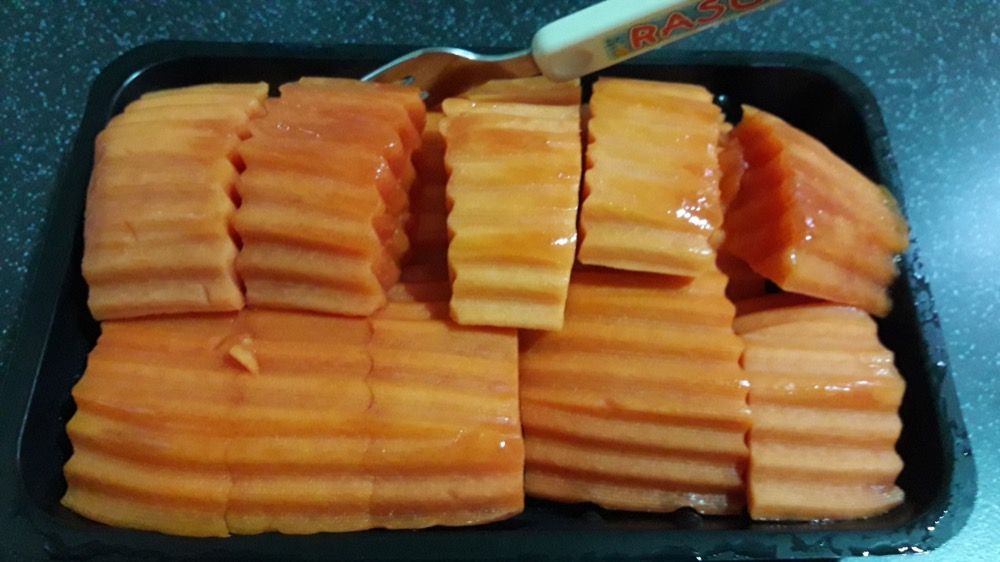 This is how I am going to take control of my weight again, and lose even more weight next month.
Would you upvote this post and follow me for more because this will encourage me to write more posts about juicing like this one?
Would you please help @jerrybanfield become a top 20 witness because you can help funding projects to build Steem as explained here? Vote for jerrybanfield as a witness or set jerrybanfield as a proxy to handle all witness votes at https://steemit.com/~witnesses. Read the 5 reasons why I'm voting for Jerry Banfield as a witness and how to vote in my post.
Michel Gerard