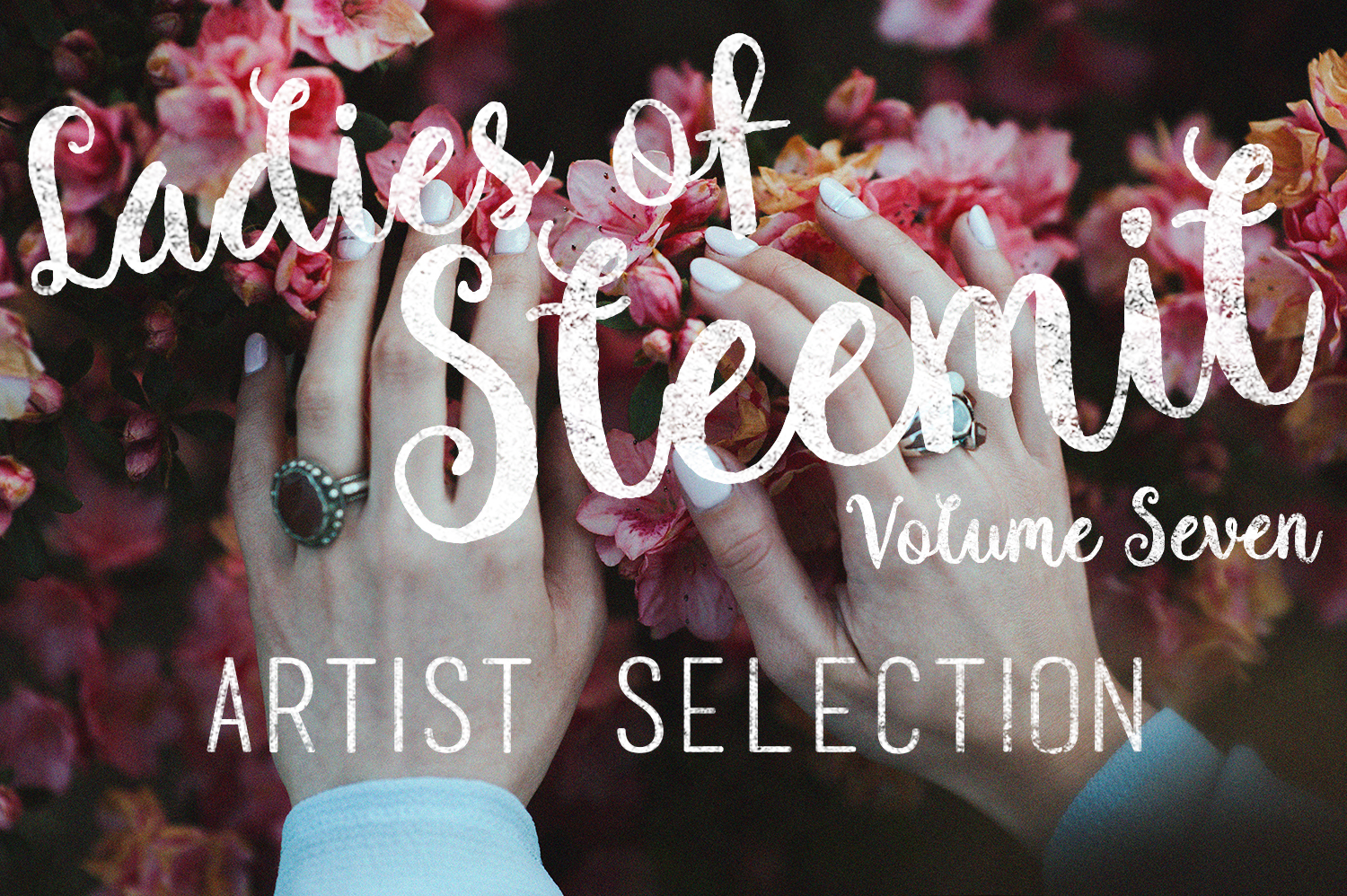 This week, we're showcasing​ five female artists who create in different mediums and showcase a variety of muses in their portfolio. From pen and ink to questioning what "qualifies" as art, each of these women are making a mark on the Steemit visual creatives community.
Each Wednesday, we're curating posts by the Ladies of Steemit, established/whales and new/minnows (and everyone in-between), bringing you the most talented female/femme/feminine voices on the platform. Subject matter is entirely based on the writers featured and no subject is off-limits!
We are very proud to present...
---
is a champion for all art, and her published articles on Steemit are a mere fragment of her contribution. She curates an art digest, hosts art mix-up contests, and has begun sharing art grants that could help Steemians continue to nurture their craft IRL.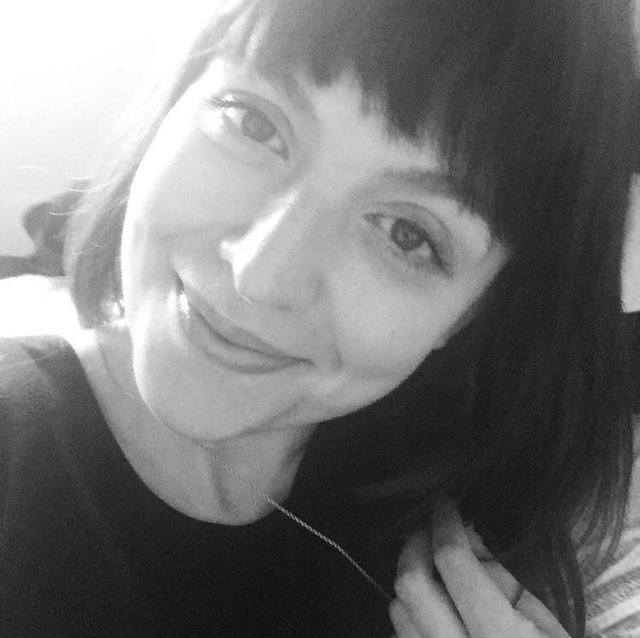 Learn more about Lily in her intro post.
One of her recent exemplary posts:
What is Art and Who Defines It?
Since people first started making it, the debate has raged: what exactly is art and how do we define it?
I interact with art every day: I'm either making it, writing about it, or viewing it. And, because of the communities in which I work, I regularly see powerful expressions of creativity far beyond the walls of a traditional gallery or theatre space.
---
is an unabashed individualist with a strong sense of personal style and a tenured career as a professional artist. She stands for fearless personal expression and works in a variety of mediums AND sizes!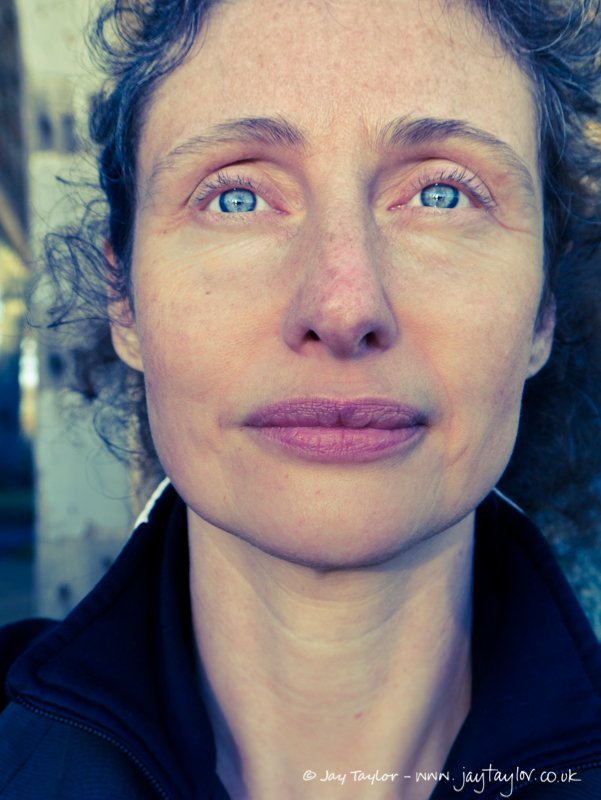 Learn more about Jay in her intro post.
One of her recent exemplary posts:
Through Time and Space - NEW Original Artwork
'Through Time and Space' is a tiny, feature-packed feast of shimmering purples which burst into life when the sun hits them. It looks so different in the sunlight that it's almost unrecognisable! This is one of those artworks where the original is so impossible to replicate that anyone buying it will have a huge advantage over those purchasing prints, as its multi-faceted nature can only truly be appreciated in the flesh...
---
is a devoted portraitist who works wonders with watercolor and markers. Her portfolio contains a diverse collection of Steemian Portraits (hello @ned) and is currently working on a collection of birds.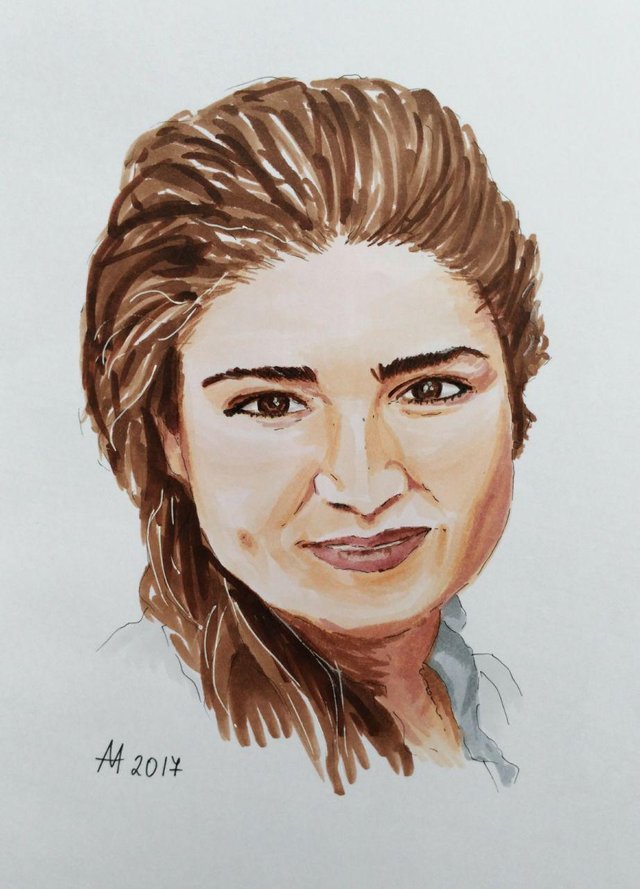 Learn more about @amalinavia in her intro post.
One of her recent exemplary posts:
Farecrest. Which bird will be next?
I use the watercolor "Nevskaya Palitra": ultramarine, titian, cadmium yellow medium, neutral black, scarlet, white zinc. Paper Palazzo 280g / m2, 70% cotton.
I paint the silhouette of a bird and draw the main parts: head, beak, wing, tail, paws. Now I can go to watercolor.
---
has a creative imagination which she channels into unique graphic designs and avatar portraits! She's quite new to Steemit and publishes both in Spansh and English, so be sure to check out her latest work!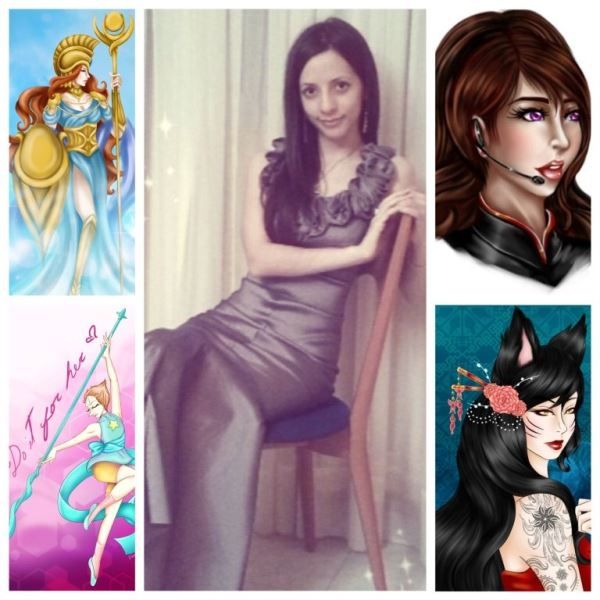 Learn more about Vanessa in her intro post.
One of her recent exemplary posts:
🌹🐱 "The Power of your Inner Cat" 🐱🌹 A Cat Muse! 🦋🌸 ♥ ILLUSTRATION ♥
If there is a creature that will always fascinate with is graceful pace, agility, stealth and enigmatic glare, is the Cat. Loved by many, not so appreciated by others, they will always be part of human history as symbol of Elegance, Greatness, Power and even, as happened at Ancient Egypt: Divinity.
---
creates stunning illustrations with pen and ink, working with people, animals, and mystical themology. In her intro, she says, "I think dream worlds are real." and her artwork illustrates that perfectly.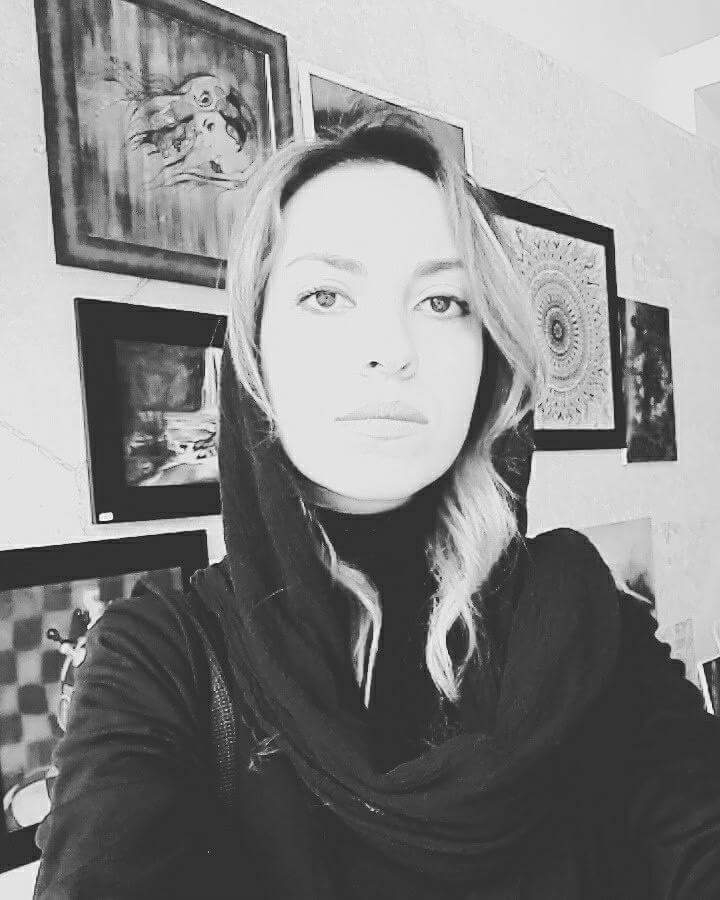 Learn more about Adele in her intro post.
One of her recent exemplary posts:
Drawing by pen on paper 🎨 - Original illustration *Circles Collection
its the second version of my pencil drawing, i added it into my circles collection
i worked on it with pen and marker
---
Thank you for joining us in celebrating the Ladies of Steemit!
The #LadiesofSteemit curation initiative aims to curate the best female content on the platform and that can come from accounts of any size, age, subject-matter, and engagement level. To females/femmes/feminine voices making an investment in Steemit and its community growth, we salute you.
Our numbers are growing exponentially and we're on a mission to highlight the unique voices emerging every day. Do you have a Lady of Steemit you think deserves a mention?
Nominate your gals for the Ladies of Steemit curation!
Upvote this post and drop a link to an exemplary post by a feminine voice in the comments below. We are delighted to review and consider each entry. We primarily follow EVERY. SINGLE. LADY. we come across on Steemit and resteem as many quality posts as we can each week. Use the tag #LadiesofSteemit on your posts you'd like considered for a feature or that you feel would benefit the female community of Steemit.
You can also find more Ladies of Steemit hanging out in #SteemSugars and #TeamGirlPowa !
Disclaimer: There are no gender police here. If you in any way identify with some semblance of your own meaning of femininity, you're qualified! We by no means intend to exclude, alienate, or discourage the participation of men, but are committed to the Ladies of Steemit as our sole focus at this time!
Should you feel a person was featured in error, say we have misjudged a man/guy/masculine-identifying individual OR spammer pretending to be a woman, please use your best judgment and alert us politely in the comments or on Discord: @ameliabartlett / @ladiesofsteemit. We will be discreet and delicate in our handling of misprints!
---
Ladies of Steemit is generously sponsored by:
And, many thanks to @carlgnash for your continued mentorship, support, and recent Steem donation!
If you would like to become a sponsor of the Ladies of Steemit curation intiative,
consider a micro-delegation of 10 SP or more and check out our curation trail which supports a vast range of female voices on the blockchain!
---
The Ladies of Steemit Library
---
Our newest female-focused projects: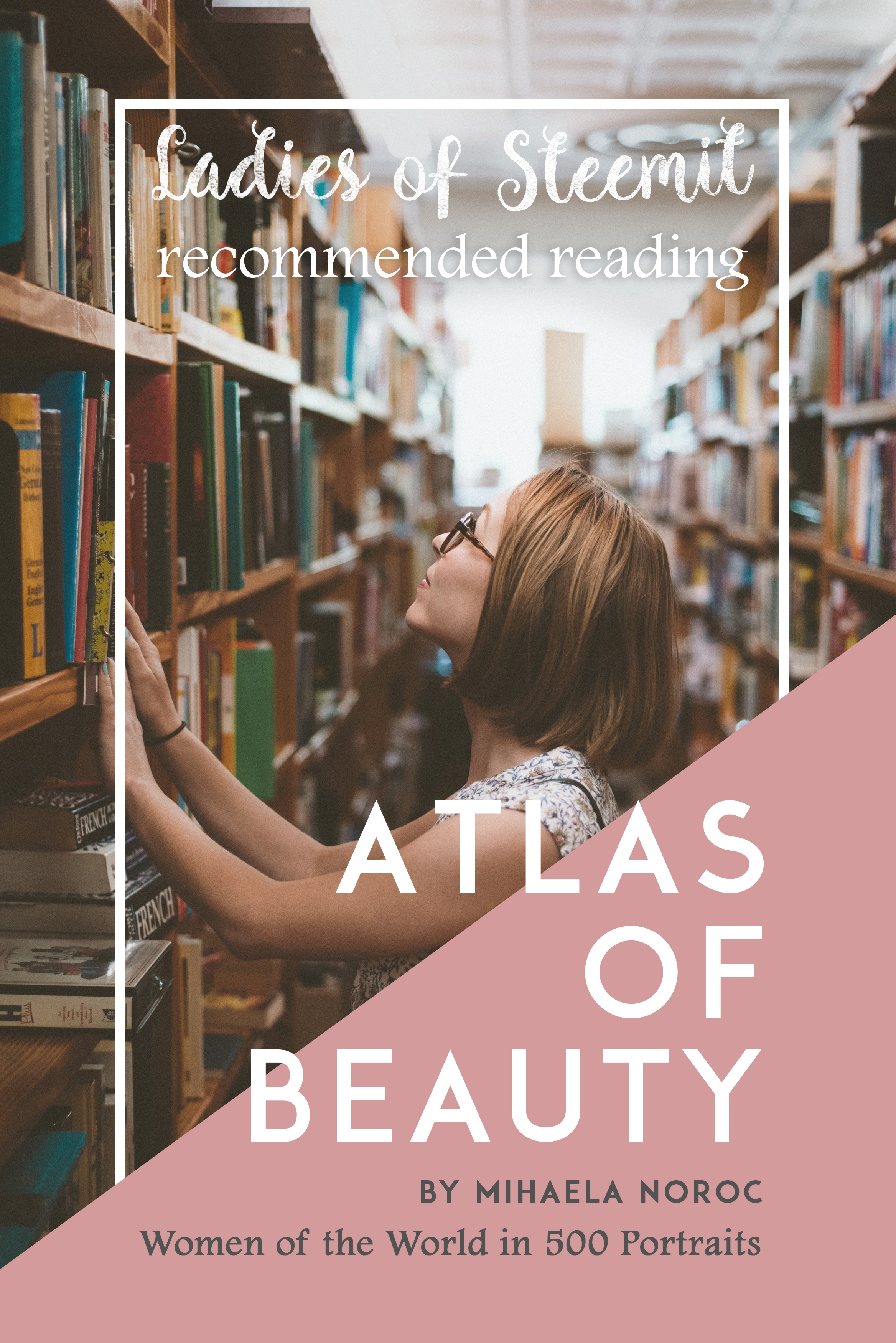 Check out our first post recommending The Atlas of Beauty by Mihaela Noroc and share your favorite female reads in the comments.
---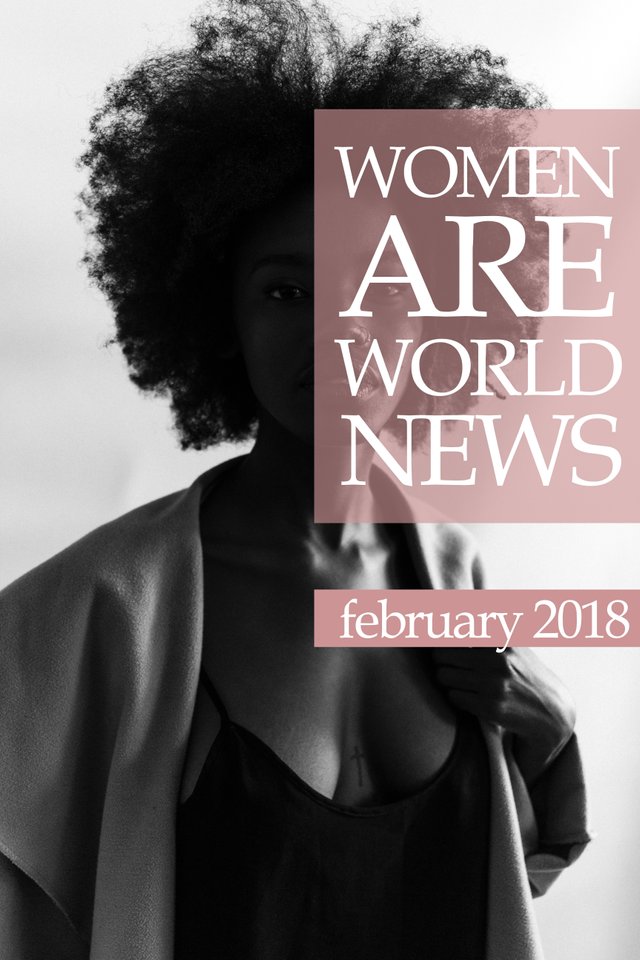 Check out the first post culminating headlines from February 2018.
---
To join the Ladies of Steemit community,
use our tag #LadiesofSteemit on your female-authored or feminism-focused articles and grab a Ladies of Steemit banner, generously gifted to us by @thekittygirl!
Ladies of Steemit is curated with love by @ameliabartlett.
See you next Wednesday!