Ladies of Steemit | Volume 2 - Making Waves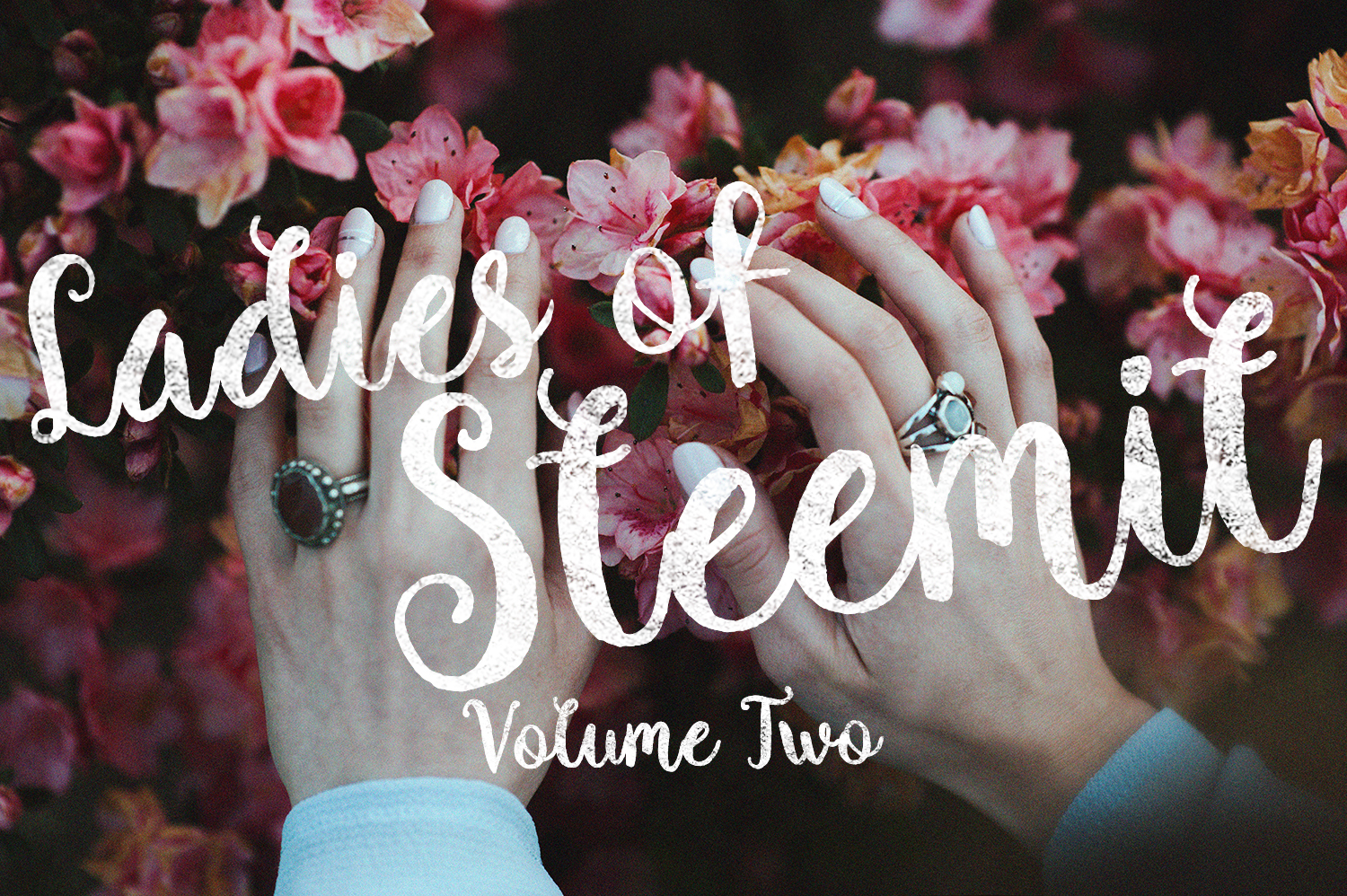 Welcome to Ladies of Steemit, Volume 2, edition dedicated to the feminine voices making waves in the Steemit community and beyond. The five voices we're featuring this week have recently (and consistently) been posting hard-hitting, thought-provoking pieces on subjects like equality​, social justice movements, sex & sexuality, the gift economy, and motherhood. Prepare to get your socks ROCKED by powerful voices behind the powerful posts on our roster this week.
Each Wednesday, we're curating posts by the Ladies of Steemit, established/whales and new/minnows (and everyone in-between), bringing you the most talented female/femme/feminine voices on the platform. Subject matter is entirely based on the writers featured and no subject is off-limits!
Without further ado, we're proud to bring you the latest from...
is a stand for empowerment, equality, and the betterment of the Steemit community! She's the creator, curate, and brains behind multiple Steemit initiatives: @OCD, @HumansofSteemit, a poster for the all-Steemit Twitter account @planetsteem, and now pursuing the opportunity to be the Community Manager for the Steemit social media accounts. She constantly resteems quality posts from users of all walks and styles and is a positive voice to learn from as you progress in your Steemit journey.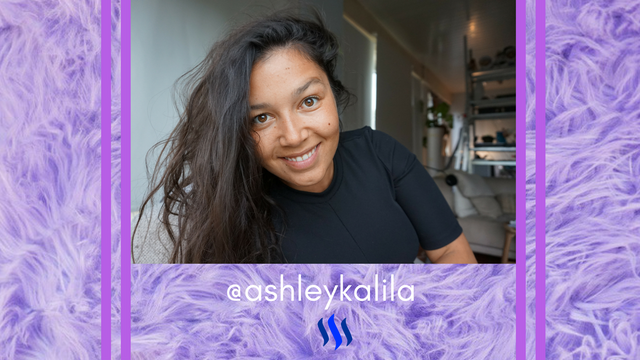 photo courtesy of @ashleykalila
A couple of her recently stellar posts
Here's to the Universe testing my limits to see if I really want this.
Here's to staying in abundance and in love.
Here's to me becoming a fulltime Steemian.
read the full post here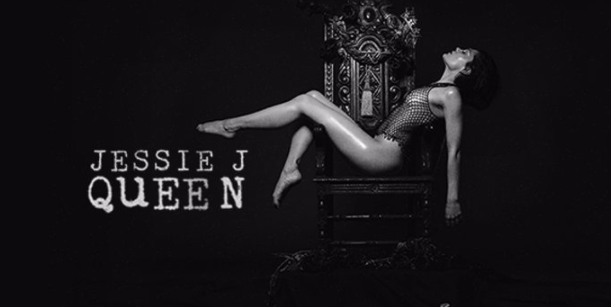 photo from Jessie J's official Twitter
Jessie, a million thank you's for bringing this heart-song into the world.
You are a goddess!
Deeply grateful that you see through the fake veil that our world is cloaked in.
Beautiful women of the world, I present to you Queen by Jessie J.
Our new anthem.
Enjoy.
And girl, love yourself just how you are!
You are a goddess!
read the full post and get empowered as hell right here

is an abundant source of vulnerability and inspiration. Her poetry speaks to the depths of the soul, no matter where you stand in life. She posts almost every day, often multiple times per day. As a person who suffers from Lyme Disease, she is dedicated to transforming the community of sufferers and survivors through her education writing on Steemit and A-ZLyme.com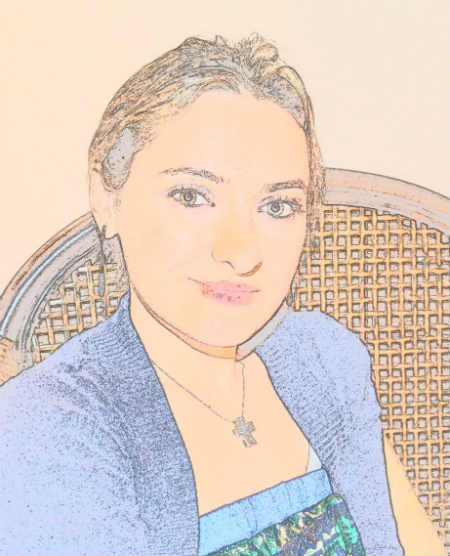 photo courtesy of @lymepoet
A couple of her recent stellar posts:
Have you ever been looked down at because you were "just" a mom or housewife? Have you had all credentials, years of experience within a field or another (that includes motherhood itself) wiped out within seconds by a condescending, discriminatory or sexist remark?
read the full post here.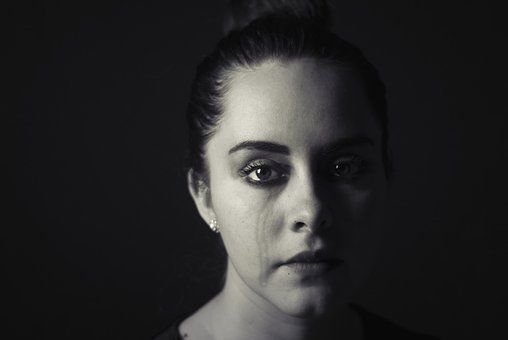 image source: pixabay
visit her post via the link above to read the full poem

is a writer who is unafraid of topics our society has deemed "taboo" and is a VOICE against subject-censorship. She writes passionately and objectively about our culture's modern struggles with sex & sexuality. She's active in the #WomenSpeakOut tag and continues to share quality posts from a 'writer's' perspective.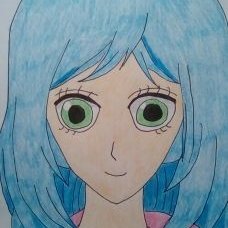 photo courtesy of @isabellelauren
A couple of her recently stellar posts:
You can see evidence of this in the rating of movies. Any movies with (partial) nudity or a more than vague reference to sex automatically receives a higher age rating. Flash some boobs and you find yourself in 18+ or R territory. But by the same token, having people shoot each other up is fine. My children have watched 12 rated movies with more violence than I think is good for them. But I can at least rest assured that they won't see any scenes of two people loving each other. Same with games: a game where you can have sex with a prostitute was shot down as too mature for children, but no one objected to the killing of said prostitute.
read the full post here

image courtesy of @isabellelauren
To really change the world and break down the patriarchy, men will need better education. And what better place to start than when they are young? I am not sure that adult men can really completely change anymore. Which is why I am quite pessimistic about the TimesUp movement. But I do believe that we can raise a generation of sensitive men who will NOT feel entitled to women's bodies, time and attention. Teaching boys to listen to their feelings, express their feelings, and be conscious of other people's feelings will teach them not to feel entitled.
read the full post here

is a female leader in the Steemit world, championing #TeamGirlPowa and #SteemSugars, pioneering the #LGBT Steemit Community and even planning what we're seeing as the most looked-forward-to Steemit Girls' Retreat! Her vulnerability​ in sharing her journey to sexual understanding and confidence inspires hundreds (maybe even thousands who haven't had the chance to comment) and her dedication to growing the female population and representation on Steemit is un-missable.
Her latest post is a must-read:
We won't spoil it for you but with this special preview:
I have drawn myself.
As I am.
Nude.
Reading a Book.
Yes, I'm cuddly sized so x out now if you dont wanna see me in all my artistic cuddlyness.
free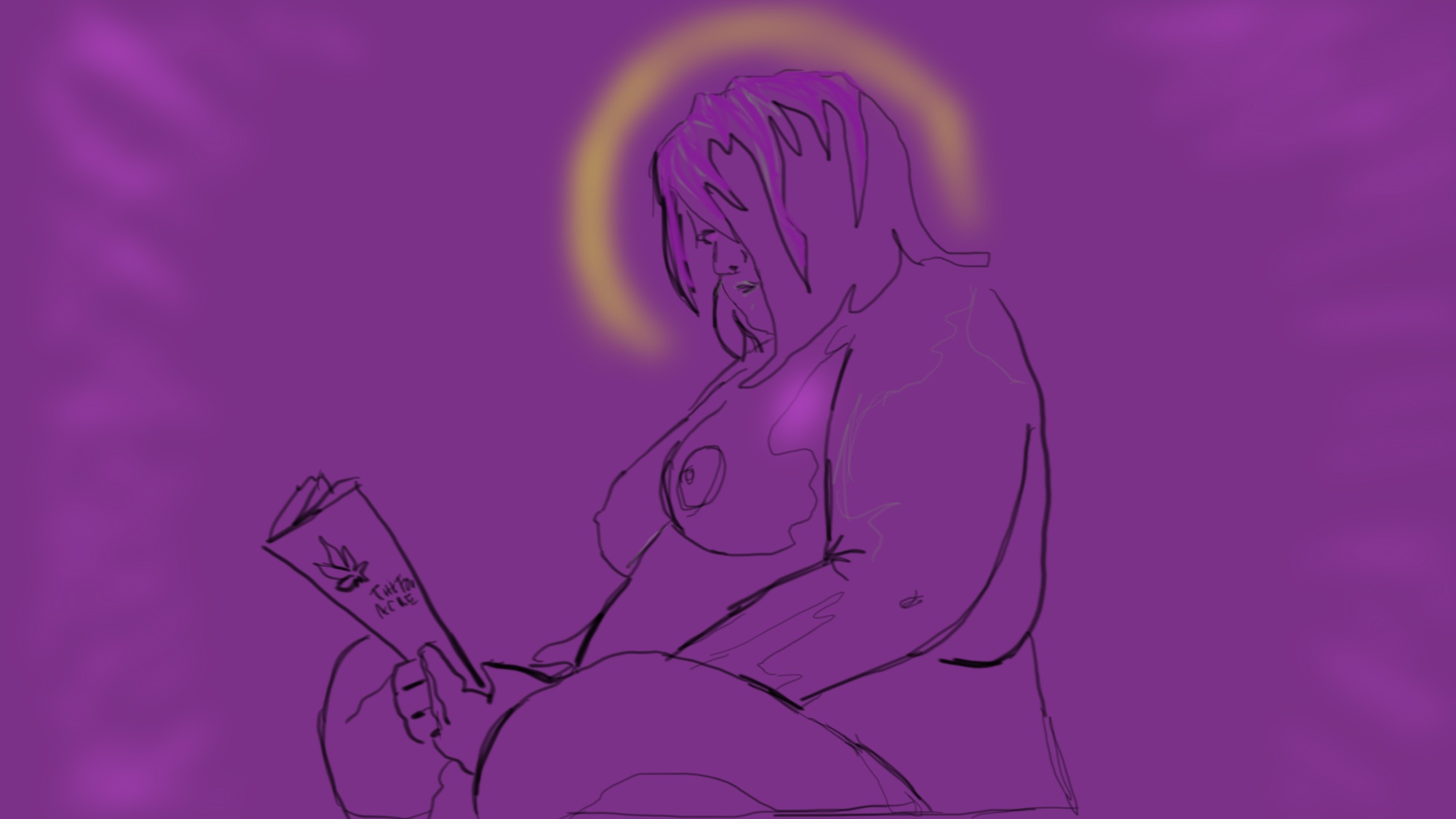 cue happy waterworks from the LadiesofSteemit - You are so loved & appreciated @limabeing

You may already be well-acquainted with her, but we had to
@StellaBelle AKA Wolf of Steem AKA Steemit Goddess of Good Tidings
okay, we made that last one up
StellaBelle is a stand for the decentralized, peer-to-peer positive & generous utopia we blockchain babies dream of. She's ever-giving of her time, her skills, her influence, and her heart. She's the creator and curator of Steemit initiatives, including but not limited to ​@slothicorn, @planetsteem, and her own personal philanthropic/delegation of massive quantities of SP. Between her efforts to nurture and expand the Steemit blockchain and its many facets, she publishes honest thought-provoking shares on her life experience and her hopes for the future.
Her latest video has us cracking up AND contemplating: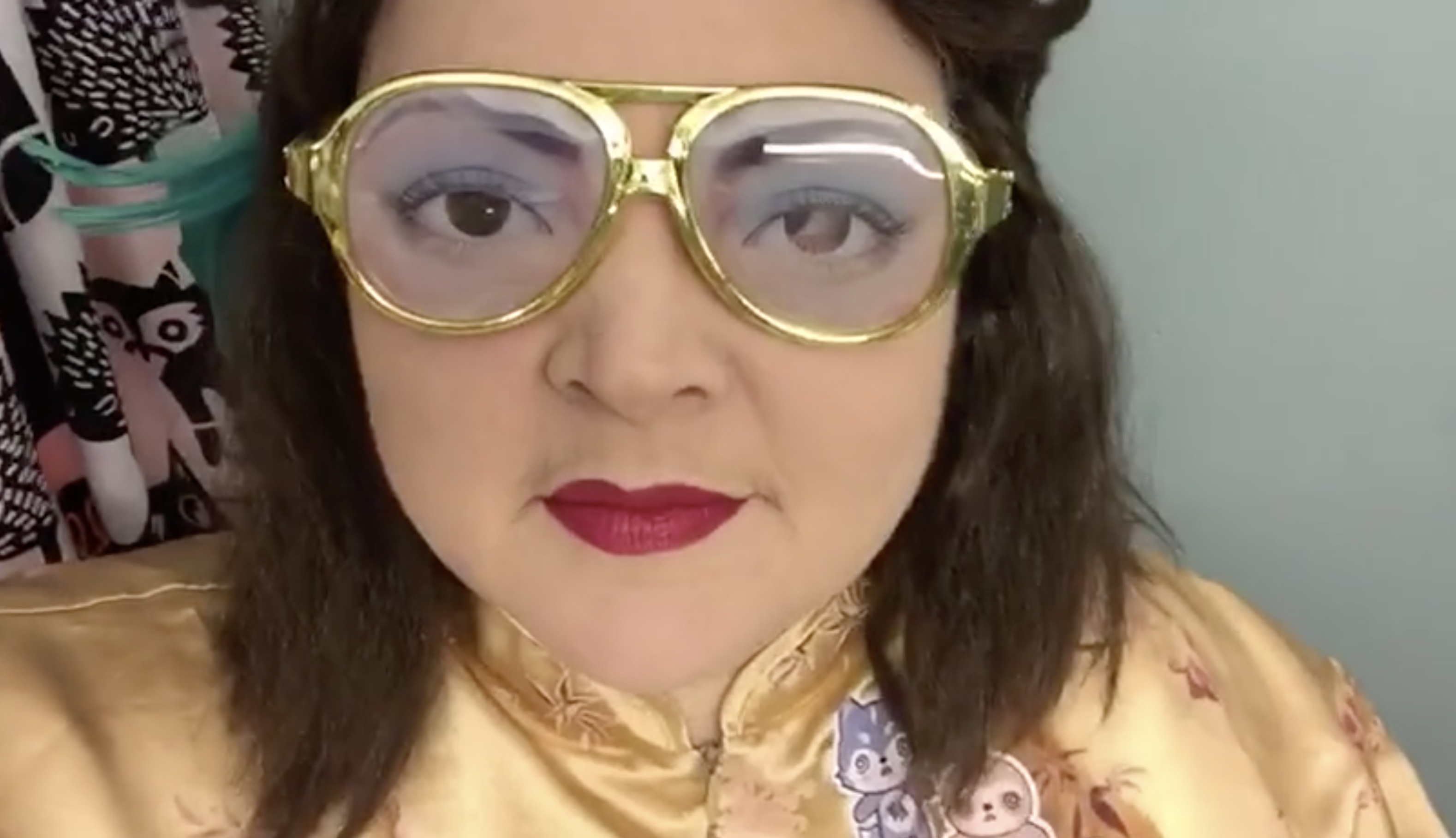 screenshot from @stellabelle's @dtube video
In her latest video (and her first!), @stellabelle breaks down for her audience the Gift Economy in her explanation of delegating a large quantity of SP to a fellow Steemian @steem4depoor. Being inspired by his impact and investment in his community's residents living in poverty, she makes an example of him having The Abundance Gene. This concept, which StellaBelle briefly describes as giving as though you have no limits, which then creates more giving by the individuals RECEIVING your gift, perpetuates the Gift Economy.
Steemit is essentially a gift economy, by utilizing your curation power and support to boost other users and empower them to boost others, thereby elevating the whole community.
These are big conversations and to see a MAJOR Steemian (we are reluctant to call women whales because that's rude anywhere else in the world) not just talking about them but DOING SOMETHING about them is what we want to see on this platform. @StellaBelle is a powerful feminine force and is using that force to create improvement in the lives of others.
watch the full video here

Thank you for joining us in celebrating the Ladies of Steemit!
This week saw features from a few more experienced/tenured Steemit accounts. The #LadiesofSteemit curation initiative aims to curate the best female content on the platform and that can come from accounts of any size, age, subject-matter, and engagement level. To females/femmes/feminine voices making an investment in Steemit and its community growth, we salute you.
Our numbers are growing exponentially and we're on a mission to highlight the unique voices emerging every day. Do you have a Lady of Steemit you think deserves a mention?
Nominate your gals for the Ladies of Steemit curation!
Upvote this post and drop a link to an​ exemplary post by a feminine voice in the comments below. We are delighted to review and consider each entry. We primarily follow EVERY. SINGLE. LADY. we come across on Steemit and resteem as many quality posts as we can each week. Use the tag #LadiesofSteemit on your posts you'd like considered fo a ​ feature or that you feel would benefit the female community of Steemit.
You can also find more Ladies of Steemit hanging out in #SteemSugars and #TeamGirlPowa !
Disclaimer: There are no gender police here. If you in any way identify with some semblance​ of your own meaning of femininity, you're qualified! We by no means intend to exclude, alienate, or discourage the participation of men, but are committed to the Ladies of Steemit as our sole focus at this time!
Should you feel a person was featured in error, say we have misjudged a man/guy/masculine-identifying individual OR spammer pretending to be a woman, please use your best judgment​ and alert us politely in the comments or on Discord: @ameliabartlett / @ladiesofsteemit. We will be discreet and delicate in our handling of misprints!
See you next Wednesday!
Proud member of


Ladies of Steemit was created by and is curated by @ameliabartlett.