HF21: What Makes Steem Valuable?
(If you're an audio/visual learner like myself and would prefer a video of me reading this post, scroll to the bottom of the post)
When it comes to difficult contentious decisions which impact what people value, it's very important to keep our emotions in check and do our best to argue from first principles. Too often when we disagree, we fall into the trap of thinking someone is either ignorant, immoral, or stupid. This post is directed at those wanting to have a rational discussion about the coming Hard Fork 21 of the Steem blockchain, which is certainly a contentious decision to be made.
I think a good starting point for the discussion is figuring out a shared understanding of value itself. Most people haven't done this. To say "We should do X because it will make Y more valuable because it improves Z" we better have a clear understanding of X, Y, and Z. All code improvements are supposed to be about making things more valuable over time. HF21 makes some claims about how it will increase value, so let's start there. I can only speak from my perspective, so I will refer to many of my posts to give further context for my perspective.
I'm operating under the assumption that you've seen my video on What is Financial Value? which, in summary, states financial value is simply a shared story we collectively choose to believe. As more people believe a story of value (special rocks, shells, tally sticks, gold, silver, coins, paper fiat, cryptocurrencies, etc), it becomes a reality. There is no intrinsic value, only some stories that are better than others based on specific context which become more widely held as shared belief.
When it comes to the Steem blockchain, let's sincerely ask what aspect of the chain we value. Is it the purchasing power of the tokens? Is it the decentralized, uncensorable blockchain which stores plain text and links to media which can not be completely censored? Is it the relationships we build through interacting with like-minded individuals around the world?
I had to figure this stuff out for myself early on. I tried to explain the basics to my friends and family:
The main point being:
"Steemit is a decentralized social media platform built on blockchain technology which pays content creators and curators in tokens of real value."
I then tried to explain that value: #SteemitIsToMe: Relationships, Reputation, and Rewards. This post covers three areas of value Steem creates for me and partly from which I make my decisions about value as a witness for the Steem blockchain:
Over time, I also realized the problems with extrinsic motivations alone surrounding my involvement (i.e. "Get paid to post!"). I had to continue posting because I wanted to intrinsically, not because someone was putting a carrot in front of me. I did that with experiments like this:
I actually hid the $$$ in the interface to focus more on the content and the relationships, and it worked. I suggest you do the same and use it to find a foundation for why you're really here.
I had to come to grips with the super linear rewards curve and how it was designed to be a lottery where some people get super lucky with big payouts and others get nothing:
HF21 (which we'll get to here eventually, I promise) brings things back to this approach just a bit from the current linear rewards curve where everyone can get something, even if they are the only ones self voting on their own content.
The next major breakthrough in understanding for me was realizing the Steem blockchain and STEEM token is where the value is, not the Steemit.com front end or Steemit, Inc or (potentially) even the content hosted on the chain.
Steemit, from a purely financial/monetary perspective, distributes value because investors and speculators choose to buy the STEEM token. Investors and speculators drive all the financial value we see here.
This, I know, will be a tough pill to swallow for authors and curators. Please, pause for a moment and read that post. You may have a misunderstanding of my perspective without doing so. At the time that post was written, STEEM had a market cap of over a billion dollars. Today it's just over $100M. Where many other tokens have grown 10x in value, STEEM has declined 10x.
To me, this is a sign that what we've been doing is not working, if we consider financial rewards (i.e. that thing completely supported by the token price) as an important part of the value Steem creates for us.
To further illustrate this point, I put together some data from 148 weeks of the Exchange Transfer Report I've been doing:


(click to see a larger version of this image)

In USD terms, that's a net amount of -$172,260,609 worth of value that people are cashing out of their personal Steem accounts and sending to exchanges without someone else buying the Steem and sending it back to a personal account on Steem. There are many caveats to be aware of with this data, so please see an Exchange Transfer Report to better understand the data and the limitations as to what conclusions you can come to with it. Either way, it's a strong indication to me that most people are cashing out Steem they earn (either through early mining, author/curator rewards, Steem Power inflation, or witness pay).
If you're curious which accounts have been cashing out the most over the past few years, check out this post:
Hopefully at this point we've set some foundational definitions relating to value, and we've shown the current system for creating value in Steem has not be working well compared to other cryptocurrencies. Now we have a choice. Do we leave things as is and just celebrate the existing benefits we get from the Steem blockchain (again from this post you should read):
Zero fees.

3 second block confirmation times.

Energy-efficient DPOS algorithm.

Built-in, on-chain governance.

Account recovery (unique to this blockchain).

Time-locked savings via smart contracts for SBD and STEEM.

User-friendly wallet addresses (instead of complicated hashes).
Or should we consider we can try to change some things to create more value without sacrificing these value adds?
That, to me, is what Hard Fork 21 is all about. Doing the same thing over and over again and expecting a different result is the definition of insanity.
Let's not be insane.
There have been many months of debate about what changes should be made to the system to improve the value here. Here's how HF21 deals with many of them:
SPS: Steem Proposal System (SteemDAO)
From HF21: SPS and EIP Explained, we see this is about decentralization, sustainability, and funding valuable projects. Steemit, Inc, in my personal opinion, hasn't done the best job of managing this blockchain. I've mentioned this before here and here as well as a possible solution of my own relating to a SteemDAC which I figured talked about here: SteemDAC: A Plan We Can Start Today to Decentralize Steem Governance. Maybe this failure was due to inexperienced, centralized leadership. Maybe things will turn around if we decentralize more.
I think this is a great step forward for Steem. I think 10% funding for it to start may be a bit much and would be happer to start with something like 7% or even lower until we better understand how the funds will be used and what types of projects will get funded. That said, if HF21 comes through at 10%, I would not reject it over this detail.
To me, the SPS also addresses an interesting question for us all: Who really adds value around here?
To me, in a big way, that's the developers who build the tools we use within this ecosystem. Check out https://steemprojects.com/ to see what I mean. Check out things like https://steemmonsters.com/ which is creating a reason for people to create Steem accounts. Check out https://steem-engine.com/ where people spend their Steem to support other Steem related projects via tokenization. Take a look at tools like the Steem Wallet Chrome extension or the Vessel Wallet. Developers create a ton of value, and I think we should start rewarding them directly for their efforts, not just through their posts talking about what they are building.
Economic Improvement Proposal (EIP)
You can get details on this from Improving the Economics of Steem: A Community Proposal which outline these benefits:
(1) Moving from a linear rewards curve to a convergent linear rewards curve. A convergent linear rewards curve would start out superlinear, providing minimal gains at first, and smoothly become linear as more votes are made. Users that are interested only in maximizing the return on their Steem Power, instead of benefitting the platform through thoughtful curation, often engage in practices such as self voting or delegation to bid bots. The proposed curve incentivises concentration of votes on to fewer pieces of content, which increases the visibility of such counterproductive behavior. Alternatively, users could choose to act more subtly by spreading stake across more, but smaller, votes at the cost of a suboptimal return. We cannot eliminate such behavior entirely, but we can make it less economically viable.
To me, the key point here is "which increases the visibility of such counterproductive behavior". Keep that in mind as it will come up again. You can learn more about this change here: Reward Curve Deep Dive. Essentially, linear voting was tried and creating more problems than it solved. I was a supporter of trying the linear curve becuase and in the beginning it was exciting to see everyone getting some little bit of reward. Unfortunately it was too easy to game the system. Instead of going back to what we had before, we're trying something new and that, to me, is a good thing. We should get more information which we can continue to iterate with.
From that Deep Dive:
One problem with this change was that it reduced the incentive to consolidate one's stake in a single account, which made it easier for bad actors to divide up their stake and hide their activities.
Unfortunately "bad actors" is still mostly undefined or if there is consensus on what bad action looks like, some accounts are too big in terms of Steem Power to do anything about.
(2) Increasing the percentage of rewards that are distributed to curators. One of the problems with Steem as it stands is that there is a strong incentive to self-vote. The more rewards are distributed to curators the less incentive there is to self-vote. At the same time, if curation is improved, then those content creators who are currently submitting great content which isn't getting seen, should stand to benefit as that content will be more likely to get unearthed.
This, I think, is one of the most contentious aspects of HF21. Humans have trouble with loss aversion and many will see this as "Hey, I'm an author and now I'm losing part of my rewards. This sucks! I'm leaving!" It is possible some quality authors will leave because of this. I'll argue they may be here for the wrong reasons as mentioned above in the The Steemit $$$ Challenge post. It's also possible we've had many other great authors who came here, posted fantastic content, got no notice or rewards what-so-ever and left. What if those authors might come back or others like them might stick around if eager curators who are now twice as motivated to find them out and promote them actually get them some attention and rewards? I think it's at least worth trying. The current author rewards system is too easily gamed, and I don't think changing the rewards curve alone will fix it. I'm concerned this will create more Steem Power rewards for bots over time, but I've been trying to get people to stop using bots for a long time with little success:
An Argument for Long-Term Rational Self-Interest Versus Short-Term Irrational Value Extraction
Side note: see the articles linked to in that article which include a year old discussion about a separate reward pool, self voting, and Operation Clean Trending which encourages downvoting crap content on trending which used bit bots. Note, that tool appears to still be up here: https://steemwhales.com/clean-trending/
And finally from the EIP:
(3) Create a separate "downvote pool." Downvotes are a critical component for regulating Steem, but there is no incentive to render them because they are not rewarded. In fact, they cost voting mana which disincentivizes the use of the downvote. This creates more opportunities for self-voting abuse as it reduces the likelihood that this behavior will be countered. By adding a small pool for downvotes that is consumed prior to consuming voting mana, users are more free to downvote content as a curation mechanism without losing out on potential rewards themselves.
Remember how we talked about "which increases the visibility of such counterproductive behavior"? Well this is where that comes in again. The only way to have working Proof of Brain and ensure rewards are distributed to valuable content in a meaningful way which Steem investors and speculators might respect is to use our votes effectively. That may include downvoting low-value content which, in effect, upvotes all the other higher value content. I hope we start building easy-to-use tools to automatically use some voting power to downvote content others get rewarded for finding. I'll leave this a project for the community to explore, but if you're interested please let me know. Maybe this will be a good candidate for an SPS project.
Could this cause more "flag wars"? Yes, it could. We already have accounts like @berniesanders who flag content based on personal issues with the author and not based on the quality or value of the content to the Steem ecosystem. It's possible this could increase after HF21. It's also possible that it's a real problem we have to solve today anyway. Imagine for a moment you're a huge multinational brand and you really want to get involved in blockchain technology. You want your content onchain and you look to Steem as the answer. You task your marketing team to come up with your first post and when the CEO goes to look at it, he sees this: Not only will that brand never use Steem again, but someone might get fired.
It's possible serious brands are already avoiding Steem because of this very issue. I know of a few investors who won't touch Steem because of this. When large accounts can control which content is seen, especially if there's nothing fundamentally "low rating" about the content (other than a personal attack on the author), then that's a big problem relating to creating value. Why would they buy Steem and Power Up to promote their content if it will just get downvoted and disappear if some people don't like them?
If you see large accounts downvoting content based on personal issues with the author, I encourage you to upvote that content and counter the downvote. Also, I'd like to see us make a change to Condenser (the Steemit front end) which allows an "I'm an adult" setting which doesn't hide downvoted posts and/or allows accounts to be whitelisted from being hidden.
Why So Many Changes at Once?
We seem to have this discussion with every Hard Fork, so I won't repeat it at length again here, but it basically comes down to this: Every single wallet, exchange, application, payment processor, and service provider that relies on a Steem node will have to do a full resync of history every time we make a hard fork because these are consensus-breaking changes. That means everyone has to agree to them or else the tools that don't upgrade will stop working. With our low token value, it's possible some exchanges might consider delisting us instead of putting in time and money to resync their nodes. That means fewer hard forks are better.
Why Aren't Witnesses Taking a Cut of Rewards?
To increase curation rewards and create the SPS pool, many think the witnesses should also decrease their pay. I'm actually cautiously in favor of this as well, even if it's just one or two percent. That said, it's important to remember within DPoS that the security of the chain is directly related to the value of the rewards given to the block producers who secure it. If that value is too low, high quality witnesses will not stick around and it will be easier to attack the chain. That said, I do respect and appreciate @smooth's comment here:
A DPoS chain depends fundamentally on the competence and integrity of its witnesses. Putting that at risk puts the entire system at risk.
If the price of Steem goes too low and witnesses can't afford to run servers (or choose not to), the entire value proposition would be at risk for everyone. That's a systemic level risk which is important to consider.
If HF21 is adjusted to take some rewards from witnesses (while, ideally, spreading more rewards to backup witnesses to further incentive more decentralization), I'd be in support of that. As it is, I won't reject this Hard Fork if the witness pay is kept as is.
In Summary
Okay, that's probably way more than you wanted to read anyway, but those are my thoughts so far on Hard Fork 21. I will support it as a consensus witness (if I'm still in the top 20 at that time) because I think the value proposition we've created here so far is not working out well compared to other cryptocurrencies, and we should be willing to try things more often and fail fast. If we find these changes are far worse than what we have now, we can and should make new changes. What I'm not a fan of is doing nothing and expecting a different result.
That's just crazy.
As always, I'm here for your questions, comments, or concerns. Let me know what you think, but please understand, many of these conversations have been going on for more than a year now. Rehashing them again and again without taking action and trying something is mostly a waste of time, IMO.
To view what other consensus witnesses have to say about this Hard Fork, see these posts below:
There are also a lot of witness comments on this poll here: As a top steem witness, will you support a hardfork implementing the "Economic Improvement Proposal" or "EIP."
Here's a video of me reading this post, if that's your thing:
---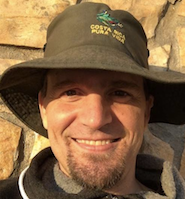 Luke Stokes is a father, husband, programmer, STEEM witness, DAC launcher, and voluntaryist who wants to help create a world we all want to live in. Learn about cryptocurrency at UnderstandingBlockchainFreedom.com







I'm a Witness! Please vote for @lukestokes.mhth