Vote Luke Stokes for Witness as lukestokes.mhth!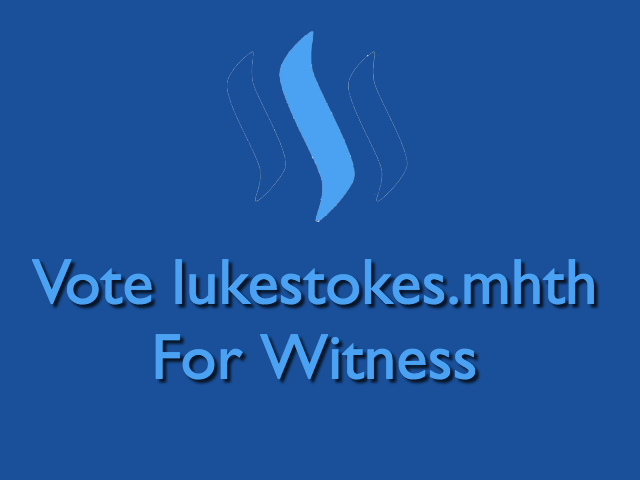 I've decided to step up my community involvement and personal commitment by setting up a witness node.
Server Specs
- 1gbit/s network
- 200 GB HDD
- 8GB DDR3 ECC RAM
- 4 cores of an Intel Xeon E3

I'm starting off with the basic server recommendation from @someguy123. I'm going with @privex hosting because I like the idea of supporting a fellow Steemian, and I can pay with STEEM or SBD. See their intro post here and check them out for your hosting needs. This node is hosted in Germany.
Depending on the level of support I get, I will also add a seed node. I'll be closely monitoring this initial setup and expand it as needed.
Why lukestokes.mhth?
I want a separate account from my blog for automated activities, such as this witness node. The MHTM stands for More Human Than Human with a nod to Blade Runner.
You can vote for me here:
https://steemit.com/~witnesses

"Why Should I Vote For You?"
Good question.
I've been successfully running an online business, FoxyCart.com, with my business partner and team for over 10 years now.
I've been programming since 1996 with a degree in Computer Science Engineering from UPENN, an Ivy League university.
I'm passionate about the Steemit community and have been an active member since July of 2016.
I have a high reputation score (currently 71.2, ranked #62 on SteemWhales), over 1,500 followers, and over 5,400 posts and comments.
You can learn more about me personally from my introduction post.
"What Do You Contribute To Steemit?"
For over 40 weeks, I've consistently produced the Exchange Transfer Report because I believe in transparency and in understanding how value transfers in the system impact those who are vested in the platform and the price of STEEM and SBD over time.
I try to be an active communicator. My Steemit blog aims to be thought-provoking (some might say occasionally controversial), encouraging, educational, and interesting. I truly value the excellent relationships and conversations here and will continue to stay even more engaged as a witness.
As a developer, I aim to be actively involved in evaluating hardfork code change proposals. As a witness, I'll be even more motivated to do so and to actively work with the community of witnesses to maintain reliable consensus.
I've been actively involved in the economic discussions related to STEEM and SBD since I first joined. As a witness, I'll be even more involved.
I value non-violent communication to understand myself and others. Witnesses need to be comfortable wth conflict while still working together for consensus and I feel my communication here so far demonstrates my willingness and ability to do that effectively.
I believe in the long-term value and success of STEEM and Steemit and will continue to promote it and educate others on why this is all so awesome!
Thank you for your consideration. If you have the ear of those with high Steem Power, I would really appreciate you suggesting my witness for their vote.
To vote, visit https://steemit.com/~witnesses and add lukestokes.mhth to the box, click Vote, and use your Active key.
Update: Thank you to those who've already given me you support! I greatly appreciate it. I also put together a more detailed post about the importance of witnesses and why you should vote for them or proxy your vote to others. I hope you find it useful.
---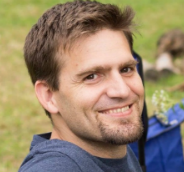 Luke Stokes is a father, husband, business owner, programmer, voluntaryist, and blockchain enthusiast. He wants to help create a world we all want to live in.