Steemit's Evil Plan for Cryptocurrency World Domination
Most people visiting steemit.com view this as a platform where you can get paid to post, but this is just the tip of the preverbal iceberg.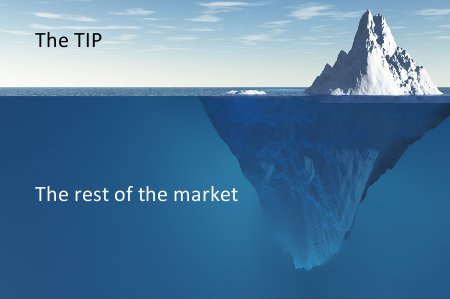 The real money isn't in blogging, content generation, or voting. The real money is found in bootstrapping a digital currency. A currency owned and operated in a decentralized way by ordinary people.
The key to bootstrapping a currency is having a community which is able and willing to use it. A blogging platform that makes it possible for everyone to earn their way in is just a trojan horse. It is a means of hiding the vegetables (honest money) in the food (fun content).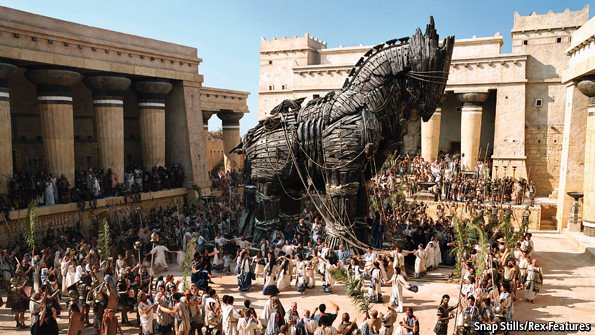 .
Phase 1 - Bootstrap a Stable Currency
The first phase of Steemit's manancial plan involves establishing a price stable currency. This is a currency denominated in values that everyone knows and trusts. This is the Steem Dollar.
A Steem Dollar is different from other digital currencies because you are not trusting anyone else to hold real dollars in the bank. It is backed 20 to 1 by Steem, a growing community of bloggers. It also pays people interest far beyond what the banks pay!
To bootstrap this currency we need people to have a way to earn it. This is what posting rewards are for. We also need a highly liquid market in which people could trade their Steem Dollar for Steem. Market liquidity is the key to building trader confidence and minimize conversion costs.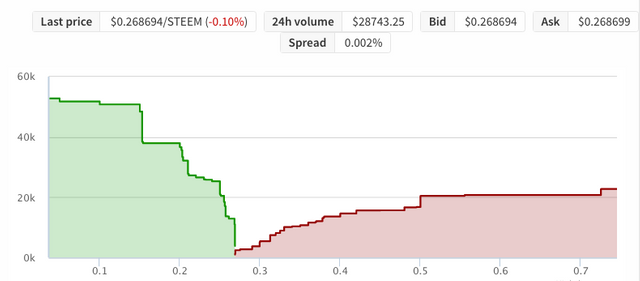 As you can see from this chart there is a (relatively) massive amount of liquidity with just 0.002% spread. At any moment someone could trade in and out of STEEM / STEEM Dollars in quantities of over $1000. This is in a market that is just two days old.
Phase 2 - Bootstrap a Marketplace
The next phase of Steemit's profoundly wicked plan is to bootstrap a marketplace. A market place is where people can buy and sell goods and services. You may have heard of systems like OpenBazaar, Craigslist, Angie's List, or eBay.
A successful marketplace needs two things:
People
Money
Steemit is attracting hundreds of new users every day and filling their pockets with fresh steem dollars. This is an environment that is ripe for a rich market place where people can exchange real goods and services along with their ideas.
If ever there were a website / marketplace that would bring cryptocurrency to the masses, steemit.com is it.
Phase 3 - Sidechains, Smart Contracts and SmartCoins, Oh My!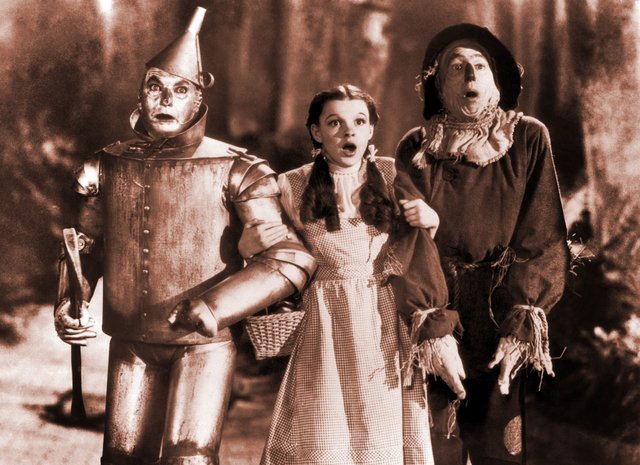 Once you have a highly functional currency, a robust community and market place, and lots of content to bring in new users, you are ready to start building robust smart contracts and side chains around these assets.
Think of a side-chain as a Facebook app. It will allow developers to build new games. It will allow people to issue their own currencies. All kinds of robust financial instruments can be built on the back of the Steem Dollar and the Steem network.
Unlike other smart contract platforms, Steem will have no fees! This means app developers can build things that just aren't viable elsewhere.
Long Road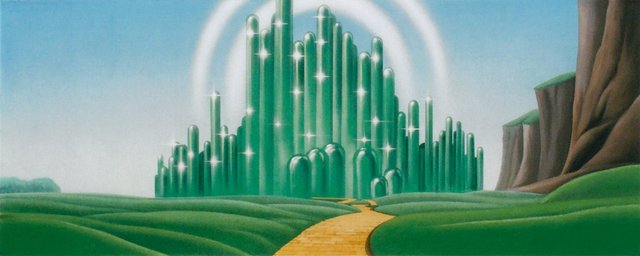 The road is long, but the Steem community will eventually follow the yellow-brick-blockchain to the Emerald City and in the process overcome the
wicked witch of the west
. The Steemit community just needs to over come its fears, stop being cowardly, and find it in their heart to love one another.
Maybe the plan isn't so evil after all.