HF21: SPS and EIP Explained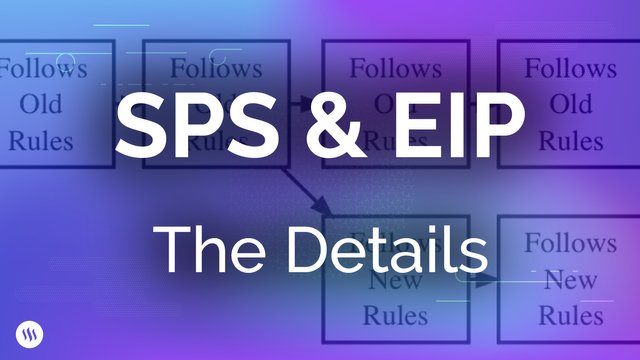 Hello Steemians, yesterday we announced the release of the code for Hardfork 21 so that public testing may commence. This release candidate includes the Steem Proposal System (a/k/a SteemDAO) along with a long-term funding solution, and the Economic Improvement Proposal (EIP). In this post we want to go into more detail about the code we submitted relating to these two features. These changes are quite technical, and we're sure people will have even more questions. We invite you to include those questions in the comments section below so that we can answer them in future posts.
The SteemDAO/SPS
The SteemDAO was a concept proposed by @blocktrades to allow Steem users to publicly propose work they are willing to do in exchange for pay. Steem users can then vote on these proposals in almost the same way they vote for witnesses It uses stake-weighted votes, but voters can vote for as many proposals as they want.
Steemit paid $50k USD to @blocktrades for the development of the SteemDAO. Once approved, and after enough time has transpired so as to demonstrate the security and stability of the system (about 1-2 weeks of operation), Steemit will provide initial, one-time funding, by converting 200k STEEM to SBD which will allow the market to test this new feature.
Long-Term SteemDAO Funding
At the request of the Witnesses, we have included code in this release that would add a long term funding mechanism for the SteemDAO/SPS. If this hardfork is accepted by the Witnesses, 10% of overall inflation (pulled from the rewards pool) would be used to fund proposals made through the SteemDAO/SPS.
Decentralization & Sustainability
It is important for the long term sustainability and growth of the Steem ecosystem that there be a decentralized mechanism for incentivizing the development of projects that will add long term value to Steem. Those projects can take the form of development efforts, marketing efforts, or anything else. Steem's Proof-of-Brain algorithm was not designed to incentivize projects with long gestation periods and which require significant upfront capital expenditures. This was why @blocktrades proposed adding the SPS/SteemDAO to Steem and why Steemit agreed to fund that development.

Funding Valuable Initiatives
While we have agreed to provide some funding to the SPS, our resources are inherently finite. That means that the SteemDAO would, by definition, be unsustainable if Steemit were the only funding mechanism. This was essentially the argument that the majority of Steem Witnesses made to us, and we agreed.
@blocktrades
has used their experience with previous chains and worker proposal systems to design a system that should be very good at allocating resources to projects that Steem stakeholders believe will add tremendous value to the Steem blockchain, thereby benefiting all Steem stakeholders. Think of the SteemDAO as a decentralized tanker of rocket fuel that can be used to pour fuel into high-potential projects so that they can take flight. But if the SteemDAO has no fuel in its tanks, it can't do its job.
As far as why the funding for the SteemDAO is coming out of the Rewards Pool, that was ultimately a decision that was made by the Witnesses, and we agree that it is an acceptable solution to the problem. The Rewards Pool is not shrinking, it is being updated so that it can reward a wider variety of creators (including developers, marketing firms, influencers, etc.) so that even more value can be added to the ecosystem, which benefits everyone.
Economic Improvement Proposal
At the request of the Witnesses, we have included code in this release that would implement economic changes which alter the incentive mechanisms to be better aligned with rewarding high-quality content. Last month we publicly voiced our support for a proposal that had been presented by multiple members of the community and which aligned with certain suggestions we had made in the past relating to a convergent linear rewards curve.
Shortly after starting the conversation, the Witnesses came to a consensus in support of adding the improvements to the upcoming hardfork. For that reason we have added essentially 3 elements to the hardfork which we are referring to as the "EIP."
Increasing the curation rewards to equal the author rewards
We believe that these three changes, when packaged together, will shift the behavior of Steem Power holders in a positive way. Under these changes self-voting and bidbot usage will become less profitable than curating good content. While on paper author rewards are reduced, and curation rewards increased, we believe these changes will make it easier for good content to be discovered and rewarded, simply because that type of positive curation behavior will become more profitable under the EIP.
The net effect over time will be that more rewards go to good authors. Users should also spend more time curating content rather than voting for themselves or delegating out their power to bidbots because it will be more profitable for them to do so.
Convergent Linear Rewards Curve
While we can't know for certain how these changes will affect the system, we do know how the system is behaving now and there is consensus that the system is functioning sub-optimally. Our decision to use the constant 2e12 in the new rewards curve is based on the desire to not change the system too much (because we know that the system still functions), while trying to make modifications that reduce undesired behaviors. In other words, the 2e12 is more similar to the existing linear rewards curve than either 2e11 or 2e13. The relevant behaviors are at the ends of the curve. For the majority of the curve, the payouts are nearly identical to a linear rewards curve.
Separate Downvote Mana Pool
Under the EIP, you will be able to render a certain number of downvotes for free (i.e. without reducing your voting mana). The way this works is that the Steem blockchain protocol looks at 25% of your voting mana and calculates how many downvotes that would grant you. Under the current system, the moment you started downvoting your voting mana would go down. Under the proposed system, Steem would basically ignore those downvotes with respect to your voting mana.
Your voting mana won't diminish, which means you can use that mana to reward more content. Once you use up those downvotes, if you continue to render downvotes, those will once again consume voting mana. This is an important mechanism for regulating abusive downvoting, but by making a percentage of user's downvotes free, this will lead to more users downvoting detrimental content.
Here are two pie charts which illustrate how Steem's yearly inflation is distributed now, and how it will be distributed after the changes.
Before: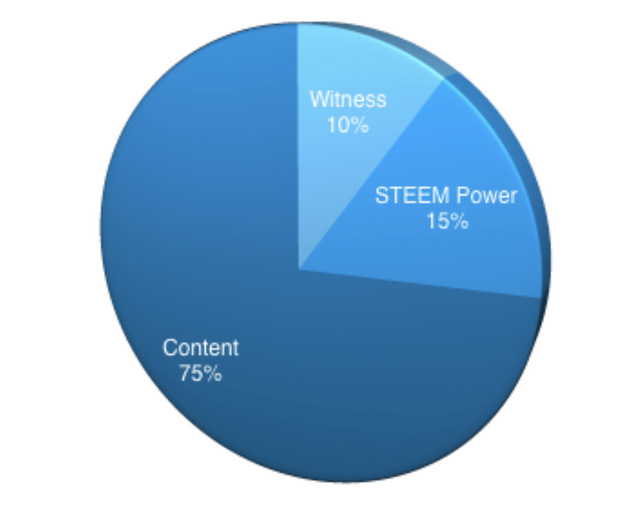 After: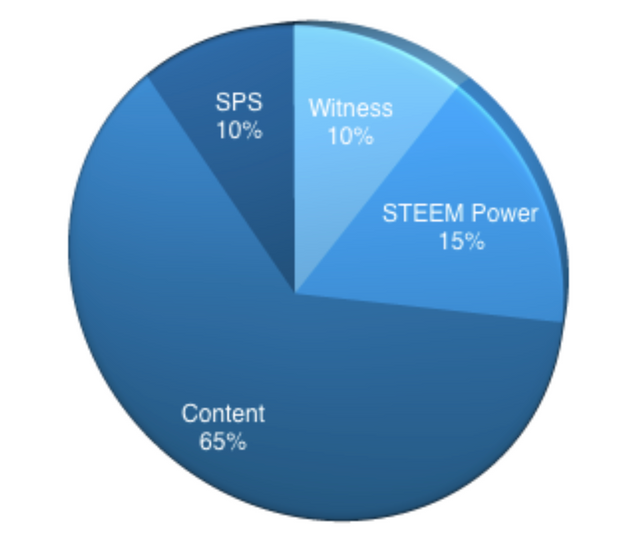 The Witnesses
While we agree that all of the changes requested by the Witnesses represent a positive step for the Steem blockchain, it is ultimately up to them whether this hardfork is approved, and they serve at the discretion of you all: the Steem stakeholders. Steemit, Inc. and its representatives do not, and will not, leverage our stake to influence this decision. Therefore, if you feel that your Witnesses are not representing your interests then we urge you to exercise the rights granted to you by this decentralized platform to elect Witnesses that you believe will represent your interests.
That being said, with respect to Hardfork 21, we found that the Witnesses you have elected acted rationally and responsibly, working together to develop solutions and come to a consensus on changes to make Steem a better place for everyone, while setting the stage for Smart Media Tokens.
Prepare!
Don't forget, if these plans do move forward, you will soon be able to submit proposals to the Steem blockchain. So start getting them ready!
The Steemit Team