Hi Steemians,
I have been wanting to write up this post for the past few days when I saw @anomadsoul's post but I thought I needed more time to put it together so I hope I have covered everything I wanted to share below. If you are interested in joining in, check it out here. Also thanks to @catwomanteresa for nominating me, she also made an epic post with collating her articles.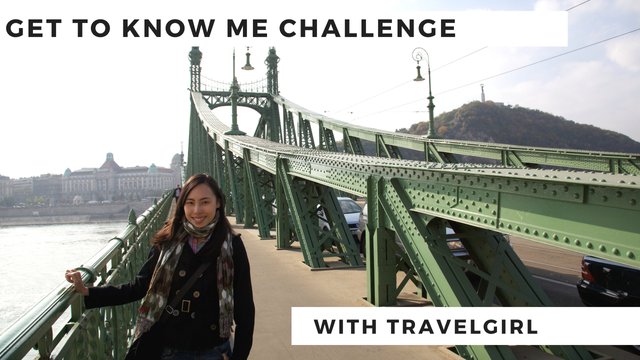 The first post I would like to share would have to be my introduce myself post back when I started on Steemit last year. I actually made a post without a verification photo and @jademont messaged me to say I need to hold up a sign with my username and date to verify I am the real @Travelgirl. So rather getting a piece of paper and all, I just used my mobile and took a photo. Also, I decided not to hold the sign like everyone else but I couldn't think of a nicer pose so I had it on top of my head (lol trust me, I don't know why I thought that was a great idea). I have noticed many of the newcomers at the moment haven't really verified themselves holding up a sign but rather a normal photo, I think it would be still nice to see them verify themselves like how we used to.
Introduce Myself Post
I love Karaoke. During this period on Steemit, I have made loads of friends around the world. But many of these interactions are only via our posts through upvotes and comments. After seeing @anomadsoul's singing collaboration with the Spanish community, I had a chat with him and started a collaboration with the CN community on Steemit. I wasn't confident in getting many people to be honest, at most 12 including myself when I first had the concept, but after sharing this idea with the community, I ended up having 21 Steemians from around the world who was willing to take part. I guess everyone loves karaoke.
Steemit CN Community Karaoke Collaboration - Steemit 中文區大合唱 [明天會更好]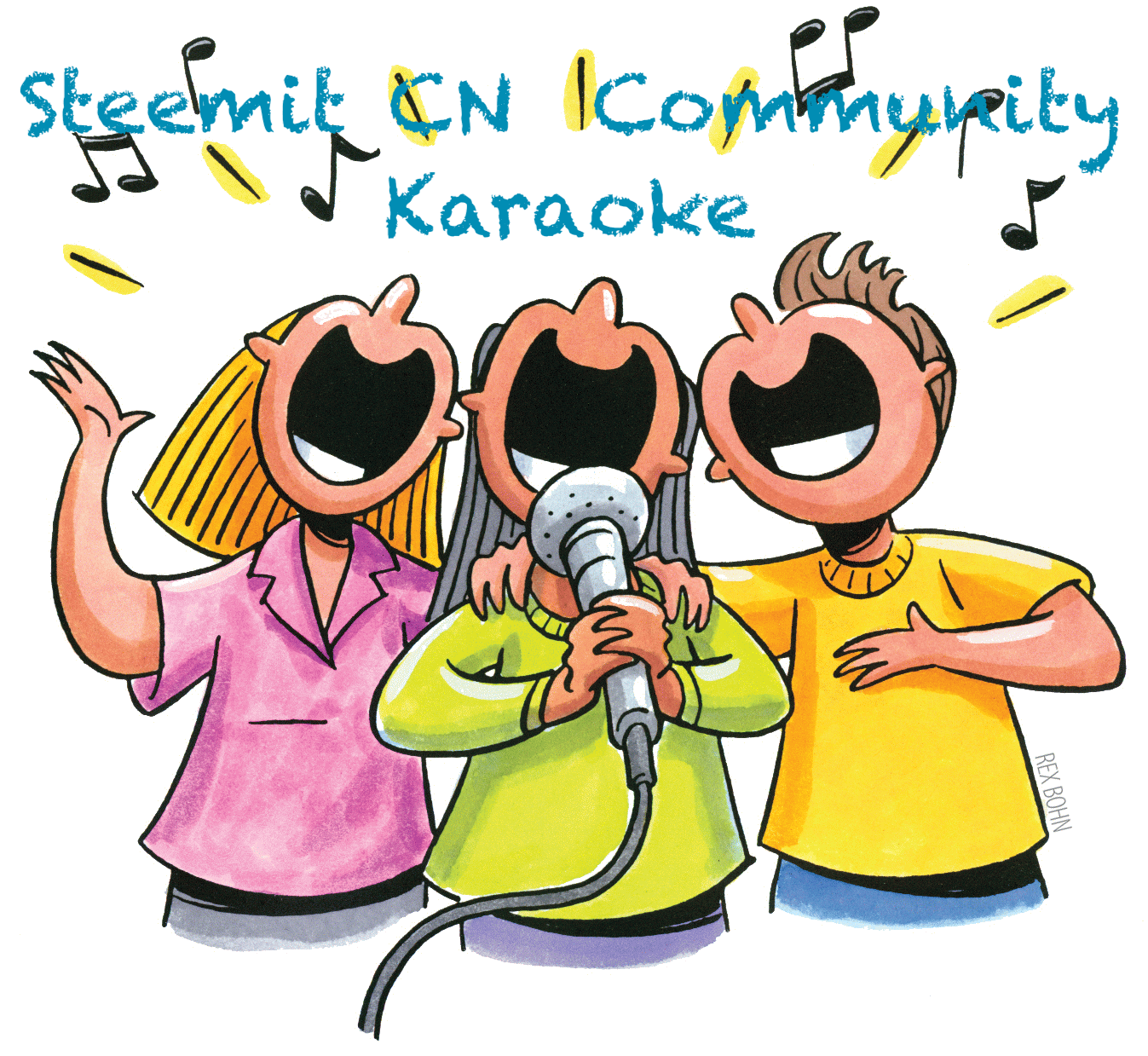 I love colouring in. Yes, adults colour books have been around for a while and I love it when I can turn on the tv, get my books out and start to wind down for the day.
Lets Colour with Travelgirl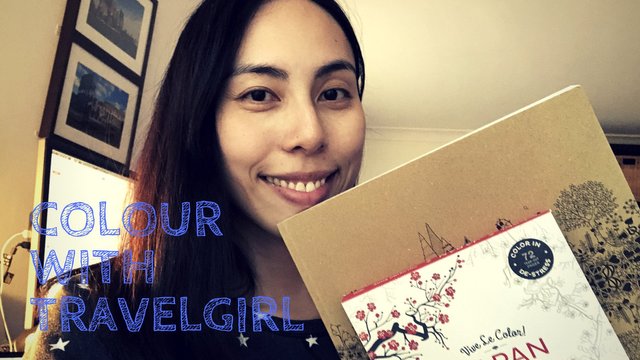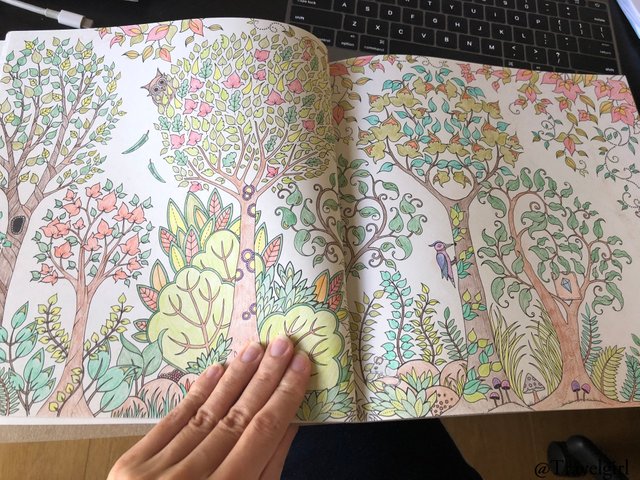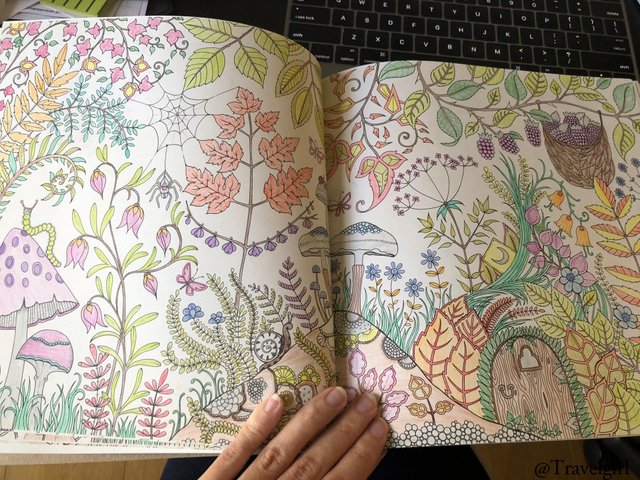 Another hobby of mine and I'm not sure if any of my earlier followers remember, I love DIY and making gifts for people. So on Steemit, I have started to write up a few simple tutorials for people to make simple gifts for loved ones or for themselves. Maybe I should get back to it! This post was my first DIY post.

🎁🎁 Make A Gift With Me #1 - Mobile Chain | 跟我做一些小禮物 # 1 - 電話繩 🎁🎁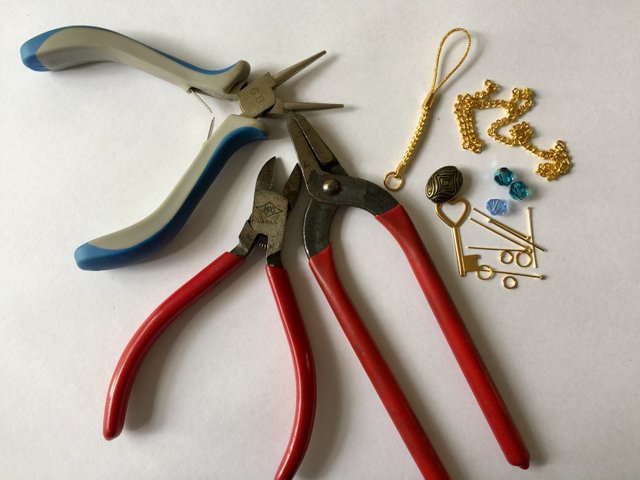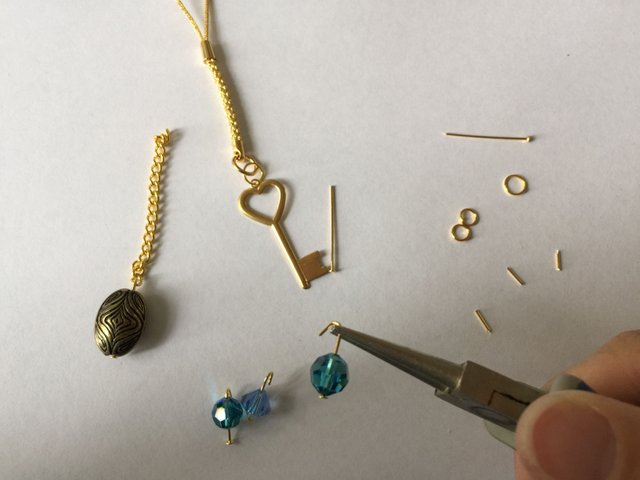 As mentioned above, I have made many friends on this platform and was lucky to actually interview a few of them. I knew of @suerisue around the same time when I started Steemit but we didn't actually get to talk until Dec/Jan and realised she was sooooo lovely. Sue is a Thailand actress and model and when we started to get to know each other, she was just about to do a round of promos in Thailand as her new series was out. Her fan base shot up very quickly and even though she isn't active on Steemit for some time due to work schedule, we had a quick chat recently and she was still the same Sue I know.
Travelgirl Interviews Suerisue - Thailand Model & Actress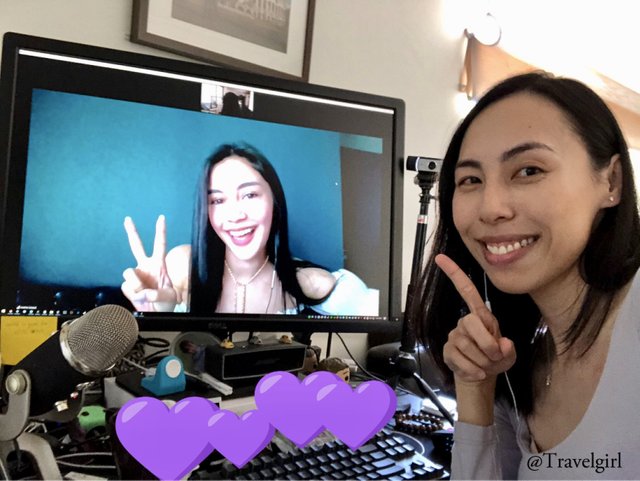 Another Steemian I was lucky to know and got to speak to was @bonniepiesse. Bonnie is an Australian actress who starred in 2 Star Wars movies playing the character Beru. Bonnie was really down to earth and we had a lovely chat about her life in LA and the cafes she recommended back home in Australia.
Travelgirl Interviews Bonnie Piesse - Hollywood Actress, Singer & Songwriter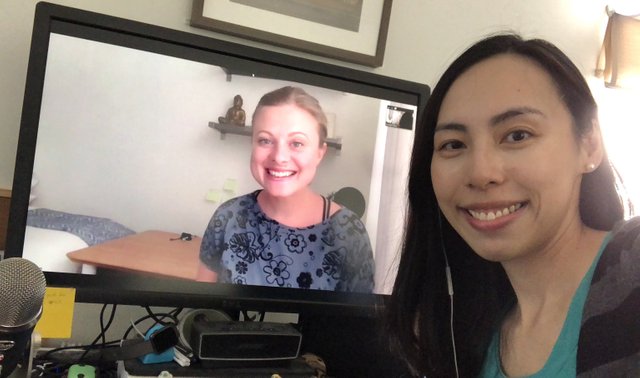 I don't normally make milestone posts but there were three that I remember I made so that I can be sure its on the blockchain.

A year ago, the main activity on Steemit was to blog. There were virtually not Dapps, therefore, I wrote an article every day and interacted with many Steemians on the platform. Time past very quickly and all of a sudden, I had my first month anniversary on Steemit. Just reading the comments, I noticed not many of them have stayed on the platform but the ones who have stayed, I still keep in touch with all the time.

🎉🎉 Yay!!! 1 month on Steemit!!! | Yay!! 已經在 Steemit 一個月啦!🎉🎉

After a month into Steemit, I wasn't sure if I can continue writing every day. Who would of have thought that day came and I was able to say that Steemit truly has changed my life. I have made loads of friends, got to try all sorts of Dapps, involved in many projects on Steemit.

Travelgirl's 1st Anniversary on Steemit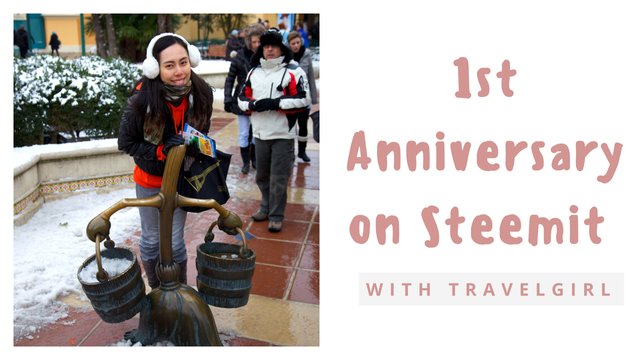 The latest milestone I have achieved would be going to rep 70. I know from now it will be harder to "level up" but I will try my best and continue to share what I love and enjoy with everyone.
Yay!! New Milestone - Rep 70!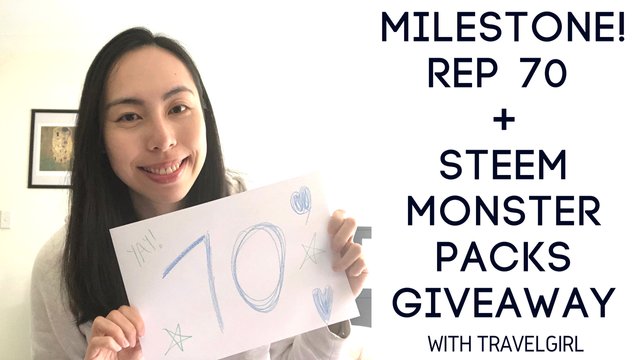 Lastly, I want to let new Steemit users know that being consistent and share things you love will make your time on Steemit enjoyable. Once again thank you to @anomadsoul for this awesome challenge and gave me an opportunity to reflect what I have done over my time on Steemit and let my followers know me a little more.
Now I would love to nominate the following Steemians friends to participate in this challenge: @wilhb81, @yasu24 & @vandadream to participate in this challenge.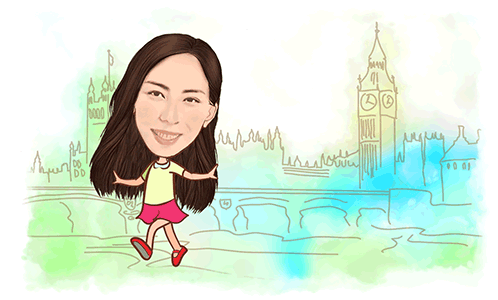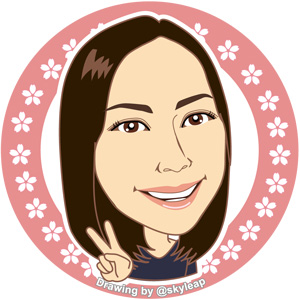 ---
Thanks for reading. If you like my post, please follow, comment and upvote me. There will be more exciting posts & destinations to come.
謝謝你們收看。 請你們繼續跟隨,留言和投我一票 . 我會分享更多遊記和其他有趣的 blog.
All photos & videos are taken by me & co in all my blogs/stories unless quoted. 每張相片和視頻都是我們自己拍的
—
Below are some of my previous posts:
Cook a Meal For Under $15 with Travelgirl [EP 5]
Visiting An Exhibition at Art Space with Travelgirl
What Was Travelgirl Doing During HF20 …
Enjoying a Nice Break with Travelgirl
Results to Travelgirl's Mid Autumn Festival Steem Monsters Giveaway! | Travelgirl 中秋節 Steem Monsters 送大禮結果
First Post After HF20 - What Should We Expect?
How Travelgirl Celebrated Mid Autumn Festival
Have Mooncakes for Mid Autumn Festival with Travelgirl
Travelgirl's Mid Autumn Festival Steem Monsters Giveaway! | Travelgirl 中秋節 Steem Monsters 送大禮
Steem Challenge - What Travelgirl Can Get for 5 Steem in Sydney, Australia
Let The Countdown Begin! Europe & Steemfest Here We Come!
Travelgirl's Game Review - Progress with Trade Island
Cook a Meal For Under $15 with Travelgirl [EP 3]
Food Sharing #58 - Lunch at Incinerator @ Willougby, Australia
Win Bubble Toys at a Sushi Train in Japan with Travelgirl
Let's Watch with Travelgirl #2 - Who Wants A Baby? BB來了 (Hong Kong Drama)
Driving on The Nürburgring Race Tracks with Travelgirl
Time is Running Out! - Donate In The Name of Fundition
Cook a Meal For Under $15 with Travelgirl [EP 2]
What I miss from Japan ... Indoor Bathroom Dryer
Winners for Travelgirl's Steem Monsters Giveaway! | Travelgirl Steem Monsters 大贈送活動結果
Lets Try a Japanese Clear Coke with Travelgirl
Cook a Meal For Under $15 with Travelgirl [EP 1]
Visiting The Berlin Wall @ Berlin, Germany
Travelgirl's Diary [26] - Travelgirl 的日記 [26] - Summer Temperature in Spring?
Food Sharing #57 - Sushi Train Lunch at Sushi Hon @ Sydney, Australia
Opening Steem Monsters Packs with Travelgirl + Giveaway!
Traveling the World #122 (Europe Series) - A Day Out at The Nürburgring @ Nürburg, Germany