What I miss from Japan ... Indoor Bathroom Dryer
Hi Steemians,
Every weekend I'm busy because the house is chaotic with the boys around & needing to get as much laundry done as possible preparing for the new week. Where I live, I don't like leaving the clothes outside because we have large eucalyptus tree right above us so there is a possibility that bird poop, wee, leaves or any small crawly animals can get into the clothes. Don't call me paranoid because it has happened once where I found a big spider inside the foot of my baby's onesie so from then on, I leave the clothes inside to dry.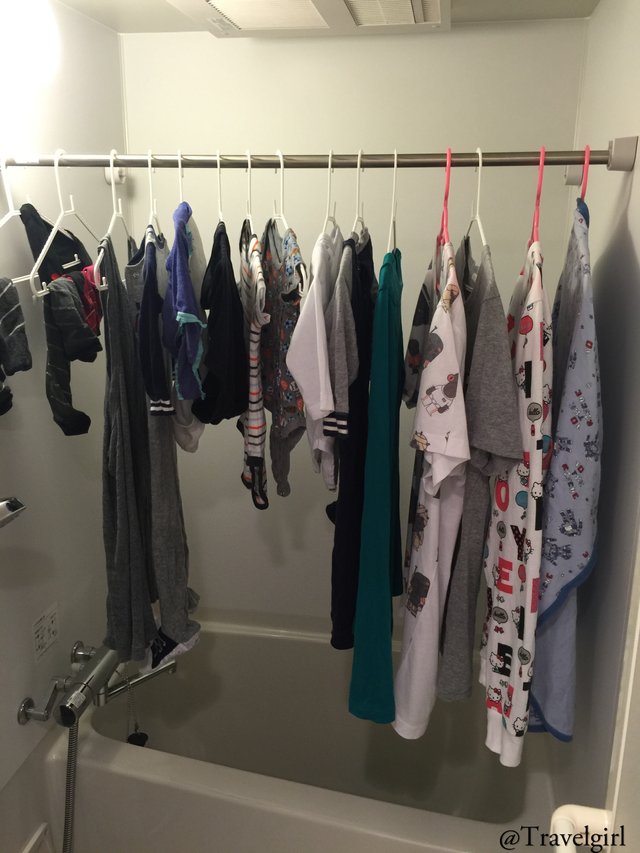 So this time of the week is stressful. Trying to do two loads of washing, the house has laundry hanging everywhere. This is when miss the huge air dryer we get in Japan. You might say just get a dryer, but unfortunately, our laundry is not very big so doesn't fit a dryer. Due to the limited space in Japan houses, they need to fit as many things as possible in a small apartment and this includes a dryer. They have added clothes drying feature in their bathroom, therefore, you can just wash your clothes, hang them there and they will dry in a few hours (depending on your setting). This is what it looks like below.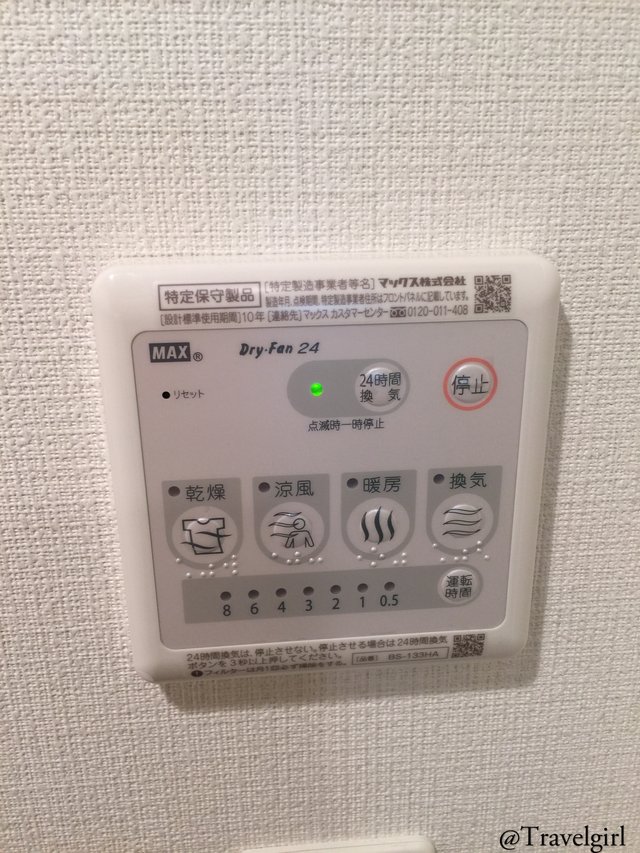 There are different functions in this bathroom including a fan, clothes dryer etc and also the option to change the "timing" of each. So the left button is for the dryer and then I chose the max of 8 hours to ensure all our winter clothes are dried in time for the next morning. How convenient is that? Do you have these in your country?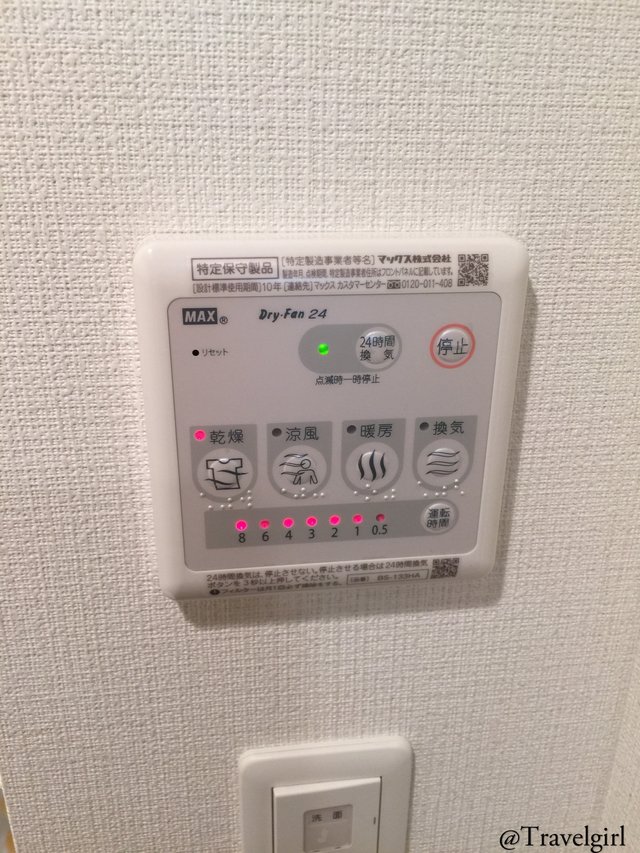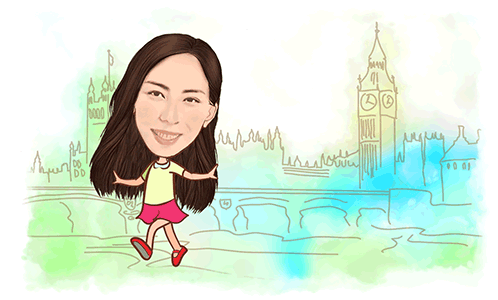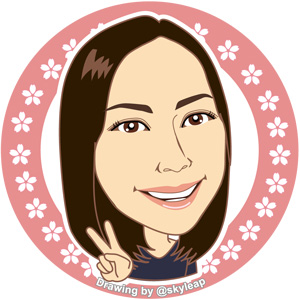 ---
Thanks for reading. If you like my post, please follow, comment and upvote me. There will be more exciting posts & destinations to come.
謝謝你們收看。 請你們繼續跟隨,留言和投我一票 . 我會分享更多遊記和其他有趣的 blog.
All photos & videos are taken by me & co in all my blogs/stories unless quoted. 每張相片和視頻都是我們自己拍的
—
Below are some of my previous posts:
Winners for Travelgirl's Steem Monsters Giveaway! | Travelgirl Steem Monsters 大贈送活動結果
Lets Try a Japanese Clear Coke with Travelgirl
Cook a Meal For Under $15 with Travelgirl [EP 1]
Visiting The Berlin Wall @ Berlin, Germany
Travelgirl's Diary [26] - Travelgirl 的日記 [26] - Summer Temperature in Spring?
Food Sharing #57 - Sushi Train Lunch at Sushi Hon @ Sydney, Australia
Opening Steem Monsters Packs with Travelgirl + Giveaway!
Traveling the World #122 (Europe Series) - A Day Out at The Nürburgring @ Nürburg, Germany
Adding New Lego to Our Current Collection with Travelgirl
Travelgirl's Giveaway! Steem Monsters on Kickstarters! | Travelgirl 大贈送! Steem Monsters 在 Kickstarter 的項目,不要錯過!
Travelgirl's Hobby - Adult Colouring Books
Road to Steemfest | Get to Know Travelgirl - Three fun facts about me
Books to Bring Onto the Plane for Kids with Travelgirl
Visit Macao - Taste of Macao Food Trucks in Sydney
Travelgirl's Diary [25] - Travelgirl 的日記 [25] - Crappy Start to the Week
Keeping a Bullet Journal with Travelgirl
Opening Steem Monsters Packs with Travelgirl + Giveaway!
Tickets Booked! Time to Plan For The Trip!
Explore a Beautiful Garden with @Travelgirl + Steem Monsters Booster Pack Giveaway Round 2!
Travelgirl's Steem Monsters Booster Pack Giveaway Round 2! | Travelgirl Steem Monster 大贈送第二輪活動開始啦
Weird Things Collected From Japan with Travelgirl
Results to Travelgirl's Steemmonsters Booster Pack Giveaway! | Travelgirl Steemonsters 大贈送活動結果
Travelgirl Off On A Weekend Away!
---
Posted from my blog with SteemPress : https://travelgirl.online/2018/09/16/what-i-miss-from-japan-indoor-bathroom-dryer/
---