STEAM Games For Crypto/STEEM - Weekly List (2018 Aug 30)
%10 off of the prices below until this 4th Sep End (11:59 EET) as part of STEEMBLAST Movement
---
Now with featured titles & One-Click-Payment for select games! Most games here are %80-90 cheaper than steam. Convert your steemit earnings into games!!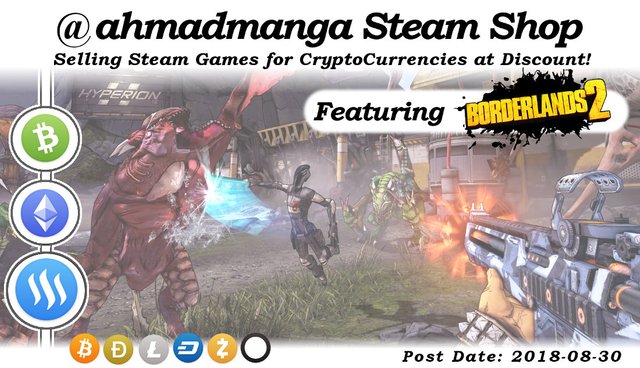 Hi, I'm @ahmadmanga, I write steemit posts and short stories these days. Now I also write books.. I love gaming and had some experience as a hobbyist gamedev. and published game on STEEM recently called Procrastination Simulator.
In these weekly posts I sell my leftover steam games from Bundles.
Looking to expand soon!
---
I also Steem & SBD and most of the CryptoCurrencies including:
#BCH. #ETH. #BTC. #DOGE. #LTC. #DASH #ZEC. #GByte. Most #E20 Tokens.
---
How does it work?
Check the games I have below. (All prices are in USD.)
Contact me. You can comment below on Steem. Send me a tweet @ahmadmanga. Chat on OPGaming Discord or Telegram.
Add me on steam. My Steam Profile Link We can talk on another platform but I need to know your Steam name.
We have a chat and decide on the price of the game for your preferred Cryptocurrency/Token.
There we will make our deal, don't pay before we both agree on the price.
---
Disclaimer: All Most of these games are cheaper than the cheapest steam value because all of them have been Bundled at some point. People at Steamtrades.com sell around my prices or cheaper. But they mostly take I think my service is still good for steemit Gamers to cash-out their earning into games.
---
Whats' New?
30 Aug: Total Revamping of my post. Better eye catcher! Featured Games of the Week! September Monthly Bundle!
23 Aug: Removed few games, added more on @dgameshop & I accept any #Eth token now, as long as it has a price in coinmarketcap. Would love the newly airdropped #AVINOC!!
15 Aug: Added once click payments through @dgameshop & changed some of this post.
22 Jul: Now taking Byteball (GBYTE) Payments.
---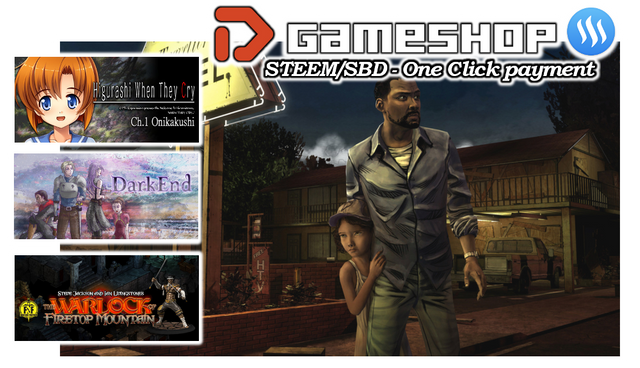 @dgameshop is a new steemit service I'm testing right now. I already sold a game so if you like the service be sure to check it out. Here's my review of the website. To buy click in the game links are below.
---

---




If the others are bought, I will keep at least one of those marked *



Humble Saints Row Bundle

HUMBLE BUNDLE Keys & Links

Misc. Keys
| Game | Price | Notes |
| --- | --- | --- |
| Clustertruck | $0.50 | Bundle Stars Legends |
| The Final Station | SOLD | Bundle Stars Legends |
| I am Bread | $0.60 | Bundle Stars Legends |
| Chroma Squad | SOLD | Bundle Stars Legends |
Game names with (*) means that I may keep if no one buys them. depending on my backlog.
Buyers List from Steem
---
@Steemshop: Sell Your Goods On Steam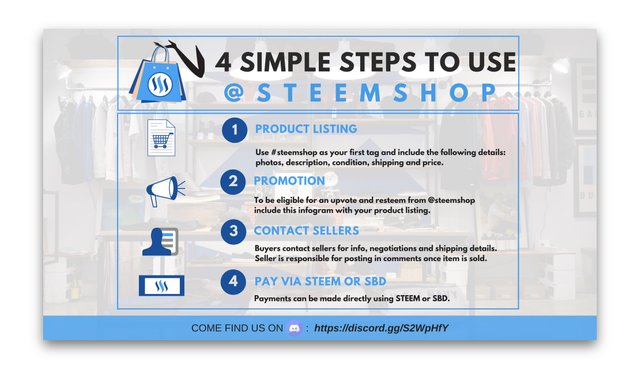 Couldn't find a place to add #SteemShop tag.
---
OP Gaming is an awesome group of awesome people, too OP to be put down! If you'd like to contact me on discord you'll most likely find me there! Click the image below to join!
---
---
All the images are from Steam, HumbleBundle or Official websites of their respective games. Icons of Cryptocurrencies are used fairly.