If you follow me for a while you might have noticed other than my Gaming or Short Stories, I have a recurring "weekly list" of Games I sell. Most of them are leftovers from Humble Bundle. Some of them I want to redeem myself but due to my huge backlog, I rather sell them if someone wants them.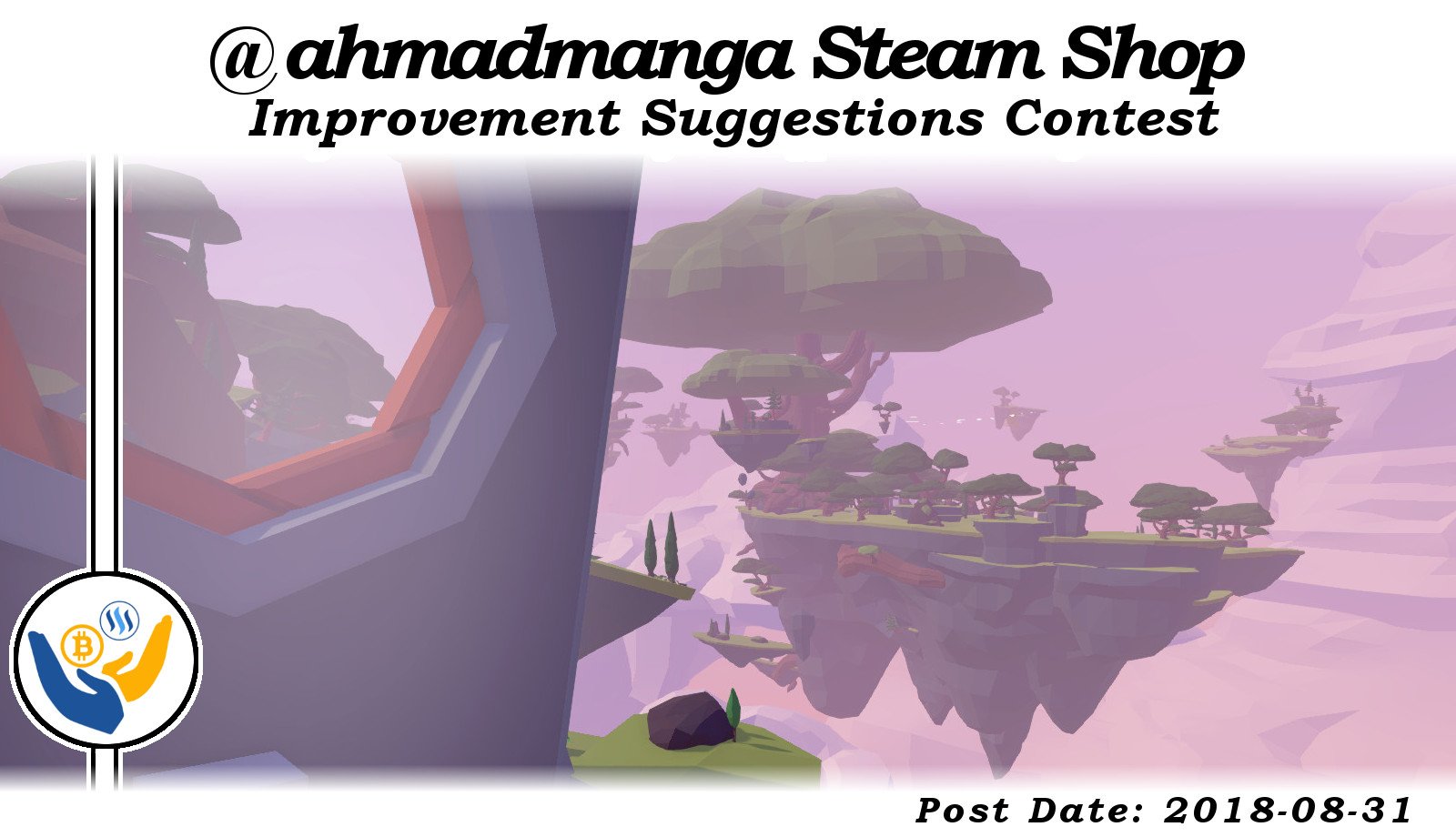 After my first contest, I wanted to do another #SteemBasicIncome contest.
So I decided this time to be about that Weekly List!
---
Rules:
Make sue you comment on THAT POST not on this!
Other Rules:
Posting a game that you want to buy but isn't in my list also counts. Tell me if you're okay with it being at the Steam price or if you need it at least with "%XX Discount" also counts as an idea.

Telling me how you feel about me accepting almost any #cryptocurrency also counts. Or if you want me to switch to @dgameshop which I have games I sell there but I'm not part of its team.

Telling me how to improve this contest might give you an entry.

Upvote/Resteem is highly welcome but not necessary to enter!
---
Deadline: 05 September 2018. 11:59PM EET (UTC +2)
Approx. five/six days after the start of the contest, I might extend the deadline to seven days but don't get your hopes up.
---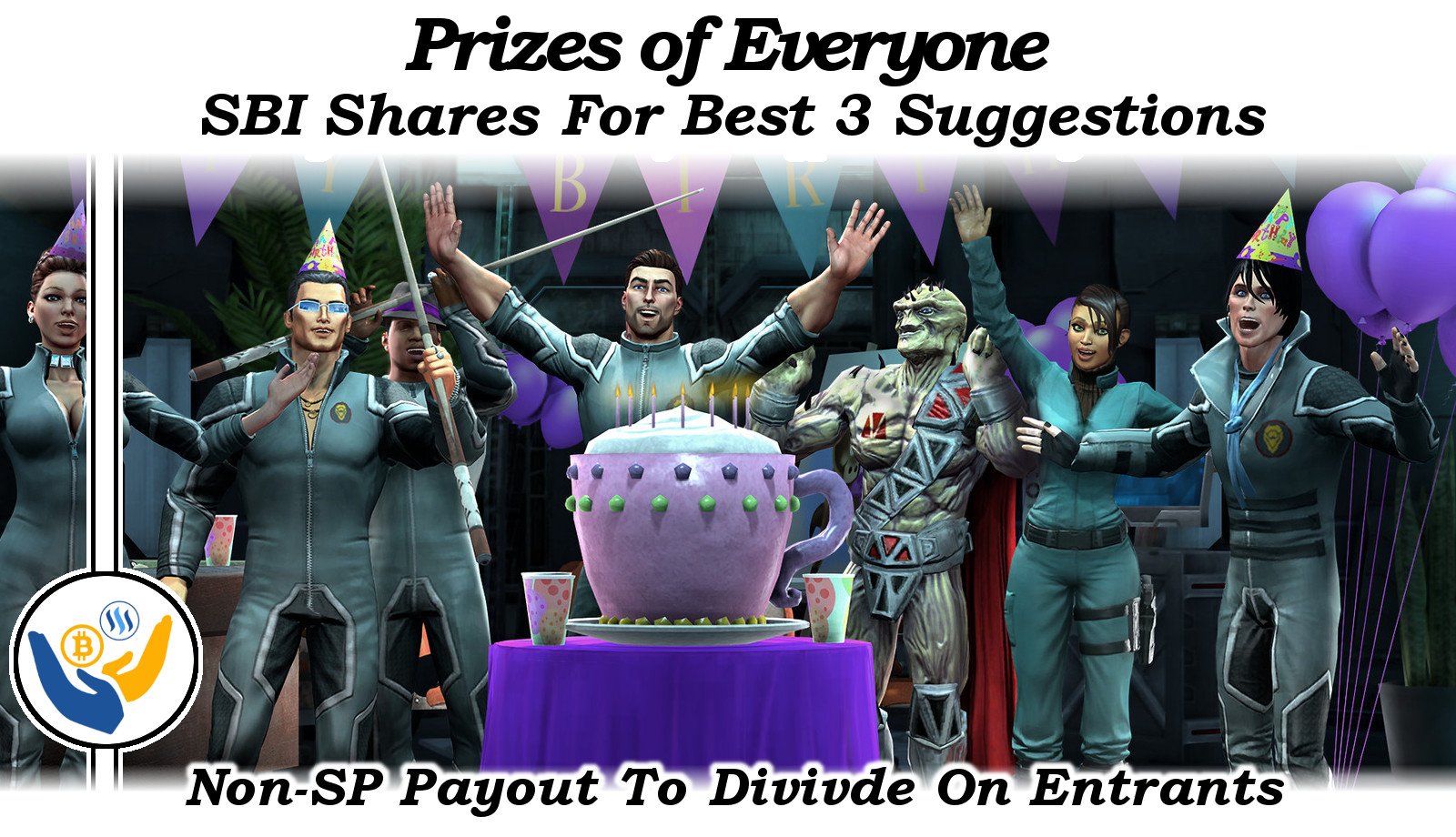 ---
Prizes
The most loved ideas/suggestions will earn 1 SBI share each! If I loved more than 3 equally I'll choose them as random. If there are less than three contestants all of them will earn SBI.

**Anyone who puts an idea that wasn't put before him will get a place in the poll.

All the SBD/STEEM rewards from this post (not the shop,) plus 1 STEEM from my account. I will use the reward. Everyone who qualifies will get the same amount of reward.

%20 of the price any game bought by one of the entrants will be considered a donation to the contest and would be added to the reward poll! Games from @dgameshop that I'm the seller of, also included!
Example: if the payout was 2 STEEM and two 1$ games are bought, the reward poll will be 3.2 STEEM. Everyone confirmed entrants an equal share of that reward.
Steam Power rewards won't be calculated in the prize.
---
Contest Stats
| Day | Entrants | Games Bought |
| --- | --- | --- |
| 31th | 1 | 0 |
| 01st | 4 | 0? |
| 02nd | 1 | 1 |
| 03rd | 1 | 0 |
| 04th | 1 | 0 |
| 05th | 1 | 0 |
Those Who Entered
Current Reward Poll : "3.12 STEEM + Payout" (Contest Ended)
---
SBI Winners"
In no Order
Once the post payout is given to me, I'll send all the entrants their prize.
---
The goal is to promote my shop for Steemians, make you read the rules and hopefully help promote it.
---
Cover image uses a screenshot from the steam page of AER Memories of the Old the second image is from Saints Row Gat out of Hell. Both are games I sell!!