A fellow steemian @improv suggested me to accept @steembasicincome shares as payment as it allows both of the buyer and seller to get profit from it.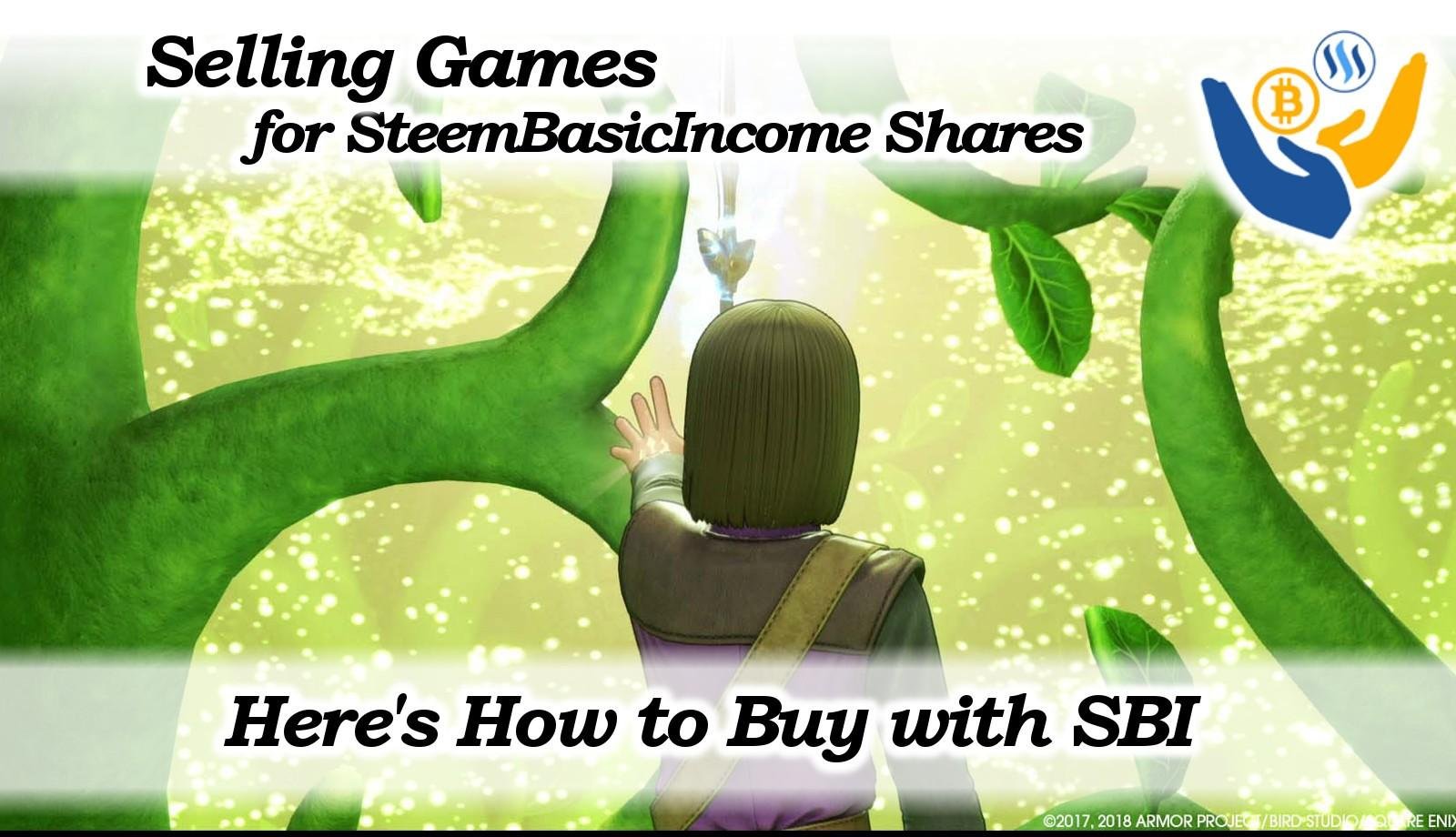 At first I refused as I need some immediate return to sustain my shop. After some thinking I found a way:
Why Buying with SBI Great for you?
Paying with SBI invite using my name. Will give us shares at @SteemBasicIncome. Both of us would get upvotes from SBI bots for life proportional to our shares with them. All your posts will be upvoted but you must be active on Steem Blockchain.
Doing that is easy:
Go to my shop, you can find the most recent one at @ahmadmanga on any STEEM platform if you scroll down. My most recent one at this posting is this one.
Just send multiples of 1 STEEM to @steembasicincome with this in the memo "@ahmadmanga" (yes "@" must be there.)
If you don't know much or don't trust #SteemBasicIncome
You can view their account at @SteemBasicIncome
They have FAQ page too!
---
STEEM is undervalued now so it's the best time to get SBI shares!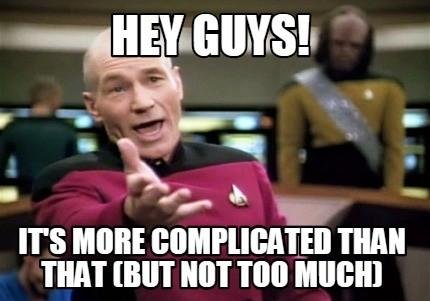 The only downside is that SBI doesn't give immediate returns, so I can't sustain my shop if I allowed games to be bought with SBI full price. So here are my rules if you want SBI benefits:
You can pay at most half of the price of your purchase with SBI #SteemBasicIncome shares. The other part of payment must be Steem or SBD at coinmarketcap.com price.

I consider SBI share price as 1 STEEM (at the time of payment) so make sure the game(s) total price of 2 STEEM or more.

Due to my method. You can only buy games at "Bundled Games" section using SBI. I can't sustain my shop if I allow all games to be bought this way. But if you wanna pay using SBI anyway, just ask and I'll answer.

You can buy any game priced at $0.50 USD or less for 1 SBI. Rules above don't apply. But I don't recommend it because you're paying double the price.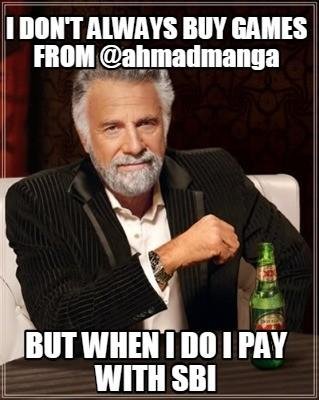 I have different requirements for some games so please ask in a comment in the shop of the most recent week!
I Have A Contest For my Shop Improvement
---
Cover image is made using Dragon Quest XI screenshot taken directly from its Steam page. Both other images are memes generated by https://www.memecreator.org/