5 Minute Freewrite Prompt Continuation Part 19 | Iced Coffee
Before acquiring a certain curly-haired bartender last fall, the North Inn Bar was a sleepy place, the kind of shabby pub that locals liked to gather in to trade gossip and visit with one another without having to fight scores on the latest football game. Memorial Day meant that summer had officially arrived, and even if the town was obscure and unknown, the seasonal swell of tourists to town brought a good number of visitors who found themselves within the city limits, and several new establishments had begun to cater to this crowd. But not the North Inn. The drinks were strong and cheap, and other than a decent view of the water, that was pretty much all it had going for it. Though it was once well known to have served the best iced coffee in this town.
How things have changed. It was still a local place but it was no longer quiet or hushed. The joint, as they call it, was jumping with joy like it never did. There was a loud, throbbing jukebox that played only the good stuff, when rock 'n' roll was performed by real rock stars - yet another dying breed of the new era. Men in tight pants who sang lustily about women, drugs and depravity had been focused on celluloid or TV reality shows. The boys with guitars had turned to writing moody little songs, safe little emotional that no one could dance to.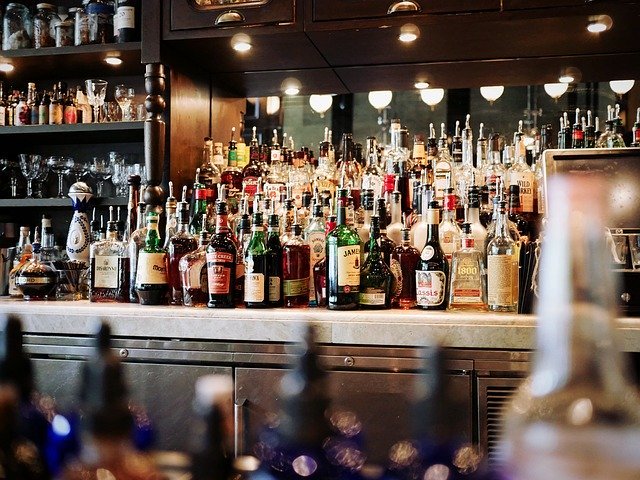 Source
Cassy liked the rap just fine, and was known to blast the latest gangster throw-downs every now and then, but at the North Inn, she preferred the classics. Since she arrived to work at the North Inn, the place was always blasting with the screen of guitars and the fist-pumping dance floor anthems that drove the crowd to its feet. But next to the drinks she poured, the music was almost irrelevant.


Read previous post to understand more about Ingrid, the Witch.
Ingrid Part 1 | Part 2 | Part 3 | Part 4 | Part 5 | Part 6 | Part 7 | Part 8 | Part 9 | Part 10 | Part 11 | Part 12 | Part 13 | Part 14 | Part 15 | Part 16 | Part 17 | Part 18