Announcing The Launch Of The NEW @C-Squared Witness!!!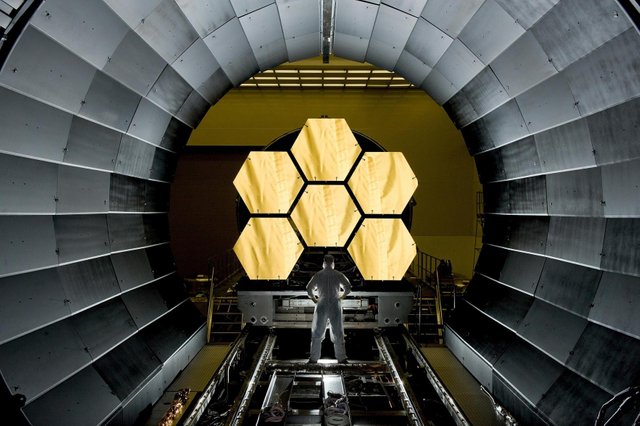 That's right the c-squared initiative is growing, and we have BIG plans!
C-Squared (The Curation Collective) was founded earlier this year by @carlgnash, @markangeltrueman, @randomwanderings and @llfarms when they realized that while there are many amazing curation initiatives on this platform, it's hard for the normal user (not associated with a curation group) to get a post seen. We wanted to fill this gap by not only curating great content, but opening our doors for everyone to get involved.
The idea is to be a hive for all curators, curation initiatives and communities alike to come to help to lift authors more, together.
CURATION COLLECTIVE MISSION STATEMENT
Provide a community where curators on the Steem blockchain can come together and receive support for their curation efforts;
Upvote & resteem under-rewarded authors and great posting on the @c-squared community account;
Promote engagement in comments on the STEEM blockchain.
Upvoting real posts by real humans (manual curation all the way!)
We are a fully inclusive curation collective that is open to the public, a place where anyone can be a curator and everyone is welcome. We curate all topics and currently have over 7 languages represented and have plans to add many more in the near future.
We currently have around 2000 members on our discord server, which is made up of over 250 curators, 40 reviewers/voters over many subject areas and languages. All are given the ability to use the c-squared account through the use of our own discord voting bot (coded by @markangeltrueman) that allows us to curate manually in a much easier and self sustainable way at such a large scale.
In October 2018 alone we cast over 2500 upvotes to over 1200 unique authors!
We as curators know how important engagement is as well, so we have a weekly contest that rewards Steemians for leaving genuine and non spammy comments on posts that have been voted by @c-squared. This is also a great opportunity to earn Steem by contributing to the community through something other than content creation. Because we need content consumers too right??
So what gives with the two accounts? @c-squared is our core curation account and where we resteem all posts voted by @c-squared. While the @c-cubed account is where we blog about the curation collective and where you will find our daily showcase as well as future witness updates. This is the place to go to find out what is happening in the curation collective (@c-squared). So make sure you follow the @c-cubed account!
Now on to the good stuff...
From the beginning there was a discussion between the founders of the possibility of starting our own witness, but we felt that it just wasn't the right timing. We wanted to focus solely on the curation and community building side of things first and foremost. We are now to a point where we feel that we are ready to take this next step and have officially launched our witness!
We believe we as witnesses have a duty to not only physically maintain and run the blockchain but to help the Steem ecosystem as a whole. We at c-squared are committed to supporting this community in many different ways, while also running a reliable witness as well as providing future development that helps the blockchain as a whole.
Technical Specification
Dedicated Server with;
3.2GHZ 6 Core CPU
64G DDR3 RAM
250G SSD HDD
Running Ubuntu 16.04
Manual build of steemd for the quickest response time possible
Currently running @drakos pricefeed and our own witness monitoring tool that interfaces with Discord for simplified monitoring
We will be adding a backup witness as we grow which will keep us producing blocks 24/7 as well as seed and full node if and when funds allow.


Meet The C-Squared Witness Team!
Witness Operator/Tech Wizard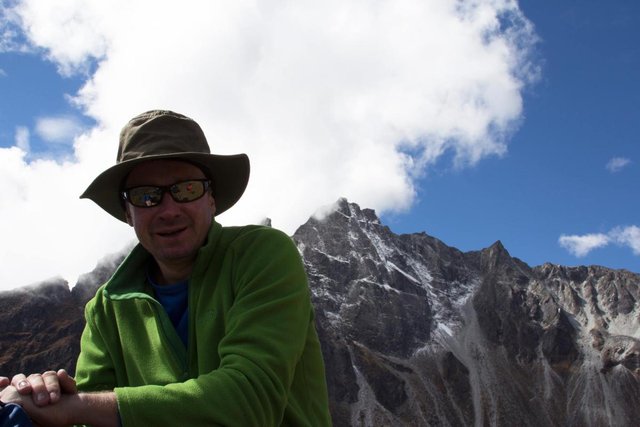 Mark Is one of the co-founders of the curation collective and will be running the
@c-squared
witness. He has extensive experience running witnesses here on the blockchain, being the operator of the
@curie
top 20 witness and having run his own personal witness as well. He also has extensive technical experience having been a developer for 15 years and a devops support engineer for the last 5 years. He has decided to disable his own witness and fully commit to the
@c-squared
witness.


While most of the things he has done to improve the blockchain have been behind the scences, anyone who has had the pleasure of working along side him can see not only his technical ability but his commitment to Steem and supporting its communities here. He not only runs his own photography curation (@photomag), but is consistently helping others through delegation, sponsorships, and just offering to help anyone in need.
He has also developed a discord bot that we us in c-squared allowing us to manually curate at high levels, which is vital for continuing and growing a curation initiative like ours. It allows us to not only vote on posts in a designated channel (after review), but also leaves a comment (multiple language options), resteem, pull voting history on a user, automated showcase posts, as well as fluctuate the vote percentage based on the current VP. We understand how this sort of a tool could be extremely helpful to other curation initiatives as well as communities, and have plans to open it for these groups to use in the near future as well. So stay tuned!
Witness Side Kick/Community Rep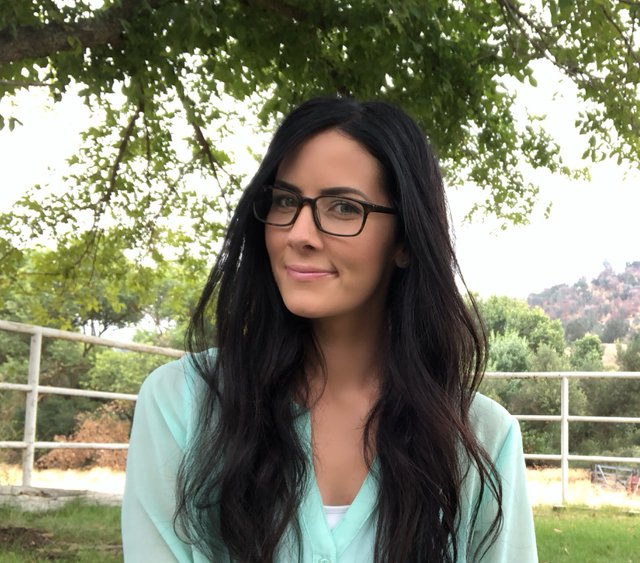 Justine is one of the co-founders of
@c-squared
as well as Curie Top Curator, founding member of the
@Helpie
community and just an all around passionate curator who is committed to building communities, supporting new users and authors as well as working daily to try to make this place a bit better in whatever way she can. She will be helping Mark with the community aspects of the witness, updates and communication while also being an extra set of eyes to ensure things are always as they should be. Every super hero needs a side kick right?
Witness Side Kick/Treasurer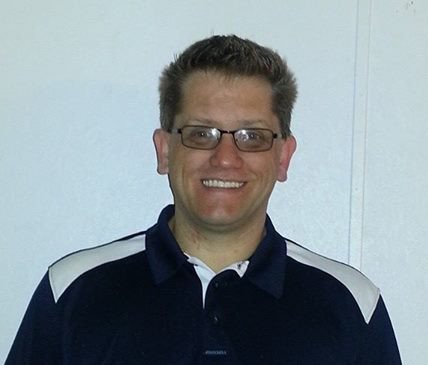 Gene is one of the co-founders of
@c-squared
as well as the current treasurer for the account. He is also a Curie Top Curator who writes their author showcases as well as mentoring so many up and coming curators. He spends his days helping others while ensuring that authors get the support they need. He is committed to building communities while uplifting authors. He is vital to the operations of c-squared and now our witness. He will be another set of eyes for the server, keeping track of funds and expenses while keeping everything nice and organized and helping us to keep communication with the community open and honest.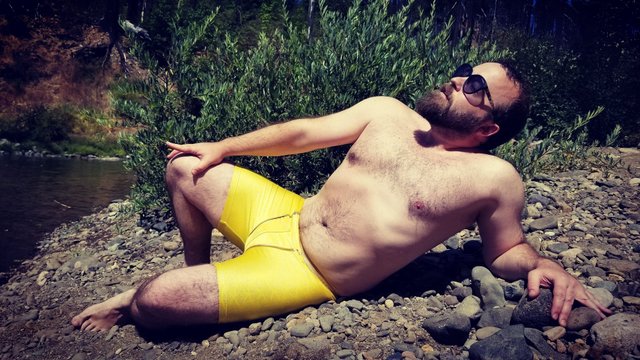 @Carlgnash
is of course our very own Alien and the true man candy behind our amazing team. He is the powerhouse behind
@C-Squared
and its curation efforts and has been from the beginning. He not only handles many of the day to day tasks, but also keeps track and monitors our weekly comment contest.. as well as sponsoring it out of his own pocket. He will be continuing to focus on the Curation side of the C-Squared Initiative allowing the 3 of us to take on this new task of running a truly reliable witness for the community.
Our Witness Commitment To The Community
We will be completely transparent on where our producer rewards go with a publicly available month by month account in our witness updates. We believe that you should know what we are doing with any profits we make from our witness as we are a truly community focused witness intent on providing a reliable witness service as well as helping the steem community grow.
Producer rewards will be used as follows;
Paying for witness operations.
Powering up the @c-squared and @c-cubed accounts to allow us to give higher rewards to content creators.
Funding prizes for engagement competitions.
Funding possible future rewards for curators.
Supporting community initiatives that focus on community building
We are committed to partnering and helping to support fellow communities and curation initiatives to help us all grow together. We want to be a place for all communities to come together to make Steem what we know it can be.
We already are proud to have these partnerships with the @Steemcommunity witness team, as well as @helpie, @steemit-italia, @la-colmena, @photomag and many non English speaking curation initiatives while looking forward to more partnerships in the future. Want to join forces to do more good together? Come hop in our server and lets chat!
Join our discord!


As you can see, we are working hard to help make Steem and this platform reach its full potential.


We want to be your witness!
If you feel we fit into what you are looking for as a witness, we would love to have your vote.
Vote @c-squared as your witness here



Thank You,
The C-Squared Witness Team


If you would like to delegate to C² you can do so by clicking on the following links:
50 SP, 100SP, 250SP, 500SP, 1000SP, 5000SP.
Be sure to leave at least 50SP undelegated on your account.