This stunning 1973 Porsche 911 Carrera RS 2.7 Touring is going to head to this auction block through RM Sotheby's for about $US 600,000, one of Porsche's most recognizable and desirable models.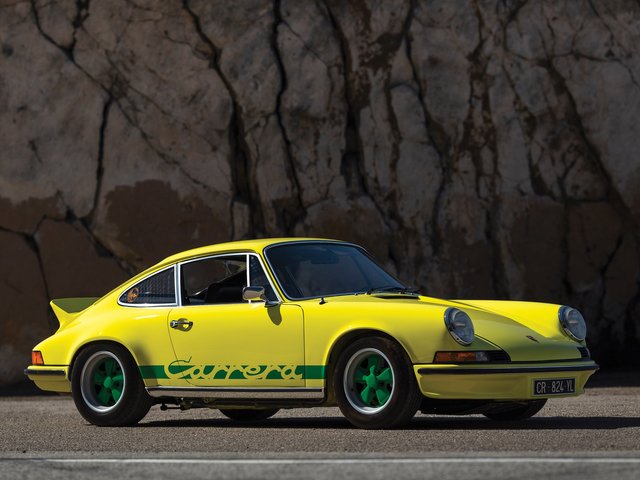 This is the last car presented for this exceptional Monterey's sale. , but not least... But I'm curious to see the selling price of all these wonders (I hope I have time to do a recap after the sale ...)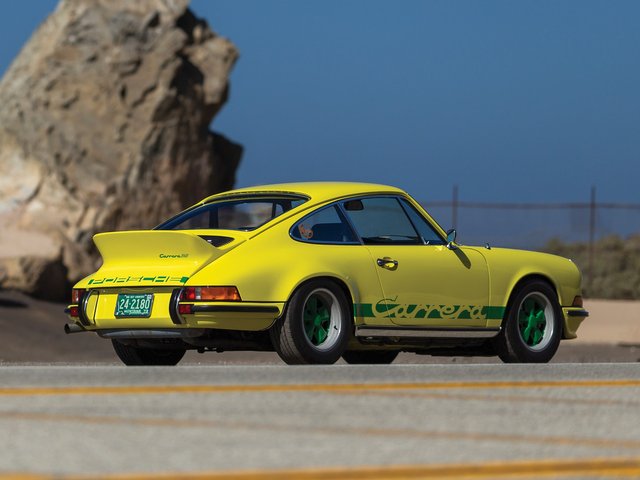 History of the Porsche 911 Carrera

With its famous duck-tailed, the 911 Carrera is the Porsche sports car by excellence. In 1972, Porsche had to remplace its 917 (victories at 24 Hours of Le Mans in 1970 and 1971) because FIA changed its regulations by limiting engine displacement to 3.0 liters.
In order to compete in Group 4, Porsche engineers installed a 2.681 cc SOHC air-cooled V6 engine in a 911 shell with somes modifications for wheels and tires. But the main feature was the ducktail spoiler, tested in wind tunnel in order to reduce rear-end lift at high speeds. Tony Lapine, GM and Porsche designer, has the idea of the negative Carrera graphic on the car's flank. The Porsche 911 Carrera was born...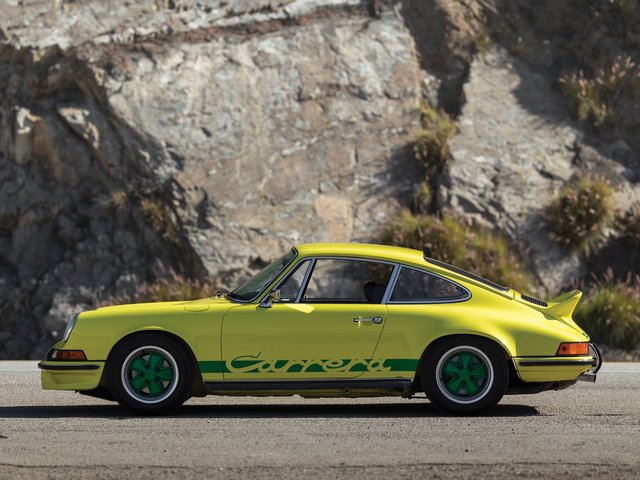 At first, the 911 Carrera RS was produced in 500 examples (FIA regulations). IT was presented during the 1972 Paris Auto Salon, and the 500 cars were quikly sold. Third run will be built for a total of 1,590 examples. Two models was proposed to customer :
Touring M472
Lightweight M471 (more racing oriented).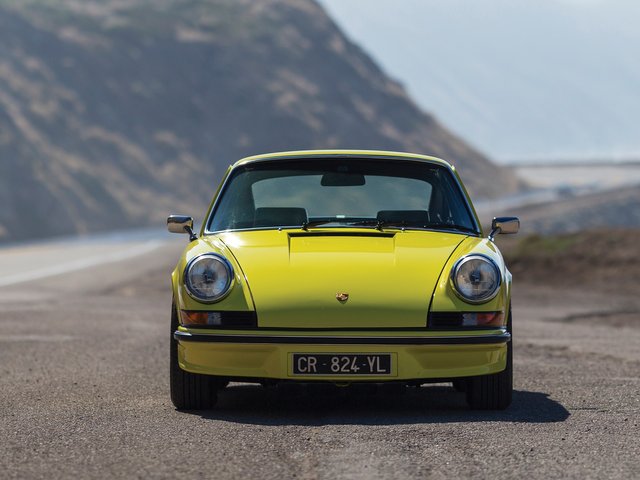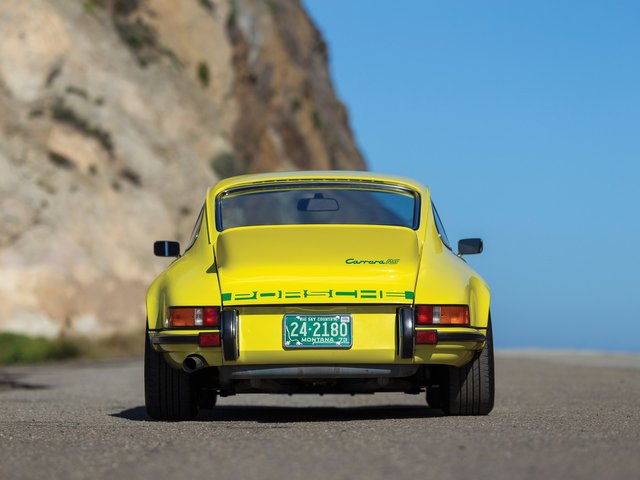 Specification

The Porsche 911 Carrera RS has 2.681 cc SOHC V6 engine producing 210 hp mated to five speed manual transmission.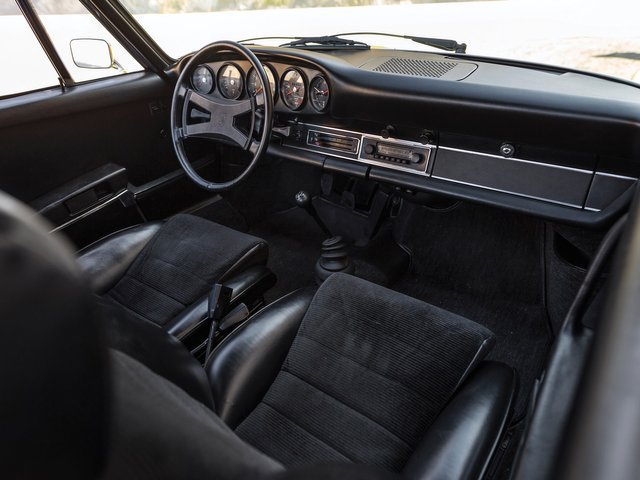 This model is finished in its original color, light yellow with green wheels... Beautiful beast.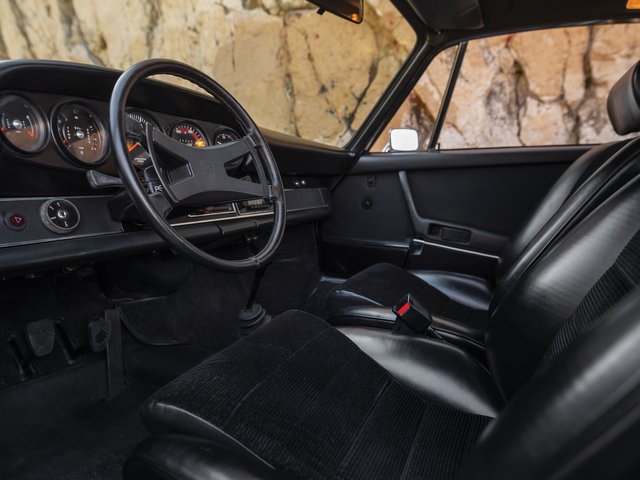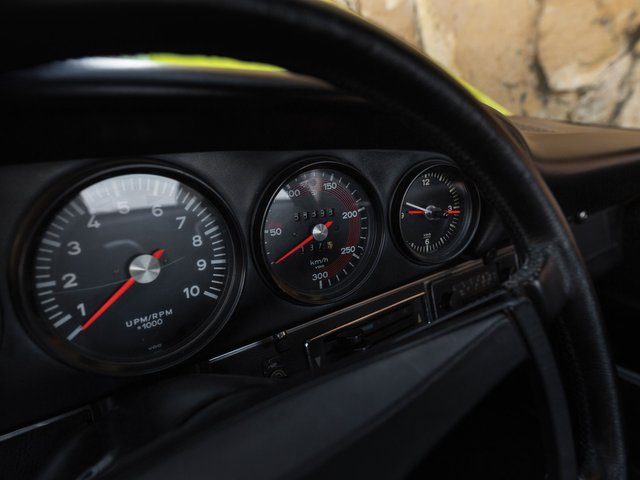 Lot Auction

During this sale :
| Model | Estimate Price | + |
| --- | --- | --- |
| Porsche Type 64 | Unknown | More |
| Maserati A6GCS | $US 3,750,000 | More |
| Jaguar XJ13 Recreation by Tempero | $US 350,000 | More |
| Jaguar Pirana | $US 400,000 | More |
| Ferrari F40 | $US 1,500,000 | More |
| Facel-Vega FVS | $US 250,000 | More |
| DeTomaso Pantera Si | $US 275,000 | More |
| Shelby GT350 H | $US 90,000 | More |
| Ferrari 375 MM Coupe | $US 5,000,000 | More |
| Lancia Aurelia B24S | $US 325,000 | More |
| Ferrari 196 SP Fantuzzi | $US 8,000,000 | More |
| Jaguar XK 120 Roadster | $US 350,000 | More |
| Alfa Romeo 2000 GT Veloce | $US 90,000 | More |
| Ford GT40 Roadster Prototype | $US 7,000,000 | More |
| Aston Martin DB5 Bond Car | $US 4,000,000 | More |
| Porsche 718 RS 60 | $US 5,750,000 | More |
| Aston Martin DB2 | $US 160,000 | More |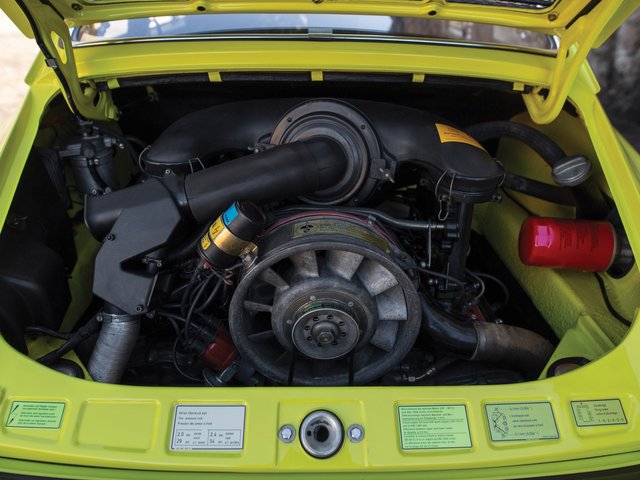 Sources
RM Sotheby's Monterey
Lot : Porsche 911 Carrera RS
Tony Lapine bio
On Wiki :
Porsche 911 Carrera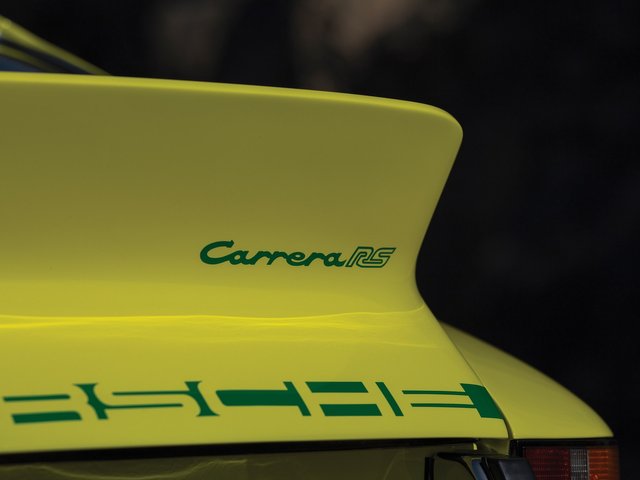 Last Posts on Car
Aston Martin DB2
Porsche 718 RS 60
Aston Martin DB5 Bond Car
Toyata Land Cruiser FJ45
Ferrari 225 Sport Spider