The RM Sotheby's Monterey Sale is impressive with many exceptional lots. And this 1955 Lancia Aurelia B24S Spider America is no exception with its coackwork by Pinin Farina.
Its estimate price is around $US 1,000,000.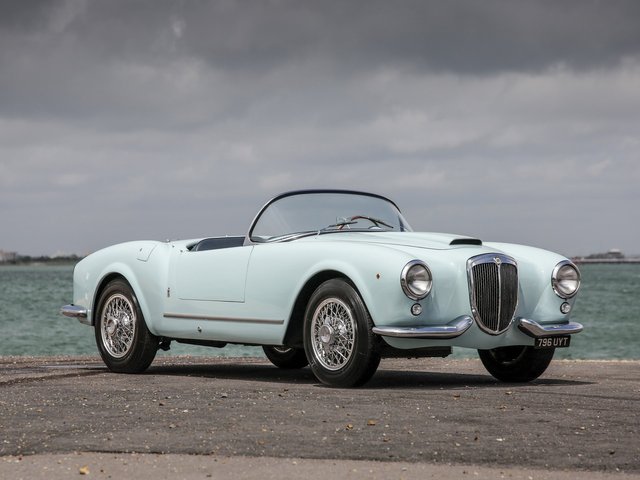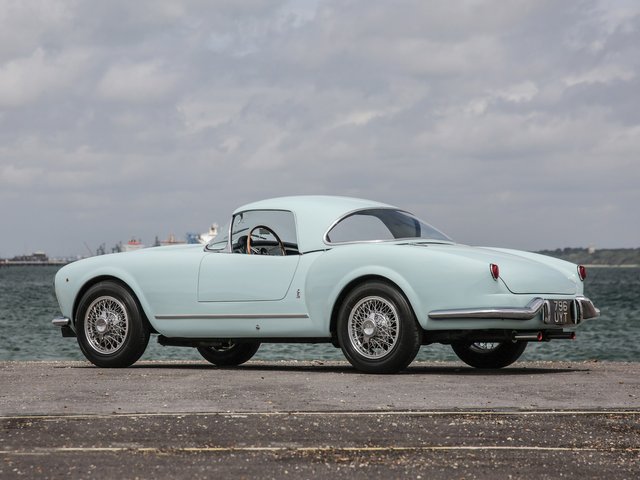 History of the Lancia Aurelia

Named after the ancient Roman road between Rome and Pisa (Via Aurelia), the Lancia Aurelia was produced from 1950 to 1958 in different versions :
4 doors,
2 doors GT (B20),
2 doors spider convertible (B24)...
with many bodies by different coachbuilders.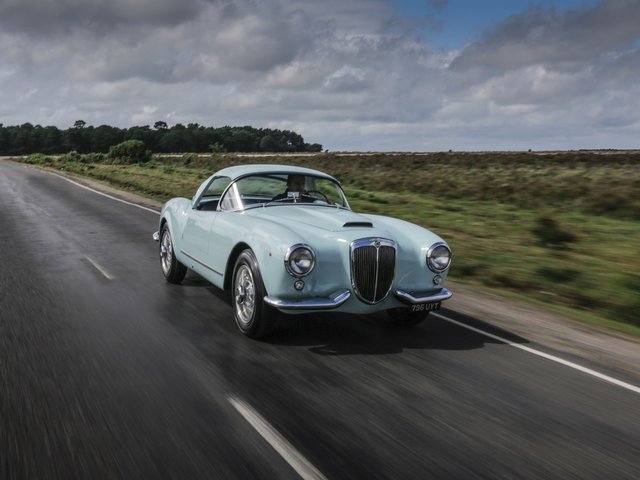 For this example, the coackwork was made by the famous Pinin Farina. It's the Lancia's most revered post-war sporting model, at each auction the price are going north (source wiki) :
2014, RM Sotheby's sold one for $US 805,000,
later in 2014, Gooding and Company for $US 1,815,000,
2018, RM Sotheby's proposed one for € 800.000 - € 1.000.000 (but unsold)...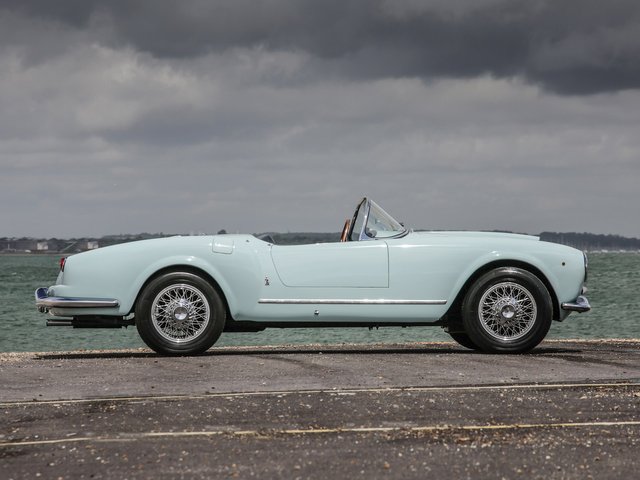 The B24 Spider America was presented during the 1955 Brussels Motor Show. Only 240 examples were built with 181 B24S (S standing for sinistra, Italian for left) for left-hand drive. The addition of America was for the US market.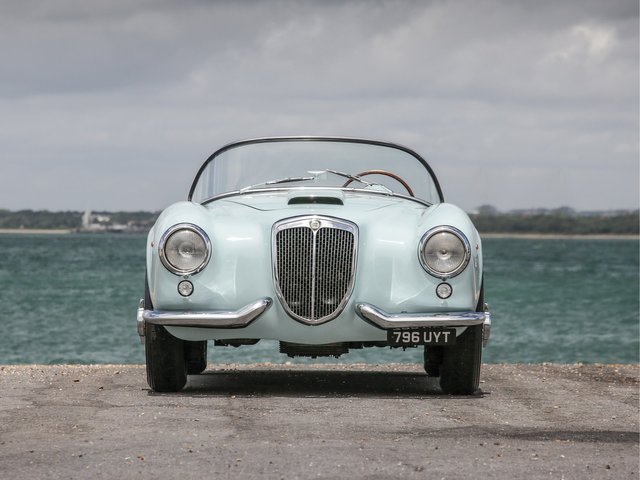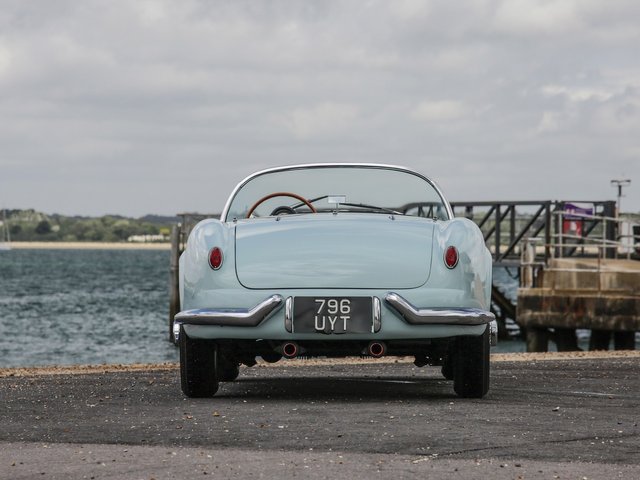 Specification

The Lancia Aurelia B24S has 1.8-litre V6 engine designed by Francesco de Virgilio. It was the first series-production car ever to have a V6 engine.
At its presentation in 1950, the car had many advanded mechanical features as front and rear independent suspension, inboard rear brakes... Finished in light blue over a dark grey blue leather interior, this example is gorgeous and a very good investment.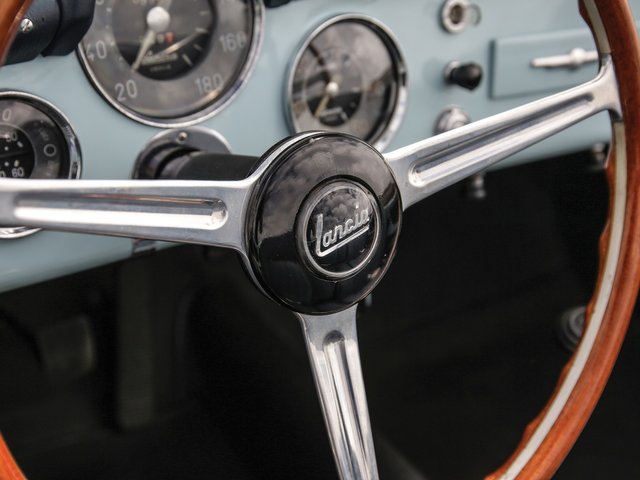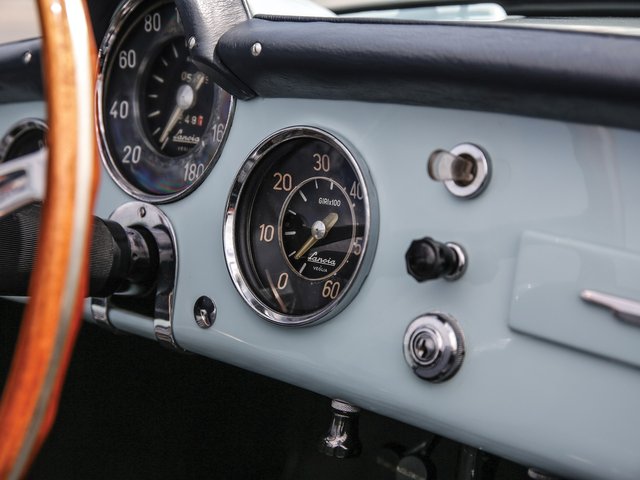 Lot Auction

During this sale :
| | | |
| --- | --- | --- |
| Porsche Type 64 | Unknown | More |
| Maserati A6GCS | $US 3,750,000 | More |
| Jaguar XJ13 Recreation by Tempero | Unknown | More |
| Jaguar Pirana | Unknown | More |
| Ferrari F40 | Unknown | More |
| Facel-Vega FVS | Unknown | More |
| DeTomaso Pantera Si | Unknown | More |
| Shelby GT350 H | Unknown | More |
| Ferrari 375 MM Coupe | $US 5,000,000 | More |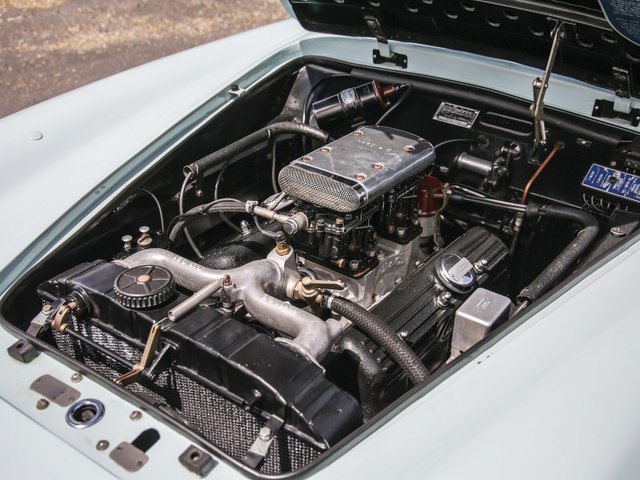 Sources
RM Sotheby's Monterey Sale
Lot : Lancia Aurelia B24S Spider America
On Wiki :
Lancia Aurelia
Pinin Farina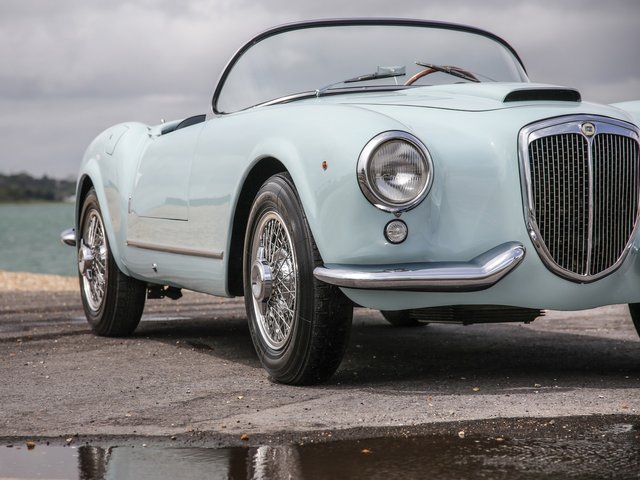 Last Posts on Car
Ferrari 375 MM Coupe
Shelby GT350 H
DeTomaso Pantera Si
Facel-Vega FVS
Ferrari F40