This iconic 1939 Porsche Type 64 is going to be auctionned during the RM Sotheby's Monterey Sale in August.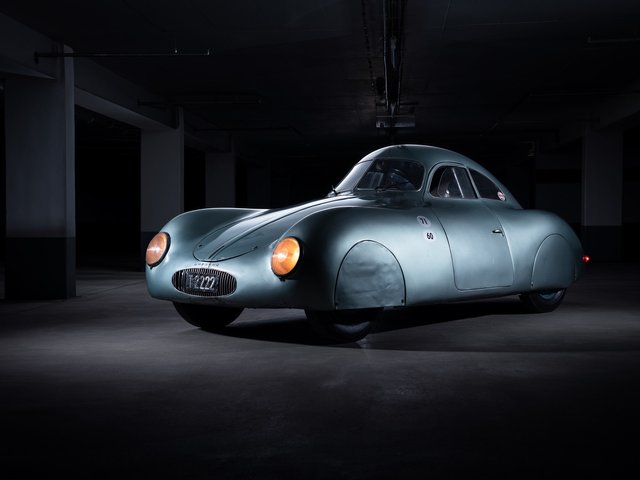 "Without the Type 64, there would be no Porsche 356, no 550, no 911. This is Porsche's origin story, the car that birthed the company's legend." - Marcus Görig, Car Specialist, RM Sotheby's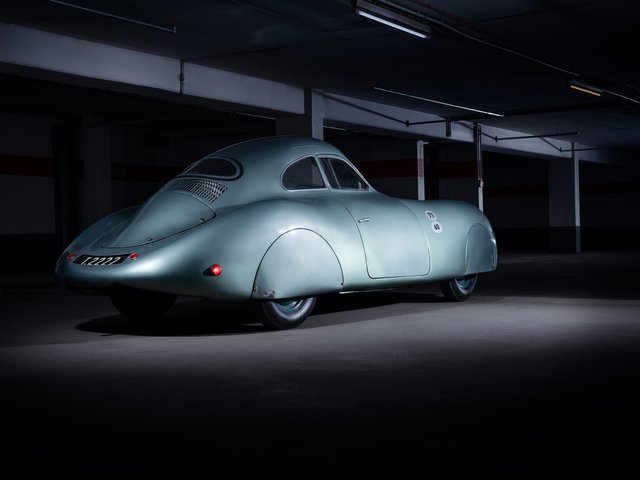 History of the Porsche Type 64

The Porsche Type 64, also named VW Aerocoupe, presented in 1938 based on the chassis of the VW Beetle in order to participate to the 1,500 km Berlin-Rome road race in 1939. But with Word War II, the race was cancelled.
WithKdF-Wagen, Germany wanted to produce a lighter and faster car for the masse and promote its enginery and new Autobahn system.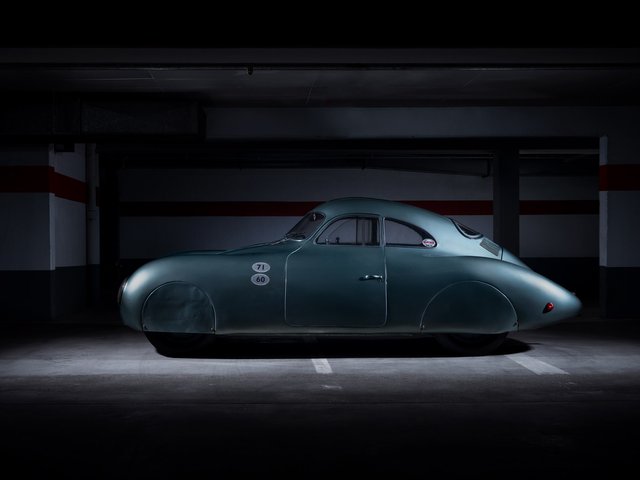 Ferdinand Porsche with his engineers (the same will create later the 356) designed the Type 64, considered like the first Porsche ever built. The coachwork was built at Reutter with aluminium panels (light and removable) and tested on the wind tunnel. With War, Porsche didn't give up and built 2 more Type 64, the n° 3 was retained in the family. After War, the car was restored with the help of Pinin Farina in Turin. In 50's, the Austrian driver Otto Mathé drived this car on different races (see pictures in Bonus Pic section).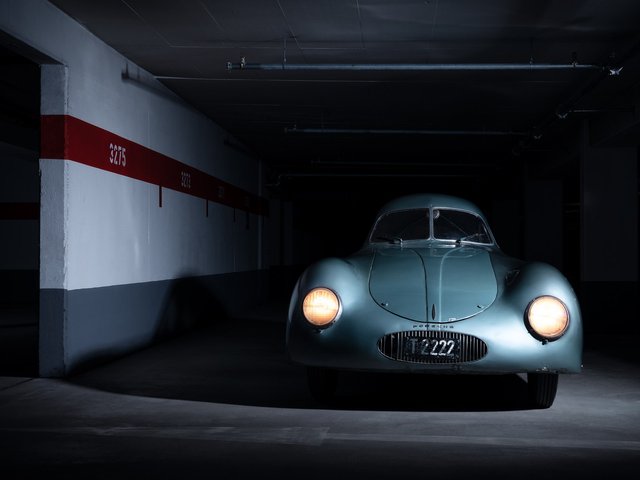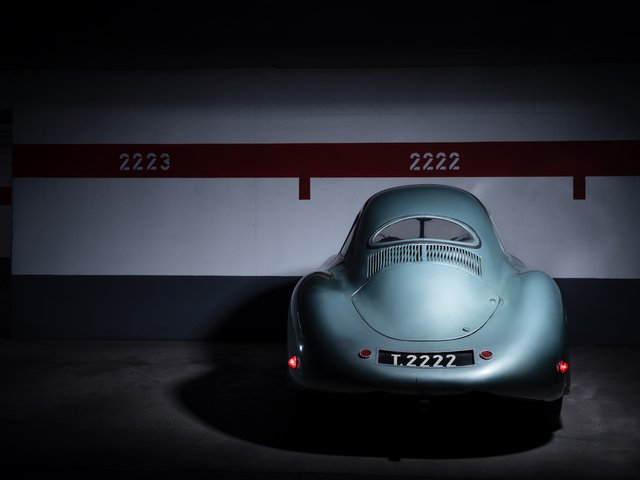 Specification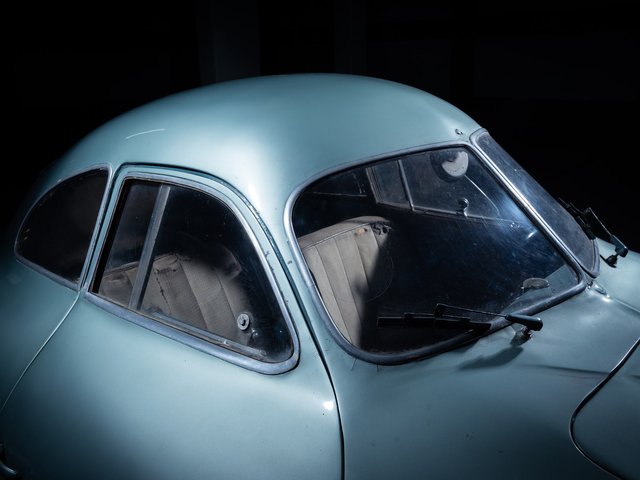 The Porsche Type 64 has 985cc four-cylinder engine based on a KdF-type engine producing 50 hp. It can reach a top speed of 160 kmh. Just 3 cars was ever built. Piece of automotive history...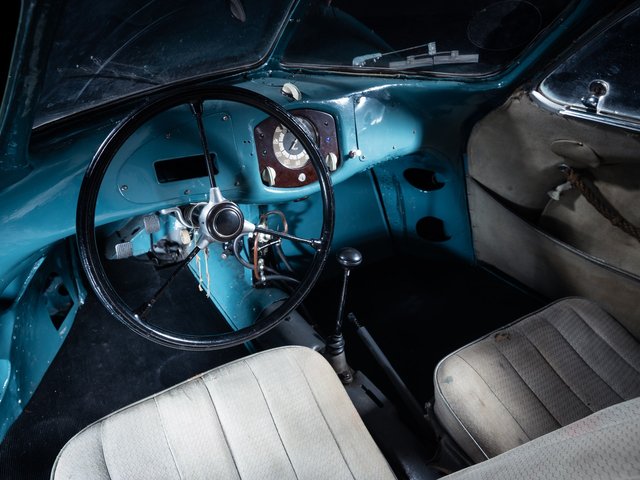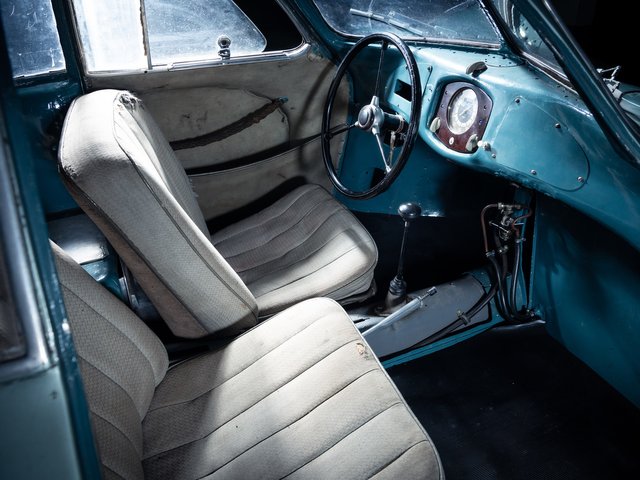 Lot Auction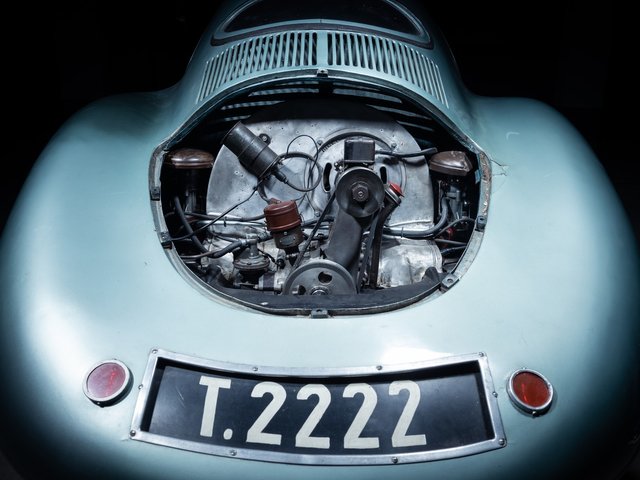 Sources
RM Sotheby's Monterey Sale
Lot : Porsche Type 64
On Wiki :
Porsche Type 64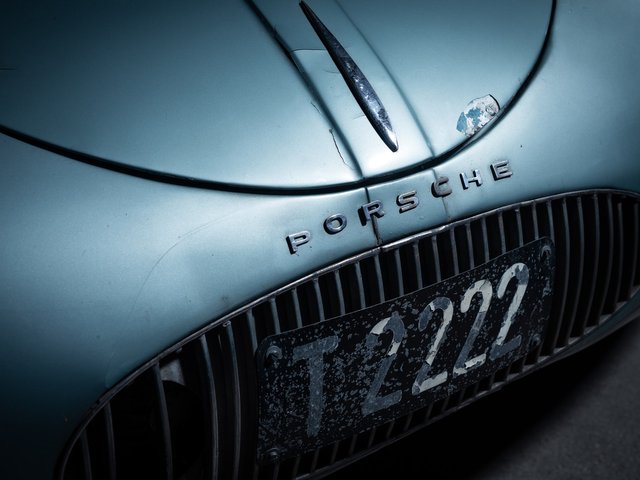 Last Posts on Car
Jaguar E-Type Series 1
Porsche 911 S
Ferrari 500 Mondial Spider
Alfa Romeo Tipo 256 Coupe
Ferrari 250 GT Tour de France

Bonus Pics

Some old photos about this car...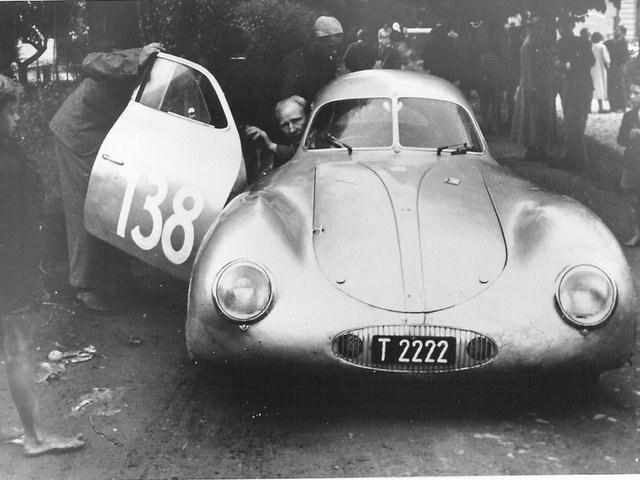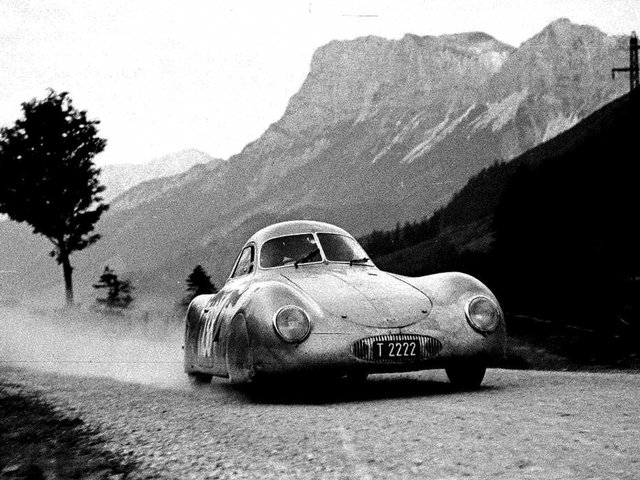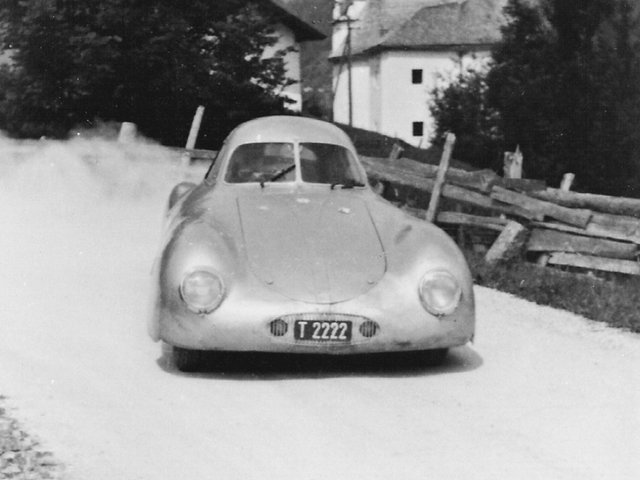 International Austrian Alpine road race, 1950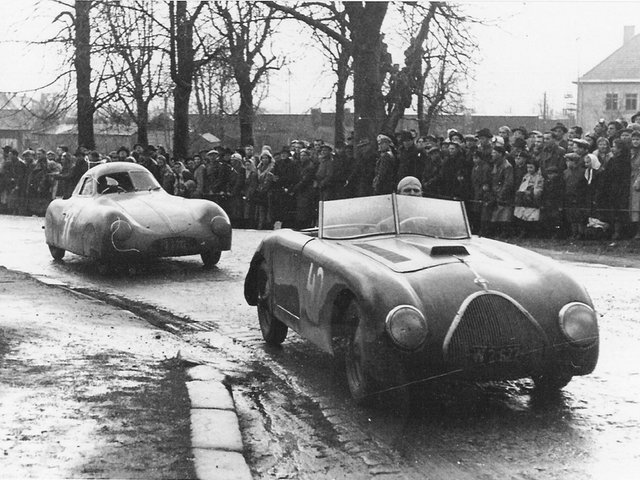 Korneuburg road race, Austria, 1952