This beautiful 1949 Jaguar XK 120 Alloy Roadster will heading to auction through RM Sotheby's during its Monterey Sale this August.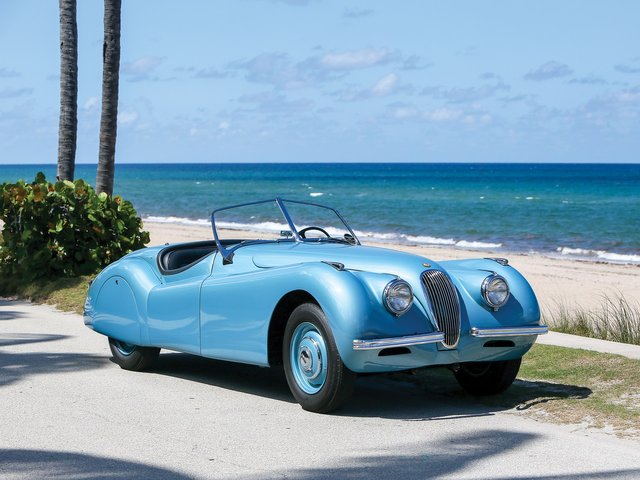 "A truly exceptional XK 120, both in regard to its history and condition…In my opinion, it is without question one of the most important Jaguar XKs still in existence." - Phillip Porter, autor of JAGUAR History of a Classic Marque (source)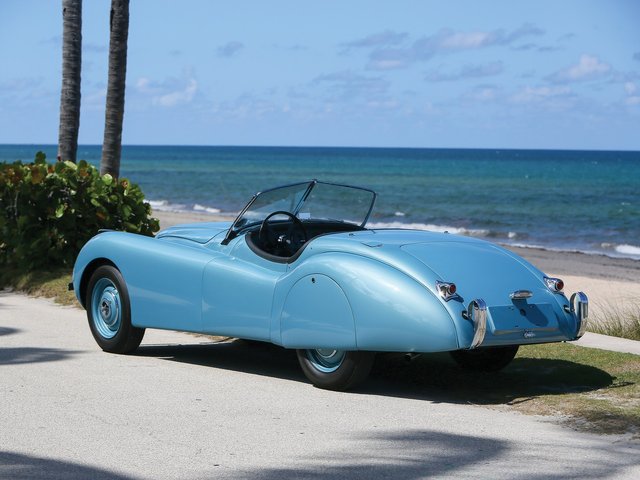 History of the Jaguar XK 120

The Jaguar XK 120 was presented at London Motor Show in 1948. As the car became the attraction of this Motor Show, the hand-built production started in 1948 with the first 242 examples with a wood framed 2 seater bodies. The XK 120 was available in 3 models :
Roadster (OTS),
Fixed Head Coupe (FHC) in 1951,
Drophead Coupe (DHC) in 1953.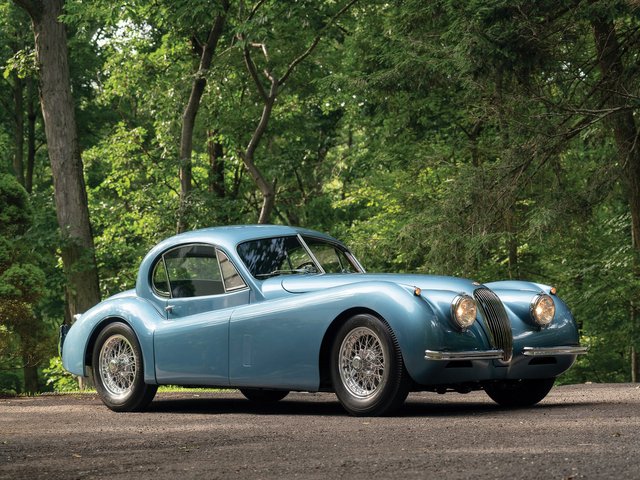 1951 Jaguar XK 120 Coupe (old post about it)
This model was the first XK 120 imported into the US for the distributor Max Hoffman and the only one finished with this blue (Blue Sheen).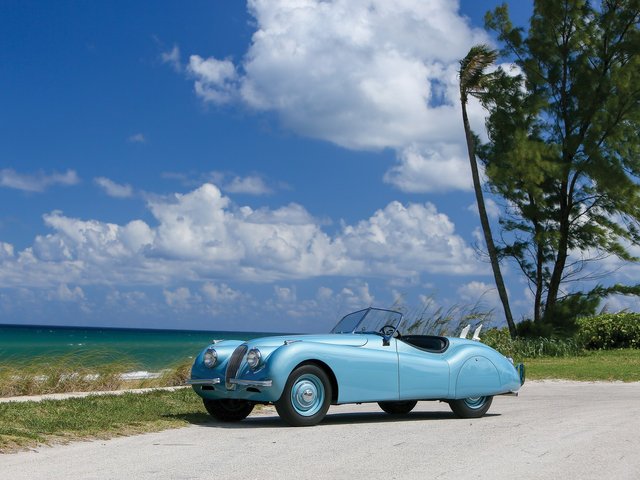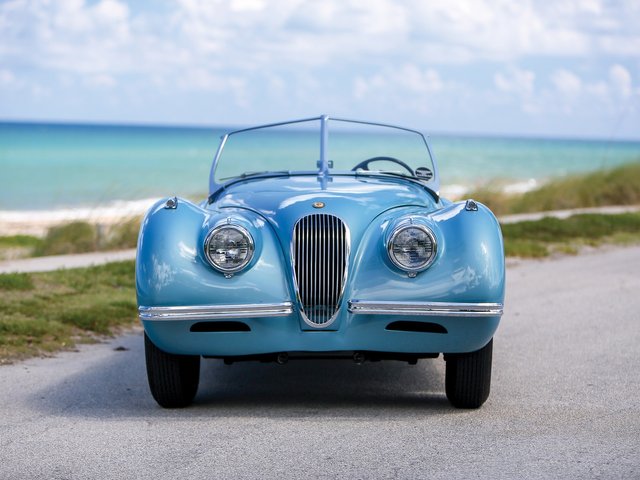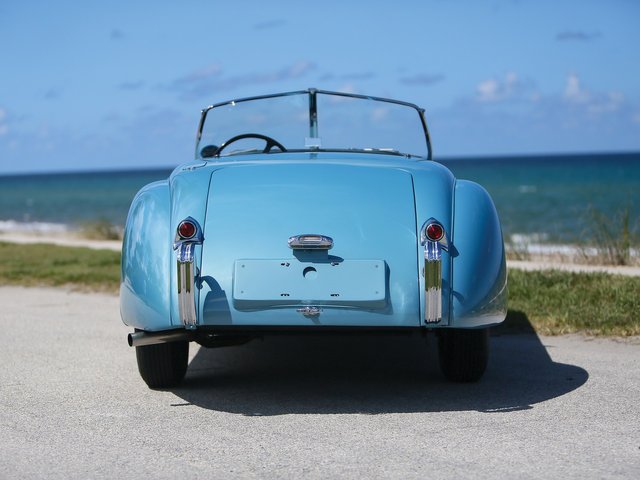 Specification

With its 3.4 liter DOHC Straight-6 engine, the Jaguar XK 120 produces 160 hp at 5,000 rpm. In November 1949, The Motor Magazine tested the car and reached a top speed of 200 kmh with an acceleration 0-100kmh in 10 seconds.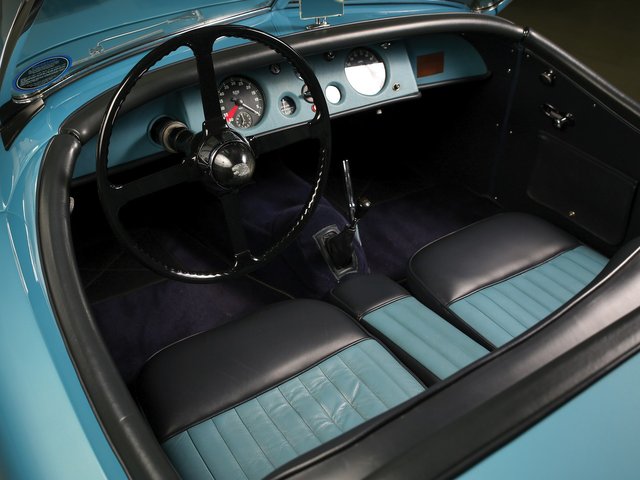 This model was fully restored in 2005 by US Jaguar specialist JK Restorations of Oswego (Illinois) in its original color, combination of Blue Sheen over a two-tone blue leather interior. Beautiful, perfect ride for the summer...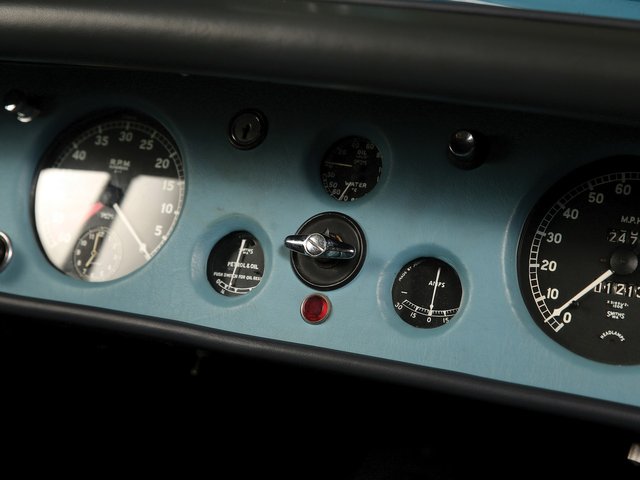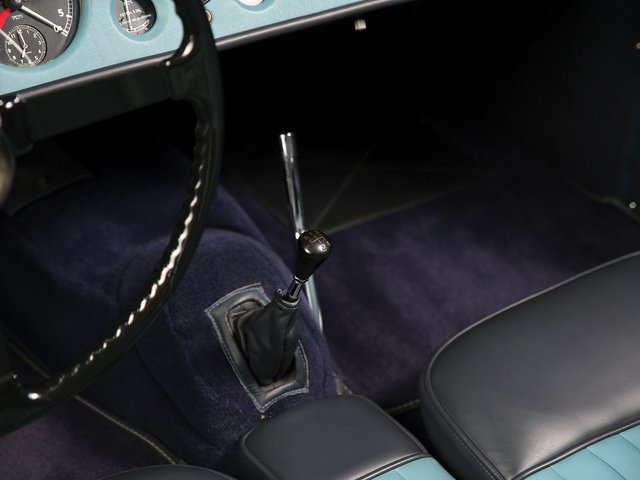 Lot Auction

During this sale :
| | | |
| --- | --- | --- |
| Porsche Type 64 | Unknown | More |
| Maserati A6GCS | $US 3,750,000 | More |
| Jaguar XJ13 Recreation by Tempero | Unknown | More |
| Jaguar Pirana | Unknown | More |
| Ferrari F40 | Unknown | More |
| Facel-Vega FVS | Unknown | More |
| DeTomaso Pantera Si | Unknown | More |
| Shelby GT350 H | Unknown | More |
| Ferrari 375 MM Coupe | $US 5,000,000 | More |
| Lancia Aurelia B24S | Unknown | More |
| Ferrari 196 SP Fantuzzi | $US 8,000,000 | More |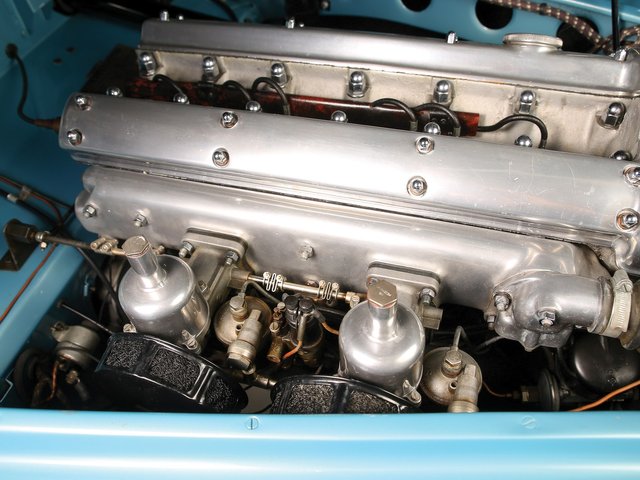 Sources
RM Sotheby's Monterey Sale
Lot : Jaguar XK 120 Alloy Roadster
On Wiki :
Jaguar XK120
Max Hoffman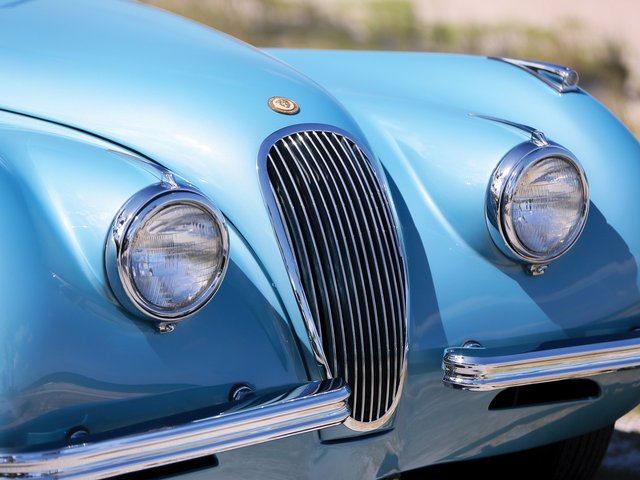 Last Posts on Car
Ferrari 196 SP Fantuzzi
Lancia Aurelia B24S
Ferrari 375 MM Coupe
Shelby GT350 H
DeTomaso Pantera Si