In August, RM Sotheby's will auctionned this stunning 1991 Ferrari F40 during its Monterey Sale. No price is known but the one that belonged to Nigel Mansell was sold more than a million US dollars a few years ago.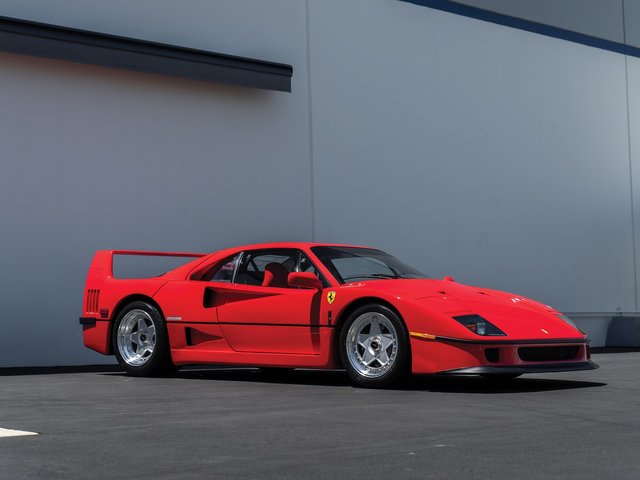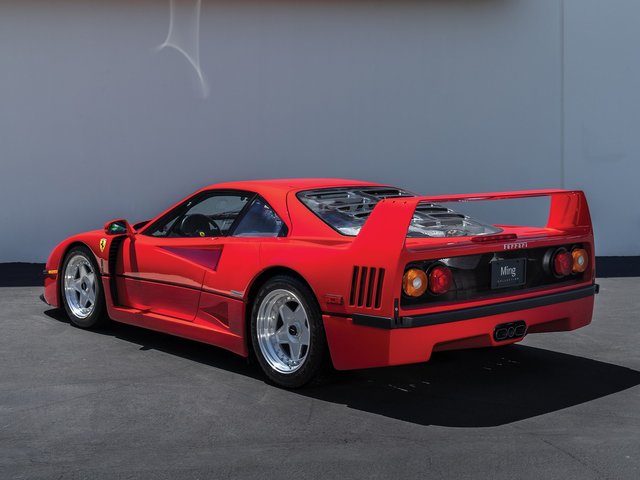 History of the Ferrari F40

The Ferrari F40 was designed for the 40th anniversary of Ferrari and built between 1987 and 1992. The successor of the Ferrari 288 GTO (more on this post, example sold For $US 3,360,000 in January) was the last car personnally approved by Enzo who dies in 1988. Ferrari wanted a supercar to compete against its rivals, the Lamborghini Countach and the Porsche 959 (in 1986, the Porsche was the fastest road car with a top speed of 317 kmh).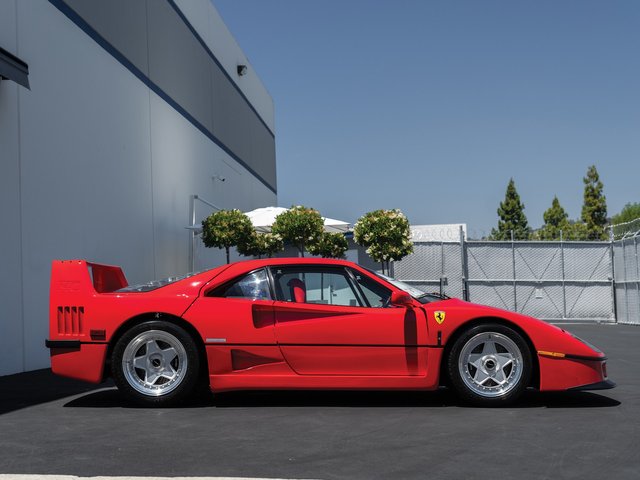 Based on the 288 GTO Evoluzione, Ferrari wanted the lightest car possible as in Formula 1 in order to achieve 200 mph. The chassis was made in steel-tube with carbon fiber. Without carpet, door handles (door pulls), electric windows... the F40 only weights only 1088 kg (2400 lbs). The coachwork was designed by Pininfarina with its designers Leonardo Fioravanti and Pietro Camardella. The car was sold in 1987 for a retail price of $US 400,000 (5 times more expensive than the 288 GTO, the car the most expensive of this time).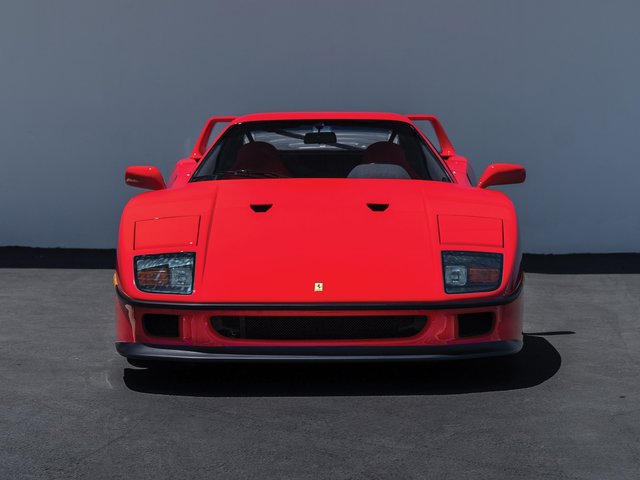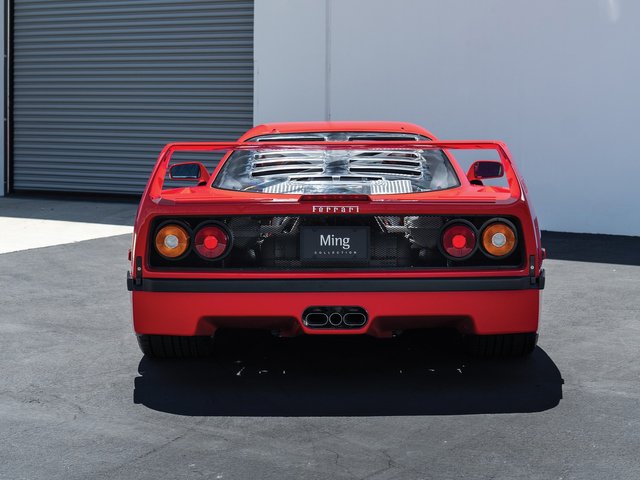 Specification

The Ferrari F40 has 2.9 liter twin-turbocharged Tipo F120 V8 (471 hp, most powerful road-going Ferrari to date) mated to 5-speed manual transmission . The car can reach the 100 kmh in just 4.1 seconds with a top speed of 324 kmh (201 mph).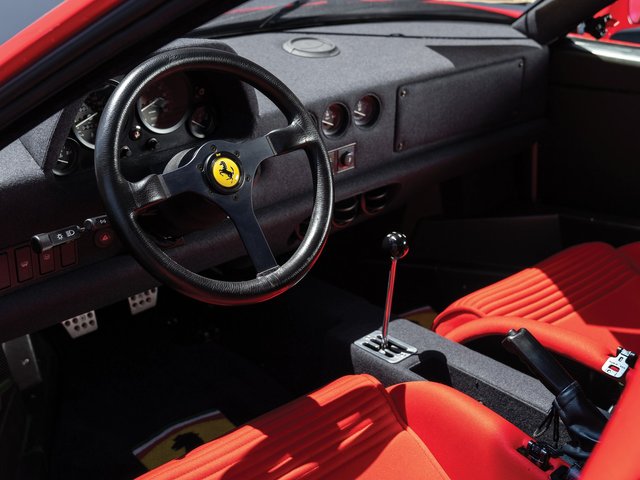 The original production was for just 400 units but 1,311 were produced... Stunning car, the last Ferrari with the blessing of Enzo Ferrari.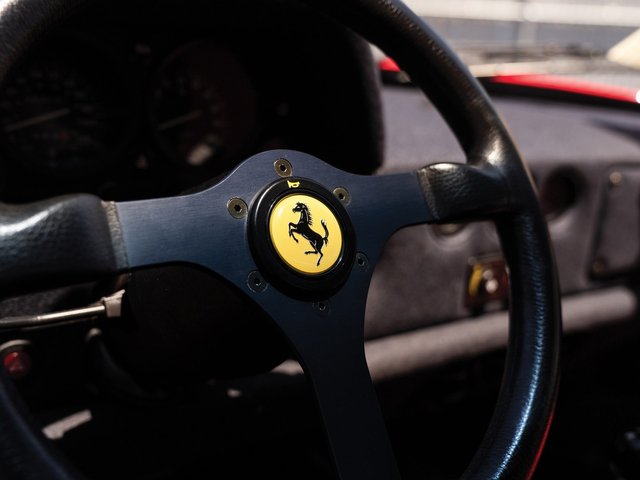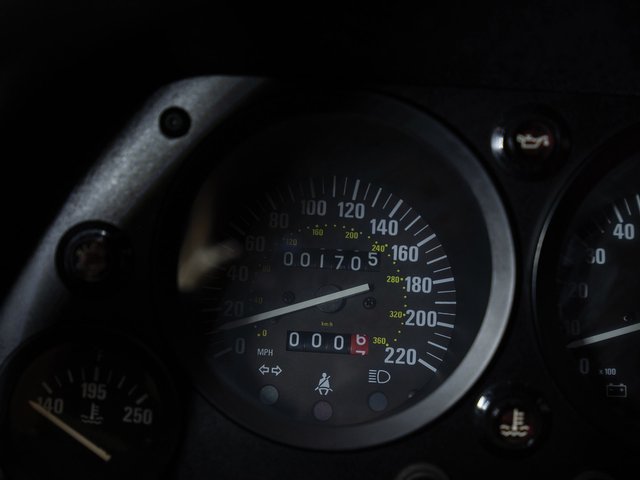 Lot Auction

During this sale :
| | | |
| --- | --- | --- |
| Porsche Type 64 | Unknown | More |
| Maserati A6GCS | $US 3,750,000 | More |
| Jaguar XJ13 Recreation by Tempero | Unknown | More |
| Jaguar Pirana | Unknown | More |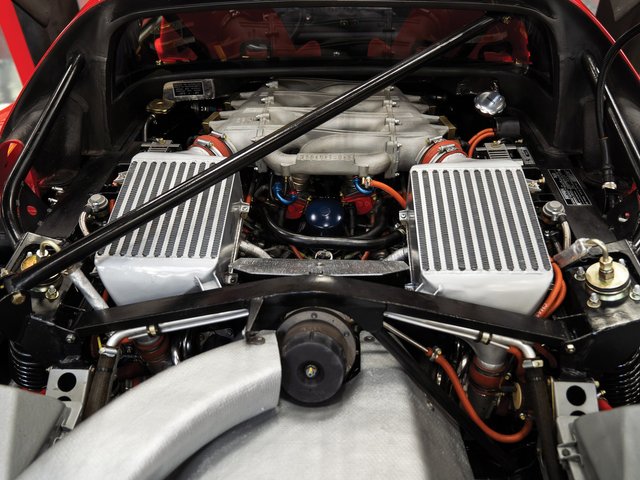 Sources
RM Sotheby's Monterey Sale
Lot : Ferrari F40
On Wiki :
Ferrari F40
Enzo Ferrari
Pininfarina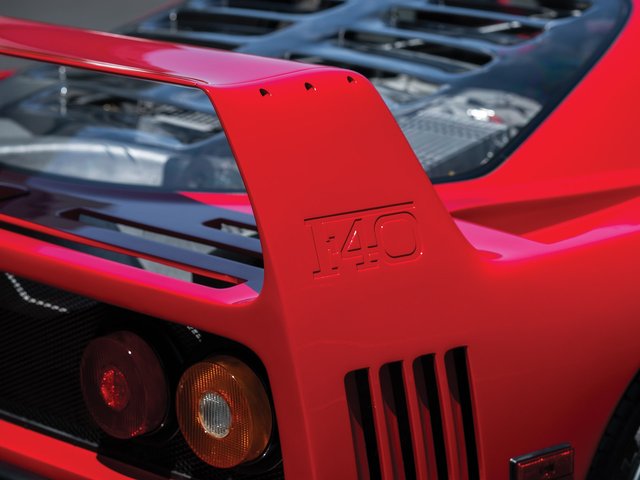 Last Posts on Car
Jaguar Pirana
Jaguar XJ13 Tempero
Maserati A6GCS
Porsche Type 64
Jaguar E-Type Series 1