Heading to the auction block in Monterey in August through RM Sotheby's, this 1974 Alfa Romeo 2000 GT Veloce is a special kind of cool with this coachwork by the Italian car-styling company, Bertone.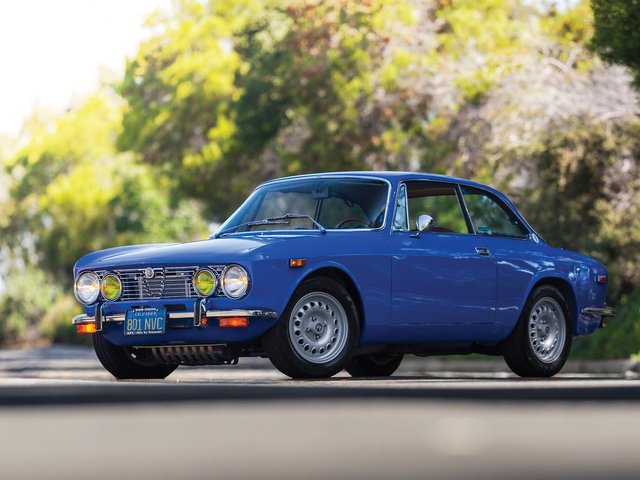 I like its color Azure Le Mans, nice little car... It reminds me of the Simca 1000 that my parents had in my youth. I don't know why, the design is quite different.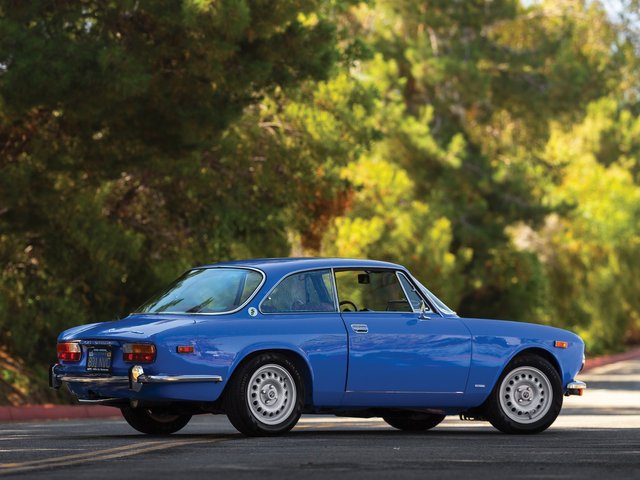 History of the Alfa Romeo 2000 GTV

The Alfa Romeo 2000 GT Veloce aka Alfa Romeo GTV was the successor of the 1750 presented in 1971 at the Gardone Riviera with a new engine (increased to 1,962 cc).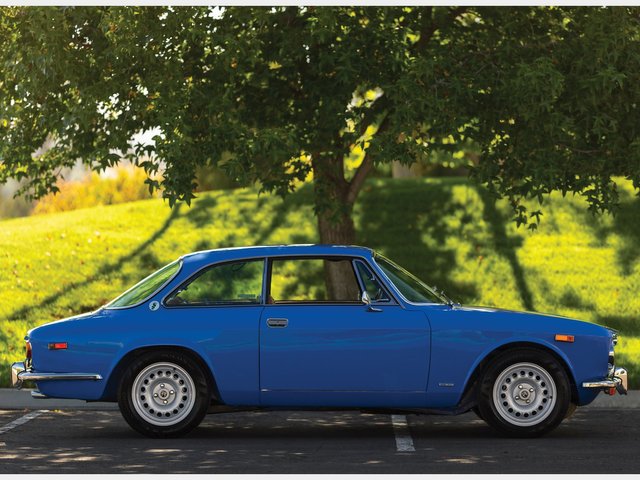 Alfa Romeo also improved the comfort in order to produce a fine grand tourer. 37,459 examples were built from 1971 to 1977 with 5,171 sent to US. The 2000 GTV has a new design with a different front grille and new interior.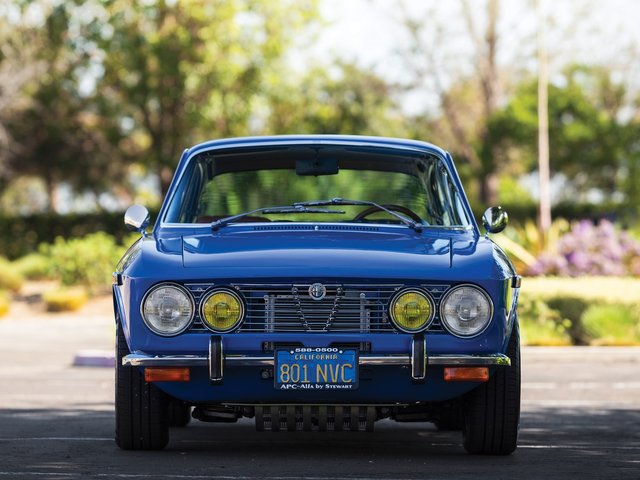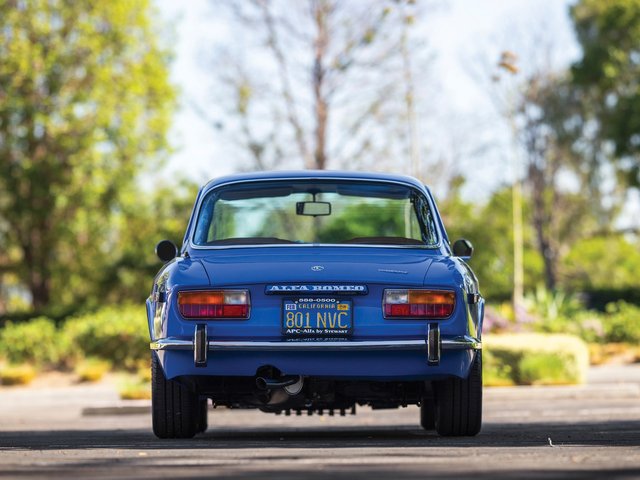 Specification

The Alfa Romeo 2000 GTV has 2-liter twin-cam four-cylinder engine producing 131 hp. It mated by five-speed manual transmission .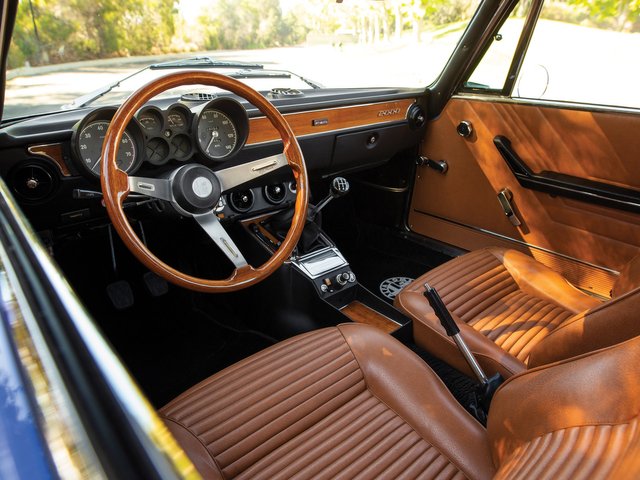 Finished in blue Azure Le Mans, this model was restored by Alfa Romeo specialists, Alfa Performance Connection (Orange County, California).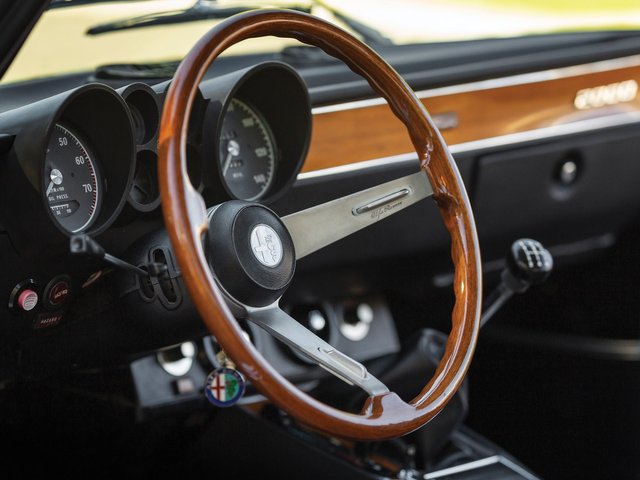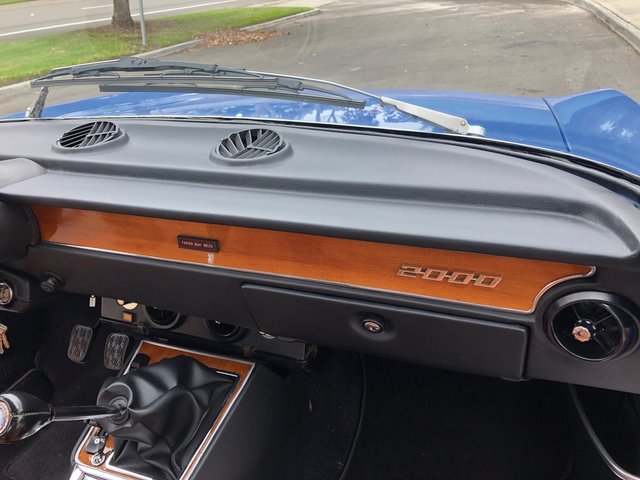 Lot Auction

During this sale :
| | | |
| --- | --- | --- |
| Porsche Type 64 | Unknown | More |
| Maserati A6GCS | $US 3,750,000 | More |
| Jaguar XJ13 Recreation by Tempero | Unknown | More |
| Jaguar Pirana | Unknown | More |
| Ferrari F40 | Unknown | More |
| Facel-Vega FVS | Unknown | More |
| DeTomaso Pantera Si | Unknown | More |
| Shelby GT350 H | Unknown | More |
| Ferrari 375 MM Coupe | $US 5,000,000 | More |
| Lancia Aurelia B24S | Unknown | More |
| Ferrari 196 SP Fantuzzi | $US 8,000,000 | More |
| Jaguar XK 120 Roadster | Unknown | More |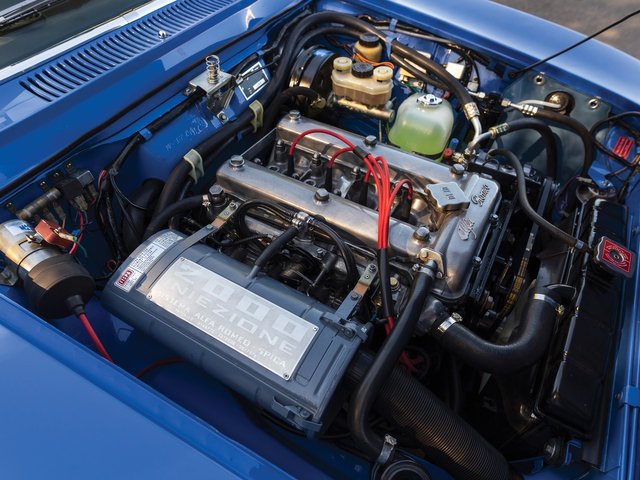 Sources
RM Sotheby's Monterey Sale
Lot : Alfa Romeo 2000 GTV
On Wiki :
Alfa Romeo 2000 GT Veloce
Bertone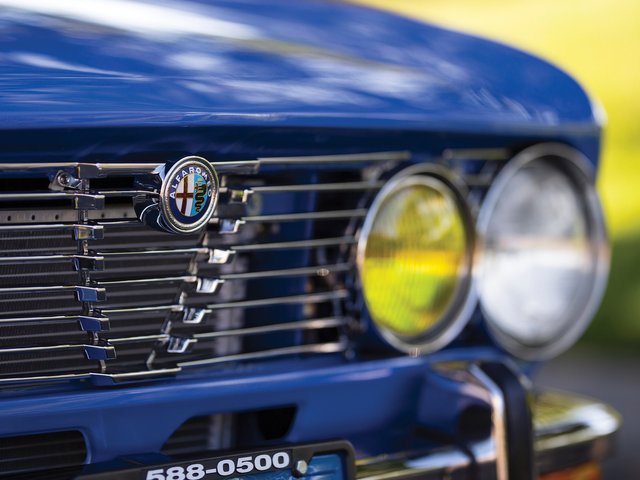 Last Posts on Car
Jaguar XK 120 Roadster
Ferrari 196 SP Fantuzzi
Lancia Aurelia B24S
Ferrari 375 MM Coupe
Shelby GT350 H