This summer, during the Monterey Sale, this unique 1967 Jaguar Pirana by Bertone will heading to auction through RM Sotheby's.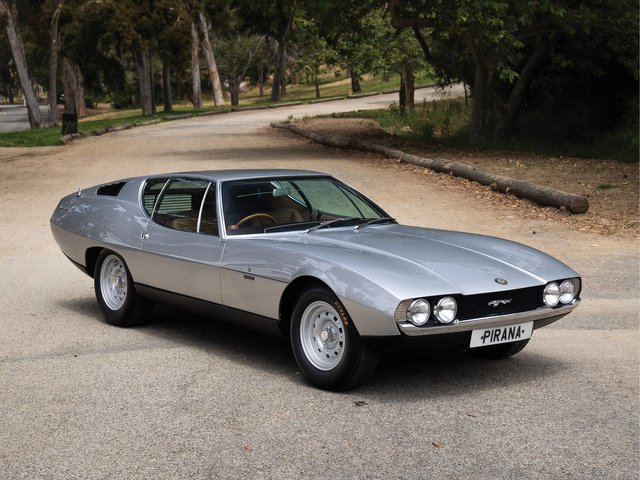 The story behind this concept car is very interesting, a simple discussion can lead far...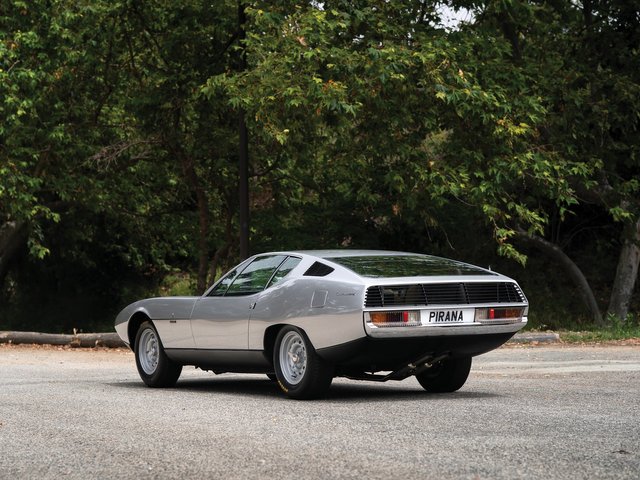 History of the Jaguar Pirana

The Jaguar Pirana or Bertone Pirana is a concept car created in just 6 months by Bertone thanks to The Daily Telegraph Magazine and its editor, John Anstey, in order to promote its weekend edition. During the 1967 Geneva motor show, Anstey asked "If you could build your dream car, what would it be?" to some his friends. And the Daily provided a huge budget, GBP 20,000 less than $US 400,000 in today's dollars, for the realisation of this luxury Grand Touring two-seat coupe based on the chassis of the Jaguar E-Type.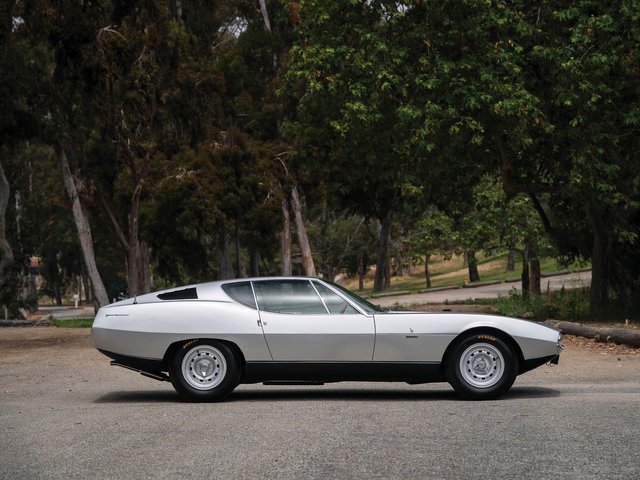 Sir William Lyons, Jaguar cofounder, was agreed to sell an E-Type 2+2 chassis for this project. As Anstey wanted his car ready for Earls Court Motor Show in October, he approached Nuccio Bertone of Carrozzeria Bertone (Turin) who was quickly convinced. Marcello Gandini, Bertone designer known for Lamborghini Miura and Marzal (inspiration for the Pirana and the Lamborghini Espada), was in charge of the bodywork. 5 months later the GT was presented in the 1967 London Motor Show at Earl's Court.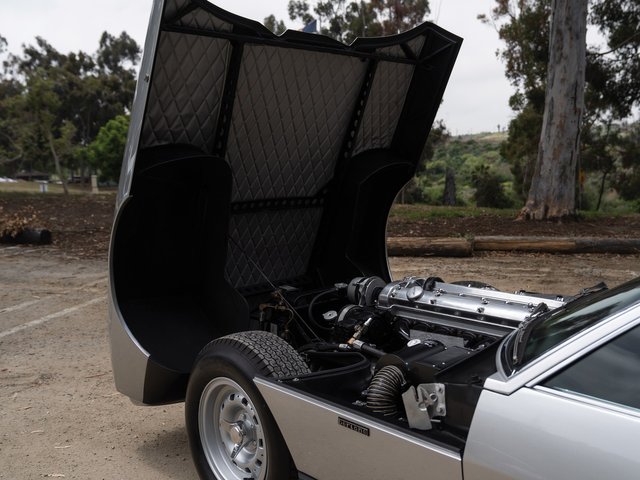 After appareances in Turin in 1967 and in New York and Montreal the next year, the Pirana was sold $US 16,000 by the Daily to recoup the investment. Nothing until 2010 when the car was on sale on eBay for $US 150,000, no bid. Later, it was bought by Ed Superfon, founder of the VIP Toy Store (Los Angeles) for $US 350,000 who completely restored it.
What will be its selling price this time ? Mystery...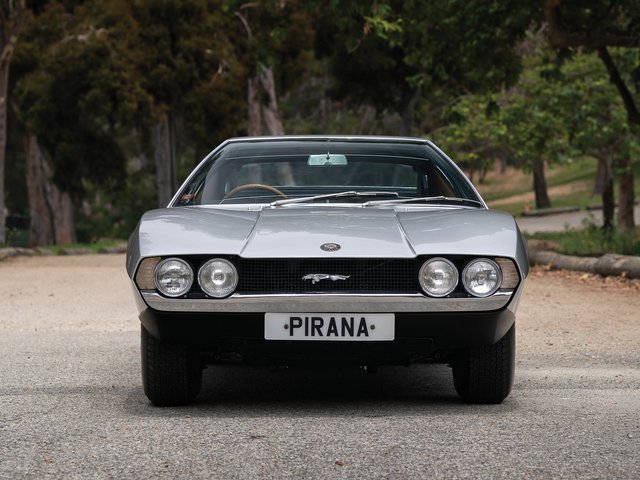 Specification

The Jaguar Pirana has 4235cc DOHC I-6 engine with triple SU HD8 carburetors producing 265 hp at 5400 rpm. It can reach the 100 kmh in 8 seconds.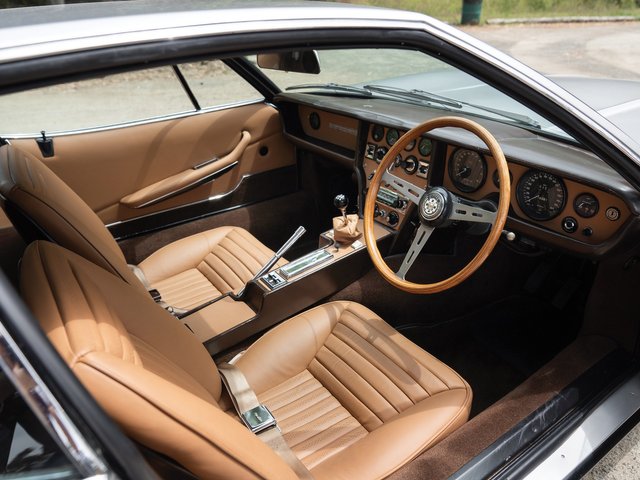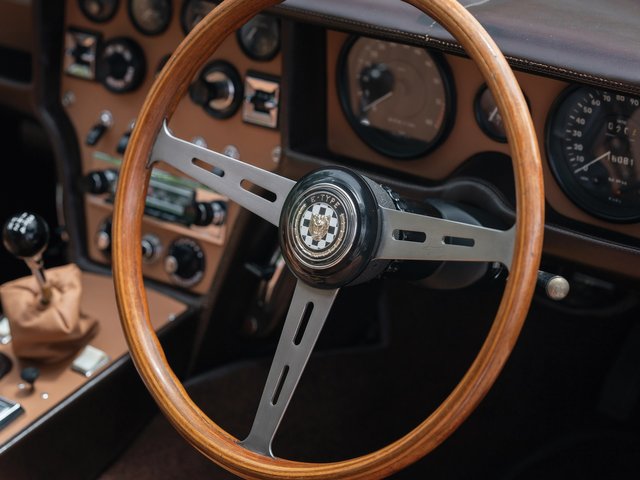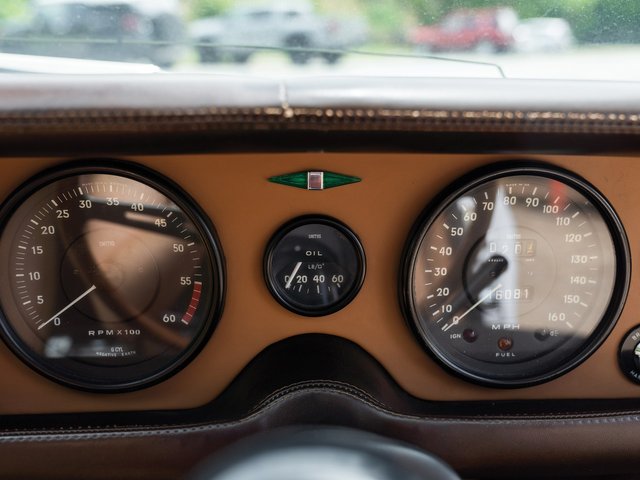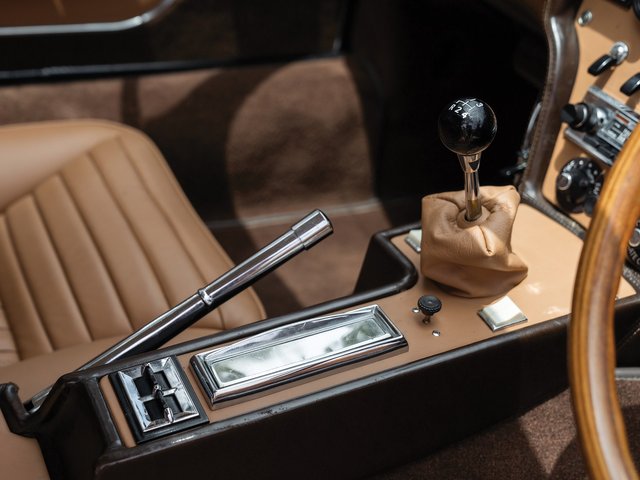 Lot Auction

During this sale :
| | | |
| --- | --- | --- |
| Porsche Type 64 | Unknown | More |
| Maserati A6GCS | $US 3,750,000 | More |
| Jaguar XJ13 Recreation by Tempero | Unknown | More |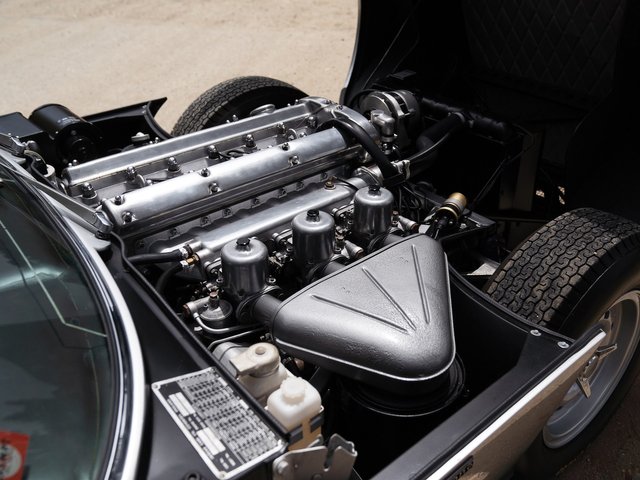 Sources
RM Sotheby's Monterey Sale
Lot : Jaguar Pirana
On Wiki :
Jaguar Pirana
Bertone
Marcello Gandini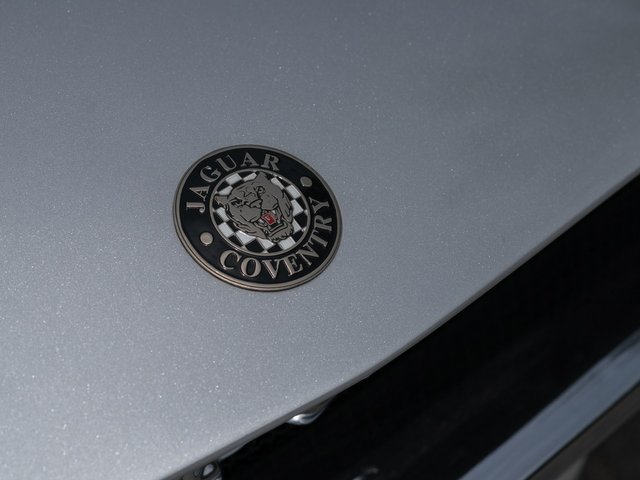 Last Posts on Car
Jaguar XJ13 Tempero
Maserati A6GCS
Porsche Type 64
Jaguar E-Type Series 1
Porsche 911 S

Bonus Video

1967 Earls Court London Motor Show