First post about Facel Vega, French manufacturer of steel furniture who produces cars in 50's... And one of example , 1958 Facel-Vega FVS Series 4 Sport Coupe will heading to auction through RM Sotheby's this summer during its Monterey Sale.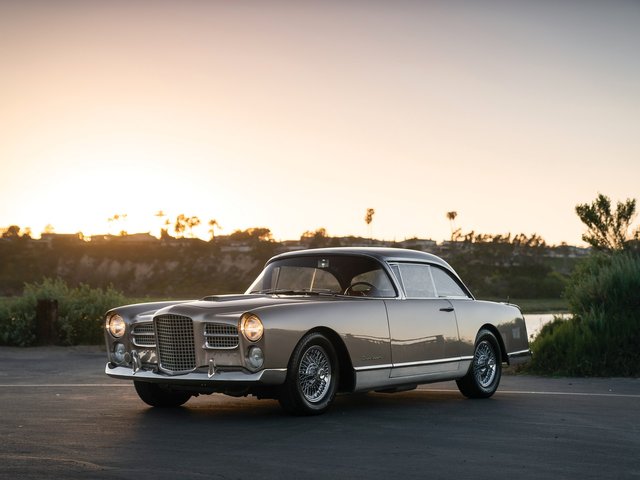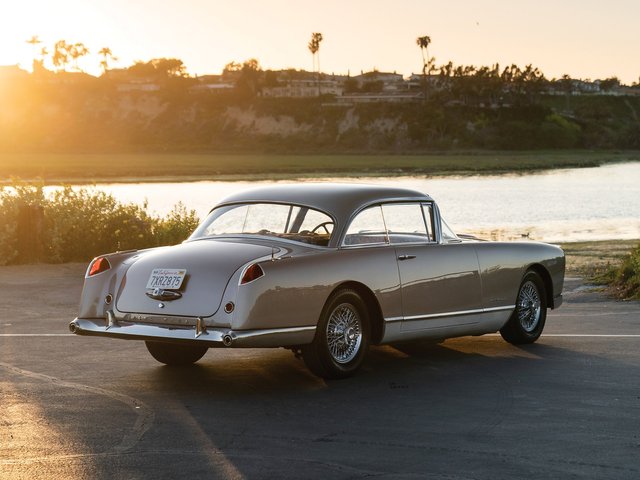 History of the Facel-Vega FVS

First the story behind Forges et Ateliers de Construction d'Eure et de Loire aka Facel, it was founded in 1938 as manufacturer of steel furniture, especially machine tools for the aircraft industry. In 1945, Facel began to build car bodies for Simca, Ford, Panhard and Delahaye thanks to Jean Daninos (1906-2001). In 1954, the first model was introduced during Paris Salon, the Vega, a luxurious four seater with a 180 hp DeSoto Hemi engine.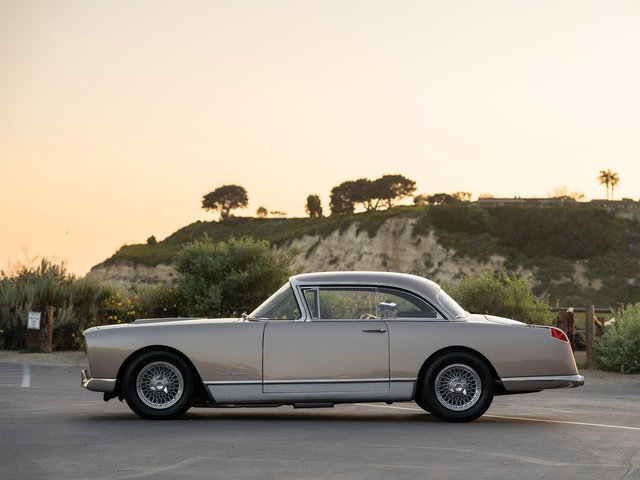 The Facel-Vega FVS was produced between 1957 and 1958. Only 67 FVS Series 4 (FVS stands for Facel Vega Sport) were built and only 36 examples with the Chrysler 300 FirePower Typhoon Hemi engine.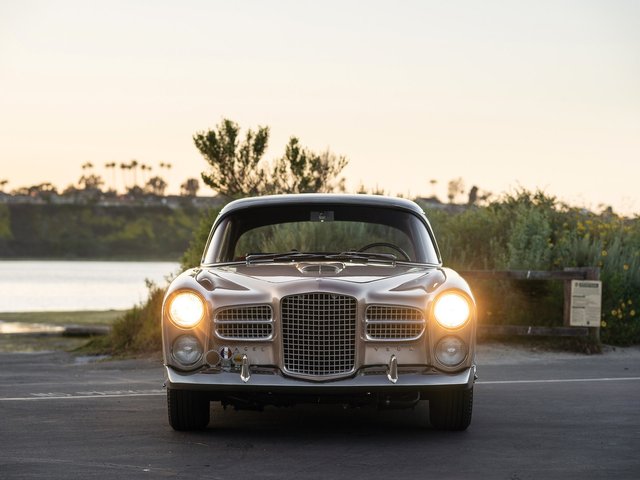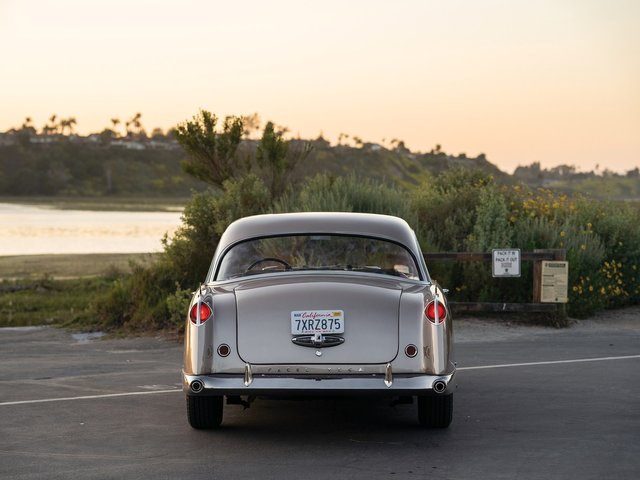 Unfortunately, the company declared bankrupt by 1965 because of their failure of the Facellia, the first sports car model.
Specification

The Facel-Vega FVS has a Chrysler 300 FirePower Typhoon Hemi engine producing 325 hp.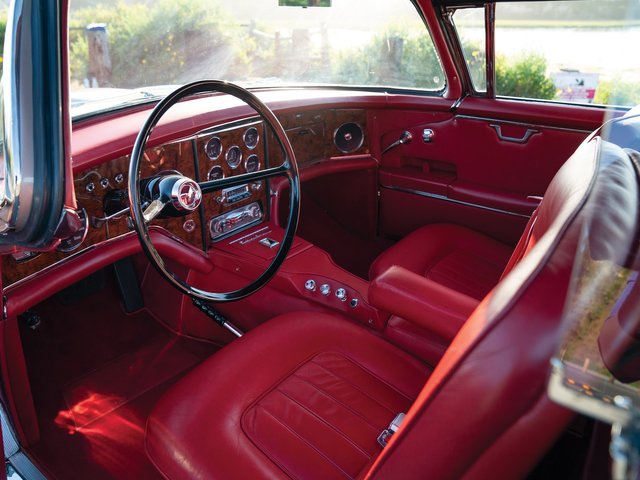 This model was completely restored in 2012. Beautiful example with a stunning red leather interior.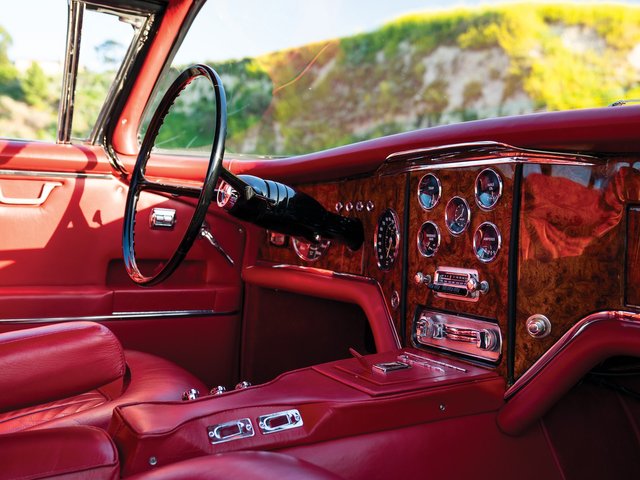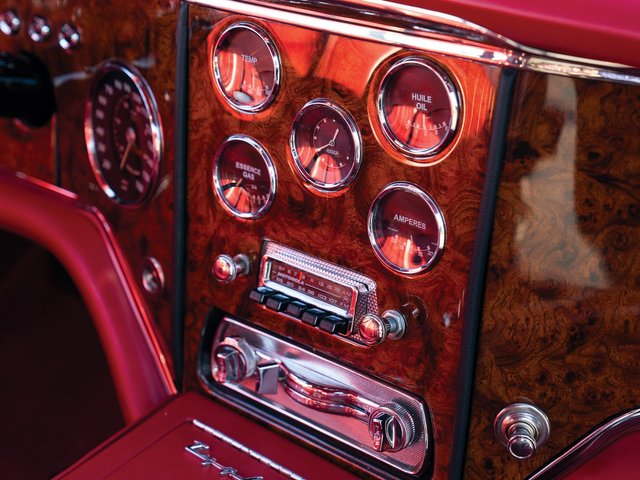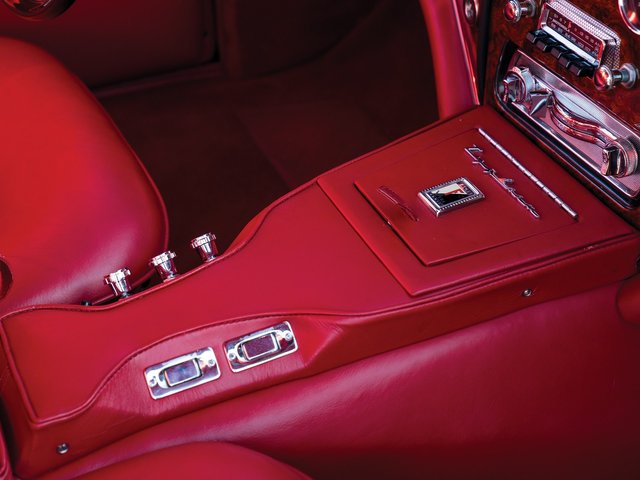 Lot Auction

During this sale :
| | | |
| --- | --- | --- |
| Porsche Type 64 | Unknown | More |
| Maserati A6GCS | $US 3,750,000 | More |
| Jaguar XJ13 Recreation by Tempero | Unknown | More |
| Jaguar Pirana | Unknown | More |
| Ferrari F40 | Unknown | More |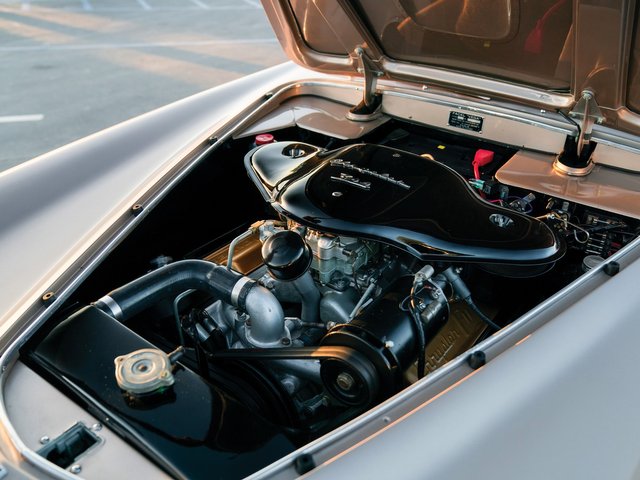 Sources
RM Sotheby's Monterey Sale
Lot : Facel-Vega FVS
On Wiki :
Facel
Facel-Vega FVS
Jean Daninos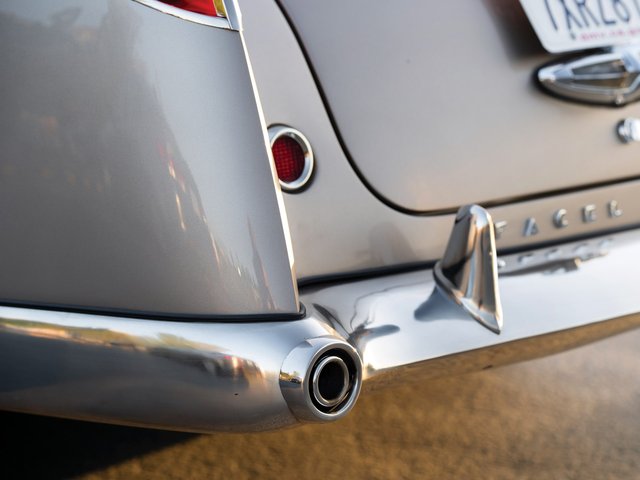 Last Posts on Car
Ferrari F40
Jaguar Pirana
Jaguar XJ13 Tempero
Maserati A6GCS
Porsche Type 64