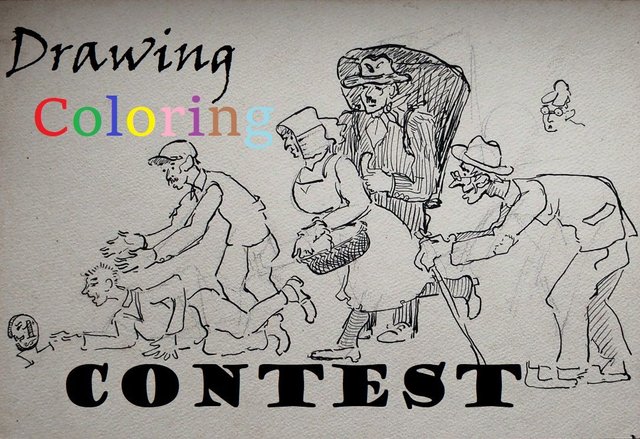 A couple of weeks ago, I shared with you a drawing made by my great-grandfather in the 1960's.
This drawing generated a few interesting conversations (as per the nature of its meaning - open to interpretations of course), and after a few interactions, the idea of organizing a coloring contest was born.
I think my great-grandfather would approve, so why not?!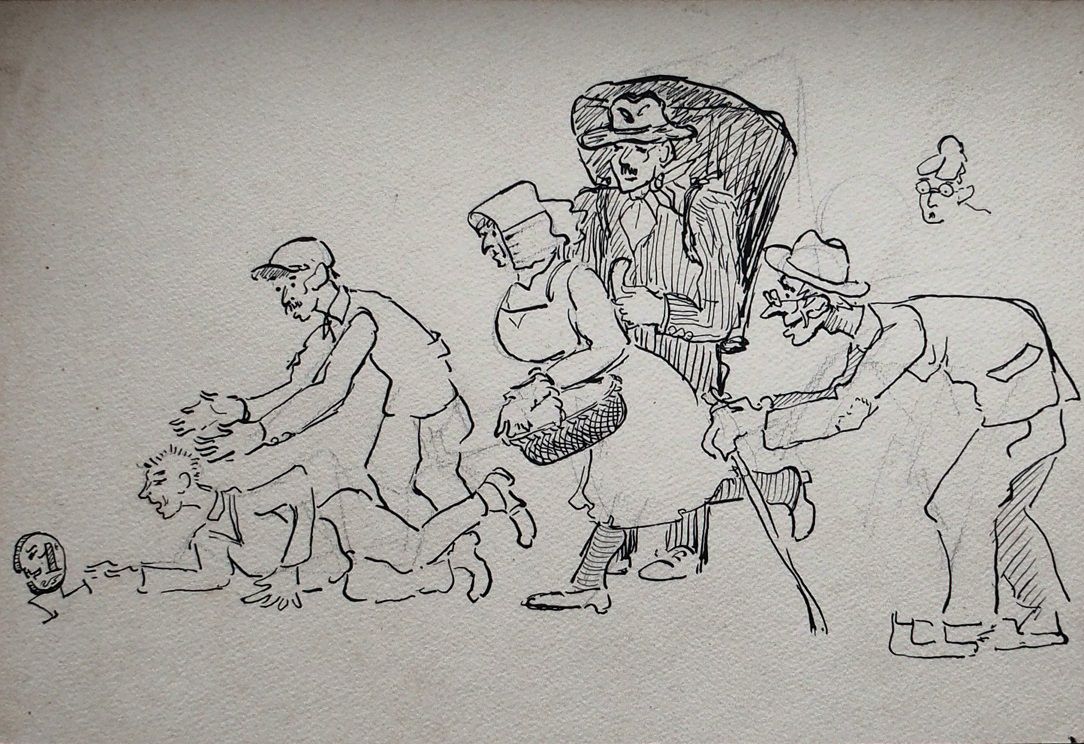 Click here to get the (slightly) larger version
Let's give this drawing a little more life and color!
Here's what I'm looking for:
incorporate a motto/catchphrase/title to the drawing
you are free to take out or add any elements you wish (if you wish to change the coin to something else for example, something that has more meaning to you, then by all means, be my guest)
you must draw the rest of the body of the lady in the back (only the head appears)
provide a small description with your drawing (explain your title, give details of the process, explain the medium used and/or why you added/took away certain elements...)
Rules and guidelines for the contest:
one submission per person
create your own post featuring your drawing + drop the link of your post in the comments below (or I will miss it)
you are free to use any medium you wish (pencils, digital, collage... whatever floats your boat)
submissions will no longer be accepted after the post has payed out in 7 days
if you enter this contest, please also upvote this post (all sbd's from the post go to charity)
The judges will be myself, the lovely @immarojas who is also kindly donating 5 SBD to the winners and is part of the @steemph team, @natureofbeing will also help thanks to her artistic eye and attention to detail, and @abh12345 whose Curation League is another great contest you can enter.
Winners:




1rst place: 5 SBD




2nd place: 3 SBD




3rd place: 2 SBD
All SBD's generated by this post will be donated to A Walk Of Hope project by @steemph
The more you vote, the more you help.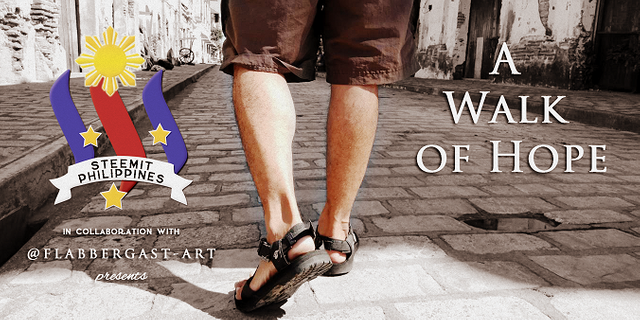 Our steemian friend @flabbergast-art and his team in the Philippines are about to embark on a journey: a walk through the towns and villages of Visayas and Mindanao, doing what they love best, teaching Music and Arts to the underprivileged.
target population in this tour will be of elementary kids, high school students, inmates, special education kids and out of school youth. There are also talks of reaching out to the teachers and do Music and Arts workshops if it can be arranged.
click here for further info
So grab your pencils and let's see what you got!
Don't be afraid to be provocative and/or funny. The sky's the limit!
(but keep it clean😉)

Don't hesitate to leave comments and ask questions if need be.
Special shout out to @majes.tytyty for creating a how-to-enlarge-photo tutorial
To view some of my previous posts, click on the links below:
---
---
"Learning is not a race for information, it is a walk of discovery" - Jane Healy