A Dollar A Day : meet the project founders : Oliver @tpkidkai of ScholarsPH in the Philippines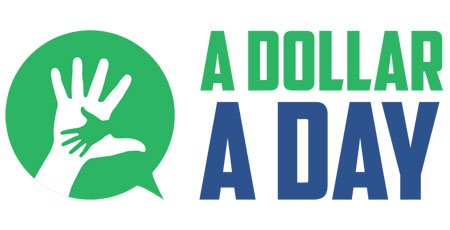 Here is the eighth in the Meet the Project Founders series.

Today we are visiting the Philippines to meet Oliver @tpkidkai of ScholarsPH in the Philippines.


Oliver @tpkidkai is part of the team behind the very successul ScholarsPH @scholarsph project helping fund disadvantaged young people through their further education studies.
---
Oliver @tpkidkai of ScholarsPH in the Philippines

1. Tell us a little about yourself... who you are, where you and what you do?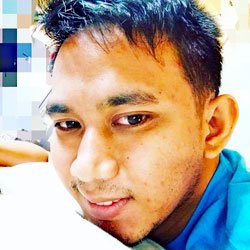 My name is Oliver but on steem I go by the username @tpkidkai.
I am from Laguna Philippines a few kilometers away from the capital which is Metro Manila. Right now I am a Call Center Representative at a company here in the Philippines as well. The account that I am working on is Collections for Mortgage.
2. How did you find steem?


Around June of last year I found steem from a Facebook friend posting that I could earn some few monies by doing some writeups. As a frustrated blogger I told myself that this can be an avenue for me to grow my audience and to know more about myself and my skills. Luckily joining steem opened a lot of doors for me which led me to my awesome friends here.
3. Tell us about your project... what it does , where you operate, who you work with?


I am involved with the ScholarsPH project as one of the project leaders. Originally our goal was to support one student only which is Tagum Davao. However because of the support that we got from other people we have been able to expand the project further thus giving opportunity to more students. A dollar a day is one of the major contributors to ScholarsPH.
ScholarsPH supports the students by giving them monthly stipends of at least $20.00 each month. Some may be thinking that it is a small amount and sometimes we agree that we should add more especially now that they are in the tertiary level and expenses are astronomically high.
We operate in the Philippines and I am working with my team which includes @chinitacharmer and @jazzhero. Each time that we will be choosing a scholar to be supported we do a consensus together with the folks from TagalogTrail community and we vote on who do we think should be awarded the funds.
4. What made you decide to start your project?


Originally the plan was to create a book for us. It was never our intention to have a scholarship project. We decided to have an anthology of written stories by the Filipino Steemians. However, since the downfall of Steem in the market we have decided to just create a different project.
We were moved when @chinitacharmer shared a story about Myke on how he works in a fastfood chain to support his studies and we said to ourselves that rather than celebrating our success it is way better to create something that can help others and also promote the Steem blockchain to people who are not aware of it.
5. What do you enjoy most about running your project?


The best part is we can become a part of the journey of the students who are reaching their dreams. This is what we truly enjoy seeing those kids be able to survive the month by the support that we are able to give to them.
6. What do you enjoy least or find most difficult about running your project?


The challenge that we are facing right now is looking for funds to support the program. Our goal is not only to give monthly stippend to the student but hopefully we can support them on their tuition fee in the future. In that way what the scholars will just think about is doing well in school. And in that way they can become a blessing too in their families and hopefully they can give back to others on what they receive. We always believe in the pay-it-forward mentality in the family and hence that is what I want to share to others too.
7. What are your hopes and plans for your project in five years time?


I do hope that the program will still be up and running. Right now we created a website called scholarsph.com so that we can also reach other people outside steem. We are doing the marketing of the project to people so that way we can sustain it further.
In 5 years time we will have a few people whom graduated from their course. The first one will be Carlo who is in his 4th year already and then followed by the other people. We do aspire that we can send off at least 3-4 people per year into graduation afterwards and continue this project into a local non-government organisation with the papers and legalities approved.
Since we are not connected to schools, our team is planning to partner with schools as well in the future to determine who is most qualified to get some allowances.
But right now what we aim for is at least that we can fully support those students in achieving their dreams.
8. What advice would you give to anyone else thinking of starting a charitable project on the steem blockchain?


If you have a project that you have in mind do not be afraid to create one! If it is a charity ask for help from your friends in the community. The Steem ecosystem is full of people that desire to help others. As we have discussed with the team, there are a lot of people who want to help but they really do not know how.
So if you have something in store make sure to give it a try. Provide the documents needed and also the goals that you set.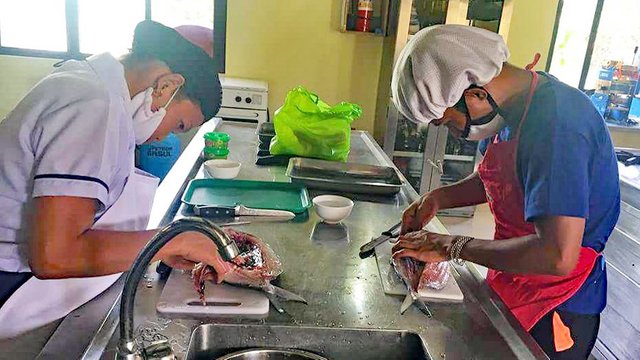 ---
---
HOW TO SUPPORT A DOLLAR A DAY


The A Dollar A Day project is based on the simple idea of people donating one Steem Backed Dollar (SBD) each day. Those SBDs are pooled to give to a bigger daily donation to a good cause around the world.
If you would like to support the work of A Dollar A Day there are five ways you can help :
Just send SBDs for however many days you would like to support to @adollaraday. You can also send steem and these will be converted to the equivalent number of SBD.
---
A Dollar A Day uses SteemAuto to vote on the posts of all the projects currently supported to provide an extra regular income. The aim is to achieve sufficient steempower to provide a $1 upvote to each project each day.
Delegations of all sizes are welcome - you can use these links for quick delegations :
Delegators (and regular donors) also receive a small auto-vote as a token of appreciation.
---
3. Follow the @adollaraday curation trail


We have recently set up a curation trail for the @adollaraday account. You can follow this to help the projects A Dollar A Day supports. Check out @cryptocurator's excellent post for more informaton about the A Dollar A Day Curation Trail :
---
All upvotes on @adollaraday posts are welcome. All post rewards are ploughed back into supporting the project.
If you can add @adollaraday to your auto-voter even better.
---
---
Thank you for your support.
---
---
Previous A Dollar A Day posts :
---
---
[ logo by @hungryhustle // photos provided by @tpkidkai & ScholarsPH ]