A Dollar A Day : meet the project founders : Darlenys Romero of Steemchurch Venezuela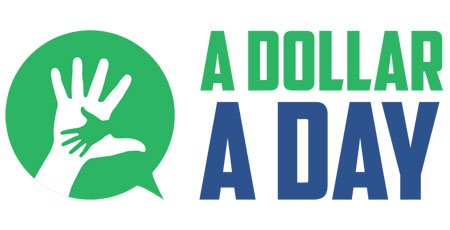 Here is the second in the Meet the Project Founders series.

Today I would like to introduce Darlenys Romero @darlenys01 of SteemChurch Venezuela @sc-v.

Since joining steem in September 2017 Darlenys has come forward to lead the amazing work of Steemchurch Venezuela. She is currently engaged in the new Bread from Heaven project, an excellent scheme helping to feed many malnourished children in economically troubled Venezuela.


SteemChurch was founded in 2017 by @SirKnight to promote Christian values and activities on the steem blockchain. Emilio Cabrera of Venezuela (@emiliocabrera) has recently been appointed Archbishop and Chief Executive Officer of SteemChurch.
---
Darlenys Romero of Steemchurch Venezuela

1. Tell us a little about yourself... who you are, where you and what you do?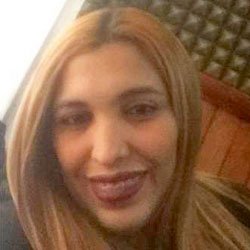 I am Darlenys Romero. I'm a Systems Engineer and a Christian. I live in Venezuela and I work in social projects, with foundations.
2. How did you find steem?


Some friends asked me to do a montage for a meetup, that's how I met him.
3. Tell us about your project... what it does , where you operate, who you work with?


I have several projects, but the most important one is 'Bread from Heaven', a fixed and mobile children's dining room, destined to provide food for children suffering from malnutrition and social risk in Venezuela.
4. What made you decide to start your project?


The current inflationary and humanitarian crisis that wraps my country, where the number of children suffering from malnutrition increases every day.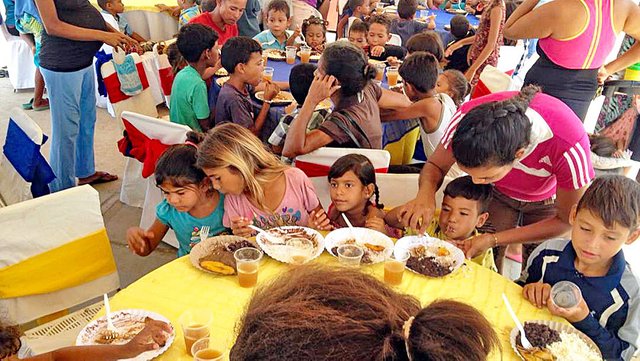 5. What do you enjoy most about running your project?


I enjoy the love and the time I eat with the children. I impact lives through this. I feel that the food is just an excuse from God for the people to know him.
6. What do you enjoy least or find most difficult about running your project?


The most difficult thing without a doubt is the issue of inflation and budget management.
7. What are your hopes and plans for your project in five years time?


In five years I hope to see the social project Crusade for Freedom of Steemchurch Venezuela come to fruition. This consists of a comprehensive training center (shelter, dining room, school, health center).
8. What advice would you give to anyone else thinking of starting a charitable project on the steem blockchain?


Have a well-established, transparent plan, know where you want to go and fight to achieve your dreams.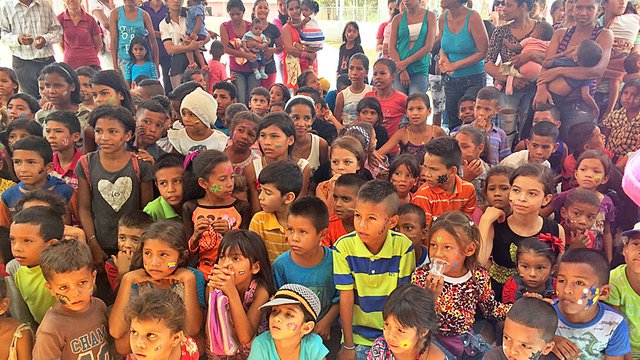 ---
---
HOW TO SUPPORT A DOLLAR A DAY


The A Dollar A Day project is based on the simple idea of people donating one Steem Backed Dollar (SBD) each day. Those SBDs are pooled to give to a bigger daily donation to a good cause around the world.
If you would like to support the work of A Dollar A Day there are five ways you can help :
Just send SBDs for however many days you would like to support to @adollaraday. You can also send steem and these will be converted to the equivalent number of SBD.
---
A Dollar A Day uses SteemAuto to vote on the posts of all the projects currently supported to provide an extra regular income. The aim is to achieve sufficient steempower to provide a $1 upvote to each project each day.
Delegations of all sizes are welcome - you can use these links for quick delegations :
Delegators (and regular donors) also receive a small auto-vote as a token of appreciation.
---
3. Follow the @adollaraday curation trail


We have recently set up a curation trail for the @adollaraday account. You can follow this to help the projects A Dollar A Day supports. Check out @cryptocurator's excellent post for more informaton about the A Dollar A Day Curation Trail :
---
All upvotes on @adollaraday posts are welcome. All post rewards are ploughed back into supporting the project.
If you can add @adollaraday to your auto-voter even better.
---
---
Thank you for your support.
---
---
Previous A Dollar A Day posts :
---
---
[ logo by @hungryhustle // photos provided by Darlenys Romero of Steemchurch Venezuela @sc-v]