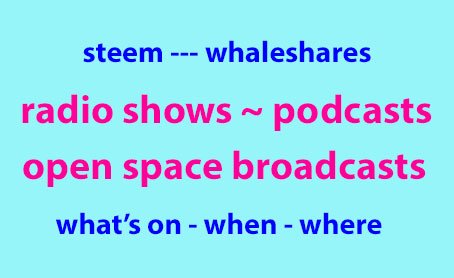 What goes down, must come up...

Well that's my theory. And it surely is a great time to buy. Bring on the new dolphins, bring on the new orcas, bring on the new whales...

Rather quiet on the show front this past week. But there are still audiences to be had.

No show changes to report this week.

But I am very much looking forward to the second UK Steem Virtual Meetup on my show on Thursday.

---
---
Pennsif's Random Radio - Thursdays on MSP Waves - What's Coming Up...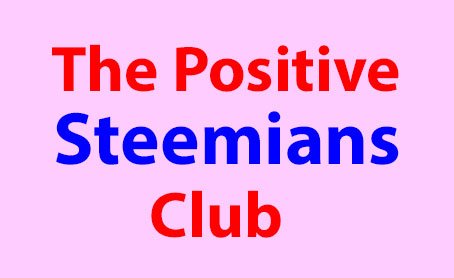 Last Thursday I kicked off The Positive Steemians Club with @xcountytravelers, @anomadsoul, @coruscate, @sagescrub, @mountainjewel, @leotrap and @future24. Some really great initiatives and projects going on.
Here is the recording in case you missed it...
I will be revisiting The Positive Steemians Club in a couple of weeks (6 December) when I have @nathanmars coming on the show.
---
UK Steem Virtual Meetup - Thursday 29 November


On this Thursday's show (29 Thursday) I will be hosting the second UK Steem Virtual Meetup.
There are already a whole bunch of UK steemians coming along including @c0ff33a, @starkerz, @article61, @basilmarples, @kabir88...
UK Steem is on the up - now with 143 active steemians in the UK...
Look out for great things from Steem in Britain.
---
---
Support from DSound and Witness @prc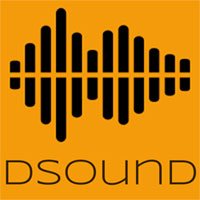 Pedro of DSound very kindly supports these listings. His generous upvote for the post allows me to dedicate many hours each week maintaining and producing these listings.
In case you didn't know Pedro runs the @prc witness.
If you have any spare witness votes please do consider giving a vote to @prc to show gratitude for his support for this listings service.
You can read his latest witness update here...
DSound is moving ahead in leaps and bounds. The new instant play facility works perfectly, and at SteemFest 3 Pedro announced some amazing new features for the imminent DSound beta version. Keeps your ears and eyes open for a post giving more details.
---
---
If you know of any other relevant shows that I haven't included please do put the details in a comment below or DM me on Discord @pennsif#9921 . Also please let me know of any changes to the shows already listed

---
The times for the shows are all shown in Coordinated Universal Time UTC/GMT - which is currently UK time. There are numerous sites on the web for converting UTC to your local time. This one looks particularly useful worldtimebuddy.com
---
SteemRadio : schedule of shows for week beginning 26 November 2018


---
---
MORE OF MY POSTS...
---
---
| | |
| --- | --- |
| These weekly listings are supported by DSound | |
---
---
[ graphic from @pennsif & DSound ]