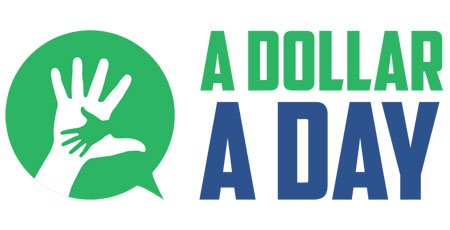 Here is the third in the Meet the Project Founders series.

Today we travel to the other side of the world to the Philippines to get to know Gini Anacay Aala @aalagenesis of Creative Street @creativestreet.


Gini is an artist, engineer, teacher, illustrator, musician, photographer and founder of Creative Street, a free art workshop.
---
Genesis Anacay Aala (Gini) of Creative Street in the Philippines

1. Tell us a little about yourself... who you are, where you and what you do?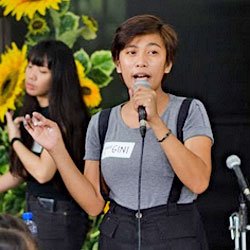 Genesis Anacay Aala, also known as Gini, is an electronics engineer and a visual artist based in Cavite. She focuses on drawing and interpreting the eyes and facial expressions of women using watercolor, graphite and ink. She also does abstract paintings showing nature and cosmic scenes with metallic accent and geometrical figures. She also incorporates electronics in some of her artworks.
Her art is a mixture of dark and enchanted fantasy. She is highly influenced by her father who is a portrait and landscape artist.
Gini has performed several live art sessions and exhibits (including group exhibits). She is one of the artists of Hate Collective and Lunas Ph. She has also been featured in two Philippine national television shows. She has also judged different schools' art and photo contests in Cavite.
She has also initiated an art group movement called Creative Street with an advocacy of sharing art lessons and skills to children especially the unfortunate ones. Their first art workshop took place on 16 May 2018. The movement is continuing to grow.
2. How did you find steem?


Steem was introduced to me by an online friend @deveerei in 2017. He told me that I can post my art, photography and blog about them on this platform. Which I have enjoyed doing.
3. Tell us about your project... what it does , where you operate, who you work with?


Creative Street (@creativestreet) is a group of young artists and youth volunteers. Most of the original members were my friends and former workmates, but since then the community has grown among common friends and artists. We are now more than 20 who are dedicated to conduct and facilitate free art workshops for the children in the Philippines.
Creative Street started among the street children of Manila with a workshop held at Rizal Park last May 2018. Now our mission and vision is to reach every child in the Philippines, no matter what status they have, and teach them the values of art and crafts.
This is our core definition :
Doodling with crayons, pencils and other art materials is one of the most enjoyable parts of childhood. Most artists started out because they were inspired when they held and tried out a chosen art material/medium when they were still young.
Unfortunately, there are children who cannot afford to have a decent pencil or a box of crayons due to poverty.
In line with this, I have initiated to conduct simple art workshops for the less fortunate children. And with the help of my other volunteer artist friends, we aim to provide these free art lessons to the street children of Manila, hopefully catering to and assisting around 50 kids on every leg of Creative Street.
As artists, we just want to be able to share our talents and skills, and hopefully create a positive impact in the lives of these children. Because we believe that everyone has a talent in art that is just waiting to be tapped and we want to help them unleash their creativity through this initiative.
4. What made you decide to start your project?


It just started as a bucket list. I really wanted to teach children and do arts. So I decided to combine these two in a workshop. I called for volunteers and they helped me. I was surprised when they asked how they could do more for this cause. And I was really delighted to reach out my hands for the children. So every other month, we are conducting the workshop and strategically planning the program.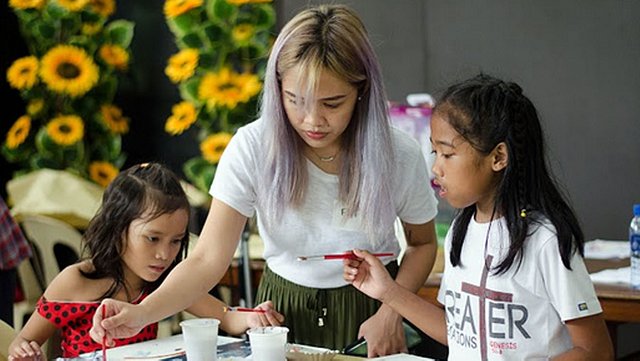 5. What do you enjoy most about running your project?


It's about the smiles of the kids, the laughter and joy we see.
It's about their eagerness to learn and seeing them unleashing their creativity is what makes us continue the project.
6. What do you enjoy least or find most difficult about running your project?


It's hard to find a venue and resources for every project, We need to raise funds for 50 students each session. That's why we use part of our own money and then Steem came to our way. Since posts and upvotes gives us rewards, why not use this platform to get more funds.
Then A Dollar A Day and many steemers came to support us 😊
It's also hard to handle the crowd since we are commonly doing it in public places, but we let them in and let them join the workshop too 😊
7. What are your hopes and plans for your project in five years time?


We, in Creative Street want to reach out to every child in the whole of the Philippines, and share our advocacy. Because we believe that the children have the most creative minds.
We also want to share and give them even a simple art set so they can continue doing what they want.
We are planning to register Creative Street as a legit Non-Profit and a Non-Government Organization in our country too.
8. What advice would you give to anyone else thinking of starting a charitable project on the steem blockchain?


Advice...
Hear what your heart says.
Do what you want and make sure it is good and right and clean.
Don't be afraid to start and do your cause.
State your mission and vision clear and make sure to be direct to the point :)
There are a lot of people who can collaborate and would love to help. You are not alone, so don't be afraid that it might not succeed. The important thing is you really want to help 😊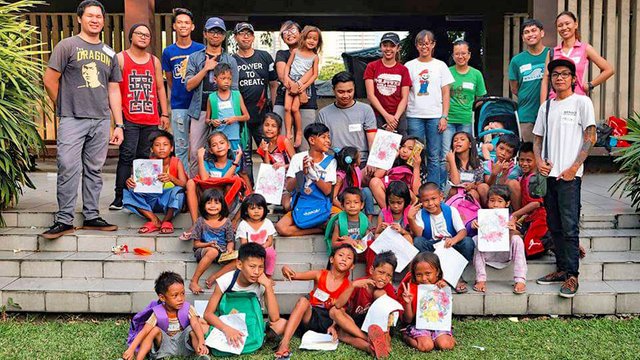 ---
---
HOW TO SUPPORT A DOLLAR A DAY


The A Dollar A Day project is based on the simple idea of people donating one Steem Backed Dollar (SBD) each day. Those SBDs are pooled to give to a bigger daily donation to a good cause around the world.
If you would like to support the work of A Dollar A Day there are five ways you can help :
Just send SBDs for however many days you would like to support to @adollaraday. You can also send steem and these will be converted to the equivalent number of SBD.
---
A Dollar A Day uses SteemAuto to vote on the posts of all the projects currently supported to provide an extra regular income. The aim is to achieve sufficient steempower to provide a $1 upvote to each project each day.
Delegations of all sizes are welcome - you can use these links for quick delegations :
Delegators (and regular donors) also receive a small auto-vote as a token of appreciation.
---
3. Follow the @adollaraday curation trail


We have recently set up a curation trail for the @adollaraday account. You can follow this to help the projects A Dollar A Day supports. Check out @cryptocurator's excellent post for more informaton about the A Dollar A Day Curation Trail :
---
All upvotes on @adollaraday posts are welcome. All post rewards are ploughed back into supporting the project.
If you can add @adollaraday to your auto-voter even better.
---
---
Thank you for your support.
---
---
Previous A Dollar A Day posts :
---
---
[ logo by @hungryhustle // photos provided by Genesis Anacay Aala of Creative Street ]