Sci-Fi Novel, Origin Andromeda - Part 20 - Integrity and hard choices!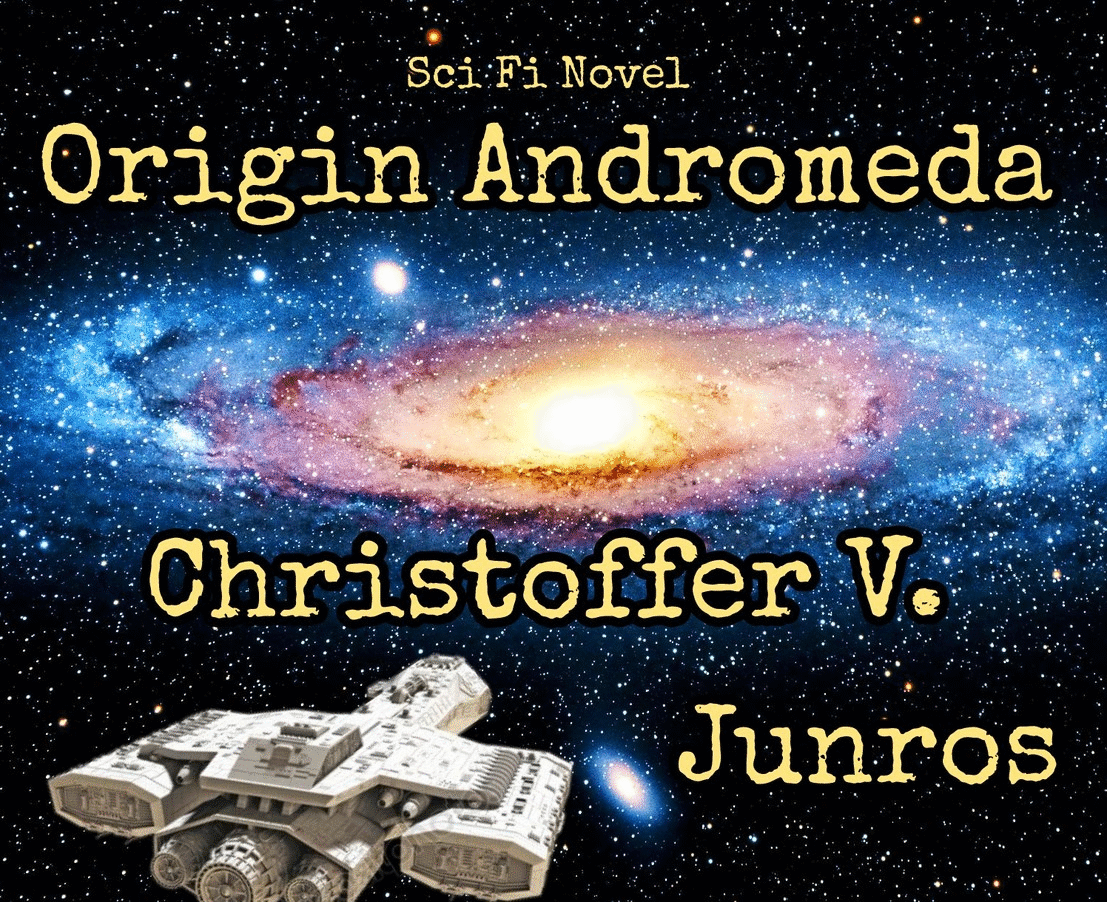 Part 20
They are gathered in one of Roukia's safehouses, located in the outskirts of Kionidoo. Before they arrived Roukia sent a request to other members of the old AA to join as spectators of this test. Bjorn and Roukia prepares the test environment for Henrik, going through the last adjustments and checking the source code for any parameters that need to be adjusted to better suit Henrik's physiology.
When they are sure that everything is correct Bjorn turn his attention to Henrik and explains that the test will be done in a chamber separated from the rest of the safehouse. That for the test to be verifiable and the results undeniable the procedure needs to be done in a controlled environment. Couple of members have now joined, veterans of old and new blood, with stern and curious eyes they look upon Henrik as he stands beside Roukia.
"It's up to you now Henrik to prove your worth, If you succeed, then I and the other members will support you and begin the work to rebuild the old AA network and spread the word of your mission, let's waste no time, let the test begin" Roukia says with a smile that Henrik thinks can be interpreted as mischievous and false, but quickly casts away that notion and focuses his energy towards the task at hand.
Henrik enters the test chamber and grabs the prepared cube with a gentle touch he triggers it to start the simulation. The simulation environment is at first almost empty of details, almost sterile. He finds himself standing in a room that is somewhat similar in the way it is constructed as his living room back in Earth. He sees the coach and simple pixelated resemblance of plants, all the colors are off to what he expects it to be, the room is grey and dull. Bjorn's friendly and focused voice is heard in the background.
"The environment you are in now my friend is different for everyone, it's drawn from your own mind and will evolve and transform around you depending on the choices you make from the challenges you will face, try to focus on an object you see and change it"
Henrik looks around in the room, his eyes close in on one of the plants in the corner Infront of him, he stares at it and focuses his will, after a while he gets the hang of it and succeeds with his wish to change to plant into a lamp, a simple practice task he figured. Now its time to pick up the pace, he wanders around the room, getting a feeling of the environment and what actions he can do, and what he cannot change, testing the boundaries of the code. As he moves around the room changes and more details are added from every footstep he makes, the rendering of the environment gets updated in real time.
"This reminds me a lot of the same interactivability that I have witnessed in VR games back on earth, except the graphics is undeniably perfect, I see no difference to this compared to what can be seen outside this virtual environment, I will proceed forward now and leave my old living room" Henrik says with a excited voice as he moves towards the next area, as he leaves the room he enters an area that shares no resemblance to his old living room or house.
The new environment tastes like Iron and Sulphur on his tongue, he is outside in some kind of wild lands and on the horizon over the tree tops he sees a disturbing sight of a green moon. It shines sinister in its appearance as Henrik turns his head around in fast and searching movements, trying to get his directions in order. He is surrounded by a forest, the trees look primeval as they stretch far into the sky. On top of a hill he sees an old mansion, with dark ivy growing on all sides of the building, only letting small sections of windows be visible to the naked eye. Henrik moves towards it.
"I don't know what my mind is up to or what kind of test this is but I'll soon find out I guess" he says for himself, almost as a reply to someone's question .
As he closes in on the mansion something catches his eye. A broad staircase leading to the entrance of the building, the only light that is emitted from the house comes from a lonely window on the top floor of the mansion.
"Someone or something is inside the building in front of me, this must be the beginning of the first test…I'm going inside" he says to let the spectators know his intentions and his dedication as he proceeds up the stairs. Henrik reaches toward the large door handle that greets him welcome, slowly opening the massive door by pulling it towards him.
"Wait, what is this?" Henrik gasps as he is sucked in through the opening, the door slamming shut behind him.
On the other side the environment is completely transformed, he is back on the Eclipse, standing in the lower corridor leading to the engine room, emergency lights are flashing rapidly in the corridor with the same sinister nuance of green as the moon before.
"I'm back at Eclipse, down low, proceeding with caution" Henrik says as he moves through the corridor.
"I see some kind of slimy substance on the walls and on the floor, will stay away from it just incase" Henrik mentions to the spectators, he walks in a slow and focused manner towards the engine room, taking mental notes of everything in front of him. In the air he can feel the presence of someone "I'm not alone in here…whoever you are or whatever you might be I will prevail", Henrik opens the door, visually inspecting the room before entering, the inside of the room looks somewhat as it should be looking, no indication of anything like in the corridor he now stands in.
As he enters he is met by the robot Mary, greeting him with a slowly buzzing noise of malfunctioning electronic and a very disfigured metal body, Henrik can see that cables are ripped apart from the arms, the air is thickened by the smoky odor of fried circuits. After a short while he determines that Mary isn't of more interest for the test and moves on, past the robot and further into the engine room, entering the engine compartment zone.
"The engines are not engaged, I see no further signs of anything unusual in here, it is spot on as it should be, except one thing" he reports to the outside, making sure that they know that he hasn't forgotten that this is a test and that they will give remarks on his every action, testing his limits. He moves alongside one of the large engines, slowly putting his left hand on to the mechanics and whistles for himself, Henrik is certain now that he isn't alone in the room, someone is lurking in the corner, ready to strike. As he reaches the end of the engine he stops, takes a breath and without any hesitation swiftly rotates his body one hundred and eighty degrees so as he faces the side he came from.
His eyes meet the horrifyingly greyish and cold face of the brought back to life dead body of Loukh, who now is much taller than he was as a living person, their gaze is locked to each other. Henrik twists in agony as Loukh pierces into Henrik's eyes and it feels like a blade is going through his brain as a nauseating headache grips the very existence of Henrik's world into its force. He can hear Moktai's agonizing voice whispering his need for help as Loukh grabs onto Henrik's shoulder before vanishing into thin air. Henrik does his best not to fall down on his knees and loose the last little control over his body that he still has, he can still feel the chillingly cold touch on his shoulder.
When the pain slowly releases its grip, a single word is stuck in Henrik's mind on repeat "Airlock, airlock…". He feel forced to obey the thought, so Henrik begins to move in a fast pace towards the nearest airlock he knows, he rushes out from the engine compartment, past Mary and up the stairs to the living areas.
Continuing past Loukh's old quarter he hears the faint sound of someone saying traitor, Henrik ignores this and fastens his pace, "I need to reach the airlock before it's too late" he shouts while at the same time feeling confused about what will happen when he arrives "Too late for what", not knowing what to expect. The corridor narrows in on him as he closes in on a passageway leading to one of the airlocks on the starboard side of the quarter deck. He feels faint and weakened as he once again faces the cold eyes of Loukh through the small round airlock porthole, standing with a straight back and with his arms pointed straight down, his face is completely emotionless.
"What do you want, what is my task?" Henrik begins to ask the pale figure inside. No answer.
Henrik notices that a countdown clock is positioned in front of Loukh, it begins to countdown from one hundred. As he gathers his thought a panel opens on the airlock hatch with two buttons, two choices "Open" or "Pardon".
Henrik quickly considers the two options and with a determined motion he presses "Pardon".
At first nothing happens, a second later the inside hatch opens, Henrik notices that Loukh's appearance has drastically changed, from the pale and grim looking figure from before he now looks as he did when he was alive, even a smile is seen underneath his big moustache.
"Thank you" he says as he slowly fades out of sight.
End of part 20
Next Part
Part 21, Unexpected Company
Prevoius parts:
Synopsis
Part 1, The Cube!
Part 2, Run!
Part 3, E.B.A.A.T!
Part 4, The Awakening
Part 5, Kionidoo
Part 6, The Tour
Part7, The Pick Up
Part 8, Lift off!
Part 9, Sabotage!
Part 10, Rescue mission
Part 11, Belly of the beast!
Part 12, Loukh!
Part 13, Halfway there!
Part 14, Odyssey station!
Part 15, Gox!
Part 16, Answers!
Part 17, One step closer!
Part 18, Arrival!
Part 19, Satisfied Nakamoto!
Thank you for reading this, hope that you find my story interesting and exciting. This part has been in the works for several month, writers block and life itself prevented me from completing this part before now. Work is still ongoing on the novel and my final goal is to be finished and published next year sometime during 2020.
Dedicated to my lovely wife who gives me inspiration to write.
Hope that you like it and will continue to read.
Any feedback or editing suggestions regarding this series is very appreciated
---