Sci-Fi Novel, Origin Andromeda - Part 18 - Arrival!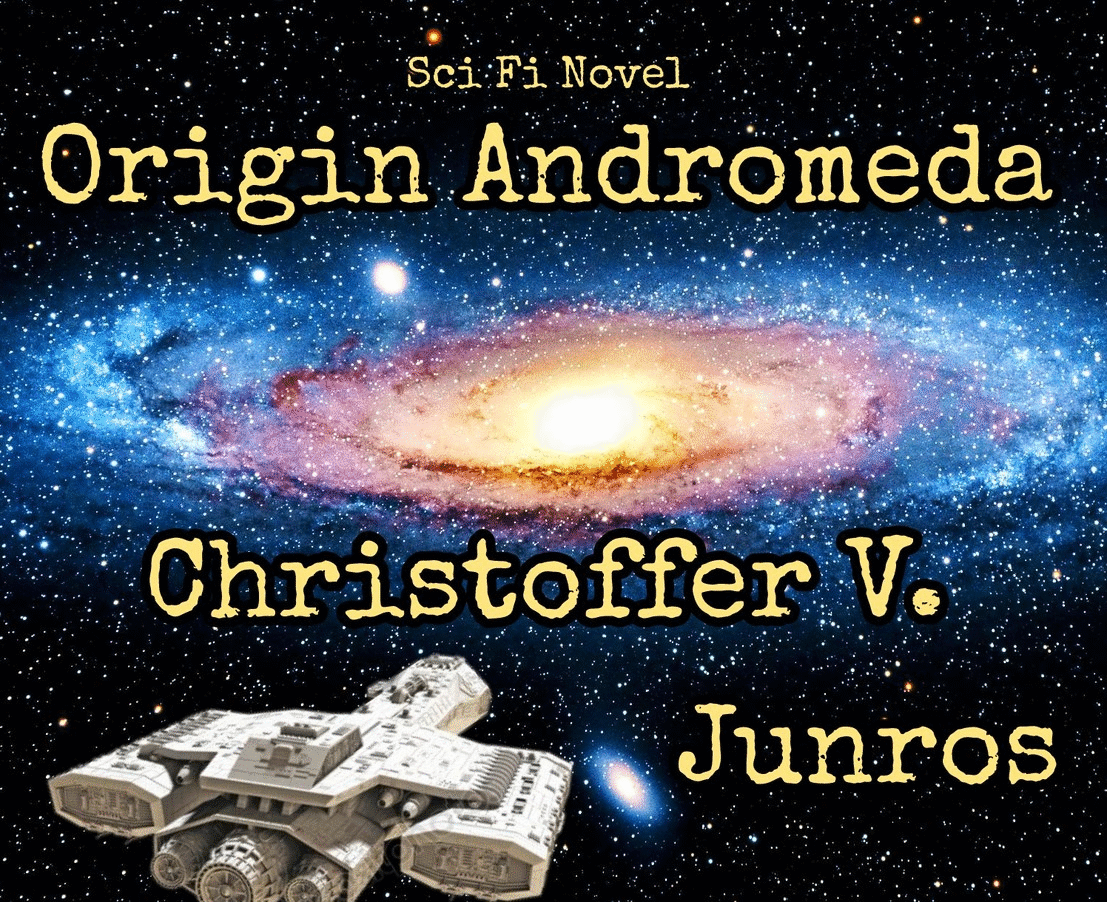 Part 18
A short time after they where cleared from the security scanning on the moon station the two shuttles began their approach towards Zouud, this time they have filled the shuttles with Eclipses finest and most suited crew members for the first preperations of their new headquarter. Henrik, Bjorn and Joanna together with five other, have begun their final approach towards the athmosphere.
Bjorn, who is sitting in the pilot seat, rotates his head so that he is facing Henrik, his smile is filled with anticipation as he has longed for their return to Zouud, Henrik answers his smile with a nod that is meant to convey that he is prepared and ready for the task at hand, after they are both satisfied with their silent conversation Bjorn picks up the radio and contacts Rob.
"Bjorn to shuttle two, can you hear me Rob"
A few seconds go by.
"Loud and clear captain, what's on your mind?"
"Just to make a last adjustment on your landing coordinates, you are to fly to a nearby town of your choice, and when you and the crew arrives I want you to stay low for a few days, prepare a secondary base that we can use if necessary, you know the drill"
"That is wise, but wouldn't they notice that I go outside the zone that we have permit to move around in, they definitely will notice our landing, won't they?"
"Don't worry about that, Davood gave me something that will cover your movement and trick their Ladar and heat tracking systems to think that you are still on the same trajectory as me, just a few hundred meters behind all the time"
"Ok then, let me know as soon as I can change my route"
Bjorn once again shifts his attention over to Henrik.
"Now we just need to touch down in a secure area in the outskirts of..Kionidoo" his tone shifts over to a low and outdrawn pronounciation of the town and his brows have taken a sharper form , as if what he just said had triggered an instintive thought and concern.
"When we have established our base of operations my friend, our main objective should be to build our strength, and we need to be cautious, despite the fact that the people of Zouud is controlled be fear and forced labor, there is a group of individuals, elites of their class that is loyal until death to their leader Kloon, they will stop at nothing if they find out that we have arrived"
Henrik sees the seriousness in Bjorns face.
"I suppose that is the reason that you want Rob and the others to travel to a different location first before they join us, as an extra measure of security"
"You are correct my friend"
The shuttle touches the atmosphere, even with the dampeners on full strength this has become a bumpy ride, Henrik gazes, wideeyed with fascination, out through the front window.
The friction from outside ignites the atmosphere around the shuttle and all Henrik sees through the window is a warm red glow and some small drips of something that looks like it could be water is gathering on the window.
"Is this normal?" Henrik asks, but no one is able to hear him due to the noise, it stays like this for almost a minute, then everything around them calms down, the red glow is gone and replaced with a view so magnificent that henrik has trouble to believe the authenticity of what he sees.
"Those clouds over there" he gasps before continuing, "They rain upwards"he exclaims.
"It's an artifical cloud" Bjorn shuckles as he begins to explain.
"Some seasons on this planet prevents natural clouds to form in certain parts around the globe, so we take the help from these manufactured clouds to give some shade and to make sure that the ground gets all the moisture it needs, much more effective than traditional ways of keeping the air cool and moist, the reason for it to shot upwards is that we found it to both be more effective and to look a bit more artsy, if you are lucky enough to be standing in the correct spot, you can see a great rainbow on top of the cloud with the base on each side of the cloud, it's a great sight"
They descend further down, going on a route that will partly cover their movements and partly gives Joanna and Henrik an overview of their new homeplanet. They soar over the landscape, seeing beautiful hills and rivers in the valleys.
Some kind of animal, similar to a deer Henrik believes, but much larger and with a blue body, is seen in the valley.
Despite the fact that Zouud is very developed planet, it is well taken care in regards to the wild nature and old forests. Bjorn slows the shuttle down a bit, descends all the way down to the treetops, just behind a hill.
"Joanna, Henrik, I believe that you should stand up now and come to the front with me, you will like what you see when we get over this hill infront of us"
When they are in position, Bjorn ascends over the hill, the great silhuette of Kionidoo takes up all of their view now, henrik who has seen it before from when he and bjorn used the cube is mezmerized, the feeling of actually seeing his hometown, his origin is almost unbelieveble, he uses both of his hands to rub his eyes with his palms, as if what he is seeing isn't real and that he might just be dreaming it all. But no, he actually sees kionidoo, the hill is even the same hill as they visited in the cube simulation.
"I hope that you like this view my friends, this is your home, your Zouud, your kionidoo, welcome home my friend"
They fly slowly towards the city, giving Joanna and Henrik a tour of their new home, this could be the only oppurtunity to do this for some time, as it might be to dangerous to do it later on.
As they approach street level they see that it is filled with people, rushing towards something, they see that what looked good from far away isn't so at this level, the streets are filled with dirt and garbage and the people all look down on the ground, the splendor and grace the city gave off from far away is replaced with a feeling of decay, a sense of that something is missing, have gone terrible wrong, Youllian military guards and police force are observing every street, every corner of the city.
"The punishment for theft or disobidience is more then often very long prison sentences, it's not often anyone dares to do anything about it, but small resistance groups are still somewhat active" Bjorn explains with a dark mood in his face. He continues.
"This is what we are fighting against" Henriks face hardens when he sees the guards, his lips thightens, he wants to shout out and jump down to the streets, taking the fight against kloon right away, but the shuttle turns around a corner and moves away from the center of the town.
Once they have moved to a calmer area, the shuttle suddenly dips downwards and into a narrow alley, taking another ninety degree turn down to a parking space below one of the buildings before it stops.
"This is one of the possible positions for our headquarters, we must check the premises and see if it suits us, it's an abandoned old warehouse, we are now in the basement floor that we will cover the entrence to and set up a shop in the ground floor, to make our movements here as non sucpicious as possible"
Once they have disembarked the shuttle, they quickly unload everything, the crew unpacks equipment and swiftly arrange computers and screens to make a first command central.
"Take these cameras and place them in every corner of the above floor, we need to start making the warehouse looking occupied"
Next Part
Part 19, Satisfied Nakamoto!
Prevoius parts:
Synopsis
Part 1, The Cube!
Part 2, Run!
Part 3, E.B.A.A.T!
Part 4, The Awakening
Part 5, Kionidoo
Part 6, The Tour
Part7, The Pick Up
Part 8, Lift off!
Part 9, Sabotage!
Part 10, Rescue mission
Part 11, Belly of the beast!
Part 12, Loukh!
Part 13, Halfway there!
Part 14, Odyssey station!
Part 15, Gox!
Part 16, Answers!
Part 17, One step closer!
This episode has taken some time, been a lot with a new job, christmas and so on, but the book is still worked on :)
Thank you for reading this, hope that you find my story interesting and exciting.
Dedicated to my lovely wife who gives me inspiration to write.
Hope that you like it and will continue to read.
Any feedback or editing suggestions regarding this series is very appreciated
---