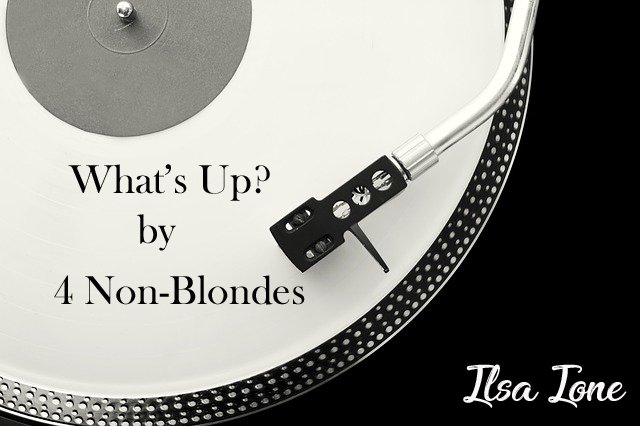 Image Source
Today's #waybackwednesday is taking us back to the year 1992 by a group called 4 Non Blondes. Fronted by Linda Perry, this was a One-Hit Wonder for the band, but Ms. Perry went on to write some phenomenal music for some pretty amazing artists throughout the years. Let's take a listen to the song and then I will give my opinion on the song.
Although I was a teenager when this song came out, I related to it so much as sometimes I just wanted to scream out my frustrations at the world. We, as people, sometimes hold things in until the point where we get to a boiling point. We need to sometimes vent our frustrations out and sometimes it can make us feel like we are going crazy and we are in our own mental institution. Society plays a huge part in this song, in my opinion, and the need to just "scream out loud" might be a good temporary remedy at times. With everything going on in the world today, looking back at what was going in 1992, I wonder how true this song's meaning would be today with the evils in the world we face today. From politics, to school schootings, to other tragedies, maybe we should all just step outside and just scream out our frustrations instead of "lying in bed and crying".
How did you interpret the song?
Sincerely,
Ilsa Ione