~ 70 ~ Walk With Me in Hacketts Cove, Canada (Celebration Edition)
What Are We Celebrating?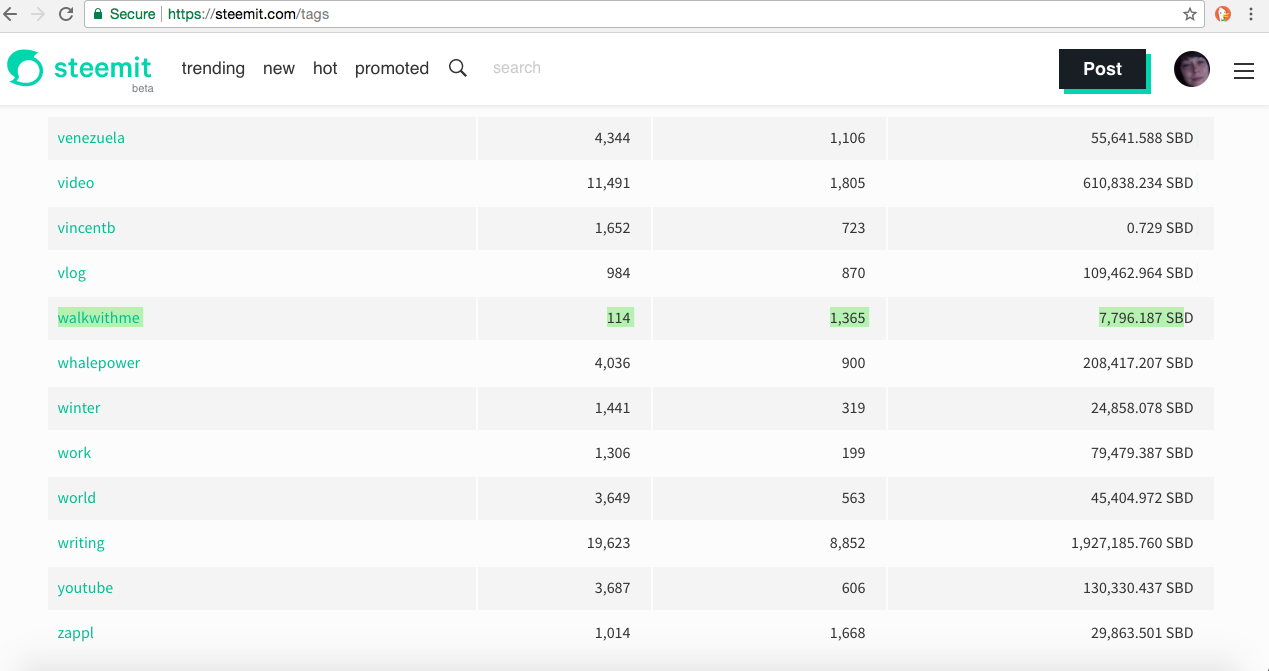 I noticed today #WalkWithMe has made it into Steemit's tag section. No, not the front page, but when you select "view all tags" we're actually there now! We may be small at this moment, however, we are gettin' er done! There has been an unbelievable amount of Steemians joining in and posting their incredible walks from all over the world! I can hardly keep up with upvotes, and that's a great problem to have as far as I'm concerned.
Thanks to everyone who is making #walkwithme a huge success. We are literally earning Steem by going for walks and sharing small stories about them. Anyone can join in, speaking English is not necessary, we can appreciate your walk from the photos. What a wonderful time to be alive, bless the blockchain, and bless all of you for being here!
My Walk Today...
It's my 70th walk! Remember when I first started? I had been a couch potato for years, just doing random shit around my homestead for exercise. I knew I needed to start doing more to keep my body healthy so I vowed to begin going for walks. What better motivation than to post about it and earn crypto? And I've built up such a good habit of walking now, I need it to feel good. If I haven't gotten out for a day or two, I begin to crave getting out there for fresh air and the wind on my cheeks. I need the feeling of sweating and working my muscles (lightly hehe). If Steemit disappeared tomorrow would I keep walking? YES!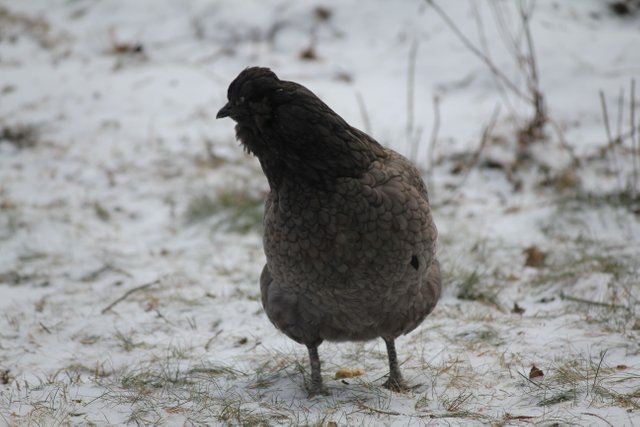 Saying goodbye to the chickens first. Grace above, Peter Parker below. I caught Pete eating snow, so cute all over his beak.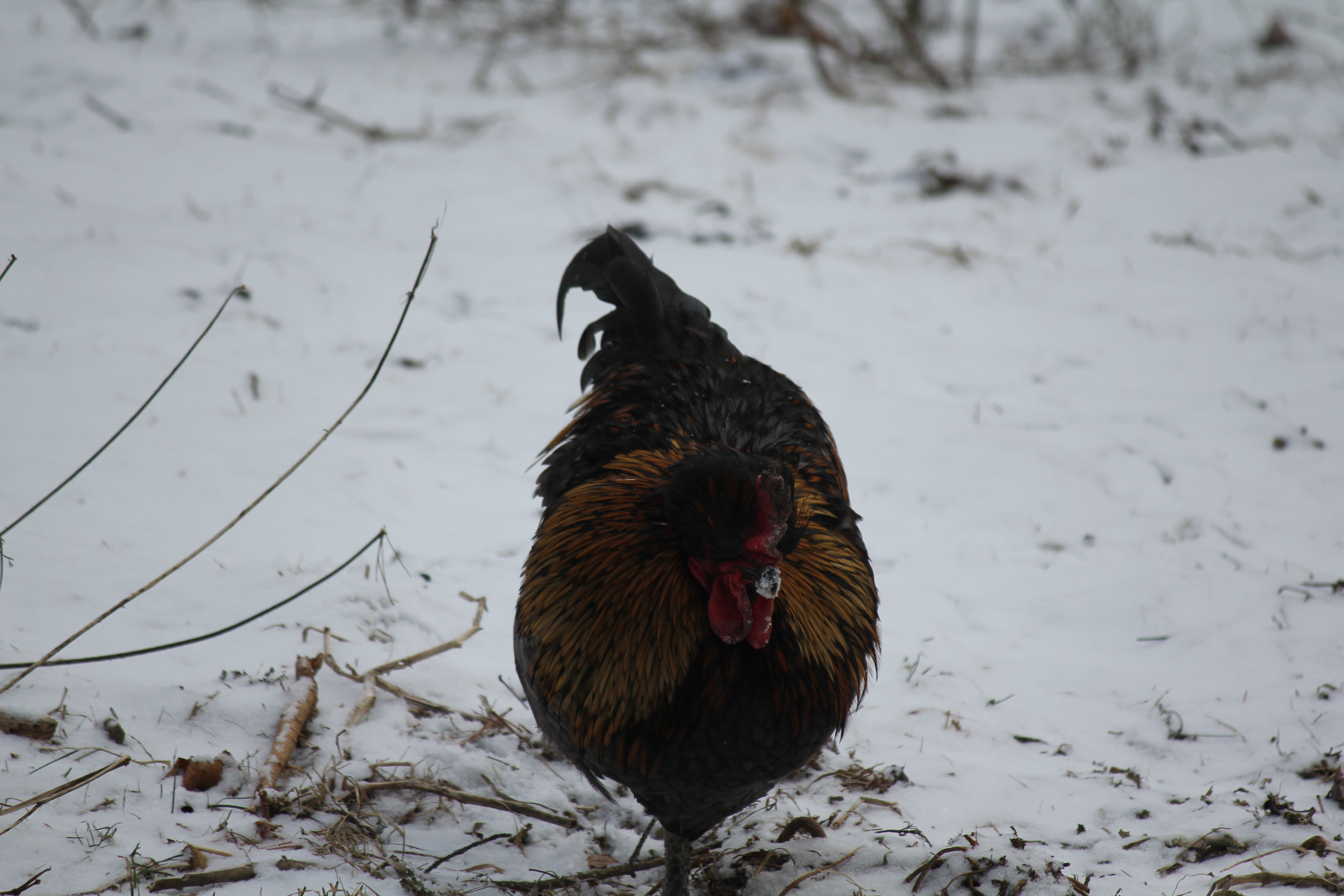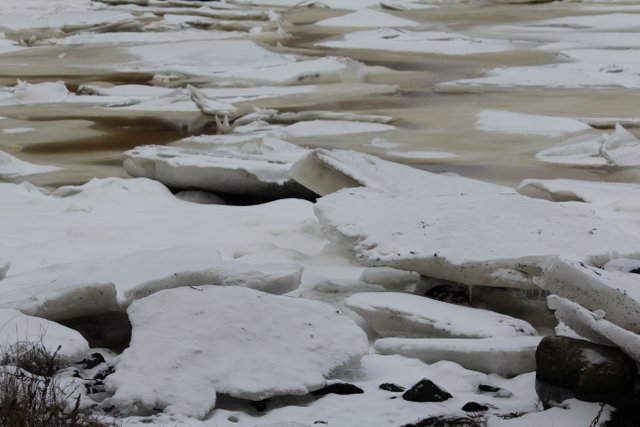 Our Backyard Today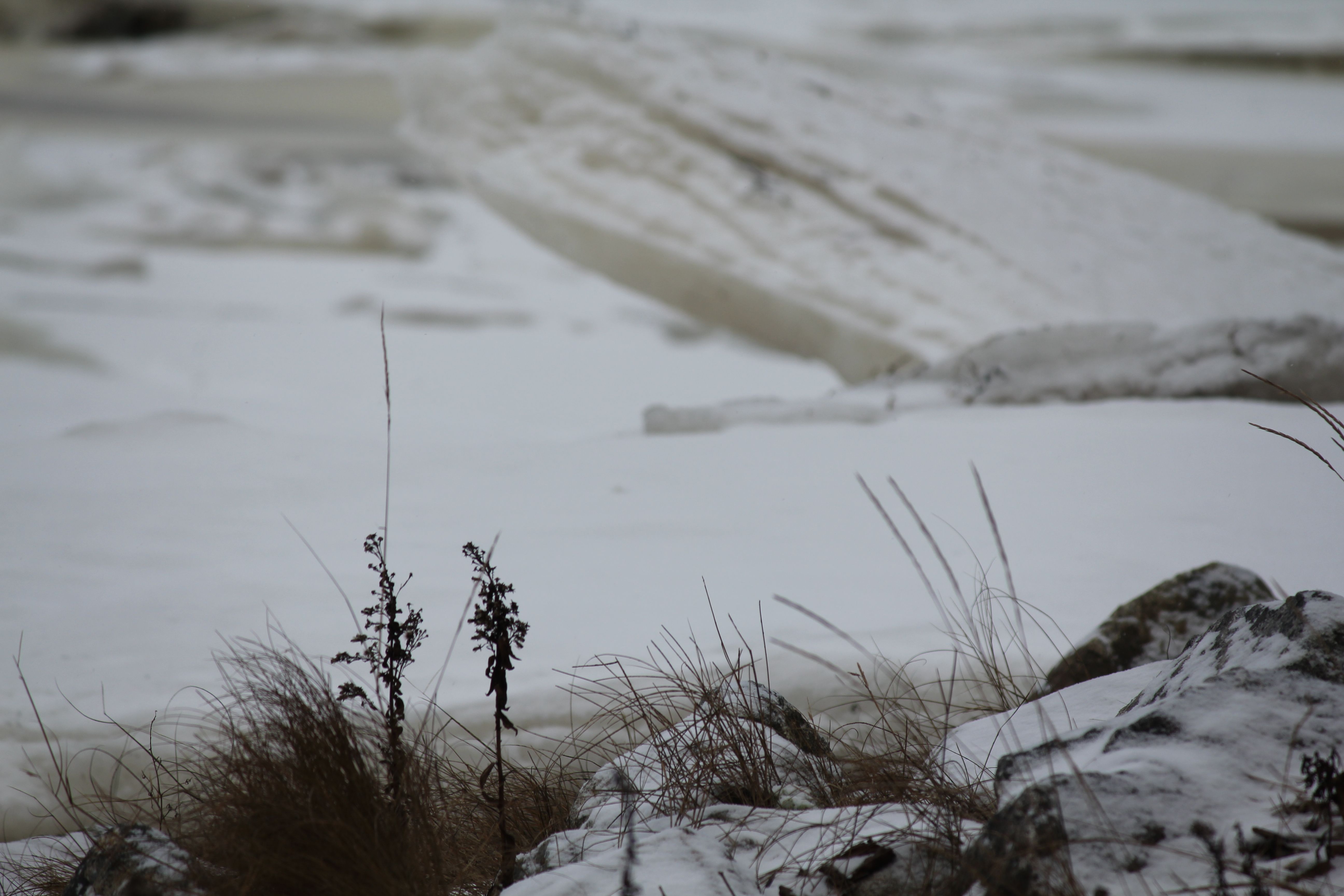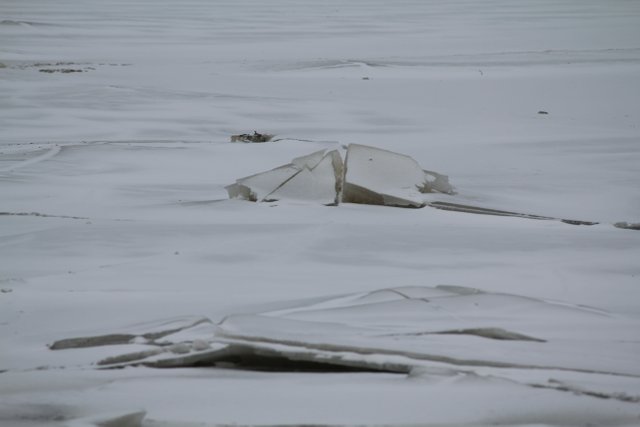 Out On the Highway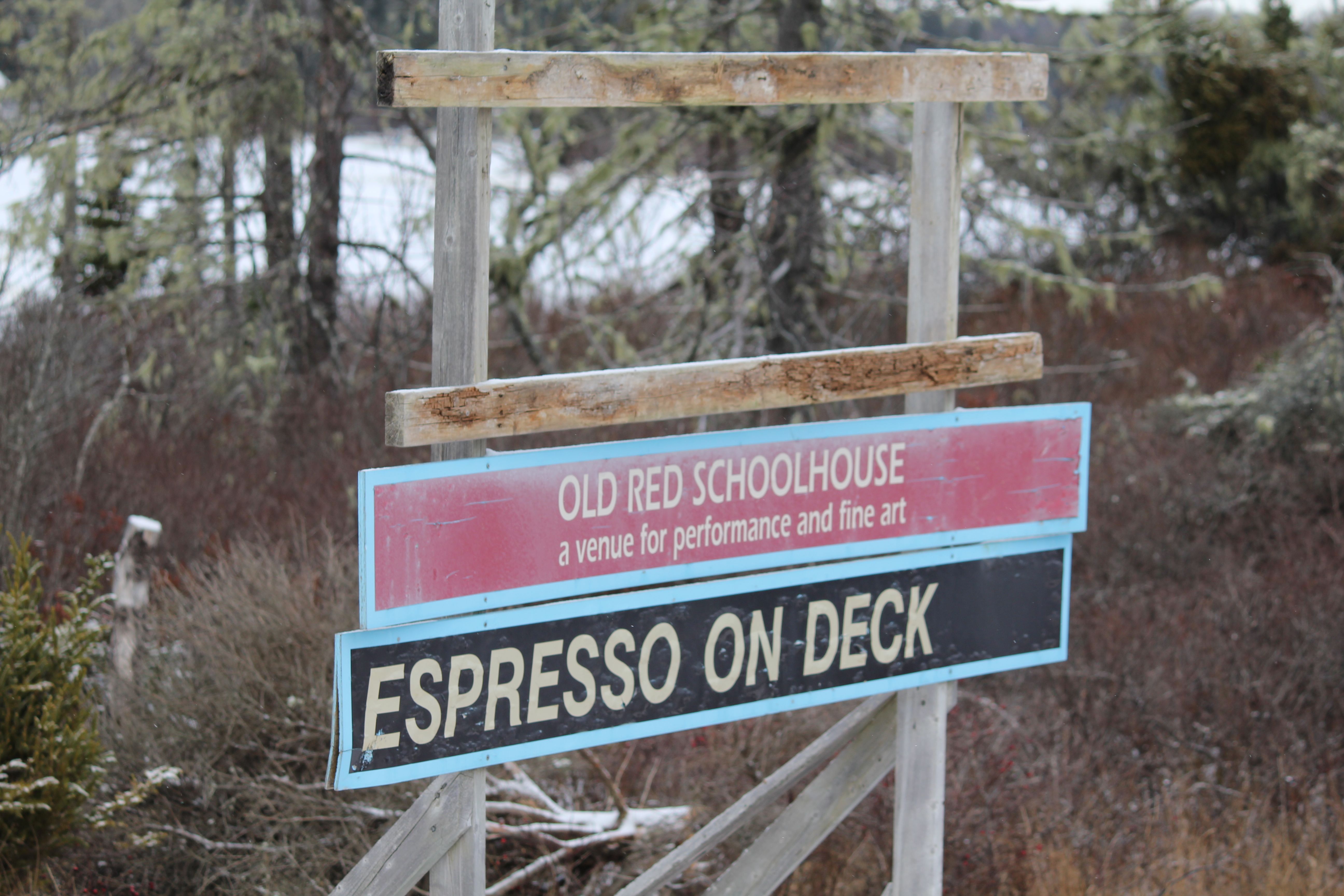 That used to have a huge sign for a local bistro on it, obviously got destroyed in the wind storm :(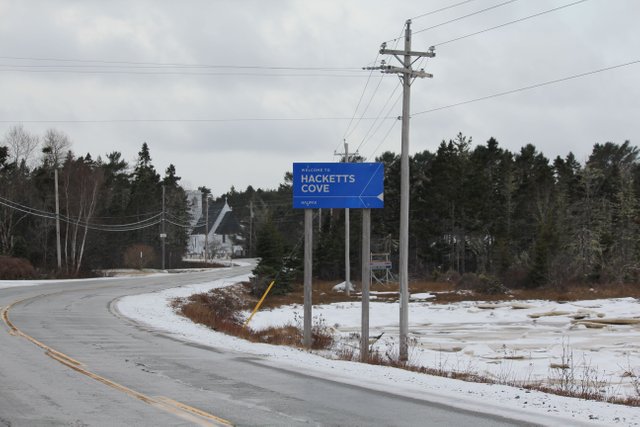 Hacketts Cove sign still standing.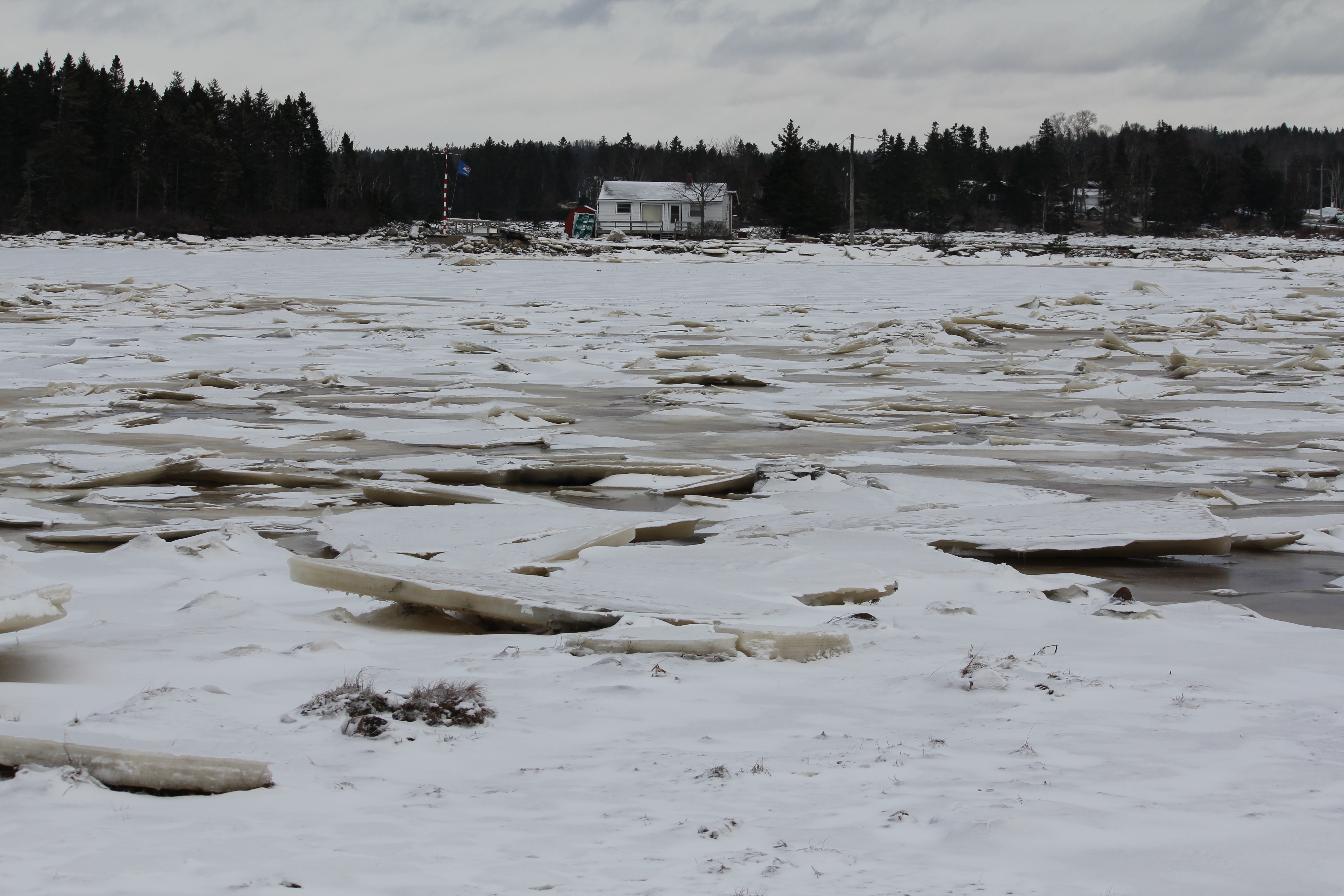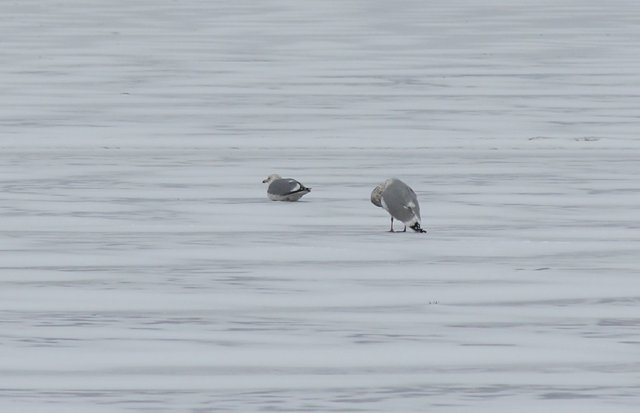 The gulls don't mind the ice one bit, tough animals they are.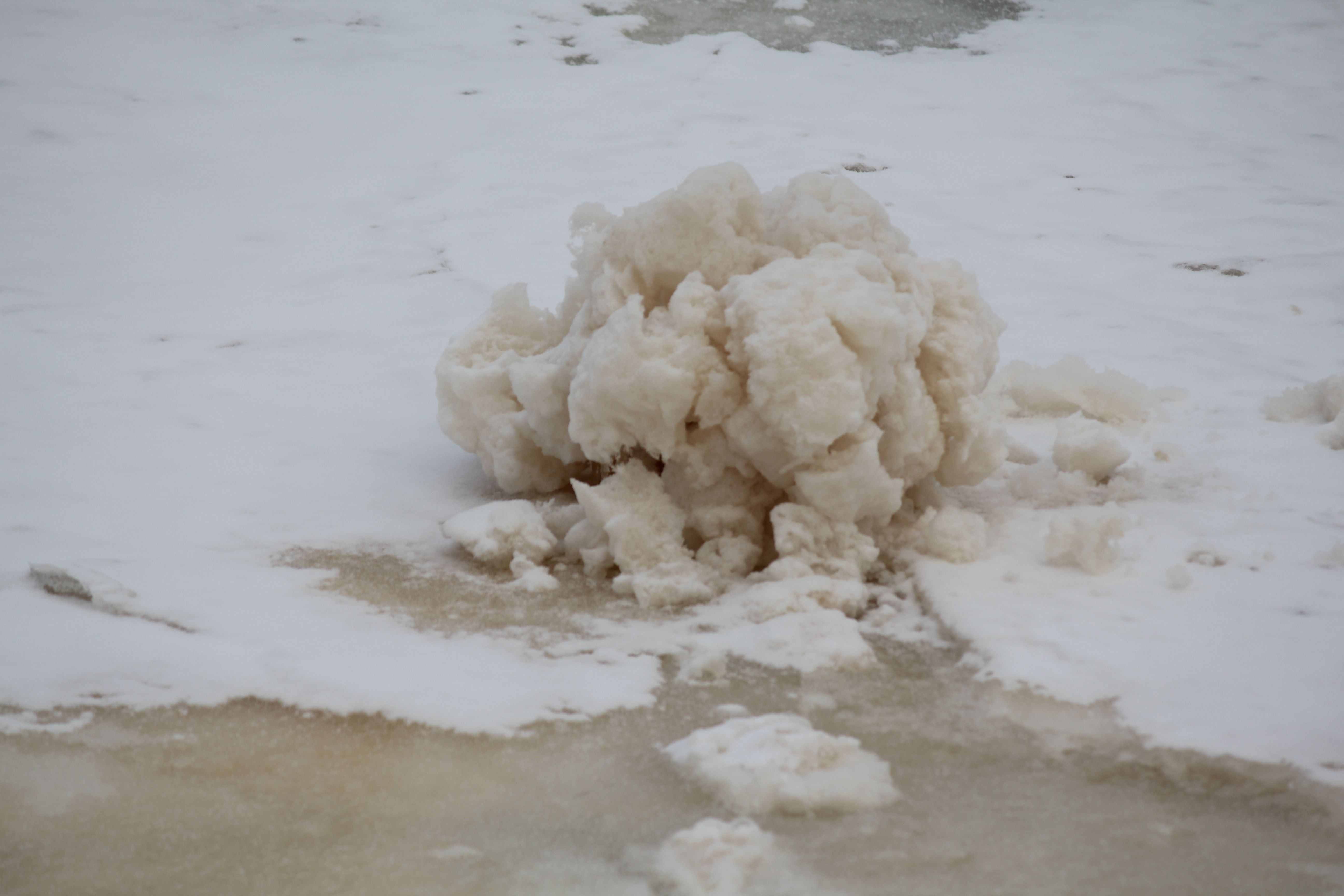 A super weird ice formation growing where a creek meets the ocean.
More Ice Birds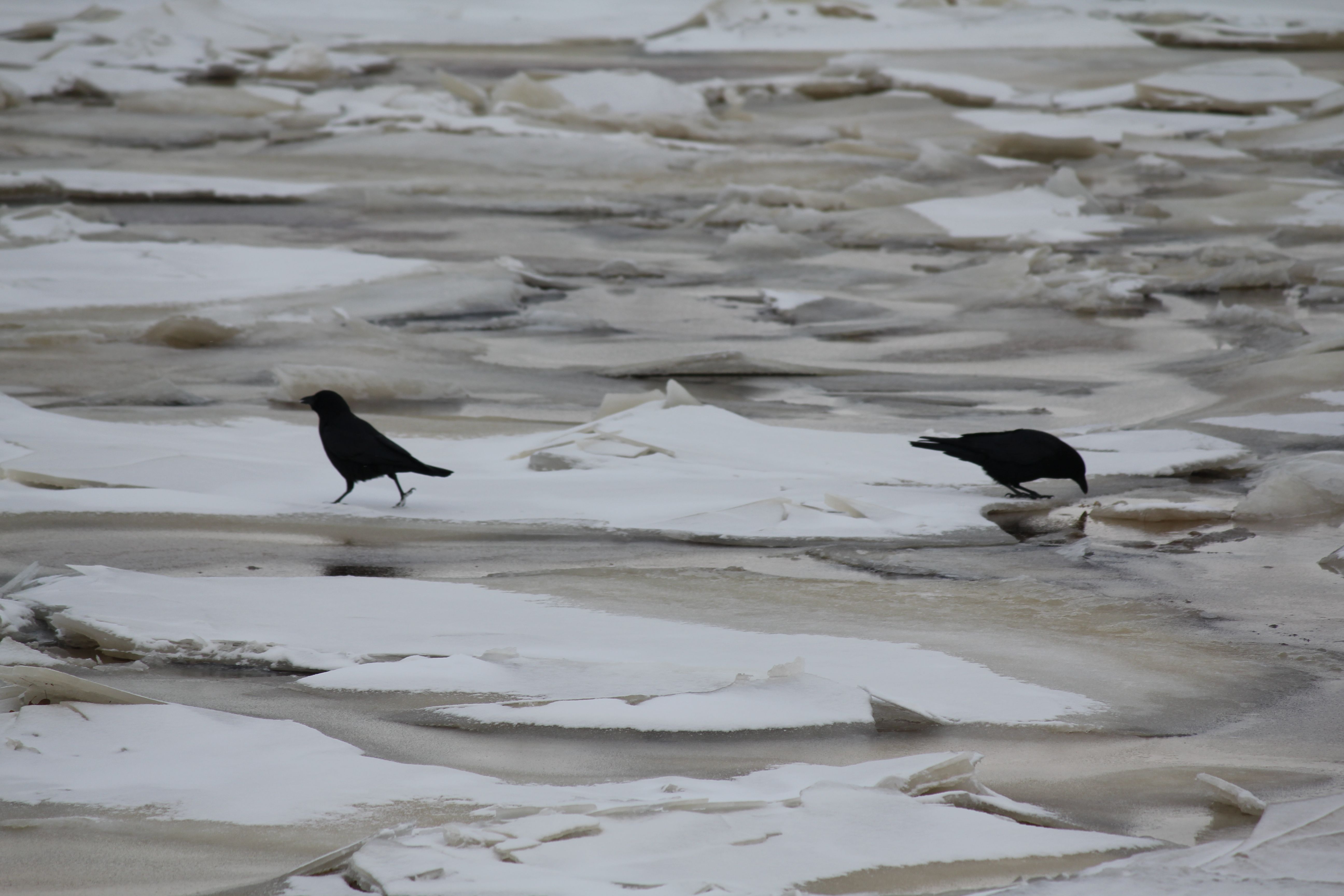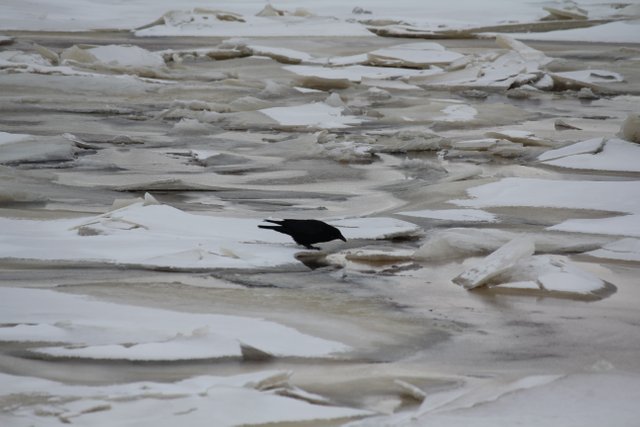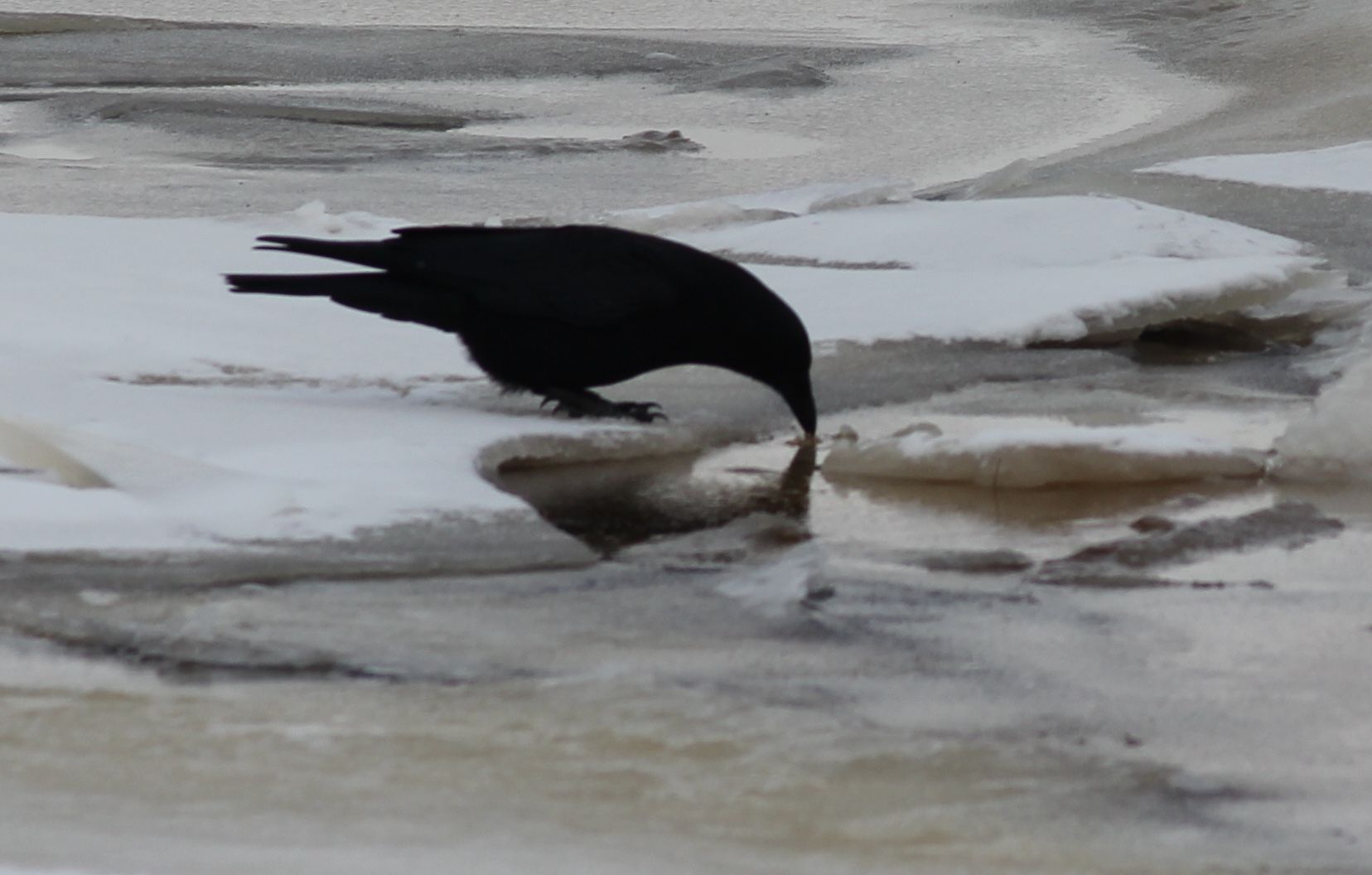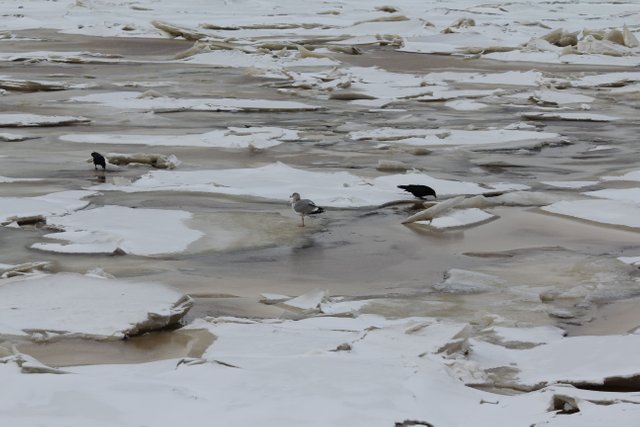 I watched as a gull landed beside the crows, they seem to get along just fine.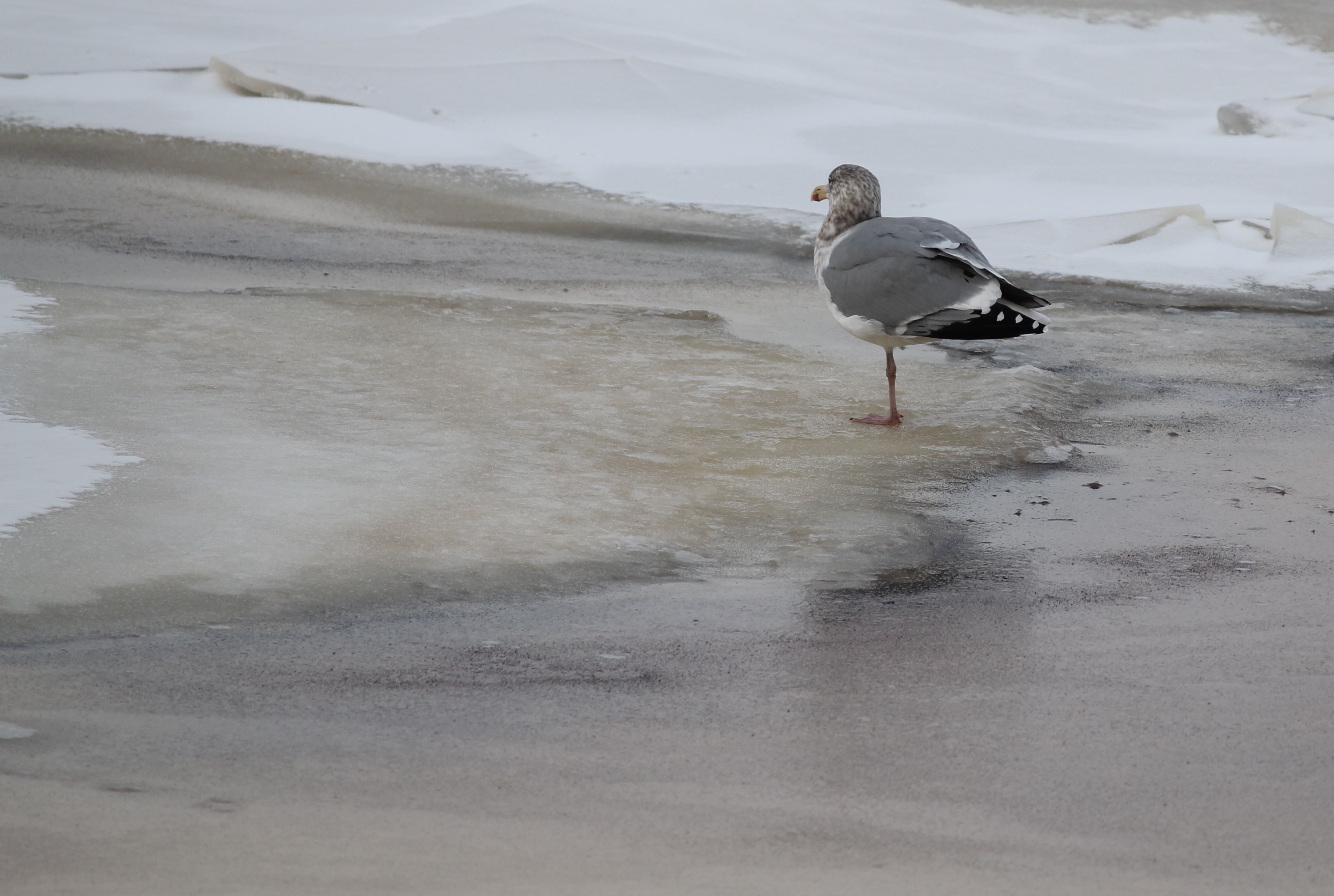 The good ol' one leg trick, never fails to impress the ladies I'm sure...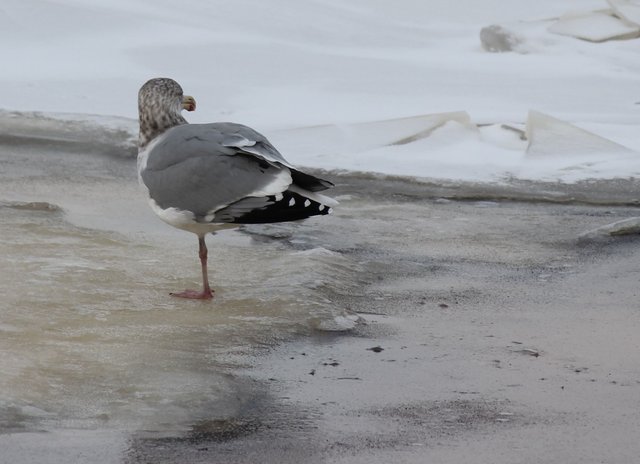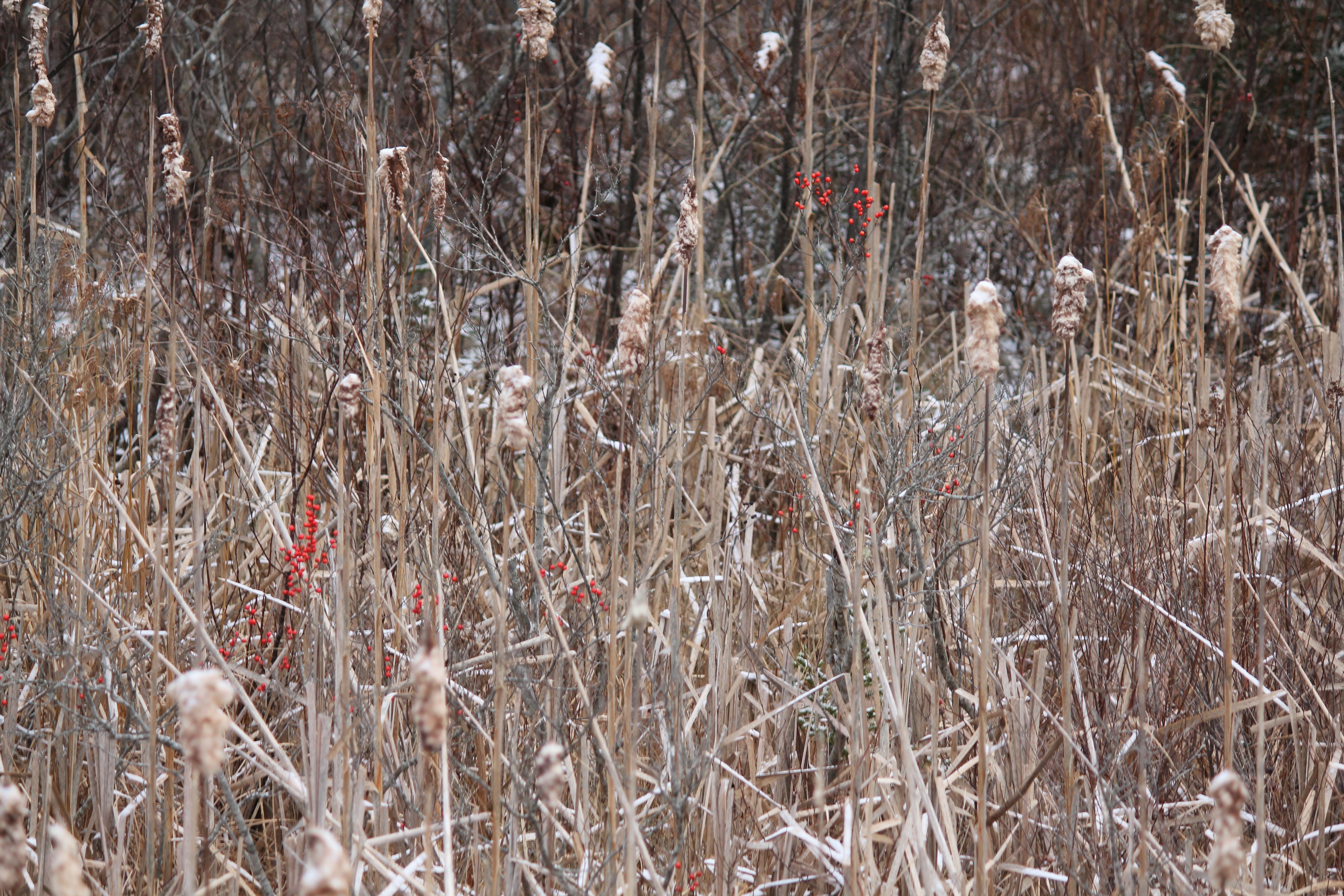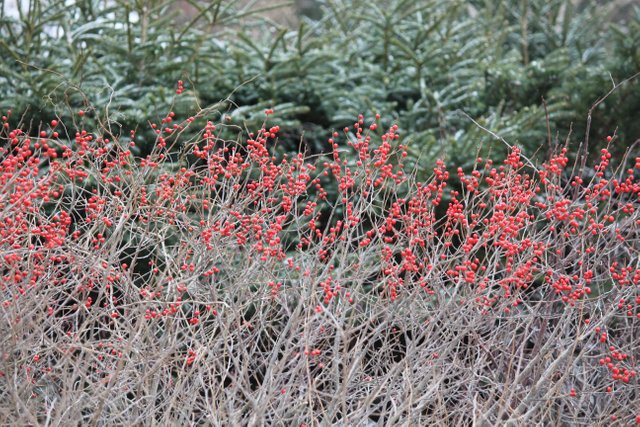 Thank you for coming on another #WalkWithMe, I hope you enjoyed today's shots! I'd like to go on a walk where you live too, so if you get out there for one, take a few pics, and post about your walk using the tag "walkwithme". I'll check the tag regularly to upvote and give encouragement. Let's earn Steem by getting fresh air and fitness together!