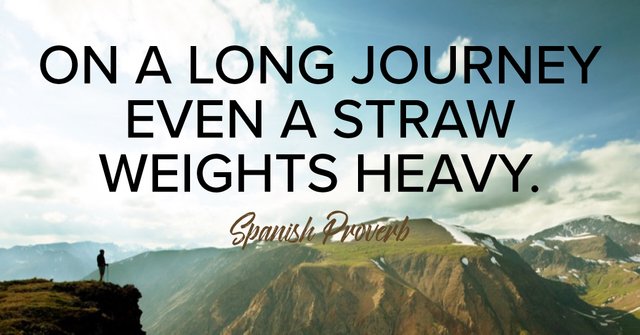 Since AirAsia decided to enforce on the 7kg carry-on rule (yes, I'm cheap to sky low budget airlines), I've been learning to pack light because I ain't gonna pay extra for checked-in baggage (Heck, I already told you I'm cheap, right?)
But let me tell you, even with my minimalist dress code, spending more on lighter laptops, paying more to have all-in-one devices and multi-purposes travel tools whenever possible, packing like is not easy. I constantly have to be conscious of the things I will buy when I travel. I have to ask myself a couple of times before deciding on a purchase. No impulsive decision, nor spares or just-in-cases.
You know what these few years of packing and travelling light taught me though? I have to live my life the same way too.
Which means unnecessary emotional baggages, holding grudges, or promises unfulfilled.
Whatever needs to be said have to be said, what ever I missed the opportunity to say, I just have to be smart enough to spot another chance. I cannot let the weight of guilt haunt my actions.
Whatever someone said to hurt me, I need to digest it, extract the lessons, self-reflect, and move on. I cannot let the weight of anger and bitterness slow me down.
Whatever I said or do to someone, that might have hurt them, I need to be hurry with an apology. I cannot let the weight of procrastination and anxiety stop me from doing what needs to be done, no matter how uncomfortable it is.
Such is a life of packing light.
What about you? How do you pack?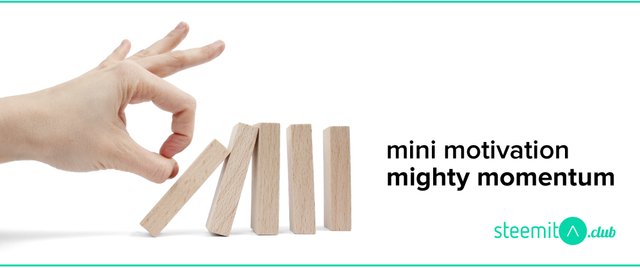 Mini Motivation is my own daily strategy to inspire myself. Mostly 3 minute reads.
From Motivation, we gain Inspiration. From Inspiration, we achieve Momentum. And the rest, they say, is history.
Hope it helps nudge you a bit too in the right direction.
Oh it did? Let me know in the comments, and of course an upvote would be a nice motivation for me. :)
Stay awesome!
---
Hi there! Thanks for stopping by. I mostly blog about Steemit Success Strategies, business, marketing, entrepreneurship, psychology, community and random thoughts.
Talking about Steemit Success Strategies, if you want to 10x your results on this platform, perhaps some of these guides will be able to help you.
At least once a month, I run Steemit community events and training workshops with my buddies at #teammalaysia too. Some examples are:
I'm also grateful to be part of #steemitbloggers , SmartSteem and the sndbox.


Animated Banner Created By @zord189

---
Wait, why's Mav posting on Steemit nowadays?
Well, unlike other blogging and social media platform, Steemit is the only platform that allows me to earn cryptocurrency when I engage with it. Yup, one Steem is about USD5, and you, too, can earn Steem Dollars every time you:
Create content (articles, blog posts, podcasts, videos, photos)
Upvote (like) other people contents
Comment on other people's posts
Have discussions, share opinions etc!
Yup, basically it's the very same thing you're doing on Facebook, Twitter, Instagram etc all along!
The only difference? For once you can earn a nice income on the side!
Sign up for a free Steemit account, and you can thank me by coming back and upvoting this article. And guess what, you will earn Steem too for doing that! #awesome