Copywriting Magic for Steemit: "How To" Post Titles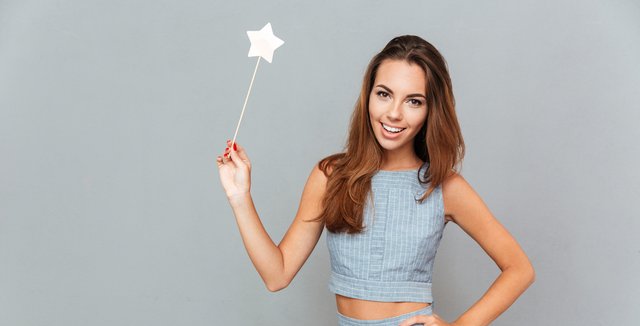 Want to know how to craft sexy title that readers love to click on?
This is gonna be a series of posts to help you craft catchy titles for your Steemit posts.
The easiest one is the How To type of titles, but for you to learn how to use this hack, you must first master the art of identifying benefit statements.
WHAT ARE BENEFIT STATEMENTS?
I think giving you a few examples would be an easier way to illustrate:
Increase your email open rate by 203%
Develop long lasting relationships with your spouse
Impress a girl so much that she will be asking for your number instead
Coach a non-performer into a superstar
Decrease your marketing spent by 54% in just a week
Create a masterpiece in record time
Design an app with only MS Word
Improve your health with this 5 minute exercise
Generate business without picking up the phone
Fortify your mind against the negativity around you
Ok, I think you got the drill.
Yes, benefit statements are simply simple phrases that are supposed to highlight the benefit of using your products or services. It's recommended that you use verbs in front to make it easy, and if you can add something measurable, like "by 203%" or "in just a week", it will be even better. Of course, not all benefits can be measured in units, which is fine.
If you need help creating benefit statements, check out this nifty template that I created. I'm not creative, so it's just called the Benefit Statement Constructor. You can download it as a PDF and use it too.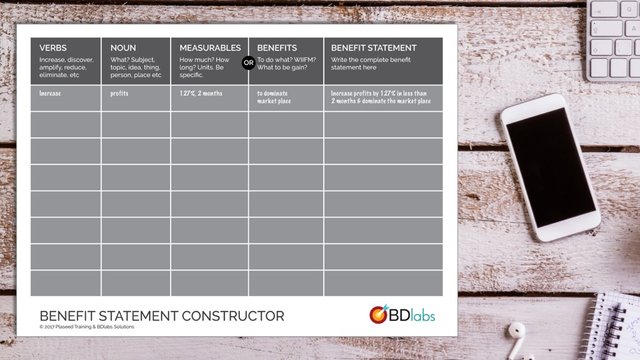 >>> Download PDF template here.
Oh yeah, if you need help with the verbs, I have also listed my cheat sheet of 114 Benefit Selling and Action Driven Words. Yup, in it, I have recorded all the words I have used (or gonna be using) to craft benefit statements for my marketing materials.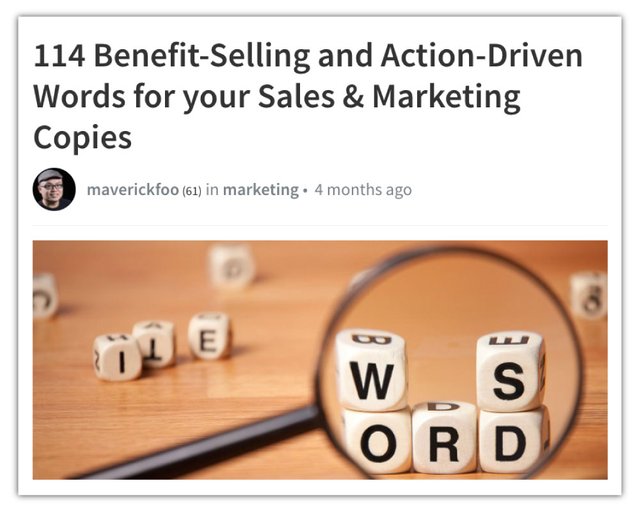 >>> Link to Post
Ok, now that you have created a few benefit statements, let's get into crafting those killer titles.
CRAFTING HOW TO TITLES
Here are a types, and I've included the examples in each too.
#1. How to [benefit]
Ok, it doesn't get easier than this. Just take the benefit statements you've created in part 1, and add a "How To" in front of it
Examples:
How to increase your email open rate by 203%
How to impress a girl so much that she will be asking for your number instead
How to improve your health with this 5 minute exercise
#2. How to [benefit 1] and [benefit 2]
Just because two benefits are always better than one, this is the doubling effect that causes the readers to be psychologically more intrigued.
Examples:
How to Win Friends and Influence People (By the way, this is only one of top selling books in human history!)
How to score Straight As and get that prestigious scholarship
How to Get That Promotion and Spend More Time with your Family
#3. How to [something trending] to [benefits]
In the age of technology, we're bombarded with information every second. Yet, there are some contents, ideas or keywords that are getting more attention than others, and we call that "trending". This requires you to watch the news a little, use Google Trends or research your Facebook timeline.
Examples:
How to leverage on Snapchat to win more millennial consumers
How to use these tips from Kevin Hart to be instantly more likable
How the recent goals by Liverpool can give us a tip or two on leadership
#4. How to [something unexpected] to [benefits]
Curiosity is the key here, because amidst the noise and clutter that is your readers' feed, anything slightly unexpected or even controversial will never fail to capture their attention,
Examples:
How to use ordinary table salt to increase your smartphone's battery life
How to use traditional emails to reach out to new markets
How to think like a lazy ass and still get all your work done before everyone else
And of course, you can always drop the word "to", and it will still achieve the same attention-grabbing results. As long as it sounds right and nice to the ears, it's probably gonna work just fine.
Examples:
How one lemon a day kept this celebrity looking ten years younger
How the unschooling method is creating more independent teenagers
How Oprah Winfrey use this breathing technique to boost her charisma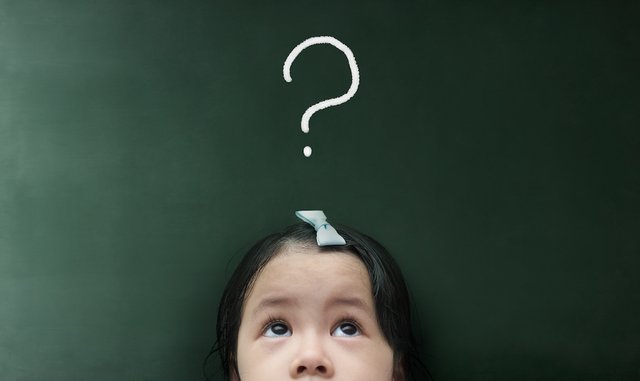 THE PSYCHOLOGY BEHIND HOW TO TITLES
So, am I pulling your legs on this hack? How can something so powerful be so simple?
Let me give you two good reasons.
#1. Direct value proposition
In just a glance, the reader knows they are going to learn something from the content of the post. "How to" is a strategy question that we normally ask to solve our problems.
#2. Everybody loves a useful tip, quick hack or cheap trick
You and I are constantly on a lookout for better, more efficient or more effective ways to get something done. Guess what? So is everyone else! Anything that can help them save time, money and energy is worth a quick read and exploration. That's one of the reasons why self-help books are always selling like hot cakes, and readers will just continue buying more and more of them!
But don't take my word for it. (Even though over the past 10 years, "How to" blog posts and emails still get me one of the best results). Try it yourself in the next Steemit and let me know how it works.
---
Wait, why's Mav posting on Steemit nowadays?
Well, unlike other blogging and social media platform, Steemit is the only platform that allows me to earn cryptocurrency when I engage with it. Yup, one Steem is about USD6.50, and you, too, can earn Steem Dollars every time you:
Create content (articles, blog posts, podcasts, videos, photos)
Upvote (like) other people contents
Comment on other people's posts
Have discussions, share opinions etc!
Yup, basically it's the very same thing you're doing on Facebook, Twitter, Instagram etc all along!
The only difference? For once you can earn a nice income on the side!
Sign up for a free Steemit account, and you can thank me by coming back and upvoting this article. And guess what, you will earn Steem too for doing that! #awesome