Steemit Bootcamp March 2018 - KICKSTART Your Steemit Success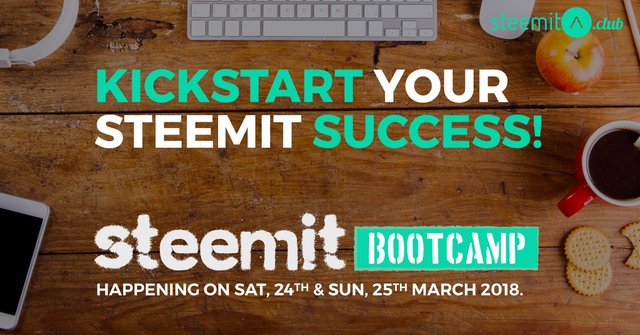 CREATE CONTENTS & EARN CRYPTOCURRENCIES… IN LESS THAN 8 HOURS
Seriously, if the title doesn't entice you, I don't know why you're still reading this. ;)
WHAT ARE CRYPTOCURRENCIES?
You're probably asking, what are cryptocurrencies? You've probably heard of the crazy meteoric rise of Bitcoin and Ethereum. What was worth a few cents a few years ago could go as high as USD16,000. Yup, such is the nature of cryptocurrencies.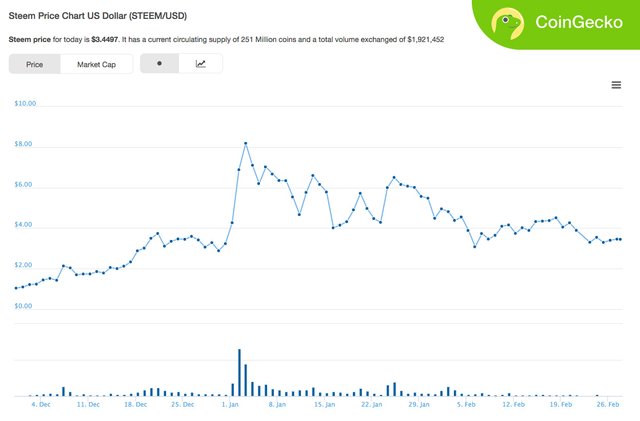 WHAT IS STEEM, AND WHAT HAS IT GOT TO DO WITH STEEMIT?
STEEM is one of those coins, and it's pretty new, and already trading between USD3 to USD8 per coin.
And to earn STEEM is by using something you already have in your head - your ideas, thoughts, concepts, experiences, stories, insights.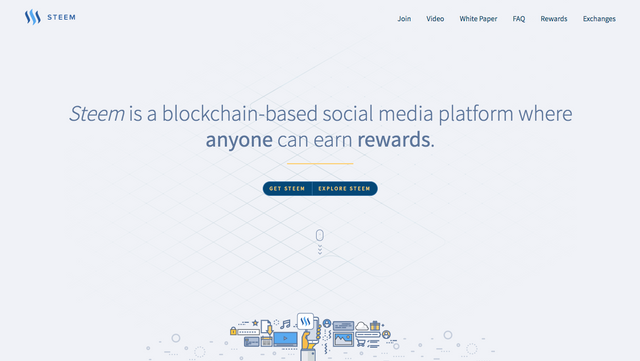 Yup, essentially if you have something to say, you can earn STEEM coins. As a matter of fact, if you had been active on any social media platforms at all - Facebook, LinkedIn, Twitter, Instagram and more - you can earn STEEM coins! Plus, you don't only earn coins when you create contents, but when you curate contents too. Yes, as mindblown as it sounds, "liking" a post actually earns you money! #mindblown
And STEEMIT is the cutting-edge blockchain-backed social blogging platform that can do all that. And more!
In summary, all you need to know about Steemit is:
When other people like the contents you posted on Steemit, you make money.
When you like other people's contents on Steemit, you make money.
And for the question How Do I Make Money Faster & Easier? There's where the STEEMIT BOOTCAMP comes in.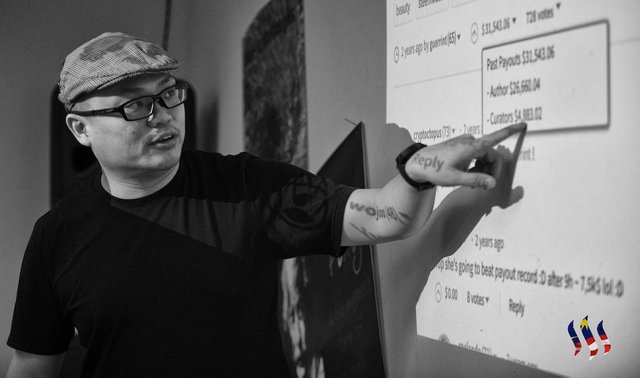 Photo credits: @orangila
WHAT YOU'RE GONNA LEARN?
Discover the ins and outs of Steemit, and how you can leverage on it as an income generator
Learn tools to help you generate TONS of content ideas so you'll never run out of things to write on (remember, the more contents you create on Steemit, the more you can potentially earn)
Beat the crap out of Writer's Block, and be able to write anytime, anywhere
Explore ways to withdraw your STEEM Coins into your MYR bank account, and how to trade with other digital coins
Build your fan based and followers, and become an influencer!
And more!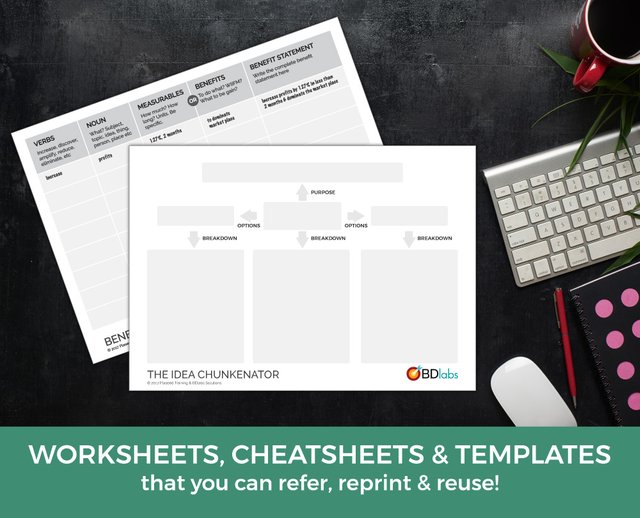 PLUS: Because we're so sure about Steemit, by your 5th good post, you will be able to earn back the fees for this bootcamp!
*Good posts are those that you are proud to show your loved ones. It's just to guarantee a certain level of standard. We can't guarantee for crappy posts (one pic of what you're eating for lunch or your new ceiling will get you nothing).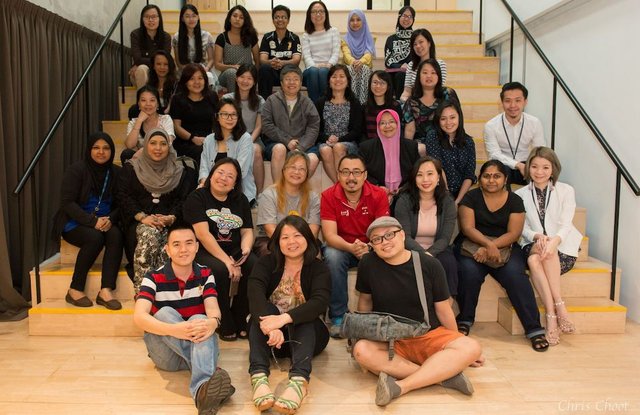 Photo credits: @orangila
WHO CAN BENEFIT FROM THIS BOOTCAMP?
Existing Steemians - If you're already on Steemit for a while, but struggle to create contents and earn a nice payout
New Steemians - You've heard about Steemit, pretty excited about it, and want to start it right
Bloggers - If you had been blogging on other platforms but can't seem to earn a decent income with your awesome contents
Creative Entrepreneurs - You're blessed with creativity and want to find ways to fund your business and build traction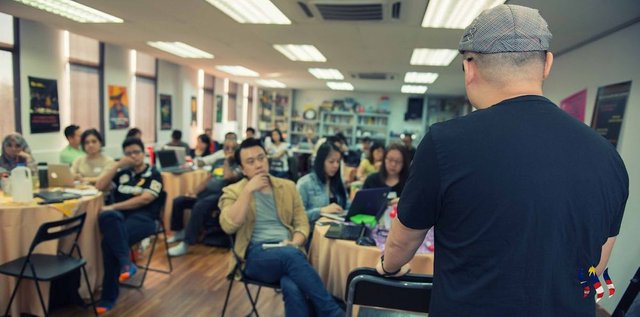 WHAT YOU GOING TO GET FROM THIS BOOTCAMP?
PRE-BOOTCAMP
Register for a free Steemit account, because it will take 6 to 48 hours for your account to be approved. Heck, some had to wait for a week!
MORNING
A dummies guide to Steemit
Writing Softwares to Make Your Steemit Life Easy
Free-Flow Writing - Overcoming that BS thing called Writer's Block
Activity: Writing your first post - #introduceyourself
Images, Videos & Multimedia
Activity: Posting Your First Post - #introduceyourself
The Interest Identifier
Idea generation tips (based on your areas of interest)
LUNCH (Yes, we will, we will, feed you!)
AFTERNOON
Writing your second post (on your interest)
The 25-25-25 Method of Actual Writing
Handy Tools to Improve Your Writing
Becoming the Advanced Steemian
Building your Followers
Handy resources
Withdrawal Processes
Ways to get involved in the Steemit Malaysia Community
LOGISTIC INFO
There are two bootcamps this month, and NO, you do not need to attend both. Seriously, it's just repeated content, and unless you have short-term memory, I don't think you'll need to attend them back-to-back!
WORKSHOP 1:
Date: Saturday, 24th March 2018
Time: 9am to 5pm
Venue: G Central, Sunway Nexis Office Suites, Kota Damansara, Petaling Jaya, Selangor, Malaysia
Registration Link
WORKSHOP 2:
Date: Sunday, 25th March 2018
Time: 9am to 5pm
Venue: JCI Lead Tropicana, Kelana Square, Petaling Jaya, Selangor, Malaysia
Registration Link
100% PROFITS FOR THESE WORKSHOPS WILL BE DONATED TO: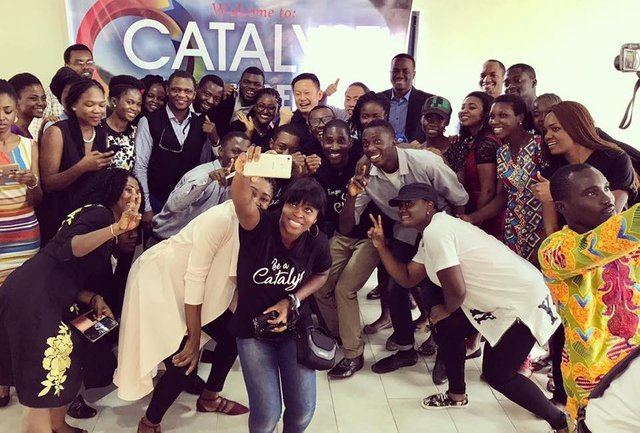 Catalyst is a social movement that supports other social enterprises through coaching and mentoring. Starting from Nigeria, Catalyst is set to empower social causes all over the world!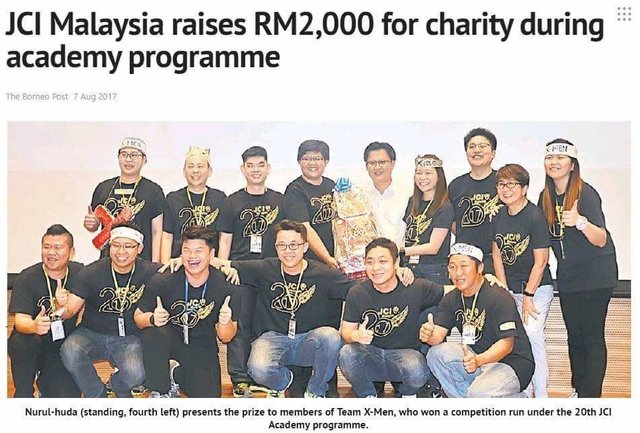 JCI Lead Tropicana is a membership-based non-profit organisation of young active citizens ages 18 to 40 years old. The profits will be used for their disaster relief funds to help those in need.
FAQ:
Q: So, what is this bootcamp all about?
A: The Steemit Bootcamp is a 8 hour program to get you started on earning on Steemit.com. We will guide you through the setting up of the account, help you with your first few posts, give you tips on how to engage with the Steemit community, and most importantly, how to make money from the contents you will be creating on it.
Q: You mean I can make money when I post money on Steemit?
A: Hmph, don't you want to know what Steemit is first?
Q: Ok, what is Steemit?
A: Great question! In one line, Steemit is a social blogging platform built on blockchain technology, which rewards content creators and curators with Steem. One Steem is currently trading around USD7 (at the time of writing). When you post contents (articles, videos, podcasts or photos), you will earn Steem. When you comment and upvote other people's contents, you will earn Steem. The crazy part? Even those who upvoted your content earn Steem too!
Check out this video for a quick TWO minute video for a quick explanation. (Yeah, should have started with that.)
Q: Wow, really? And can I withdraw Steem money into my bank account?
A: Yes you can. We will walk you through the process during the bootcamp.
Q: Where the money comes from?
A: We will explain it further during the bootcamp.
Q: Wait…wait…wait… Is this some kind of MLM or Ponzi scheme?
A: Definitely not. Firstly, we are not even paid to introduce Steemit to you. There is no selling involved, no levels, no commissions, no downlines to manage, no "maintenance fees". Secondly, it's not a Ponzi scheme because you do not need money to start earning on Steemit. As a matter of fact, the RM100 fee that you're paying for the bootcamp, after the F&B cost, will be donated to a charitable cause. (See above)
Q: So Steemit is legit?
A: Yes it is.
Q: No subscription or hidden fees, right?
A: Nope, we are not like those sneaky banks with their credit cards.
Q: Ok, I'm keen. What do I need to do before the bootcamp? What do I need to bring?
Must Do Before The Bootcamp:
You must open a Steemit Account. It's not like normal account that can be approved automatically. It may take between 6 to 48 hours, so unless you just want to see the other participants making money, you better not procrastinate on this one.
Open your account here.
DO NOT LOSE YOUR PASSWORD! Unlike other services, YOU WON'T BE ABLE TO RESET YOUR PASSWORD. Write it down in a favourite book, save it in a secured online folder, or put it in your safe deposit box. Serious, if you lose your password, you will have to start all over again, and you will not be able to withdraw your money. At all.
To Bring for The Bootcamp:
Laptop (iPad, Tablet, Phone won't be able to do sometimes you need to get done)
Stationeries for note taking
Yourself
An open mind will help
A willingness to try new things will be an added advantage
Q: Will you be providing food?
A: Yes.
Q: Ok, I'm still curious why you want to donate 100% of the profits. It's not something I commonly see.
A: At the started teammalaysia Steemit community, @bitrocker2020 and myself agreed that all our community events will be either free, or at cost price. Anything additional (profits) will be donated or used to fund our future community events. If we are advocates of Steemit and cryptocurrencies, it only made sense if we generate income on the platform (by creating and curating contents).
Q: I got more questions about the event.
A: You can WhatsApp me at +60162252500, or email me at [email protected].
BUT I'M NOT IN MALAYSIA!
At the present moment, we've not ironed out the details of bringing this outside of Malaysia (but trust me we are working on it.) Follow us and we'll keep you posted!
In the meantime, you can check out some of these Steemit guides to help you 10x your Steemit Success.
---
Wait, why's Mav posting on Steemit nowadays?
Well, unlike other blogging and social media platform, Steemit is the only platform that allows me to earn cryptocurrency when I engage with it. Yup, one Steem is about USD7, and you, too, can earn Steem Dollars every time you:
Create content (articles, blog posts, podcasts, videos, photos)
Upvote (like) other people contents
Comment on other people's posts
Have discussions, share opinions etc!
Yup, basically it's the very same thing you're doing on Facebook, Twitter, Instagram etc all along!
The only difference? For once you can earn a nice income on the side!
Sign up for a free Steemit account, and you can thank me by coming back and upvoting this article. And guess what, you will earn Steem too for doing that! #awesome