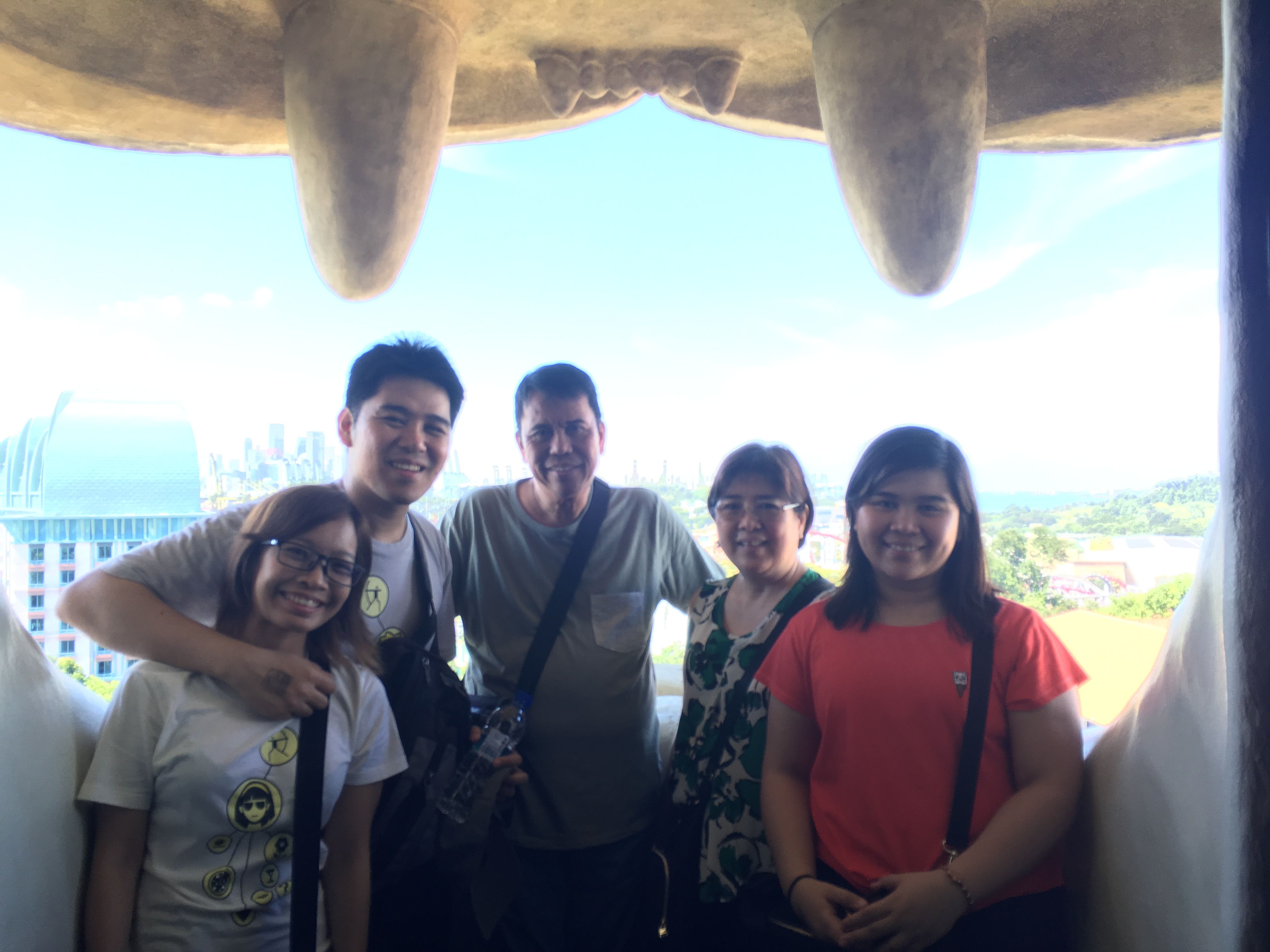 After completing my half-year long Steemit-exclusive novel, I told myself that I deserve a break, a vacation of sorts to charge my batteries. During the last week of publishing, I had been marred by recurring internet woes (which is still happening as I write this) which prevented me from engaging normally on Steemit. I was fortunate that it happened immediately after I wrapped it up, or else it would've been a major disaster in terms of publishing regularly. But, enough about that.
Last week, I went with my fiancée @randomli, my parents and my little sister to Singapore, for an impromptu vacation. No matter how much I try to tell myself that it was a reward for hard work I put into publishing A Day in the Clouds, the truth is that it was a vacation requested by my sister because this was probably the last year she would be able to go on vacation before she's knee deep in her residency (med school). The thing is though, I don't have any funds and I don't have any source of income for the foreseeable future. So, you could figure how stressed I was when they asking telling demanding me to join them.
Suffice to say, I folded. They did use my fiancée as bait to ensure my participation. Also, they promised to cover most of the expenses, so who was I to complain? (I'm @jedau, by the way, for those of you who really don't know who I am)
It was my first time to go to Singapore, so I figured I could use the experience as fuel for a Steemit post or two, seeing as all those travel posts make tons of moolah. Since I don't have tons of SP, a sexy body, a pleasing face or whatever aesthetic quality that attracts upvotes, might as well do what I enjoy most — write stories. I could do a 300-word post, pepper in some travel pictures, rake in the cash and call it a day, but I feel like I'm just cheating people and gaining money with very little effort. Now, don't get me wrong, I'm not trying to rag on anybody here. To each their own, and all that stuff. Personally, I just prefer working hard for the money, s'all.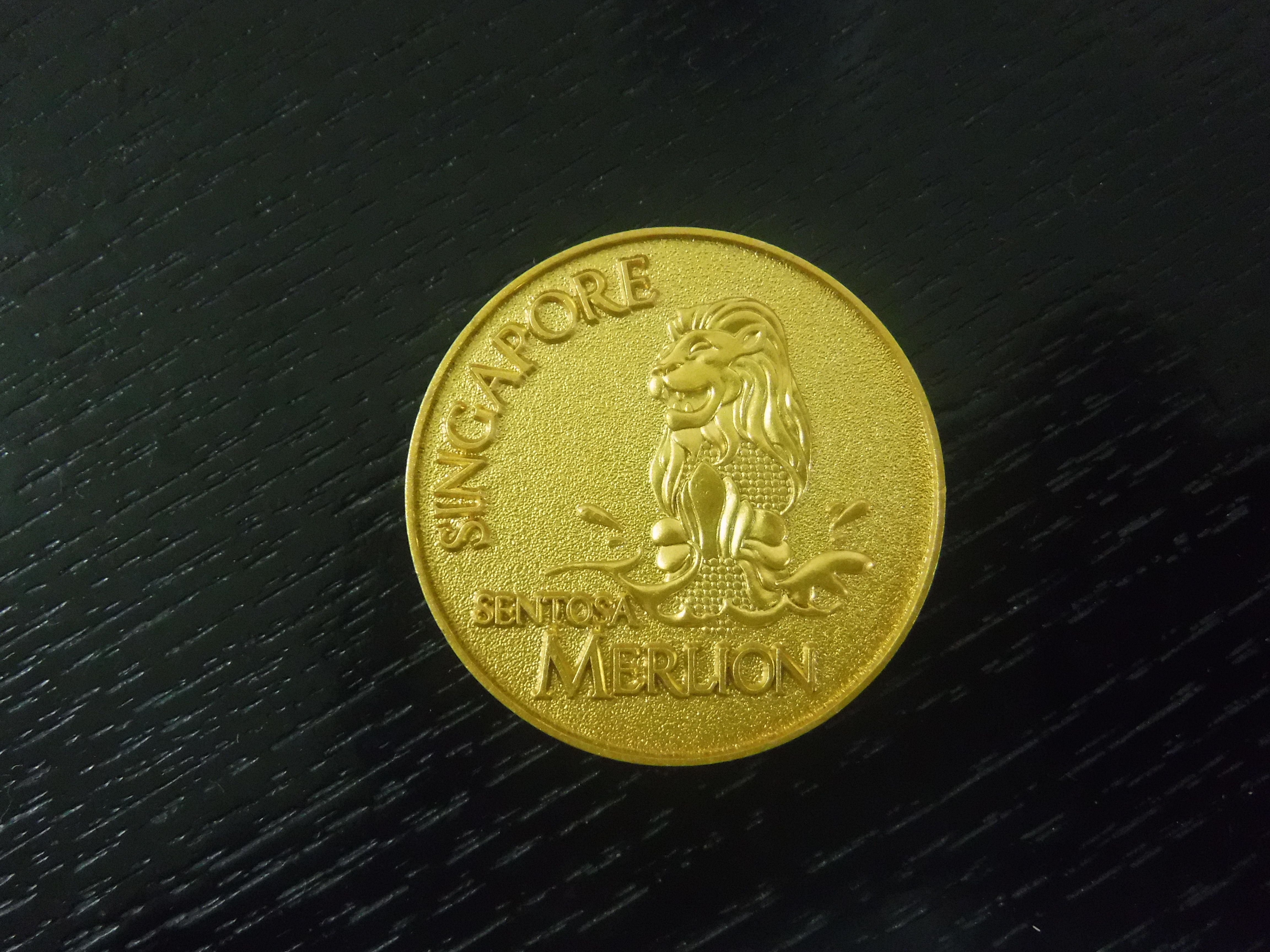 Cha Ching!
I wrote these stories whenever we were in transit during the trip. In a way, it's a first hand look to all of the experiences we had, though in a more fictional sense. To anyone who has read my SILVER LINING series, consider this a similar post for my Singapore mini-series. So, yeah, anyway, onward to the stories, er, explanation! (Click the link of the titles to proceed to the story itself)
 
 
 
 
---
SINGA-ONE!
---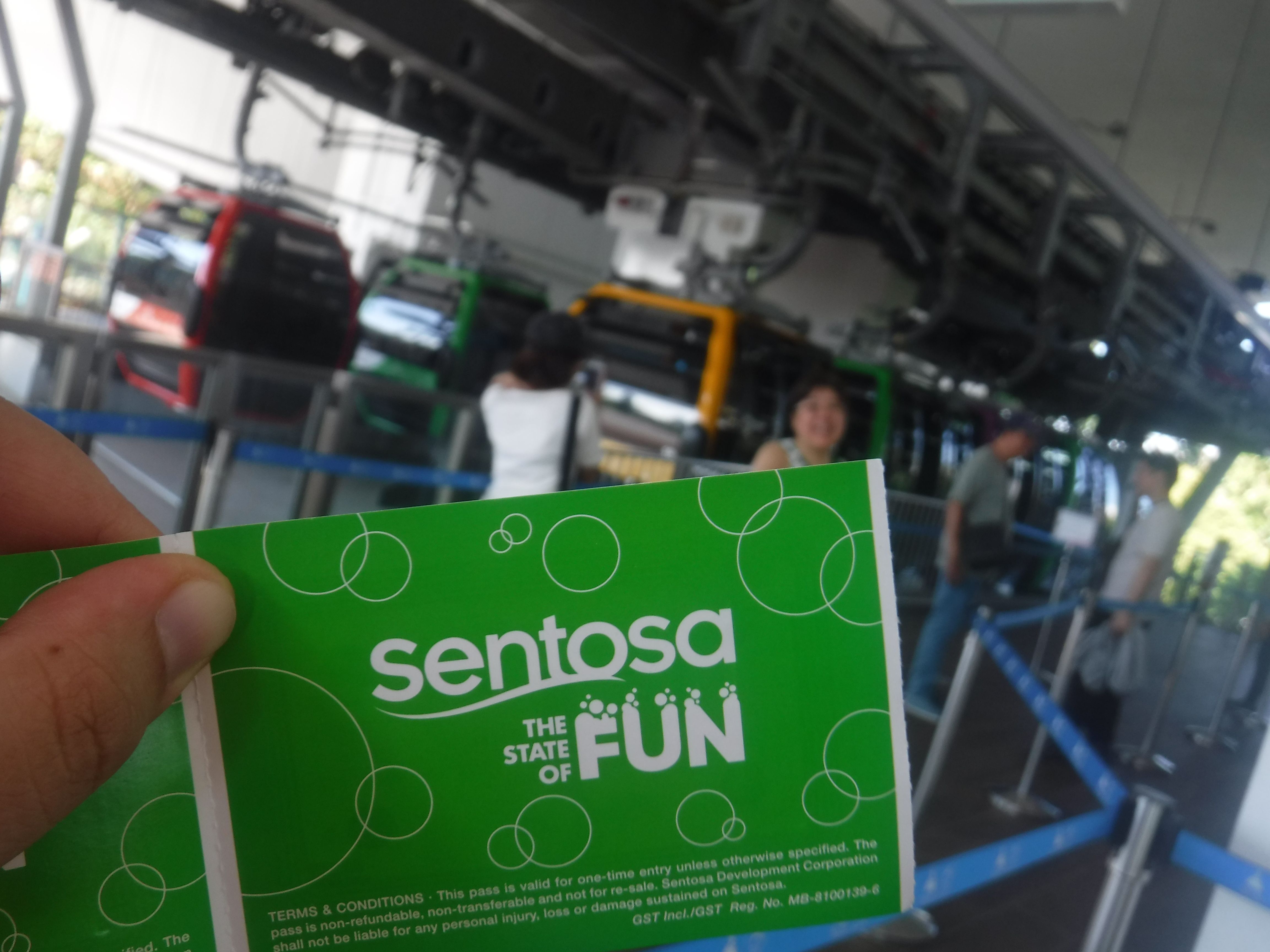 "Fun" is right!
This was inspired by Sentosa's slogan, "The State of Fun." I love playing around with words, and since 'state' has wildly different definitions, I figured, why not make that the basis of a dystopian story? Instead of referring to it as a nation or territory, I used its definition of being a particular condition that someone or something is in at a specific time.
Singapore has got to be one of the most impressive Asian countries to date. It took leaps and bounds to become the prominent country it is today by relying solely on innovation and a stable infrastructure. Huge respect for that!
But, what really solidified the plot for me here was when I noticed the ride operator for the Tiger Sky Tower burying her head on her arm as we ascended. She looked bored out of her mind and wanted to be anywhere else but there. There I sat thinking that there are a lot of other people who would be lucky to be sitting where she was sitting. She had a 360 view of Singapore, and she was being paid, I assume, more than the minimum wage for that minimal amount of work. Sure, she might be going through life stuff, but then I thought, even when you do something other people find exciting every day of your life, there just has to be moments when you feel like you're so over it. That's when it hit me.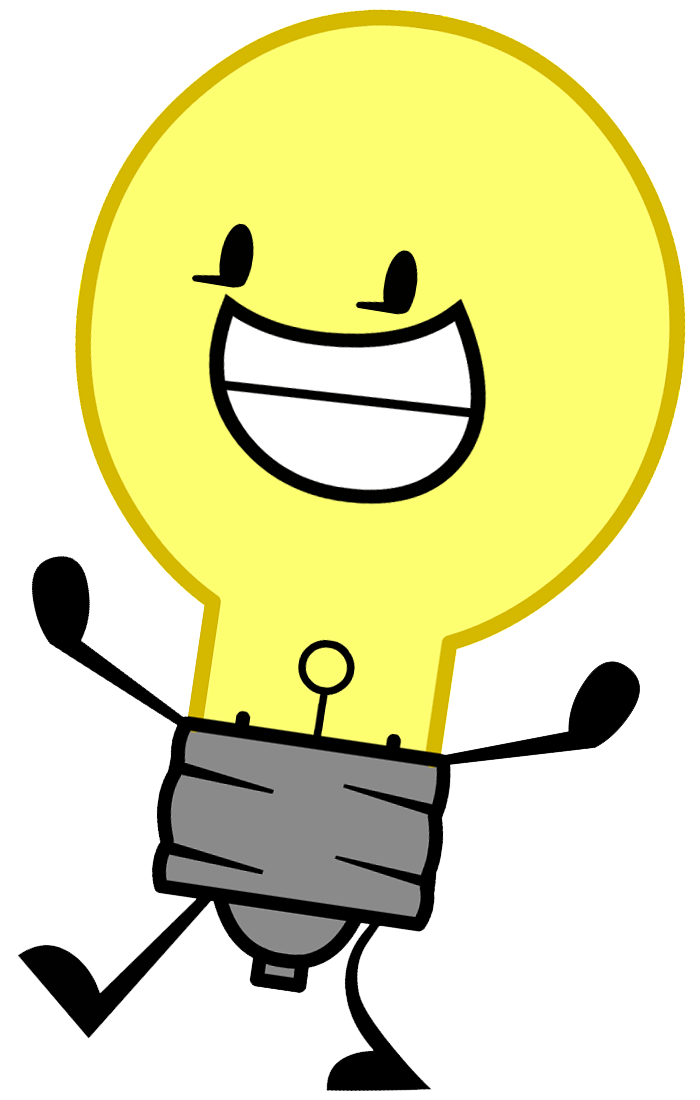 Image Source
Addicts go for more intense highs when they get used to something, and I don't mean to compare those people to addicts but yeah ... You get it. I tried to show some STEEM love there as well, peppering in some UBI concepts and a little sci-fi flavor. All in all though, this is more of a thought piece. A dystopian story in a utopian society.
---
SINGA-TWO!
---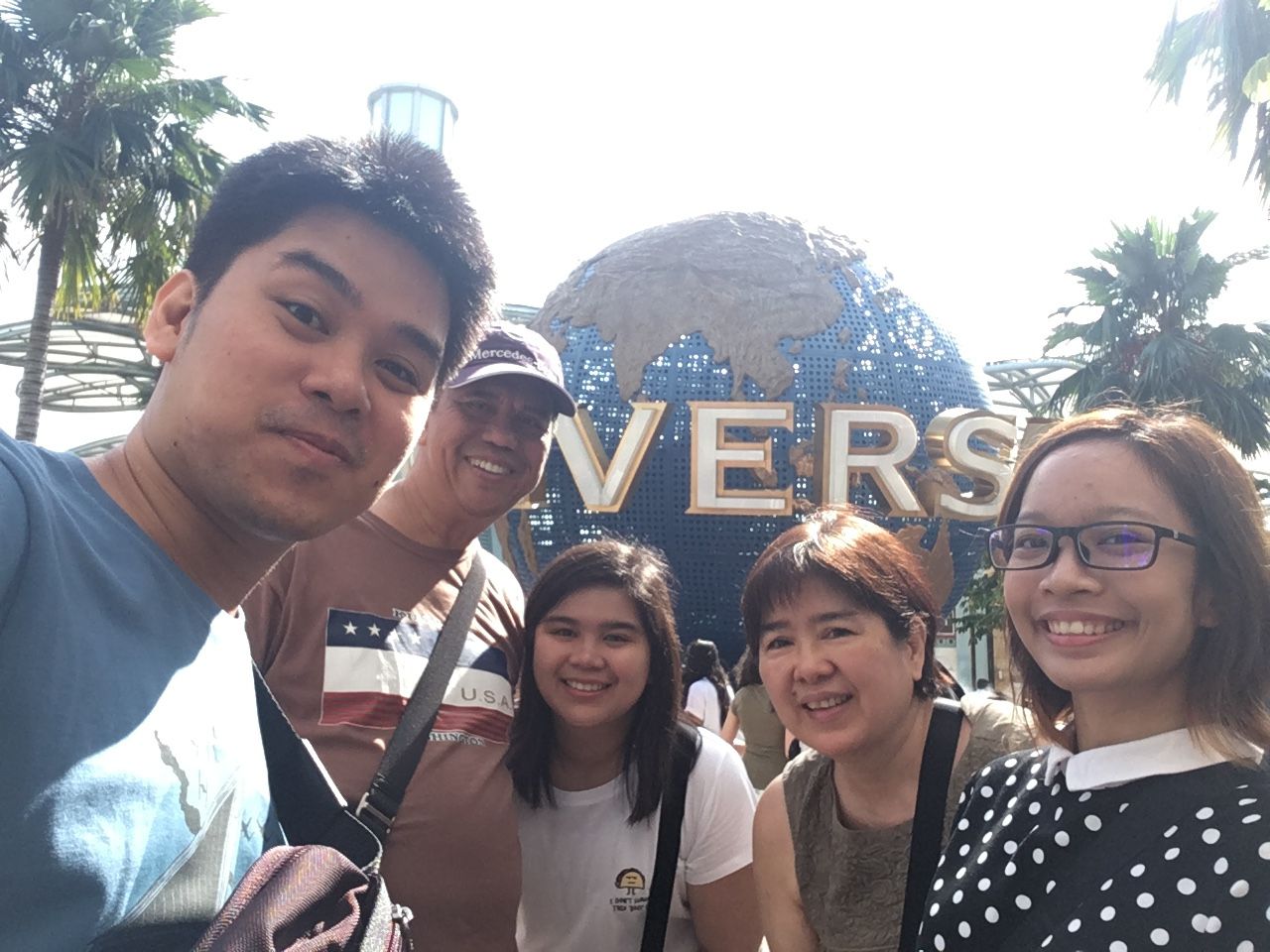 Long lines here we come!
We did, as most tourists do, touristy things to pass our day. @randomli crafted a detailed itinerary, and we tried our best to follow it to the tee. It was a great blend of touristy activities, shopping and eating a little bit of the local cuisine. One cannot simply go to Sentosa without visiting Universal Singapore Studios. Of course, one could, but that would be too un-touristy. So, we did.
You can tell based on the story how much lining up we did for the entire trip. Especially that Transformers Ride oy vey! I actually wrote this last, while we were on our flight back, and would you believe that the story of the landing being delayed was true?? Spoiler alert: that really happened. Haha! Okay, sure, we were delayed about an hour and we weren't still up in the air come sunrise, but it surely felt like we did. At first, I thought it would be great to stretch out the story to days and weeks, until the passengers forget their normal lives and instead make a new society inside the plane. Be all quirky and stuff. But, just when I was about to extend the story, the fasten seatbelt sign went up.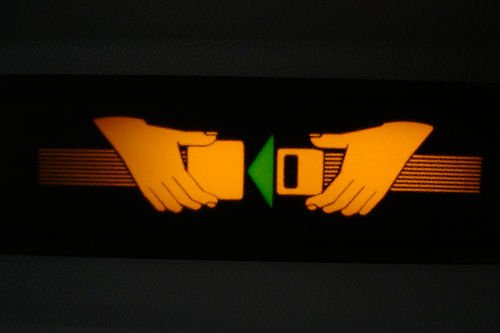 Image Source
I really wanted the reader to feel like standing in a long queue when reading this. A long queue that moves slowly every time you feel like getting comfortable. You ever had one of those experiences? Just when you're about to sit, boom! The line moves just enough to make you feel obliged to move as well. Lines are the worst.
---
SINGA-THREE!
---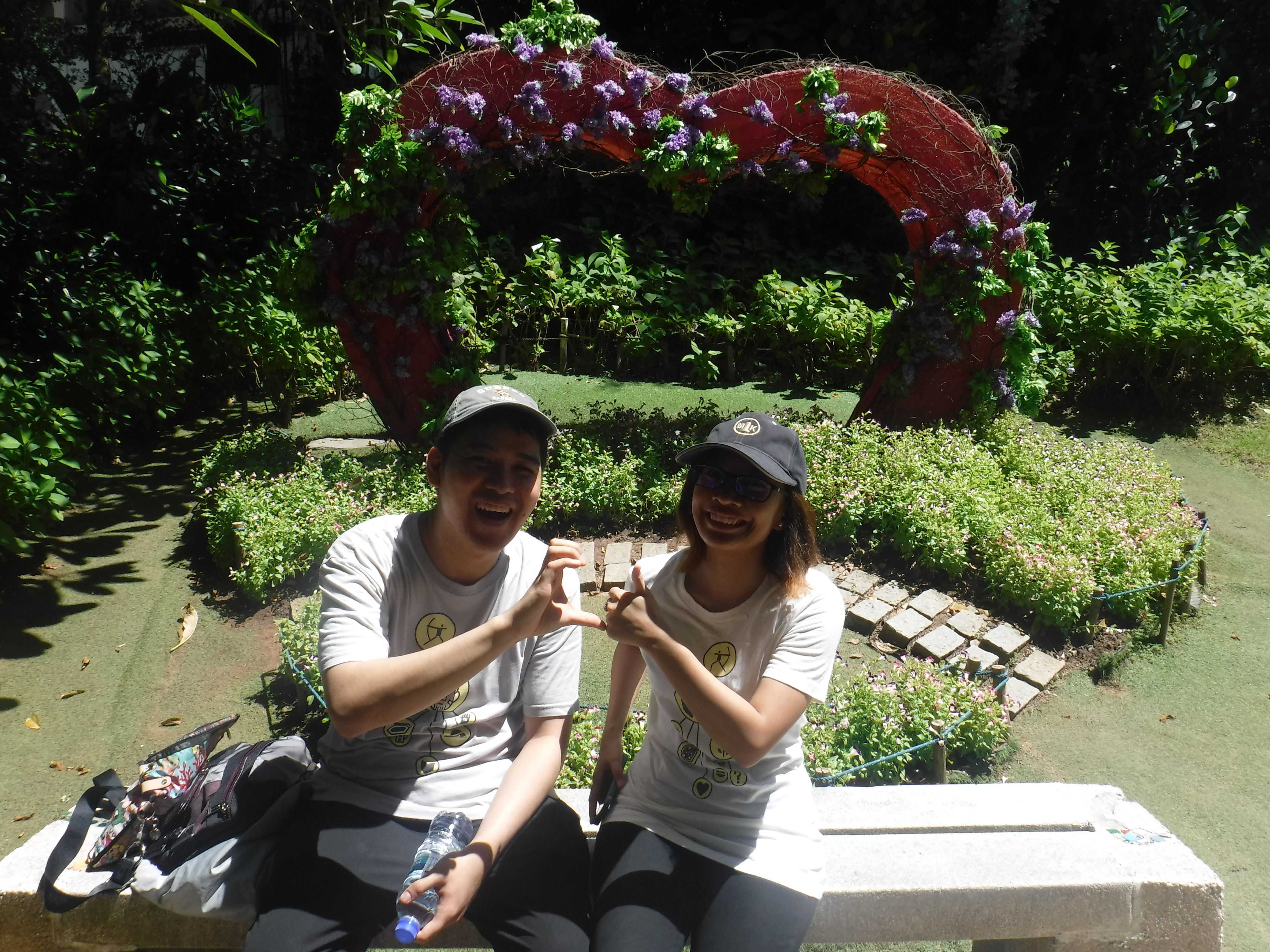 Friendzone me all you want, we're still set to be married
I love my fiancée. Positively love her to bits, in fact. But, as much as I hate to admit it, she could be a bit stubborn at times most of the time all the time. Okay, let's not get into semantics. The point is that i love her, but she developed a complex that makes her constantly want to prove that she can do things on her own, way before we even (re-)met. And, that's fine, I'm cool with that. On top of that though, she also has this thing where she doesn't want to be a bother to anybody. That's great as well, very considerate of her. However, when these two things combine and clash against my own personality of wanting to help out whenever I can...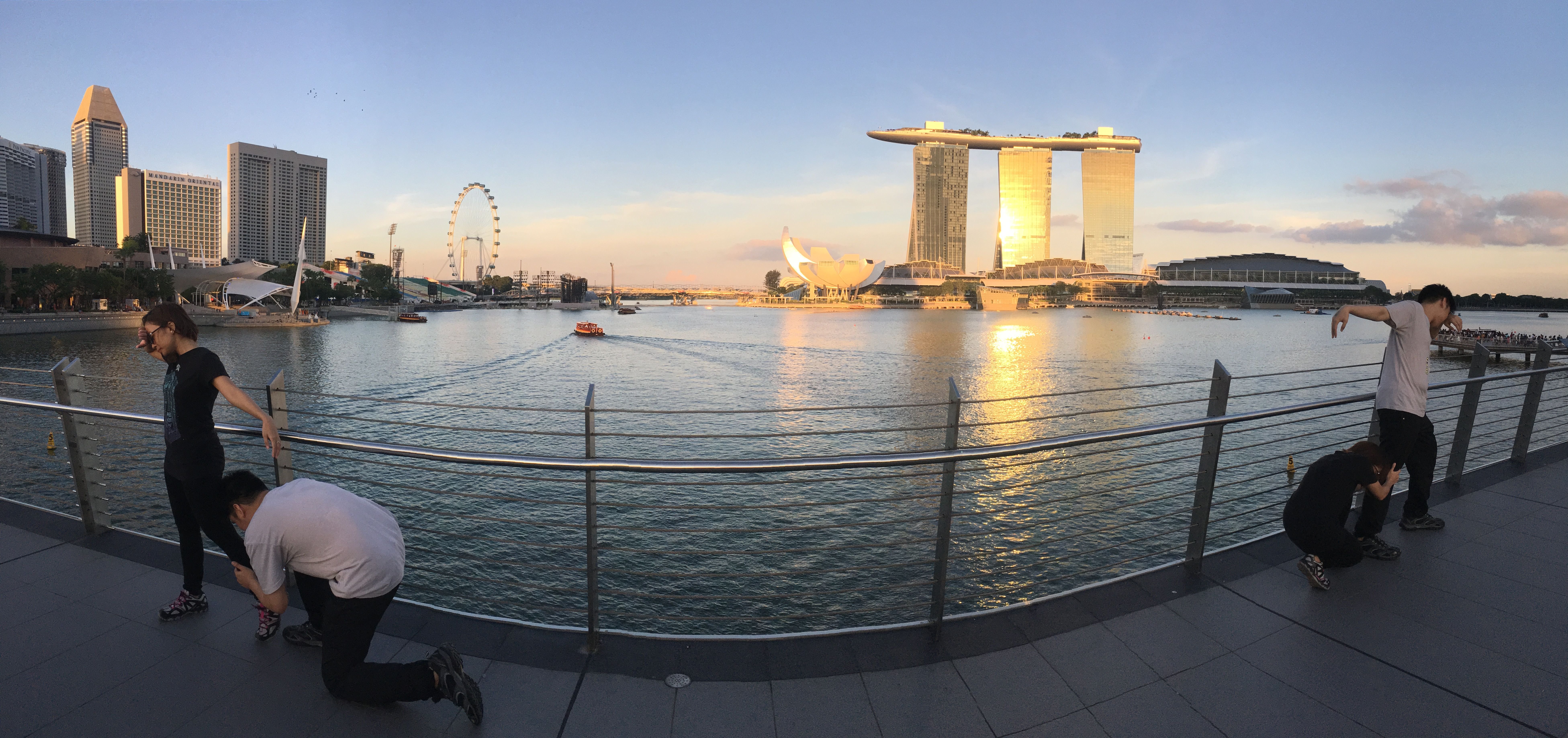 You know something wild happened when this fantastical adventure story that pits two people against a squad of paranormal creatures pales in comparison. So, let me set the scene. We just came back from Universal Studios, and @randomli's flight was fast approaching (she flew home 19 hours earlier because of work-related reasons) It had been a few days now ever since we started discussing back and forth whether or not I would accompany her to the airport. She didn't want me to, because (of course) she didn't want to be a bother, and instead told me to chill and have fun. Woman, how could I chill if I don't know that you're safe!? I really don't know why I couldn't drill that to her head. Oh wait, she's stubborn. Gotcha!
The discussion spilled over until the very last minute. Even as I was carrying her luggage while running up an escalator (something she could never do), she kept telling me that she could do it on her own. We were stuck in the middle of rush hour, and the trains were few and far in between. Mind you, it was 30 minutes before the boarding time and we were, at best, 30 minutes away from the airport. As soon as we hit the airport, we ran like we were close to getting eliminated in the latest season of Amazing Race: Changi. We were discussing worst-case scenarios, while I was praying to Odin for our luck to turn. Thankfully, she was able to check-in her baggage right before it was about to close. Talk about a harrowing tale!
I wrote this story on my long train ride back to reunite with my family. Personally, I'll take on a gigantic naga and a titanic merlion any day than having to repeat that whole ordeal.
---
SINGA-FOUR!
---
Threw you off with the rhyming titles, huh? (☞ ͡° ͜ʖ ͡°)☞ kachow kachow
I had intended for readers to question it after the third installment, but @ryivhnn beat everyone to it, noting the rhyming titles after the second one. In my quest to keep things fresh, I changed the fourth installment's title to not make it rhyme. The original title was something something More haha! Always so perceptive, mate! For that, you do deserve an upgoat!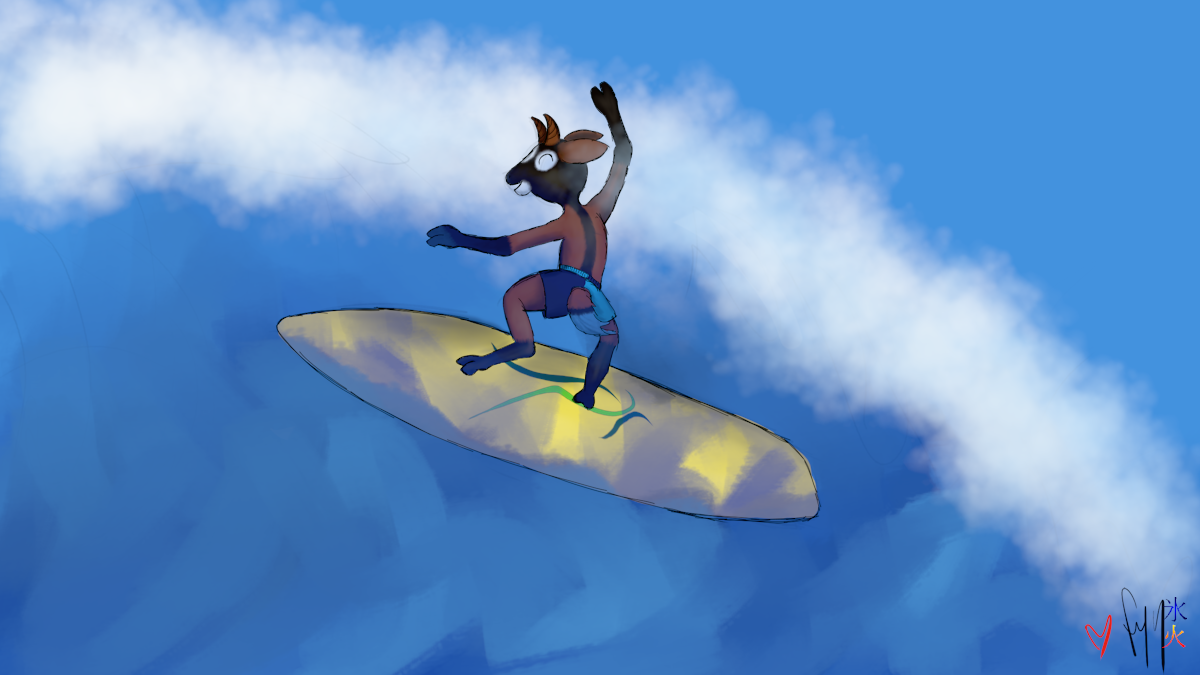 Cute, huh? For even more kawaii artwork, check out @ryivhnn's stuff and make sure to show some love by giving her a follow, voting on her work or even by just leaving her a comment. Don't think I didn't notice the resteems :D Supremely thankful about that, by the way. She's one of the most fantastic commenters on here, and trust me when I say you'll have a blast interacting with her. You're asking yourself, why does her work look so familiar? Well, that's because she was the arbiter for the recently concluded Steem Wars that happened a while back.
After the adrenaline-fueled installment that was SINGA-THREE, I wanted readers to take a bit of a breather and just chill with this one. A simple tale about a simple man, simply taking a tour of an entire country via MRT. What isn't simple about that? Consider this my love letter to the SMRT. I loved riding the MRT. It's such a far cry from the MRT we have in the Philippines. A real showstopper, if there ever was one. I couldn't imagine how I would ever follow this story up...
---
SINGA...FIVE?
(Wait, that doesn't sound right)
BONUS STORY!!!
---
I did say that there was just one more, right? Come on guys. I never said that SINGA-FOUR was that last one haha! Okay, you got me, I just intended to write four, because, you know, SINGA...FOUR. Yeah, you get it.
@improv's 5-Minute FreeWrite was my inspiration for this, so it was just a quick flash fiction. By quick, I do mean that I wrote this exactly within the 5 minute restriction. If it seemed rushed or unfinished, good eye, because it totally was. It was way harder than I thought, especially when you see the time ticking down. When you think about it, it's freestyle rap combined with fiction. It's a totally "why didn't I think of that?"-type of thing. So, I'm just glad that somebody did think of it, and now I'm able to add my own entry. Write your own as well, and feel free to comment the link to that post to any of my posts. Also, follow @improv for more hilarity, he's an awesome commenter as well! Maybe it comes with the name.
I wanted to write a sidestory that didn't interfere with the other stories I've written previously. The diversity of the stories is what I took special attention to, so I wanted to preserve that without taking too much from it. Sci-Fi/Dystopian Future, check (SINGA-ONE). Modern day Mystery/Philosophical Thought Piece, check (SINGA-TWO). Action/Adventure/Romance/Fantasy/little bit of Horror, check (SINGA-THREE). Straight up story, full of descriptions, with an intriguing twist, check (SINGA-FOUR). So, what was there left to write? I thought a parable of sorts would be a good choice.
As I mentioned earlier, I love playing with words, so I definitely had a blast twisting this one. Before Singapore, all I could think about whenever I hear the word "hawker" is either a bird trainer/falconer or someone who peddles stuff on the side of the road. Those definitely came into play when I thought about this story. During our first breakfast, we ate at a nearby hawker centre, and I couldn't help but notice that there were more birds there than people. With all the droppings all around, I thought that rats weren't far off from unusual. It was alright though, the food tasted great!
I couldn't help but notice, almost all of my stories' titles begin with "The." Perhaps it was a subconscious choice, or perhaps starting a title with "The" is the easiest choice. In any case, if you enjoyed reading this behind the scenes look at what inspired my recent travel fiction, check out @naquoya's latest series Notes from an Amateur Writer. He's been brewing up tons of great stories there, and if you're a fan of fiction, it's something you should definitely not miss. Give him a follow, and show some love in the comments section. He's yet another great commenter, who has lots of insights for whatever your content may be.
---
Got a spare witness vote?
Vote for lukestokes.mhth to help make Steemit a better place