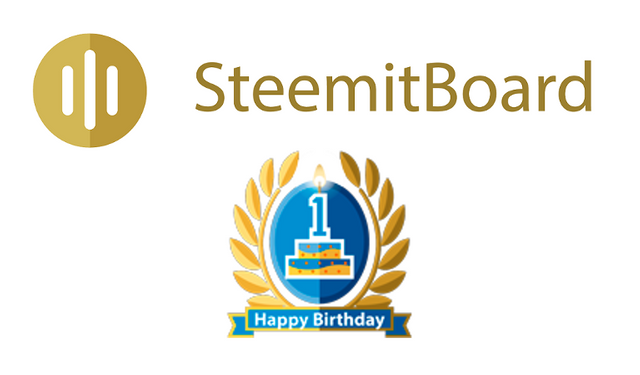 Do you remember when you registered your account. If it is more than a year ago, then SteemitBoard wish you an Happy Birthday!
Previous post :
Memories … Memories
For many of us, the Steemit story started in July, 2016.
It is at this moment that Steemit really made its first boom with a massive arrival of new users, somewhat comparable to the one we have been experiencing since May, 2017.
Have a look at the following chart to see what happened: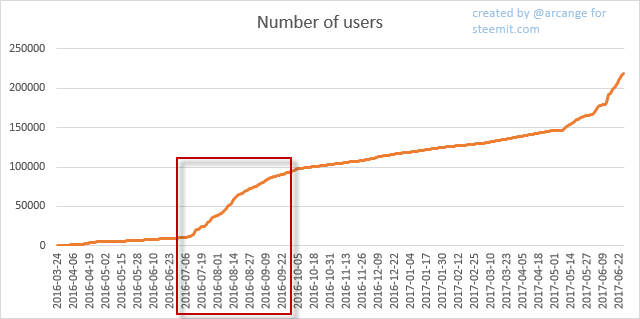 So ... we're getting close to the date that will be for many an important anniversary date.
Happy Birthday, Steemians!
To celebrate this event, SteemitBoard has prepared a nice award that every user being registered for one year or more will receive.

This award will be displayed in your personal tab on your board.
Of course, you can reuse it in your post to show your fellow Steemians you're kind of a Steemit's Veteran.
For those who joined us recently, you will have to be a bit patient. But do not worry, on the anniversary of your registration, you will also receive this nice award.
Enjoy and Steem on!
PS: You will receive a notification with your new award. Since there are a lot of notifications to send, it can take a while. @steemitboard is currently limited by its available bandwidth to the number of notifications it can send. By upvoting this post or the notifications you receive, you give @steemitboard more power to communicate with Steemit's users.
Thank you for your support!
---
Support the SteemitBoard Project and all Steemit users by voting for its witness!
Learn more how and why here

Steemitboard is a project initiated by @arcange - Follow him and support its witness too!