Would you like to see photos of Shinjuku in Tokyo, Japan, where we stayed a week, because this might be the place you want to be if you are traveling to Tokyo?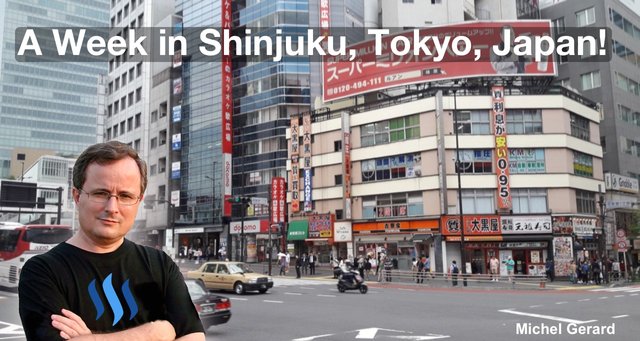 In this post I am going to show you photos of the Shinjuku area, which is a major commercial and administrative center in Tokyo: skyscrapers, busy streets, game shops, restaurants, parks and temples.
All photos are mine and taken with my Samsung phone.
A Week in Shinjuku, Tokyo, Japan!
We stayed at the Hilton Tokyo Hotel and the Shinjuku area is what we first saw in Tokyo and got accustomed to.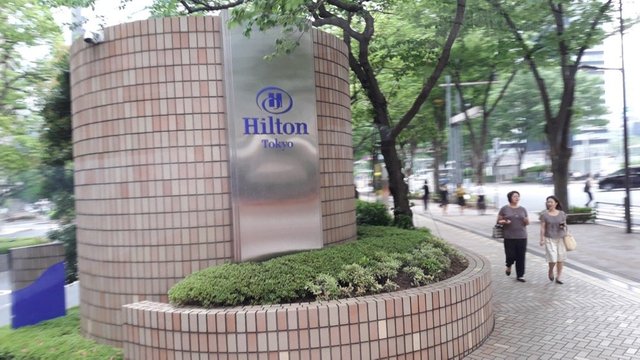 This is a map showing Shinjuku, which has a major train and bus station. We basically explored what's in that circle and there are much more we haven't seen.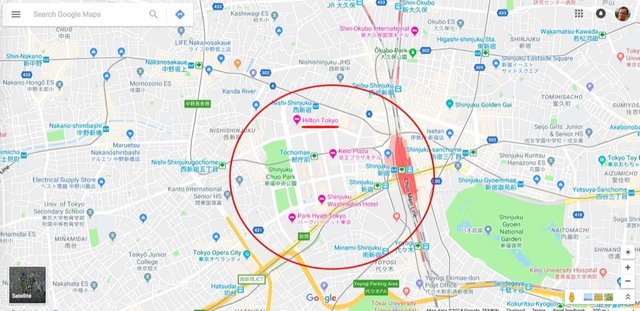 What Wikipedia says about Shinjuku:
Shinjuku (新宿区 Shinjuku-ku, "New Lodge") is a special ward in Tokyo, Japan. It is a major commercial and administrative centre, housing the northern half of the busiest railway station in the world (Shinjuku Station) and the Tokyo Metropolitan Government Building, the administration centre for the government of Tokyo. As of 2015, the ward has an estimated population of 337,556, and a population density of 18,517 people per km². The total area is 18.23 km².
Read more on Wikipedia: https://en.wikipedia.org/wiki/Shinjuku
This is the Shinjuku bus stop where the *Hilton bus drops and picks up passengers every 30 minutes.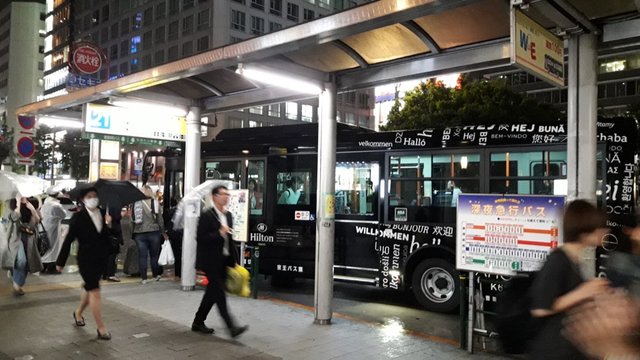 Shinjuku at night.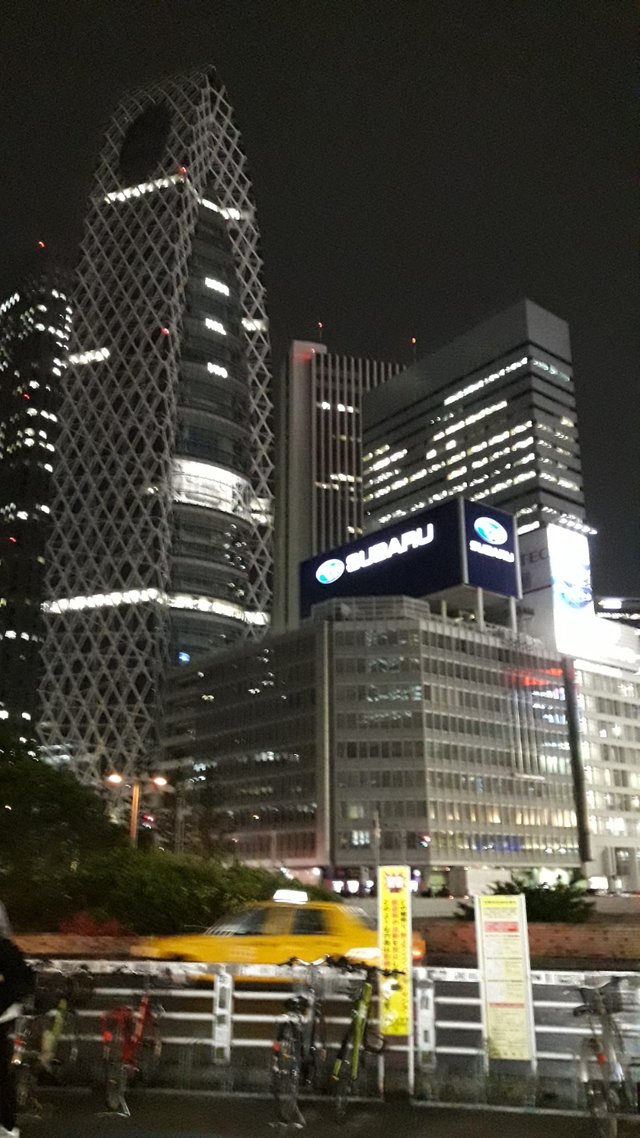 I have made four sections about Shinjuku, which are Shinjuku streets, Shinjuku shops, a Shinjuku restaurant and Shinjuku Park where we all went.
Shinjuku streets
What's amazing about Shinjuku is how there is few cars considering the number of people working there.
I quickly noticed the opposite of Bangkok here: no pollution, cars stopping at the red lights, pedestrians crossing safely, very clean streets and maintained pavements.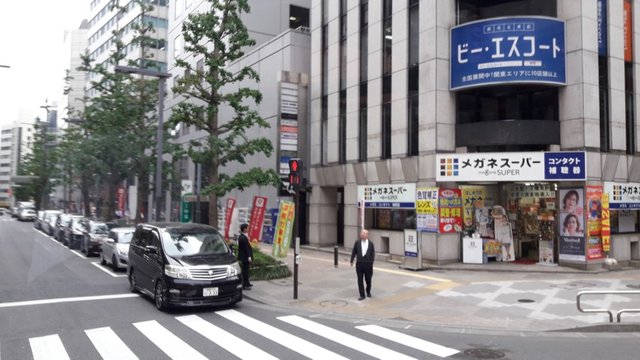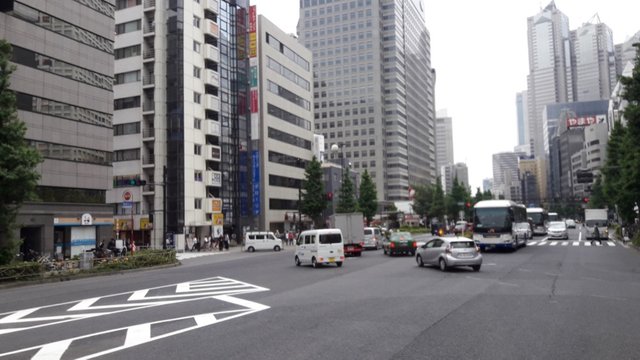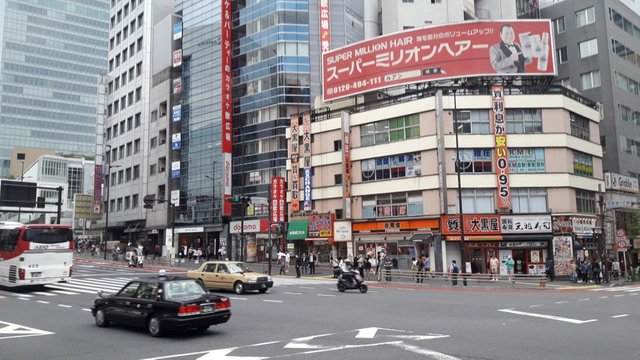 This is the Shinjuku area where all buses go and underground you have the train station, long corridors, department stores and shops.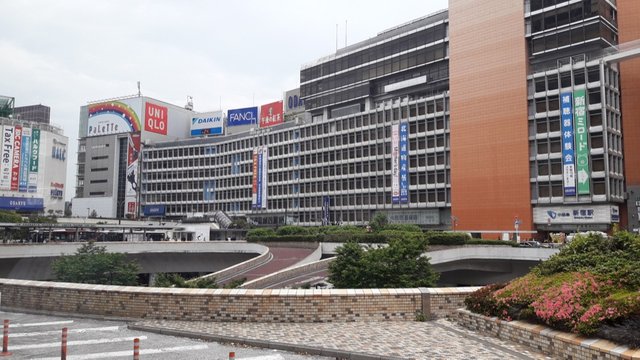 That's an area with government buildings and hotels where it's pleasant to walk.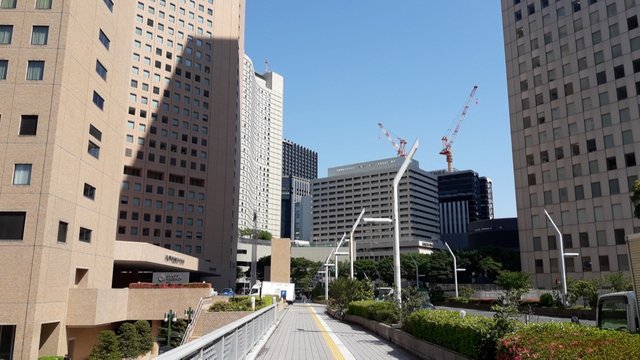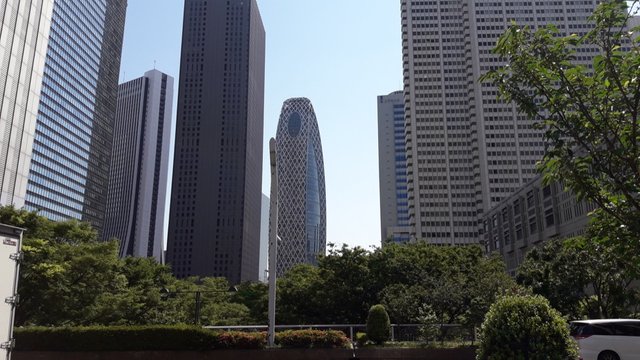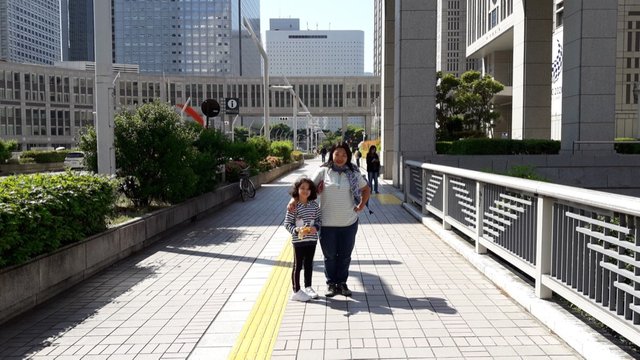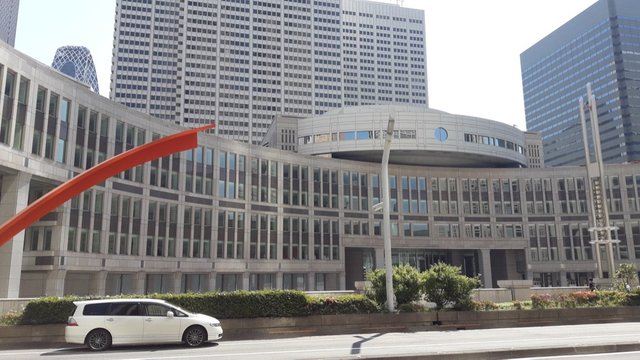 Apparently they are ready for the "Tokyo 2020 Paralympic Games."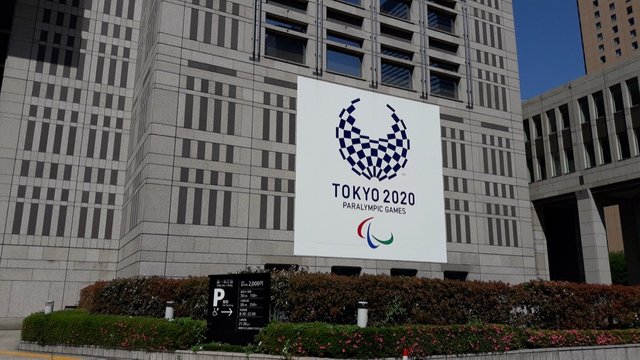 A couple of photos of my wife and daughter.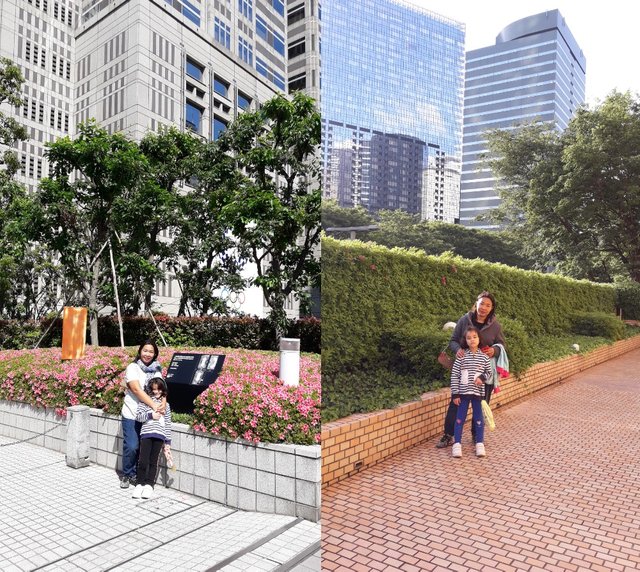 Shinjuku shops
There is an area with a lot of shops, mainly electronics and games, but also restaurants.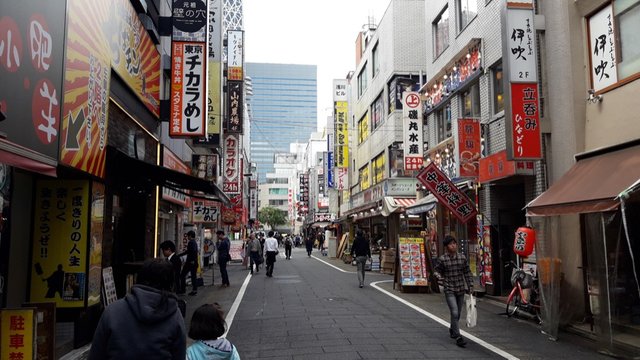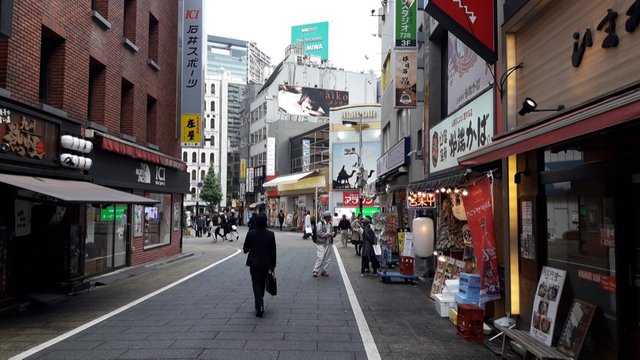 Difficult to make a choice, absolutely no English!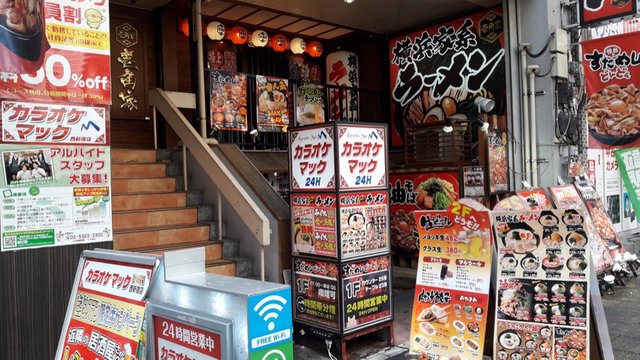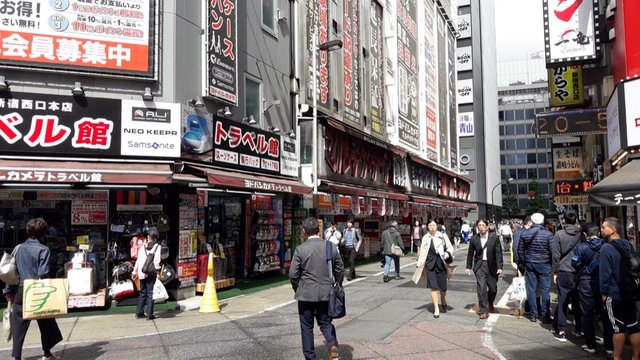 People queuing outside a restaurant and we believe it must be good.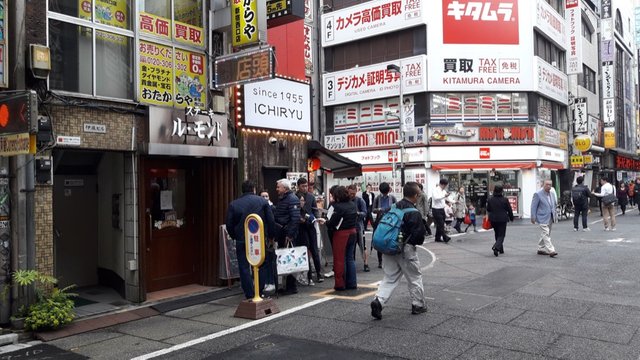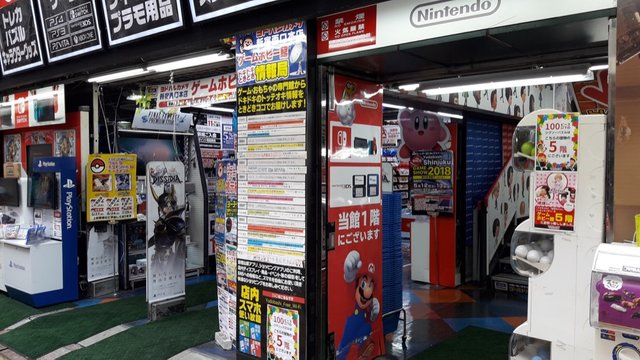 We went inside some of these game shops and I can say that it's a paradise for people who like video games, models and figurines.
A DVD shop where you can rent a room and I was wondering what kind of movies you can see in there?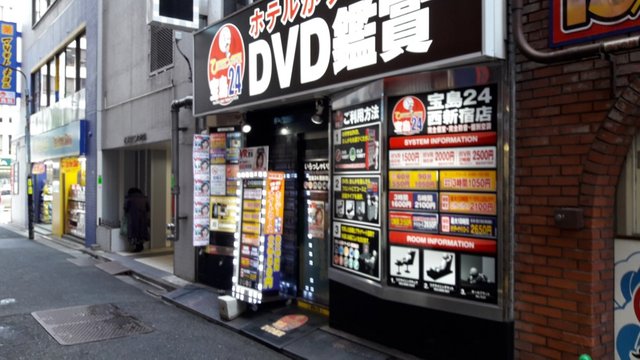 A Shinjuku restaurant
We went to have lunch in this restaurant and a lot of them look like this. You have a small entrance and inside you can go underground or upstairs and they are different restaurants.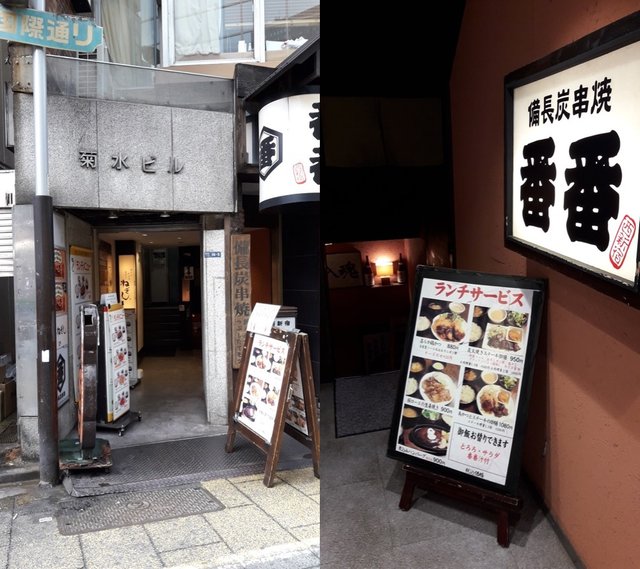 We went underground and some people were already eating there. This was very small, mostly for people alone.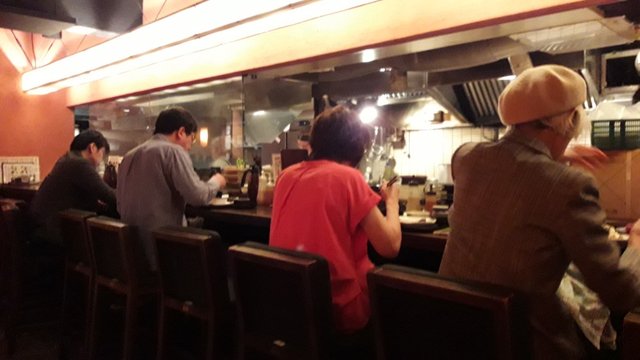 That was the menu.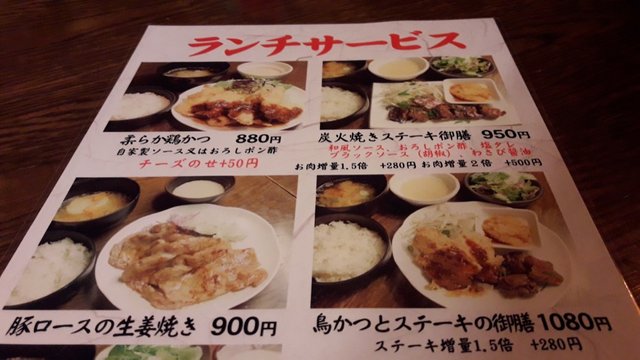 This was our meal.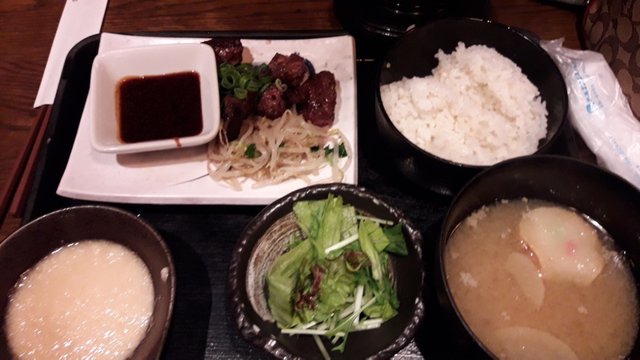 The food was good.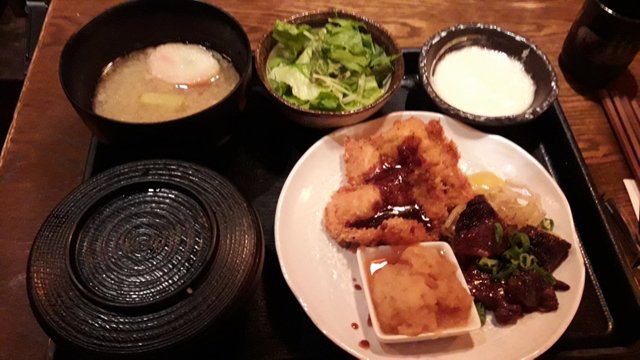 They had a couple of tables, so we sat there.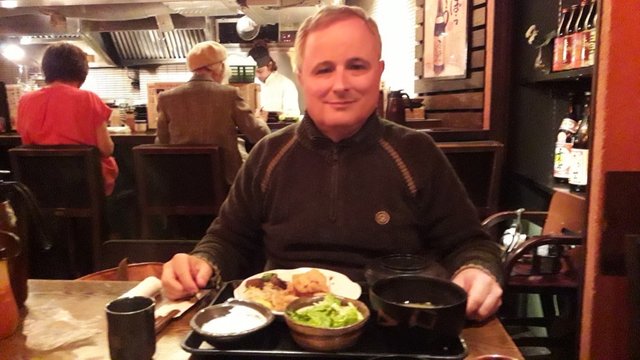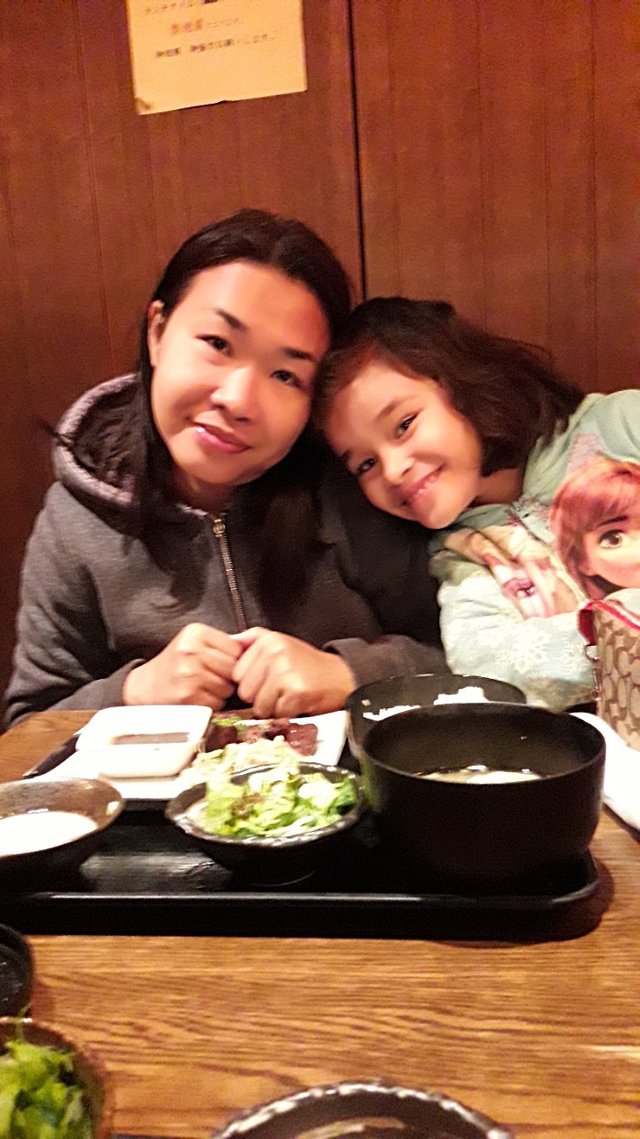 Then, there was a tiny corridor leading to what looked like a small closet where the cashier was.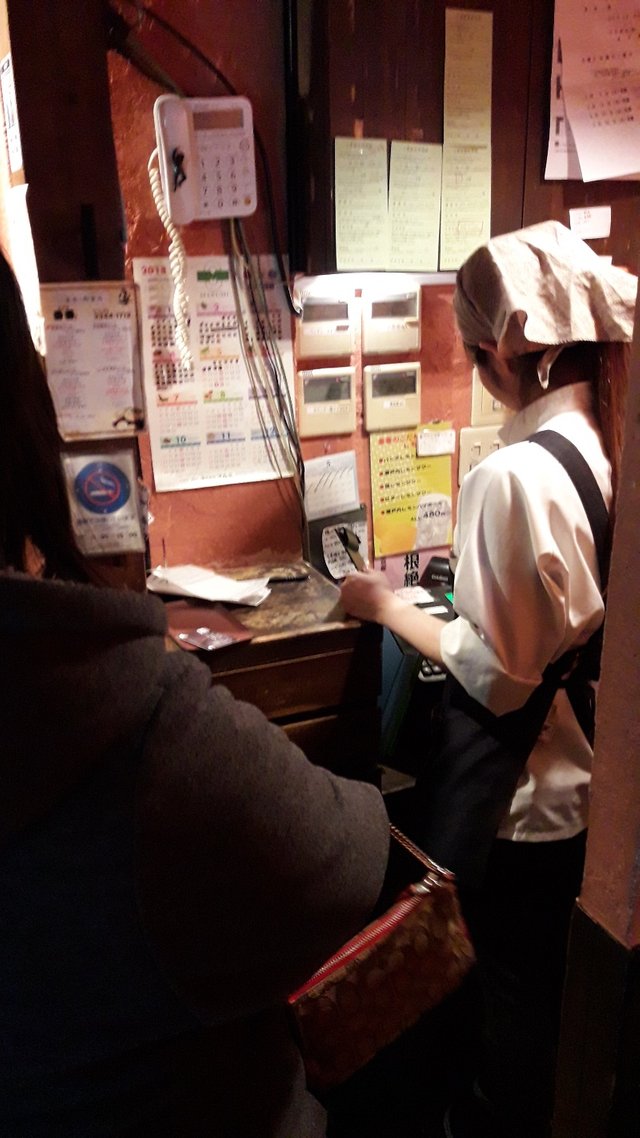 Shinjuku Park
This is a beautiful park that we enjoyed and this is the map.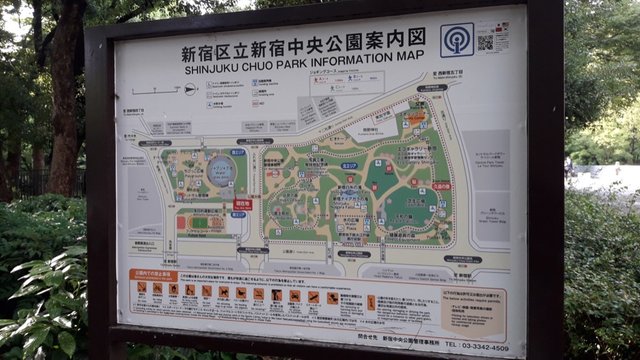 All the things that are forbidden.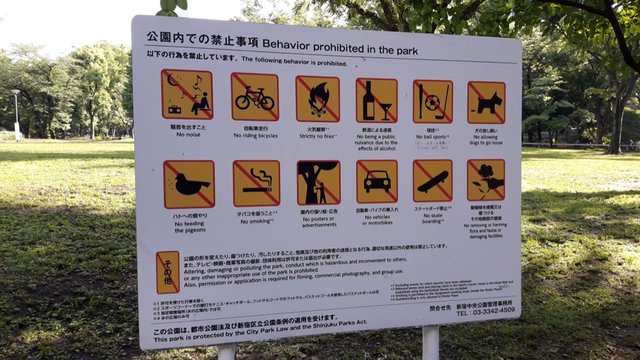 Nice green areas, trees with skyscrapers in the background.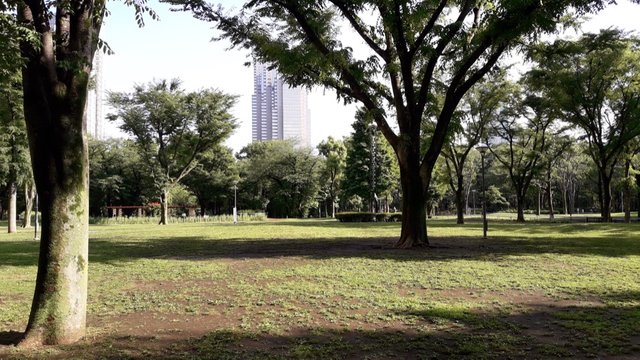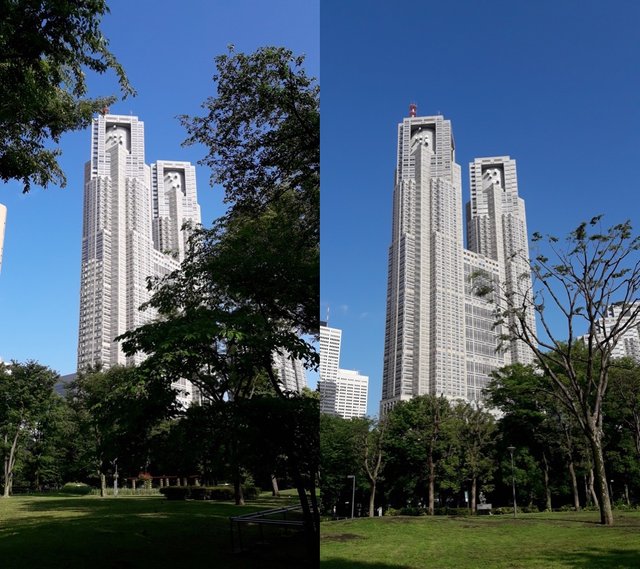 Other signs and I particularly like, "Don't use smartphone while walking." Translations could be improved at the right!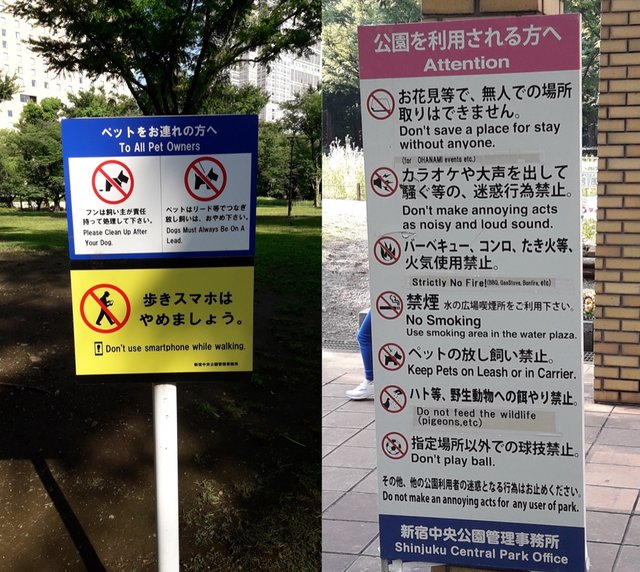 A scene of ancient Japan.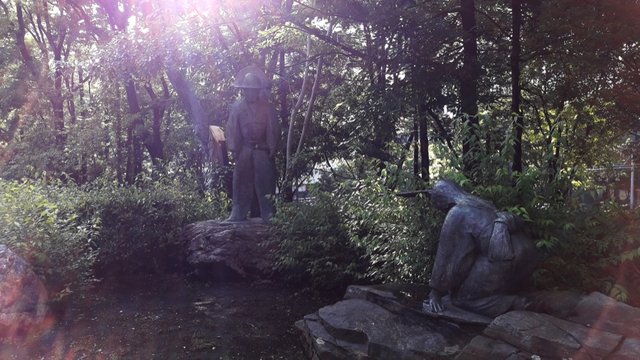 The temple that is in the park.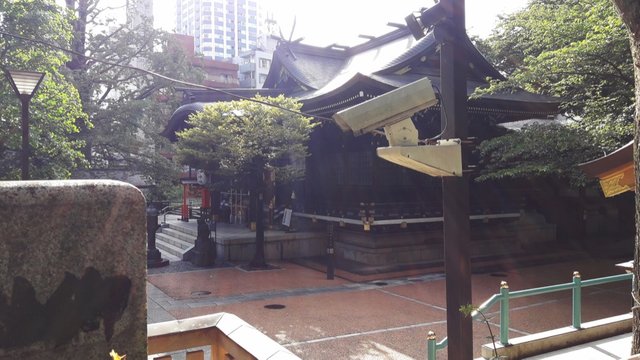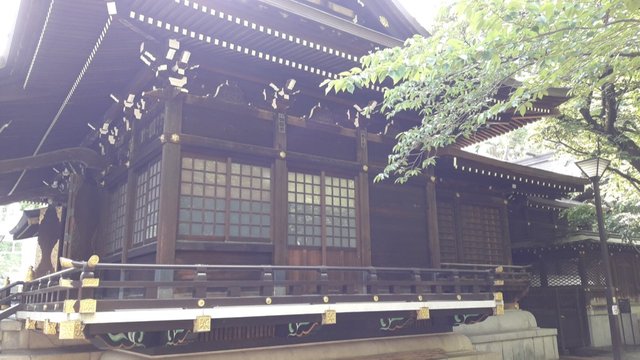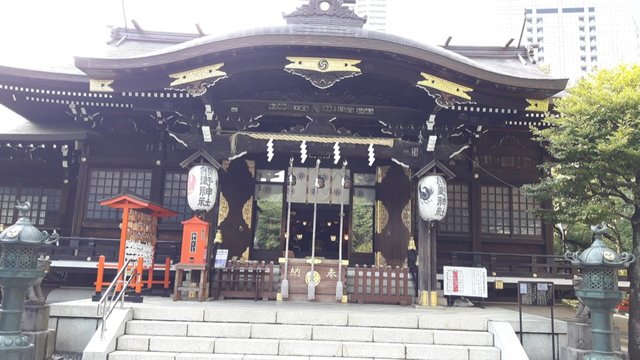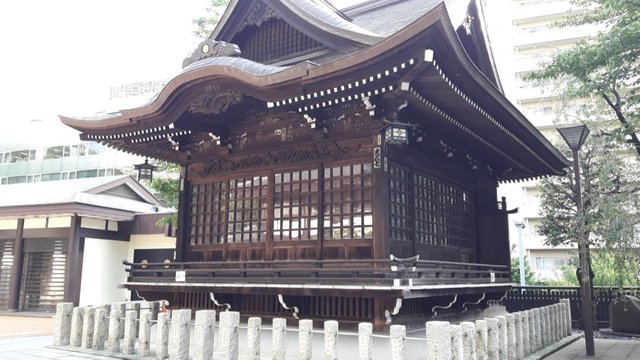 I like the contrast of architectures between the temple and the modern buildings.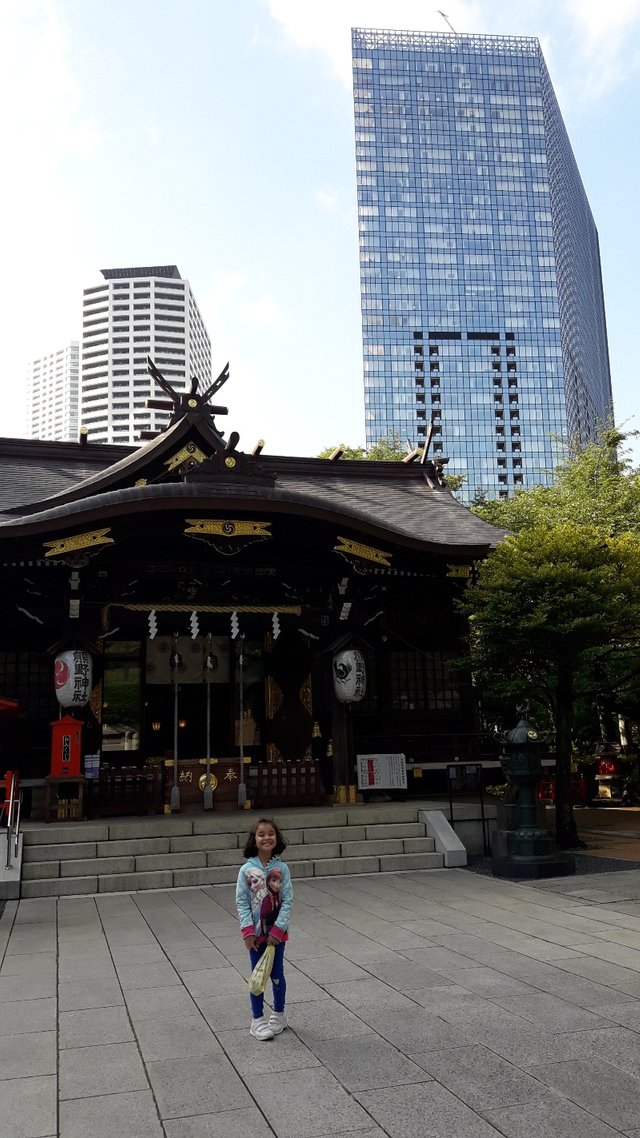 More buildings.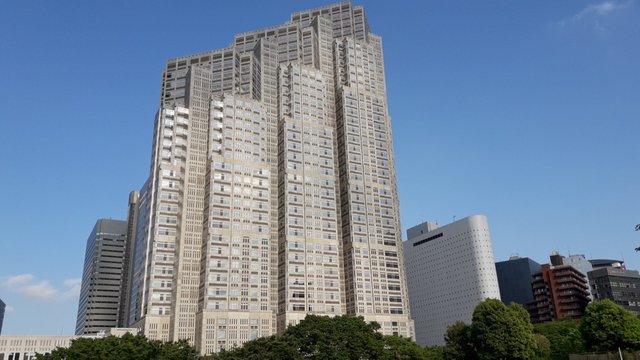 They also have a playground that we walked to.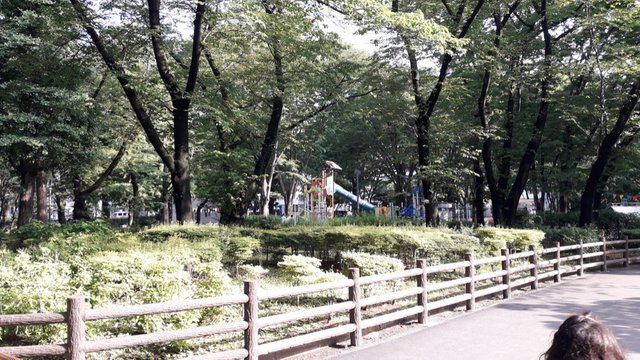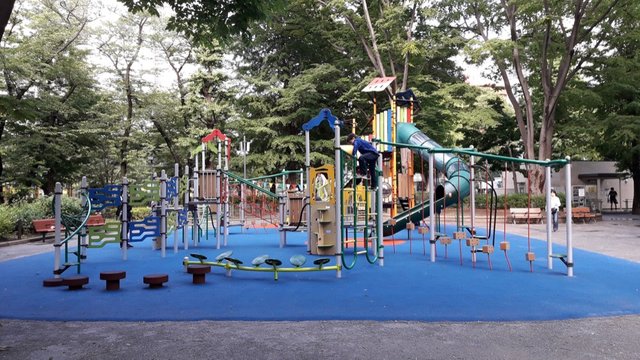 That's an interesting statue.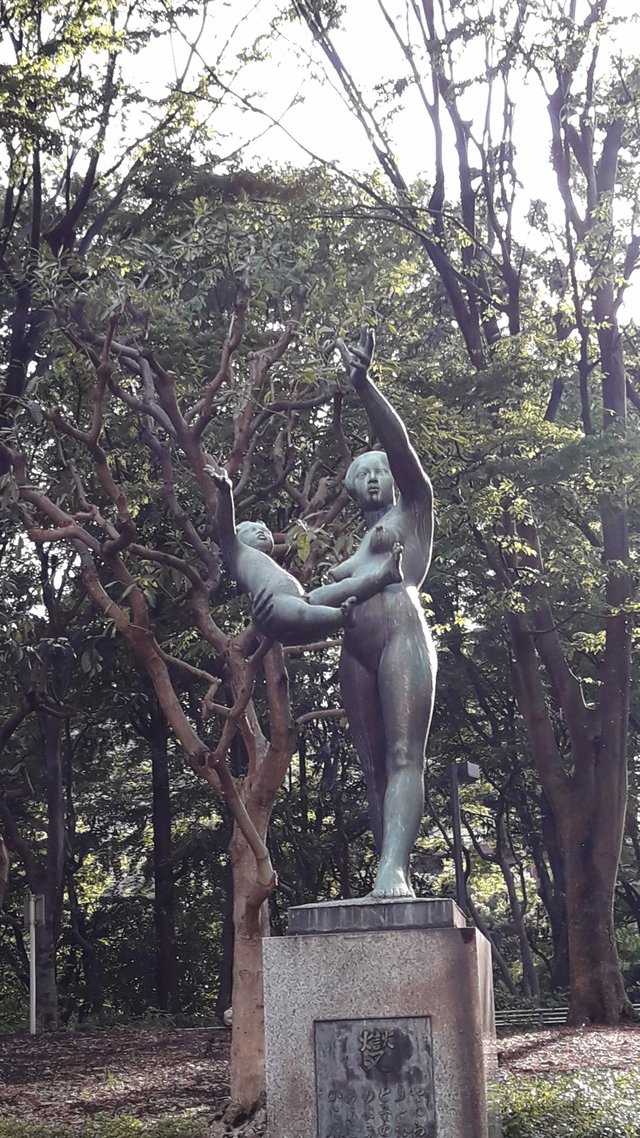 An area with colorful flowers.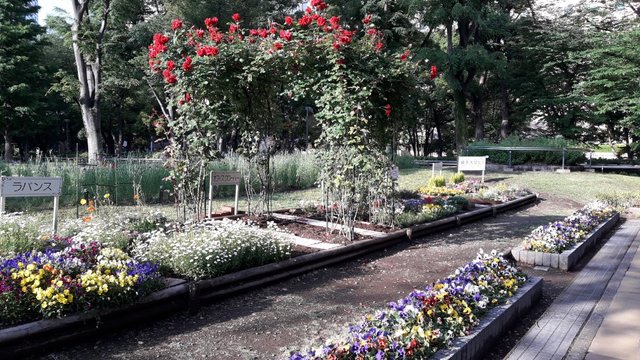 That's all I have to show you about Shinjuku and I hope you enjoyed my post and the photos.
Read my previous posts about our Japan trip here: A Week at the Hilton Tokyo, Japan!, Japanese Breakfast at the Hilton Tokyo!, A Day at the Ueno Zoo in Tokyo, Japan!, Our First Trip to Tokyo, Japan!, A Day with Hello Kitty at Sanrio Puroland!, Second Day in Japan and Eating Korean!, Two Nights at the Hilton Tokyo Bay, Japan!, A Day at DisneySea, Tokyo, Japan!, A Visit of the Tokyo Imperial Palace, Japan!, A Day at Disneyland, Tokyo, Japan! and A Morning at Yanaka Ginza Shopping Street, Tokyo, Japan!
All photos are mine and taken with my Samsung phone.
Would you upvote this post and follow me for more because this will encourage me to write more travel posts like this one?
Would you please help @jerrybanfield become a top 10 Witness because you can help funding projects to build Steem as explained here? Vote for jerrybanfield as a witness or set jerrybanfield as a proxy to handle all witness votes at https://steemit.com/~witnesses. Read the 5 reasons why I'm voting for Jerry Banfield as a witness and how to vote in my post. You may be interested to read: What is a Steem Witness, How to Vote and Why?
Michel Gerard