Today I'd like to share with you photos of our day at Tokyo Disneyland® because if you are planning a trip to Japan you may consider going to Disneyland after reading my post.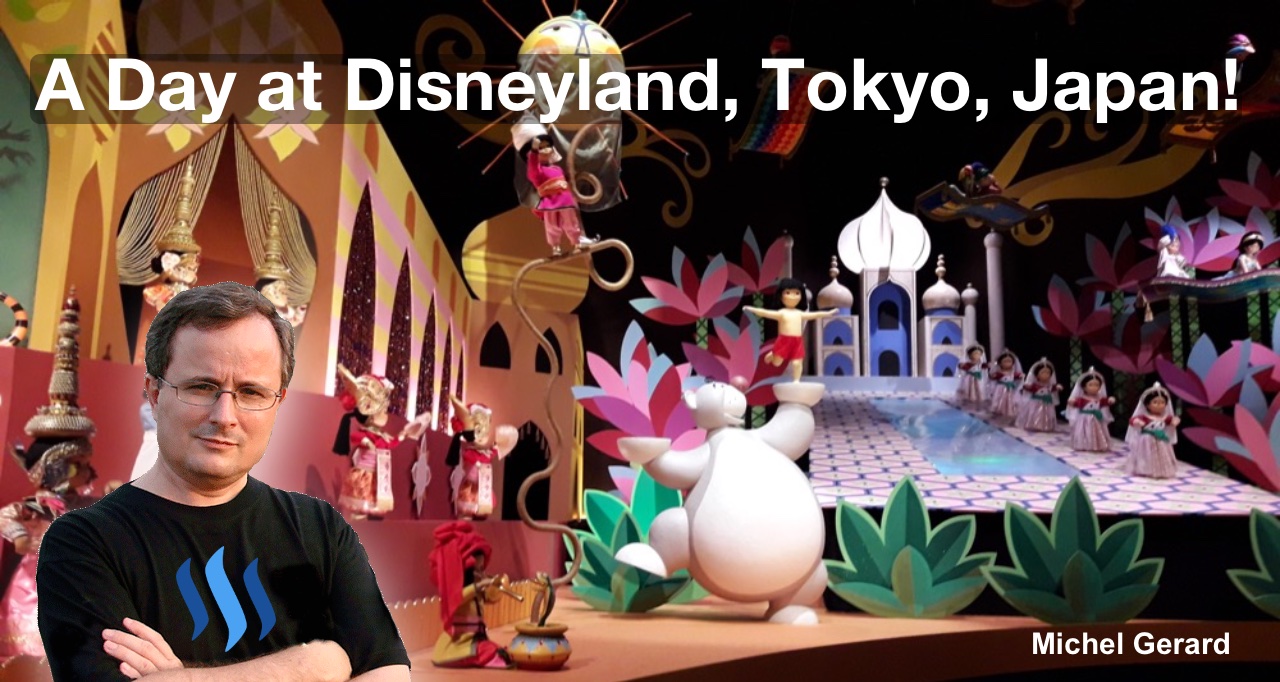 You may want to read my post about the Hilton Tokyo Bay, which is an official Tokyo Disney Resort® hotel where we spent two nights: Two Nights at the Hilton Tokyo Bay, Japan!
On our first day, we visited Tokyo DisneySea® which was the first themed park we went to and you will enjoy reading the post here: A Day at DisneySea, Tokyo, Japan!
All photos are mine and taken with my Samsung phone.
A Day at Disneyland, Tokyo, Japan!
We took the Disney bus again right in front of the Hilton Tokyo Bay Hotel, which goes to the "Bayside Station" 5 minutes away.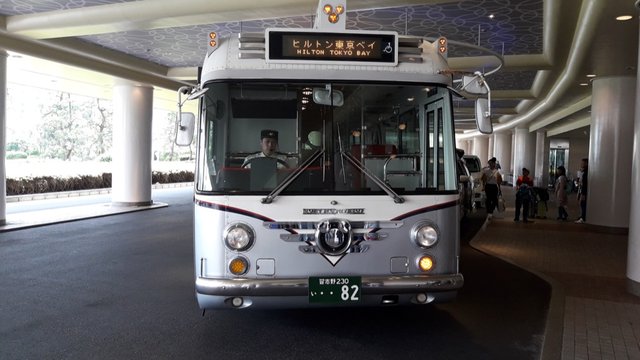 We then boarded the monorail train like the previous day.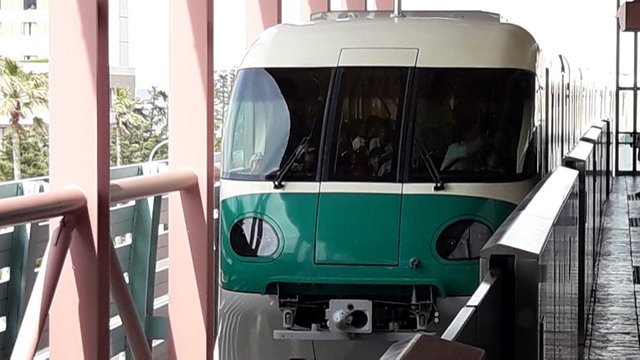 I think everybody enjoys how the train is designed with the Mickey Mouse windows and Disney stickers.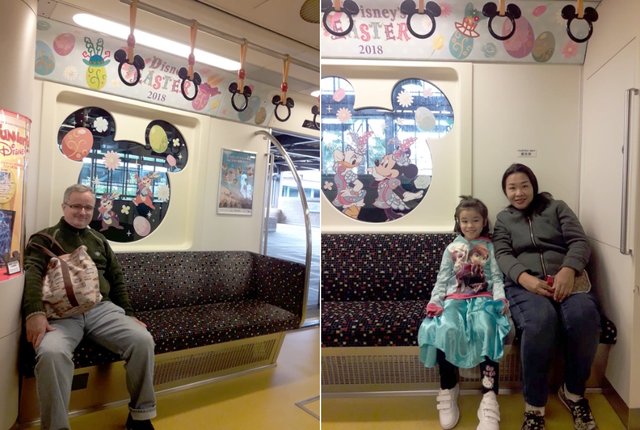 Disney Resort Line
This is a map showing the 4 monorail train stations. The "Bayside Station" is where all the hotels are and we got off at the "Tokyo Disneyland Station" about nine minutes away.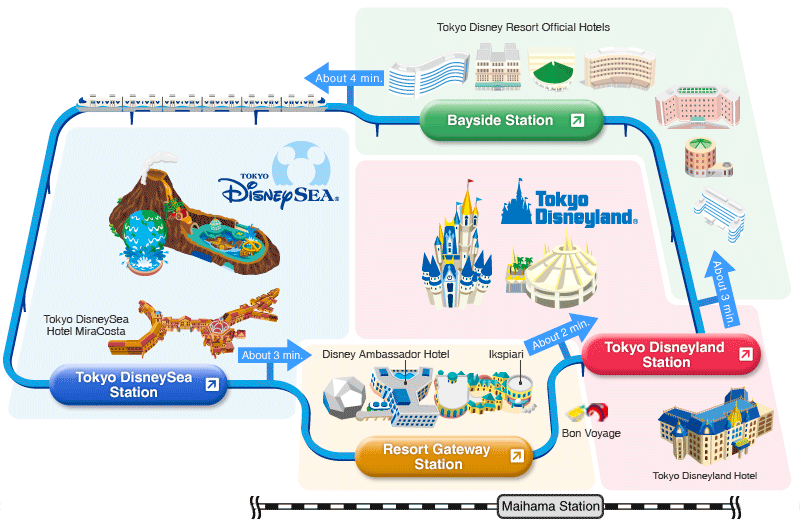 Image is borrowed from this website where you have all the info, operating hours and time: http://www.tokyodisneyresort.jp/en/access/drl/index.html
We used a pass for 2 days that we bought the previous day for ¥800 ($7) per adult and ¥400 ($3.50) for a child.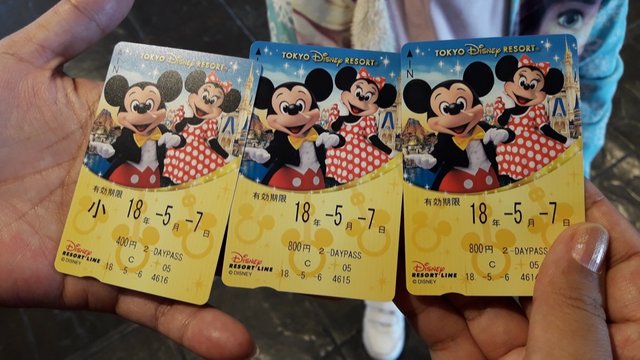 Tokyo Disneyland Hotel
The Tokyo Disneyland Hotel is located just in front of the Disney entrance and this might be a hotel to consider for your stay. It certainly has a very original architecture.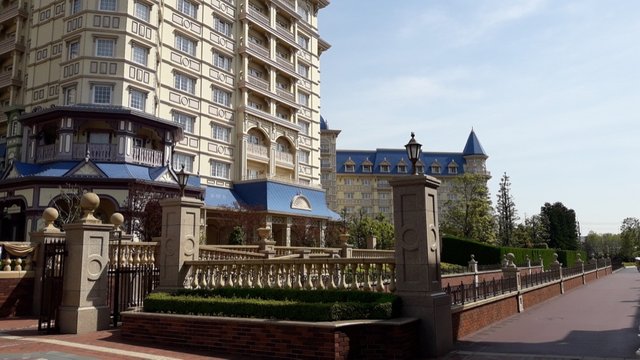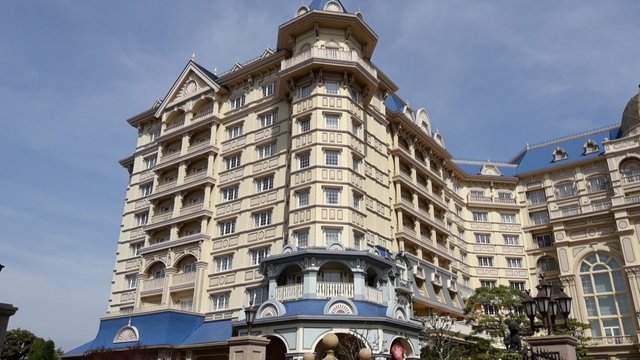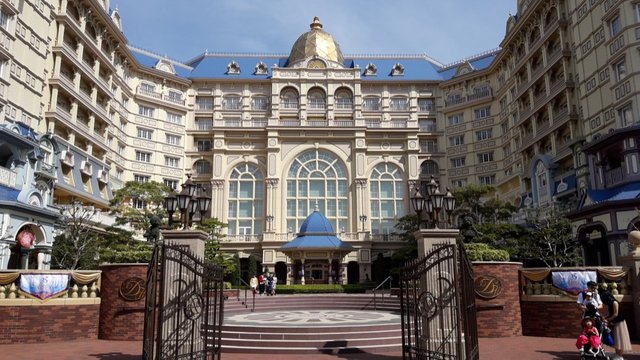 Tokyo Disneyland®
That was our second day on the Disney site where we saw Tokyo DisneySea® the previous day, and the first time ever in a Disneyland. We went on a Monday, it was less crowded than on weekends and we really enjoyed it.
All the information about Tokyo Disneyland® is on this website: http://www.tokyodisneyresort.jp/en/tdl/
Ticket prices: http://www.tokyodisneyresort.jp/en/ticket/
This is a map showing the whole site.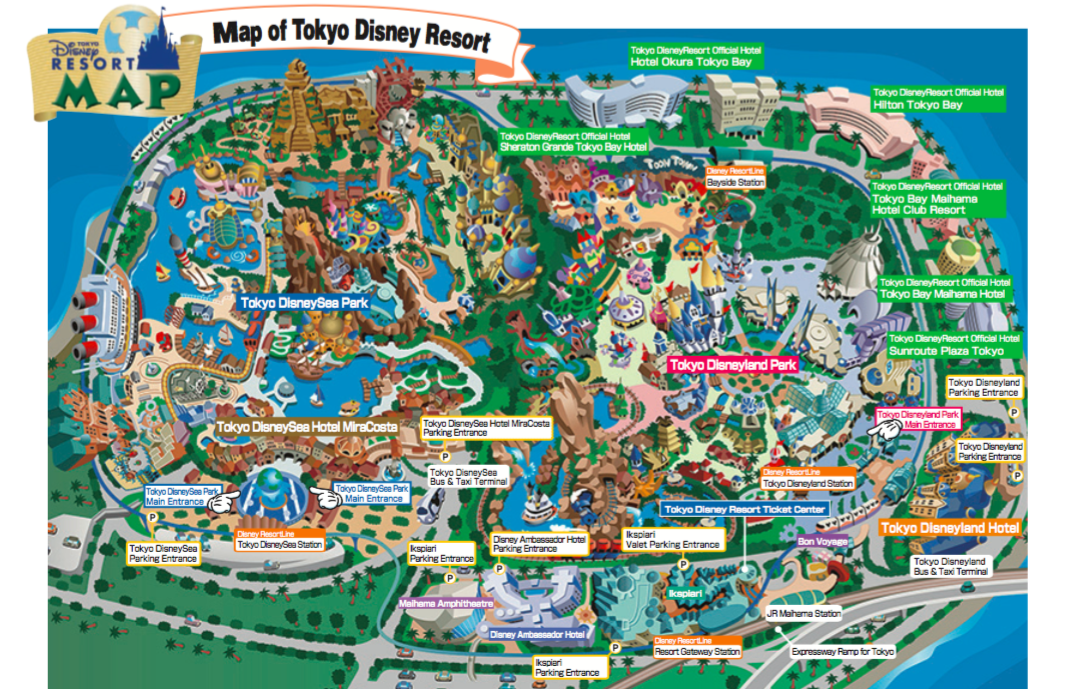 Now, I have several photos to show you for a few attractions that we experienced. There are much more rides we did than what I am showing you, but it was difficult to take photos in dark indoor spaces and I also wanted to enjoy the rides.
Being a Monday, and the weather a bit cloudy, with rain in the afternoon, there were fewer people than the previous day and the waiting time for rides were in the range of five to ten minutes, which was great.
We bought our tickets online and we entered the hall without queuing.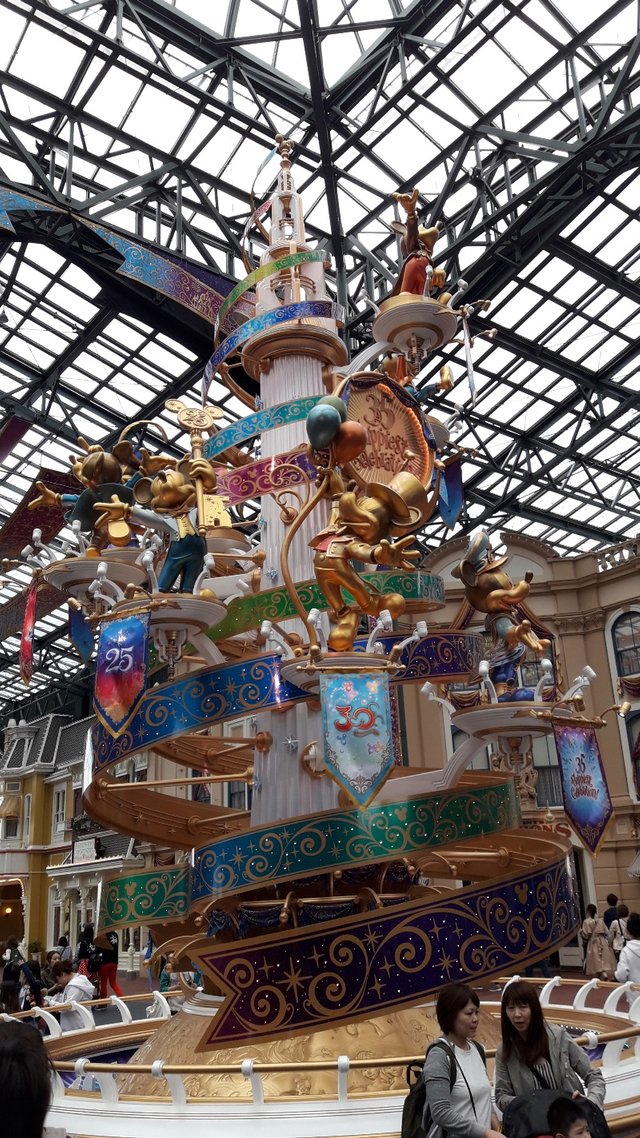 The weather was a bit colder on this day and we all had our coats.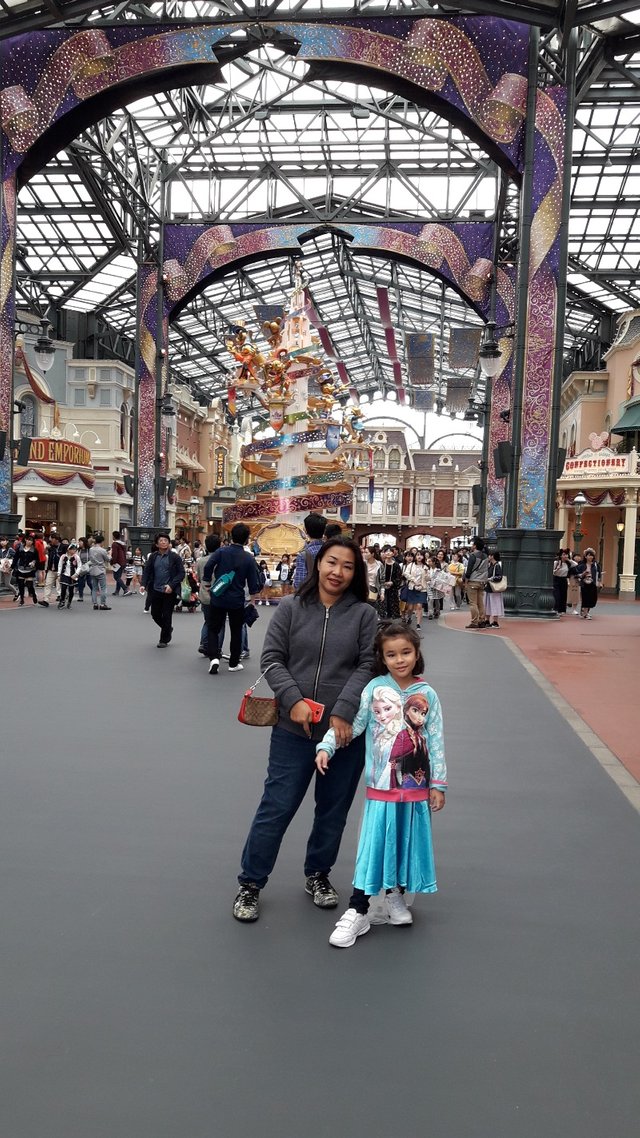 As you can see, not a lot of people were waiting early morning.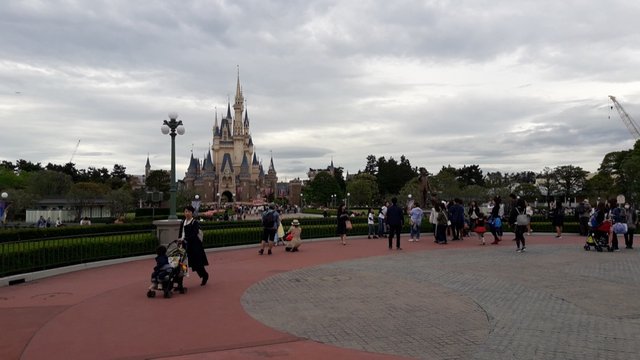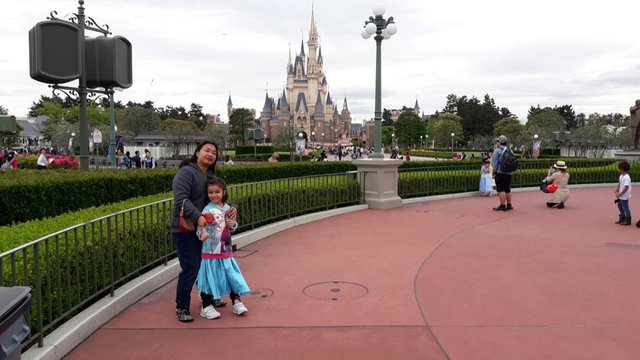 This is the photo that everyone takes when going to Disney.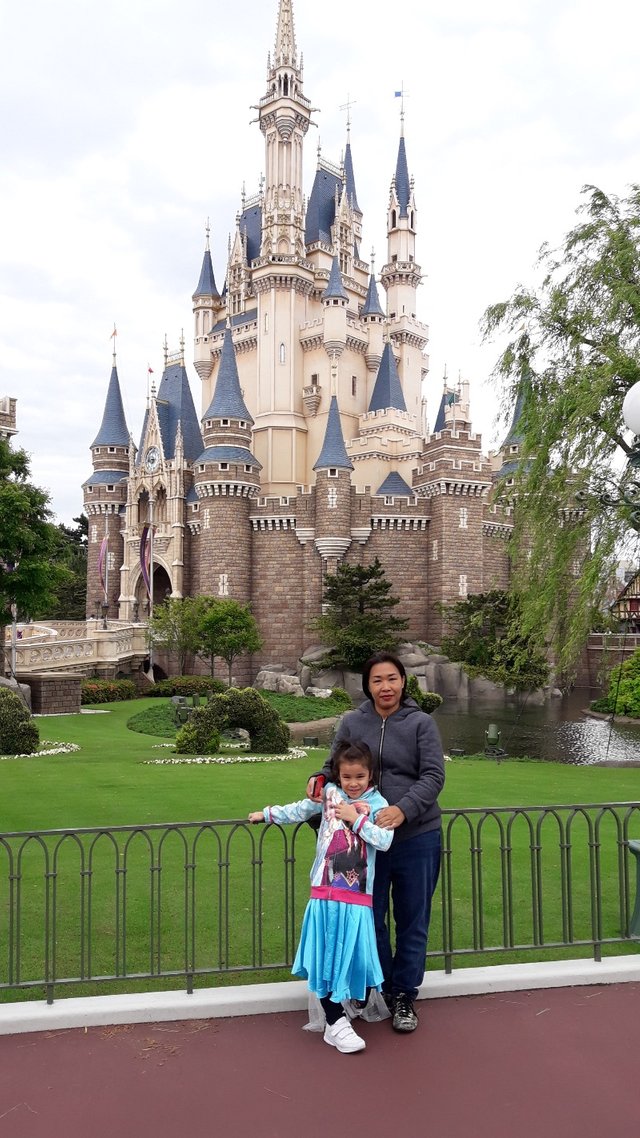 Pluto is the first character that we met and this was in the "Toon Town" area of the park.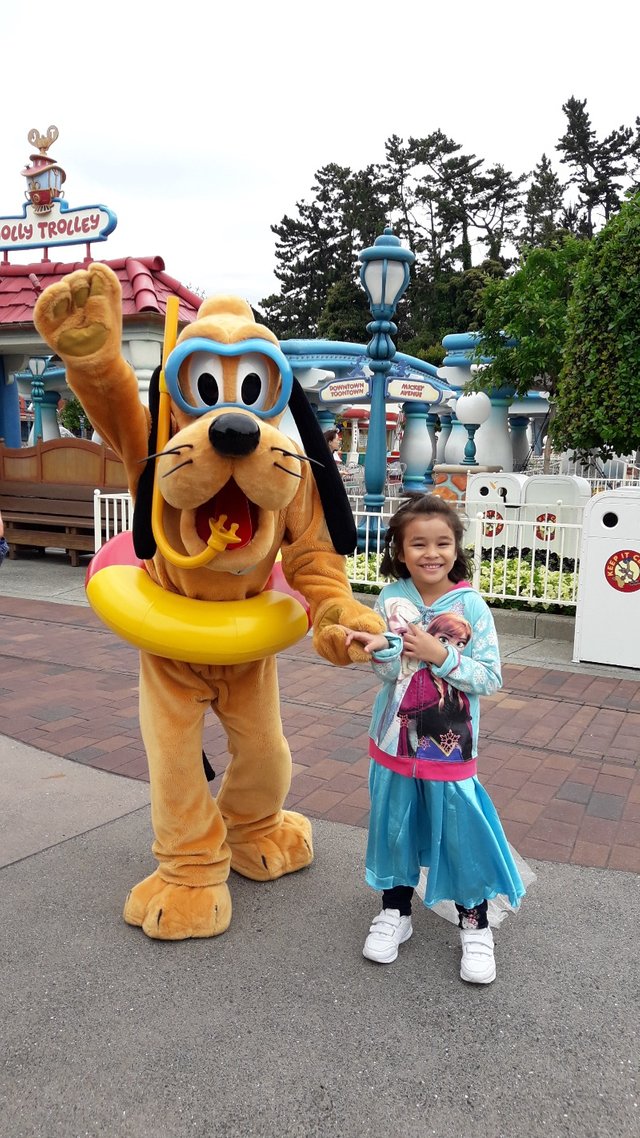 Nice area for kids to play.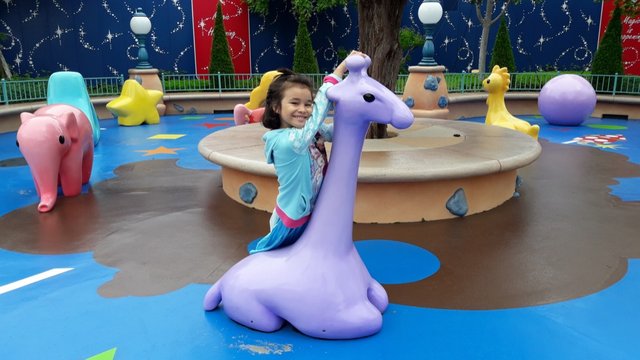 Look at these houses in the background!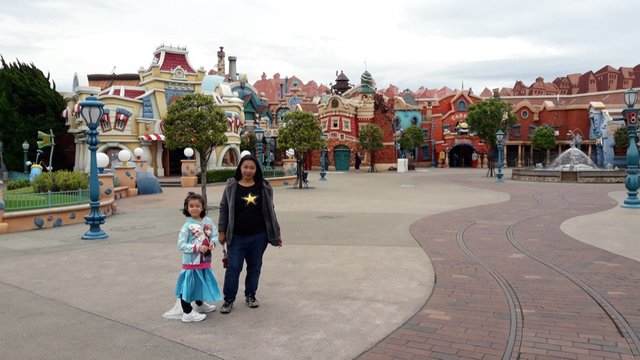 Then, we headed to the "Fantasyland" area where we had our first ride at "It's a small world."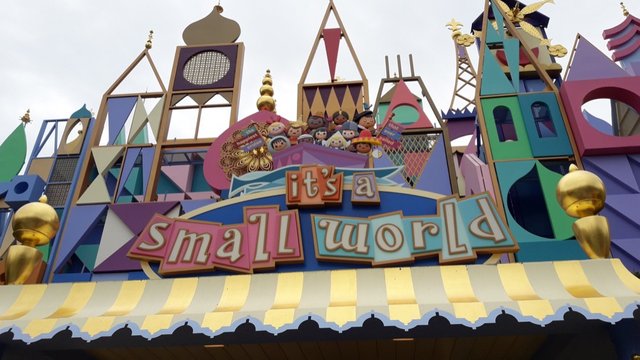 Waiting outside, I had time to take a photo of my daughter wearing her princess dress.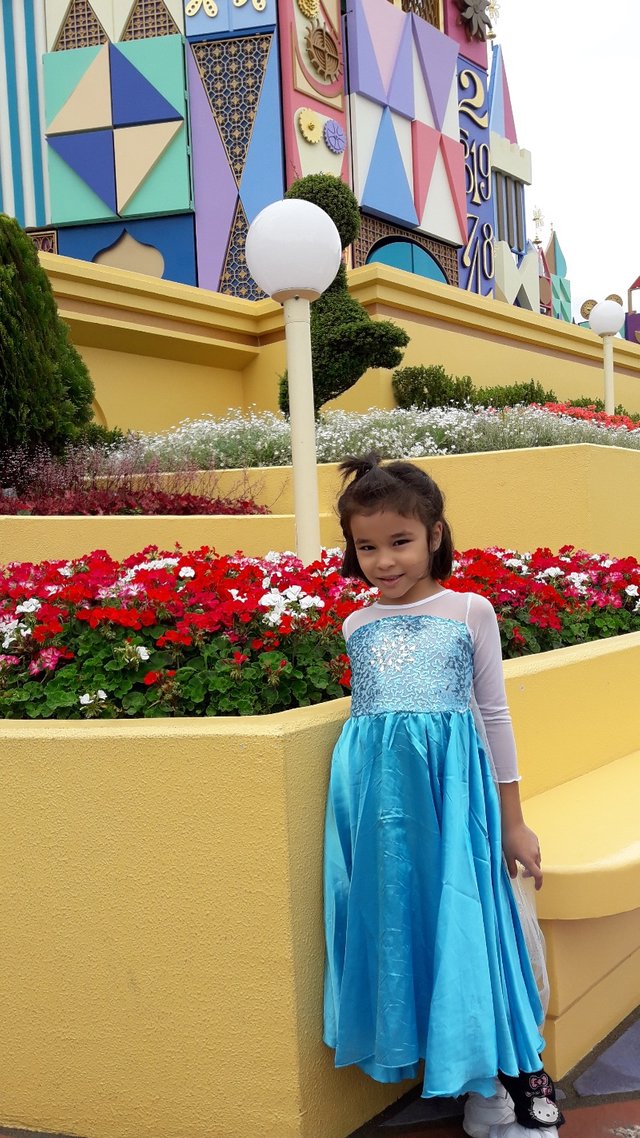 Then, this is the area where we boarded boats to see that first attraction.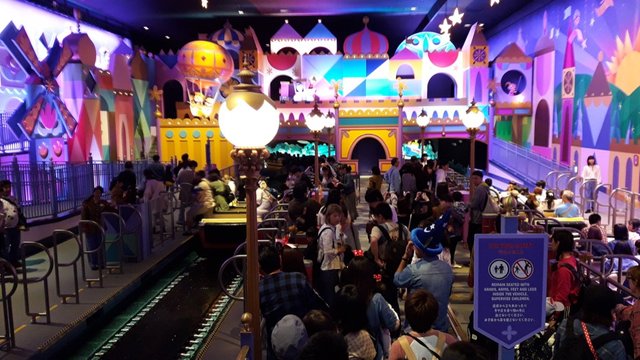 A selfie with Japanese nursery kids behind me.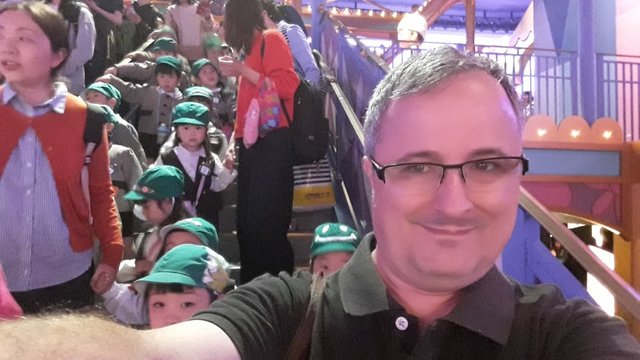 Photos of us in the boat going slowly through the different scenery.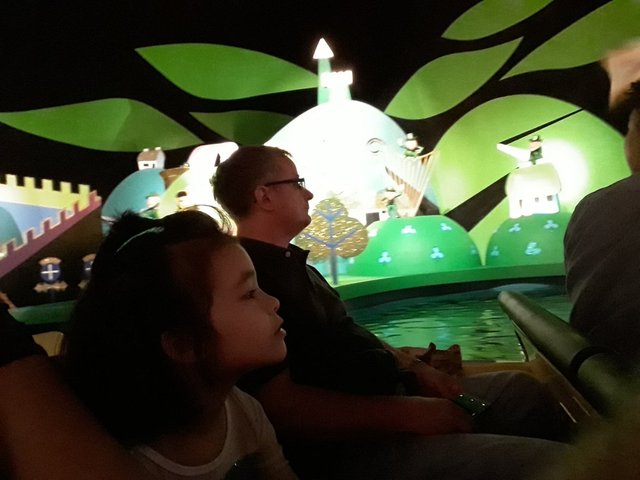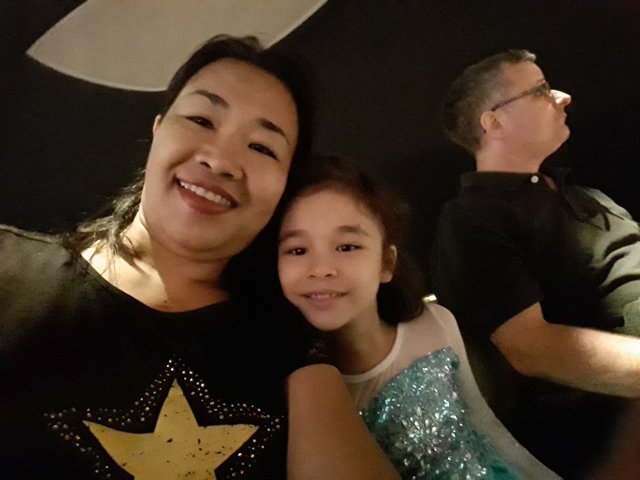 Each scene was a different country with different songs and lovely automatons. So many things to look at that you would need several rides to see all of it.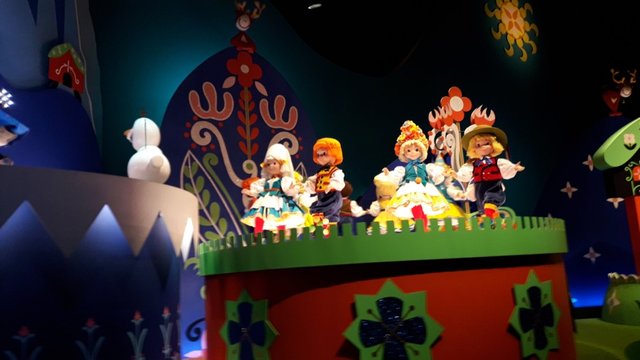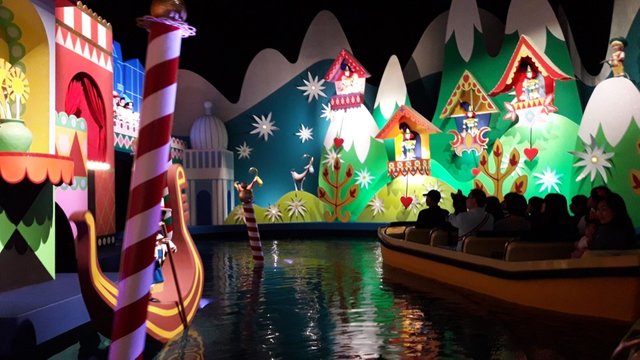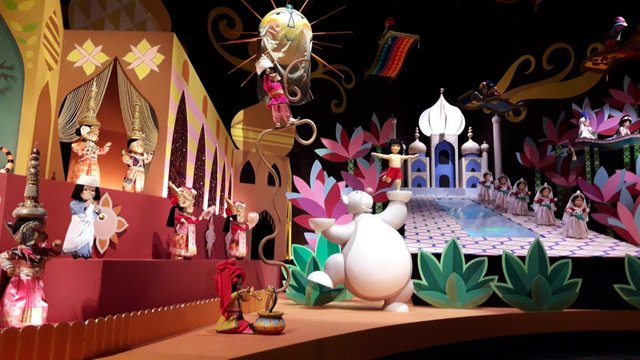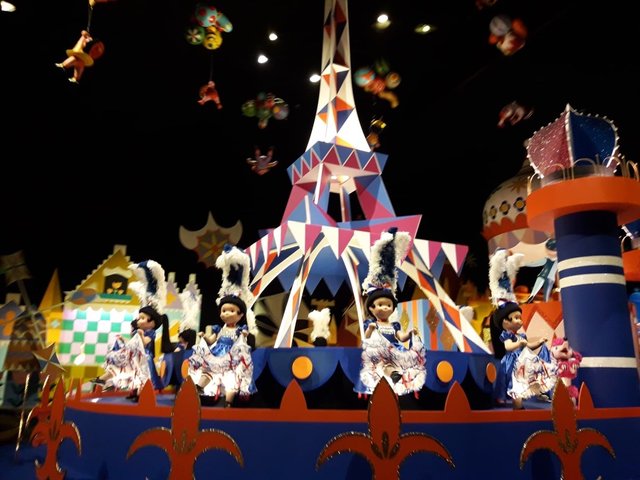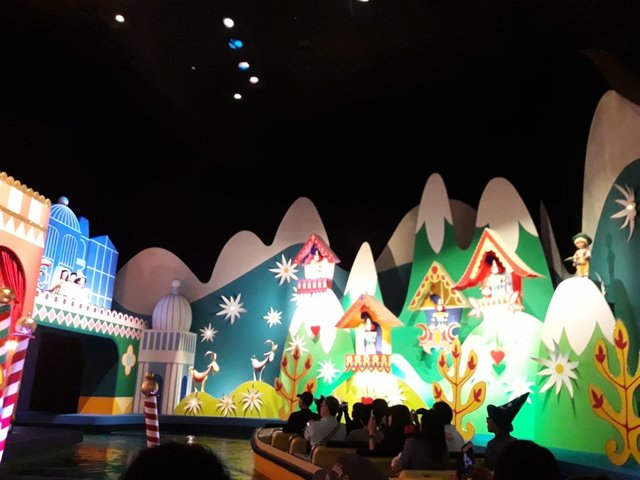 "It's a small world" is one of the newest attractions apparently and it was memorable. As they say, "the happiest cruise that ever sailed!"
Then, after doing several other rides we went to the "Cinderella Fairy Tale Hall."
Looks like someone has lost a glass slipper!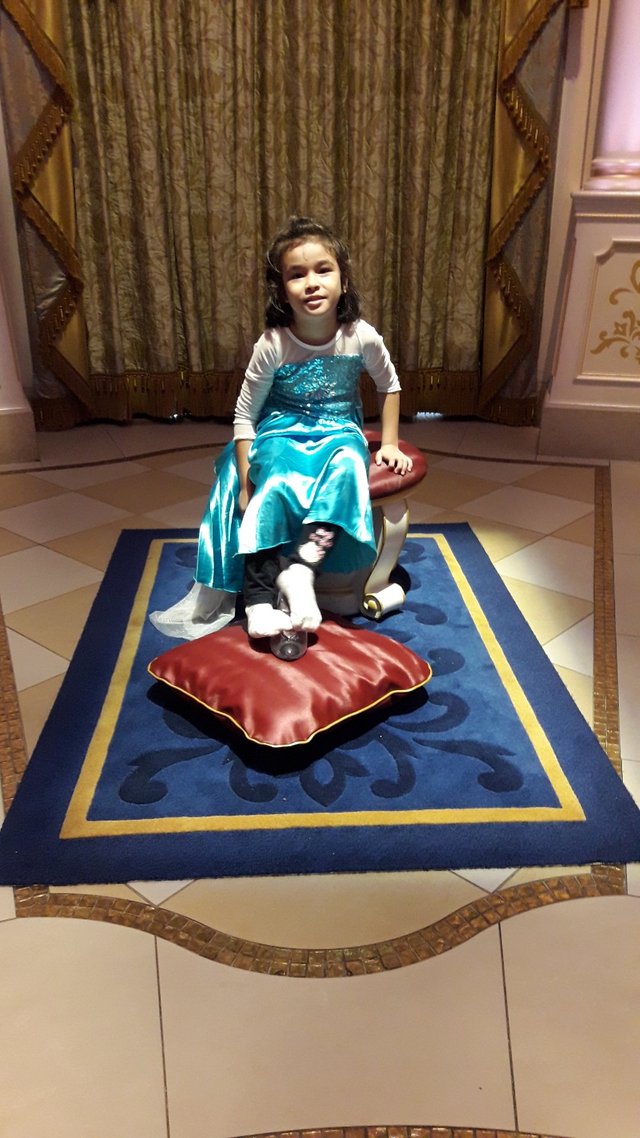 Everyone wants to try the throne.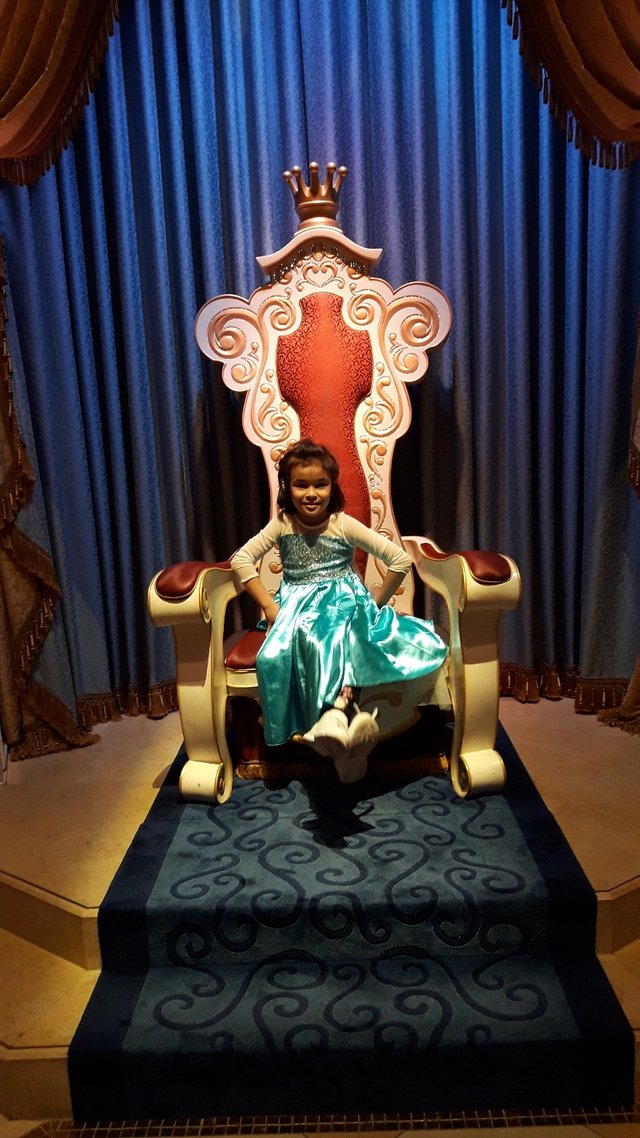 Even me!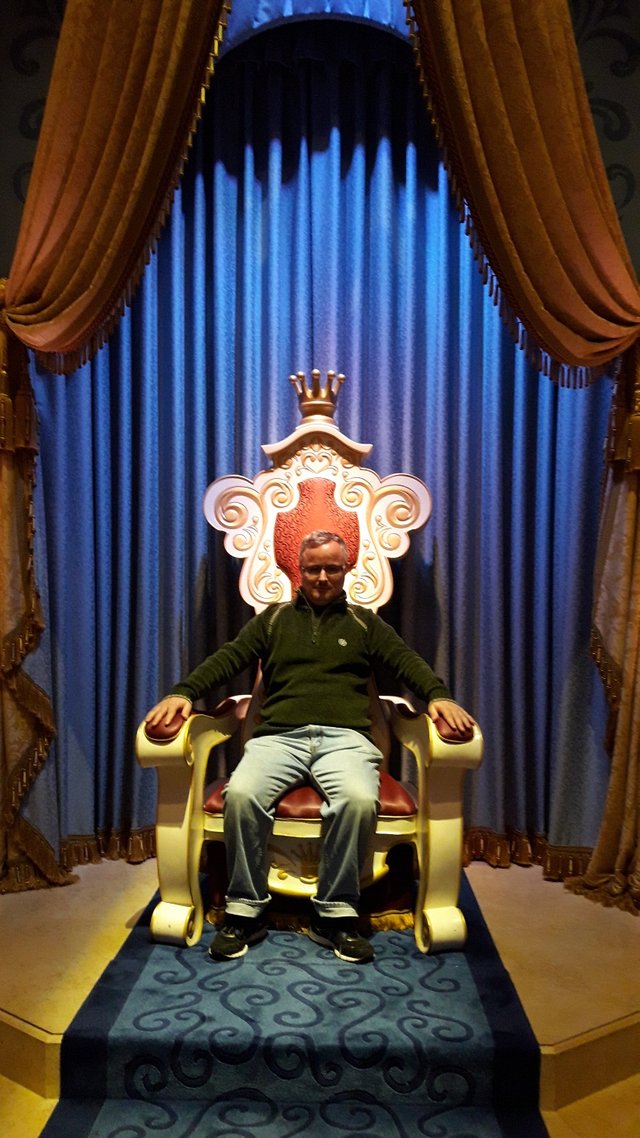 I thought for a minute that I was a King!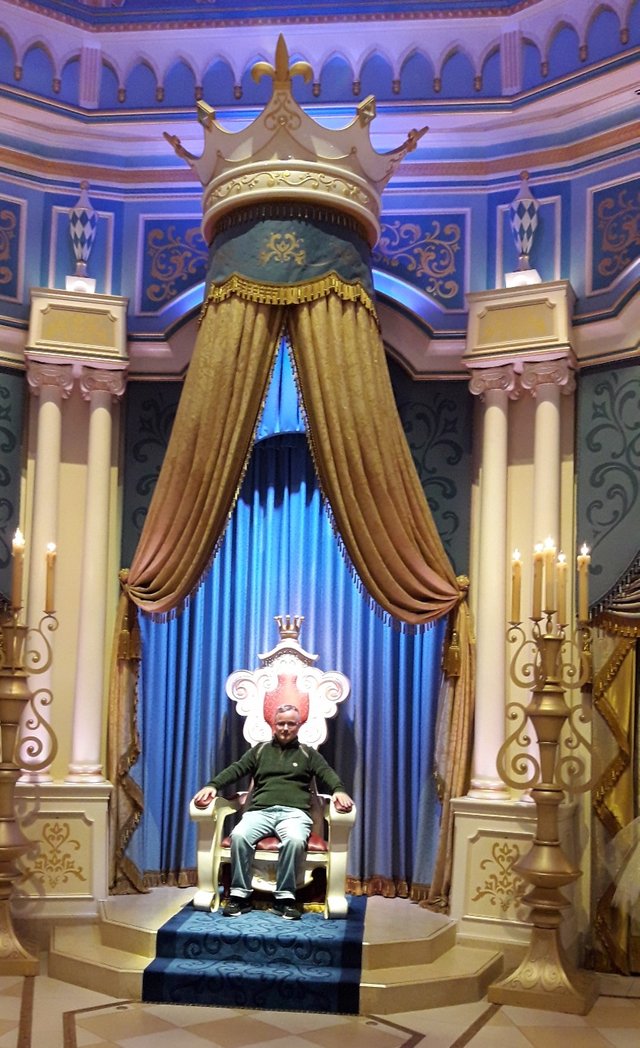 From the castle, you can see the "Castle Carrousel," which we rode.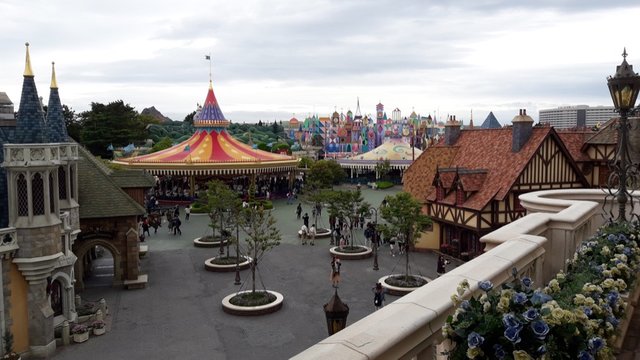 That was a pleasant gentle ride.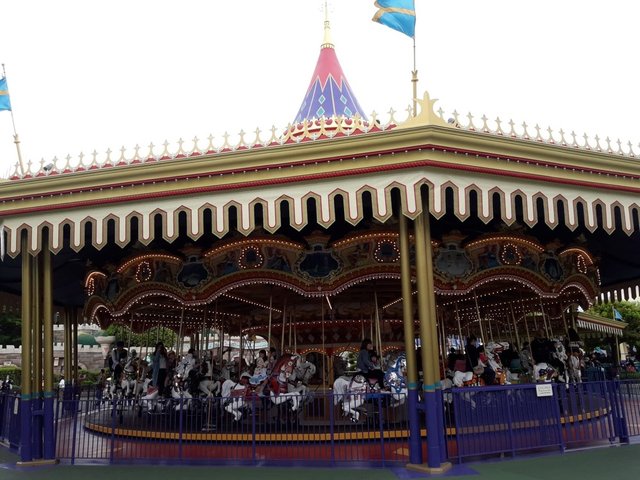 While we were there, we saw a Disney Parade.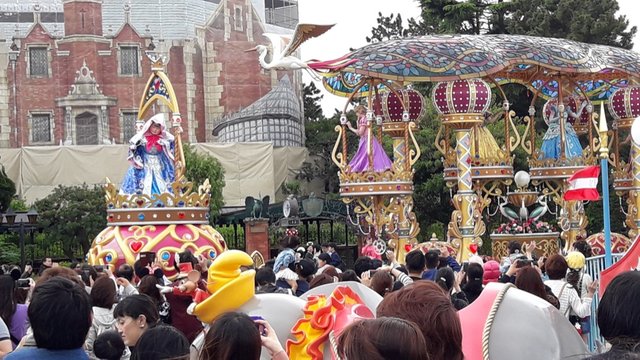 A photo of my daughter and me in front of the castle.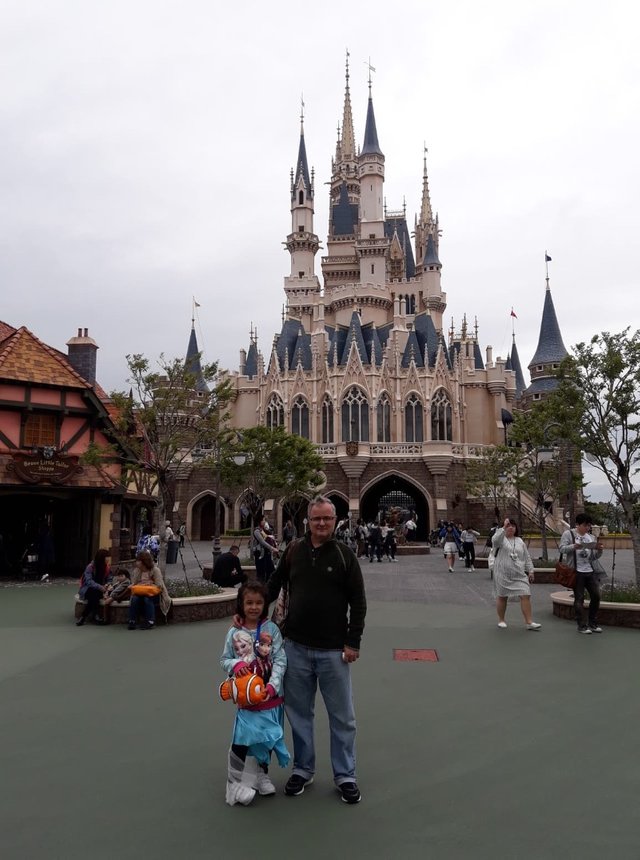 We then had a ride on the "Mark Twain Riverboat" on the river.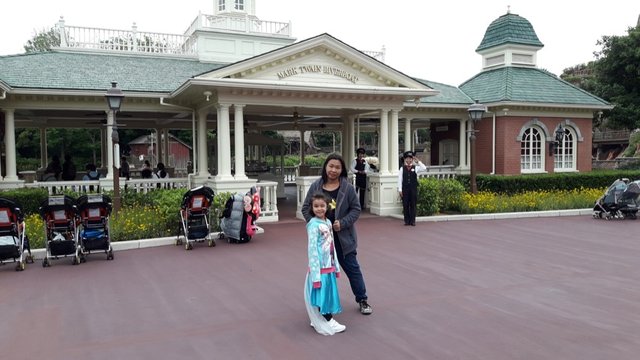 That was the boat.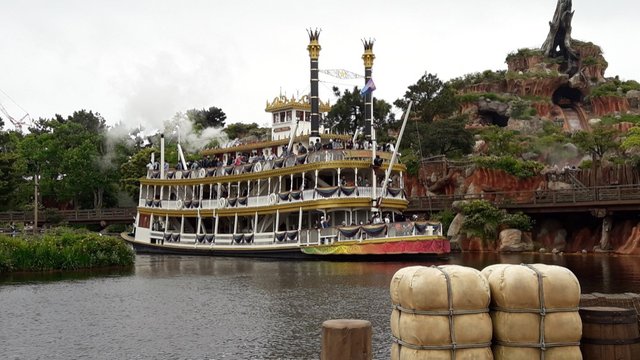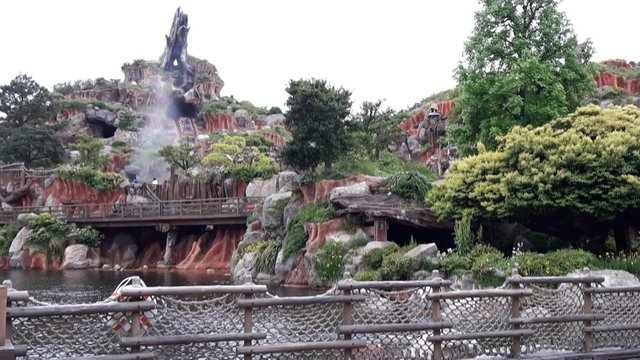 In the distance is a steam train we later rode at the "Western River Railroad."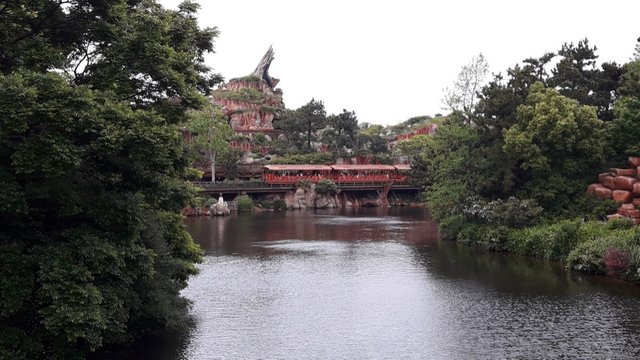 Finally, we saw the "Adventureland" area when it was raining.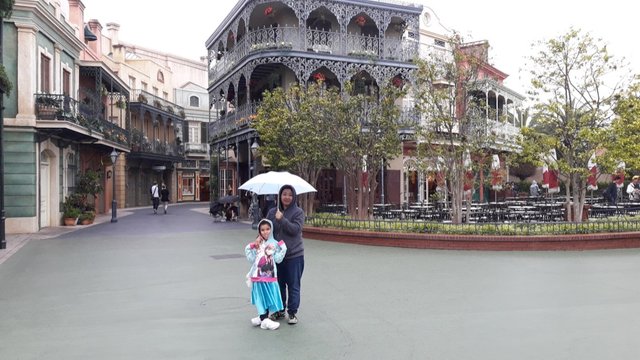 We also saw "Tomorrowland" at the end of the day when it was raining and unfortunately I don't have photos of it. We experienced different rides there, like "Stitch Encounter," then "Buzz Lightyear's Astro Blasters" and the last one, which I do not recommend, "Space Mountain."
This last ride was very intense and as they say, "Experience an exciting, high-speed journey through the galaxy." When queuing you have the possibility to exit several times if you change your mind, but I was far from imagining it was going to be that fast, with high-speed turns and drops in the dark. After a minute in it, I felt sick and regretted dearly being there, closing my eyes, trying not to throw up and waiting for it to stop.
After this ride and having all our internal organs moved up and down, left and right, at high speed, we all felt sick, dizzy and exhausted. I don't know why they accept 7-year-old kids, they make it appear more gentle than what it really is.
That was our last ride in Disney, and that's good we didn't start by this one. It was raining and they also canceled the evening show on that day.
We came back to the Hilton Tokyo Bay Hotel and had dinner in our room.
My wife and daughter took that last ride in Disney better than I did, and I felt sick all evening, until I threw up in that Japanese toilet. Sorry to conclude by saying that, but it's how bad it was. I feel sick just thinking of it!
Read my previous posts about our Japan trip here: A Week at the Hilton Tokyo, Japan!, Japanese Breakfast at the Hilton Tokyo!, A Day at the Ueno Zoo in Tokyo, Japan!, Our First Trip to Tokyo, Japan!, A Day with Hello Kitty at Sanrio Puroland!, Second Day in Japan and Eating Korean!, Two Nights at the Hilton Tokyo Bay, Japan!, A Day at DisneySea, Tokyo, Japan! and A Visit of the Tokyo Imperial Palace, Japan!
All photos are mine and taken with my Samsung phone.
Would you upvote this post and follow me for more because this will encourage me to write more travel posts like this one?
Would you please help @jerrybanfield become a top 10 Witness because you can help funding projects to build Steem as explained here? Vote for jerrybanfield as a witness or set jerrybanfield as a proxy to handle all witness votes at https://steemit.com/~witnesses. Read the 5 reasons why I'm voting for Jerry Banfield as a witness and how to vote in my post. You may be interested to read: What is a Steem Witness, How to Vote and Why?
Michel Gerard